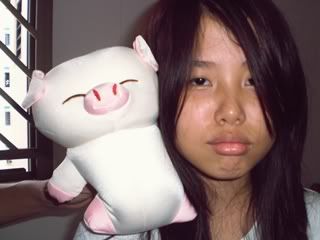 so people said that we look alike... yes?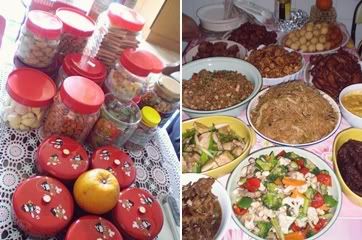 goodies and everything i cooked..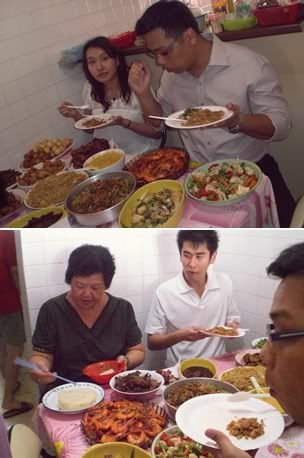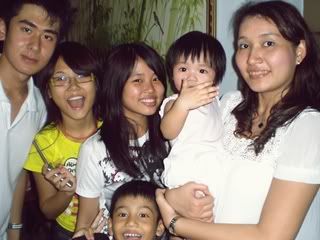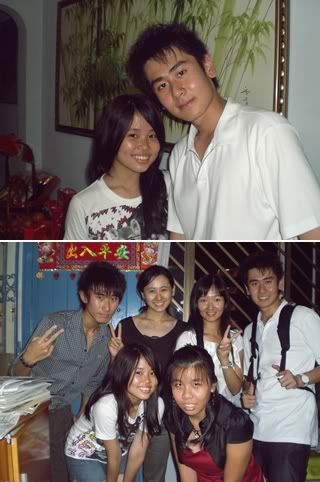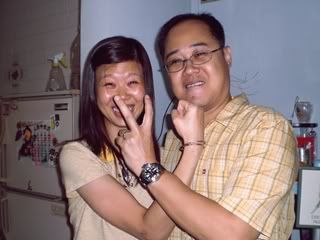 lol guess their age.
sis and boyfriend.
*****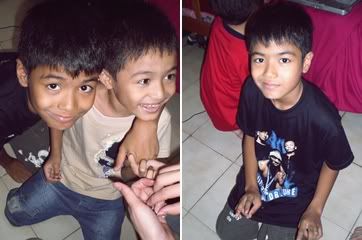 my eldest nephew is so handsome... ohlove <3
>
ohmy, my nephews! the eldest one is so so so handsome, omg i loveeee hah and the other two? so cute omg.
here comes charmaine baby, wei en~~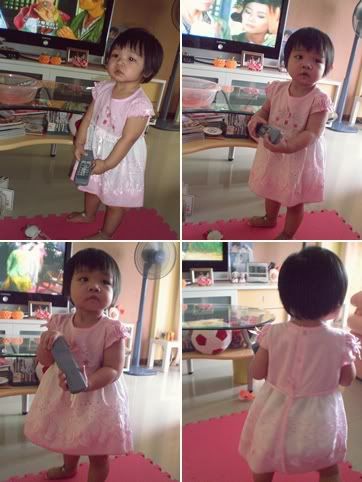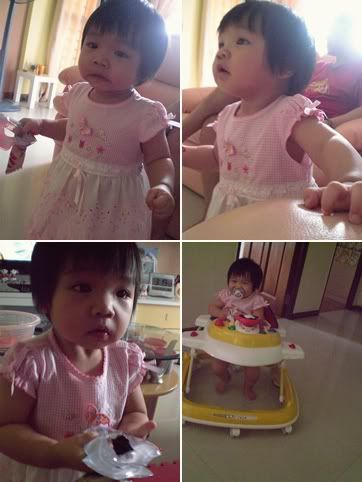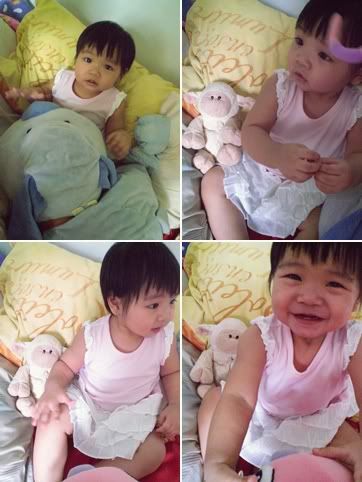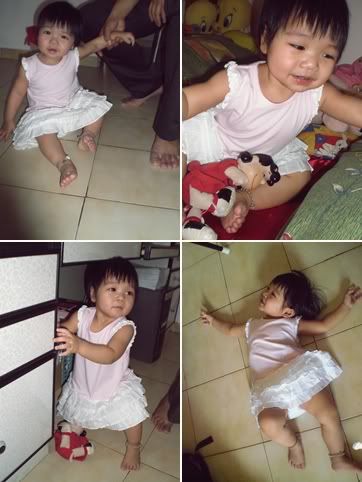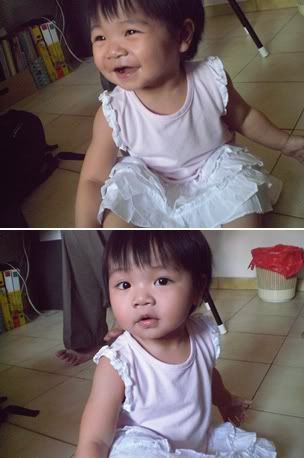 i lubzxz euuzxxz! wei en baby's so cute cute cute cute cute!!!
but sad thing yo, she can only recognise my sis?!
to tom, dick and harry:
DONT
give remarks that are unnecessary or redundant like er you know what the reply is like, i find it pointless to entertain stuff like that, such a waste of my energy to reply totally, so please just keep comments to yourself, kthx.
anyway to be frank, i didnt really enjoy myself today..
except for looking at cuties and handsomez, helping my mom and the cooking part?
my day was spent cooking and eating and cooking and eating and cooking and eating and eating and eating and eating and eating and eating and eating. i cooked like everything except the currychicken(mom) . hi i'm chef ng, call me chef. lol.
pretty amazed how elastic my stomach is today, it stretched like so much upon force. good thing yo so i ate like seven proper meals today and i never stop eating fried food and tidbits. no point to exaggerate here, so i did not. cny always makes me gain say about 2kgs at the end of the third day but i dont really care since i really cant resist the feast and tidbits, we dont usually cook so much on normal days and i wont allow myself to feast like seven meals a day either, plus i cant find tidbits like that on any other normal days.
******

LEE.

cny celebration in sajc last friday. i missed it last year cuz i went back to ctss. phew i didnt miss it this time round, probably the more enjoyable celebrations i've had in schools. the class deco thingy was quite fun? i was doing nothing but taking pictures haha evonnie kept saying that i should make myself useful lol. the whole class wore red! like a sea of red or er okay better desciptions? are we the only class? k red is a nice color totally. oh i wore the same red tee which i wore on huito's two days ago hahahh, i don't have any more red tees mah :( hintz. visiting homerooms' fun i would say, but whyy~~ okay nevermind haha. i brought this seaweed snack and it was wiped clean! liting crowned miss joke of the day like seriously she's damn funny. performance was whoa wahlau why no one asked me to sing lol. k i thought that sa dance society's like damn awesome especially the hiphop one, wowsome. in other words, we cant afford to miss rapture this year.
ps: thanks sihui for the yums you made for me!