im back blogging and yes im finally 18 last sunday, awesome 18th because i'm a lucky girl - i have awesome friends! and that i felt so loved even w/o having a guy by my side, oh well. im an adult now alright. so i received 161 birthday messages this year! well i actually think i owe it to facebook, i mean like im quite insignificant no? i dont think many people will remember my big day other than my close friends. but yeah it was nice, these little messages alr made my day.
birthday was insane, so on the 5th after the acoustic show at cuppage, the guys surprised me with a cake! i didnt expect it all so i was really over the moon and we even hung out with raman, so these dudes spent my 12o clock w me haha. and the next day i went out with my girls! jm cj and hy, caught a m18 flick and we headed for really yummy food - i had my share of salmon steak! and when i got home that night, sihui together w sishood and my parents surprised me haha they actually ganged up and man that was really sweet because i didnt expect it all either. two surprises that night, and another one the next morning, they woke up early to make me breakfast, haha because im a heavy sleeper i have no idea at all. the presents received were so sweet too! thanks everyone of you for making my 18th a memorable one, i love everyone of you! i'll blog w pictures soon :) please upload pictures jm and kq!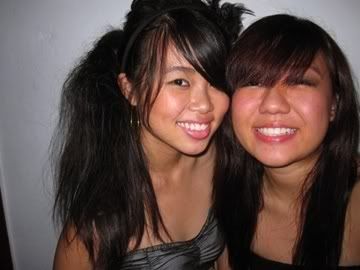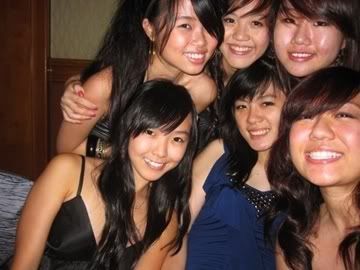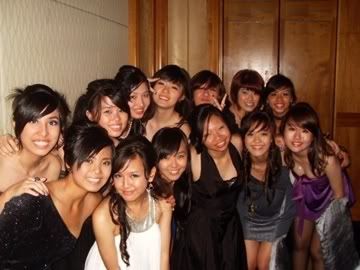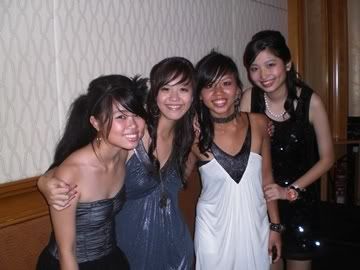 the three prom crashers! haha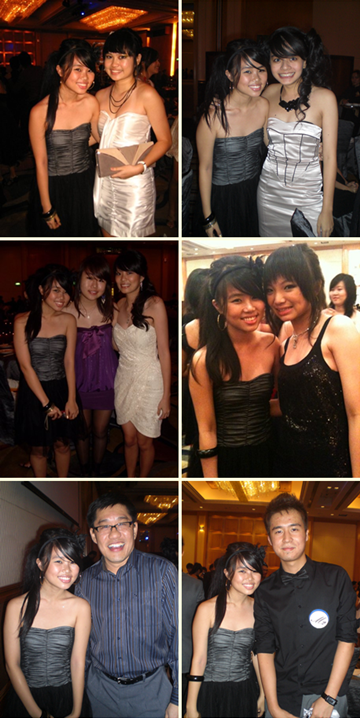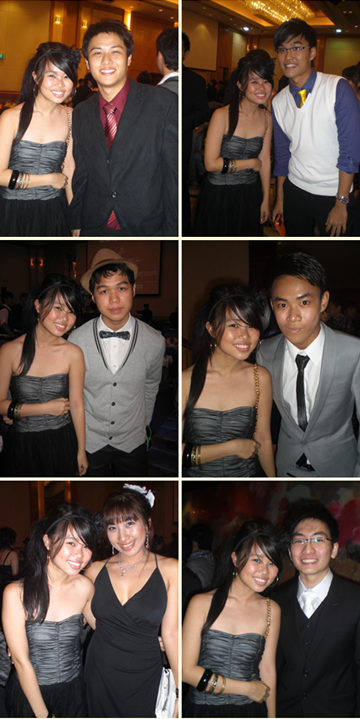 prom night on monday was boombz haha, i mean yeah it was really awesome. everyone looked so stunning. my girls and my fellow school mates were all so gorgeous and sexy (mission-transformation succeeded!) and the guys, really smart! though it was a pity i didnt get to take pictures with many people i'd always wanted to, and i guess i wont be able to do so anymore. thats kinda sad. oh well i still had fun! not because of the programmes lined up, but just from cam whoring and hanging out w everyone else. we also got to sing the college hymn together for the last time, and its really the last time for real aww. oh and the performances were wow? texas five wooo i guess that's the best performance that night! cool shit i mean dont you think its cool to perform at prom and especially getting all the support from ya friends and schoolmates? nice. yet i'm really puzzled why didnt my band and i get through the audition for prom, i mean seriously look at the first band - im not trying to sound cocky, but i really have no idea why. haha and there're many many prom crashers, and theres three alr among us! arison was even cool enough to inform the dude from shangri-la that they miscounted the seats and they got themselves seats as well, naise one haha.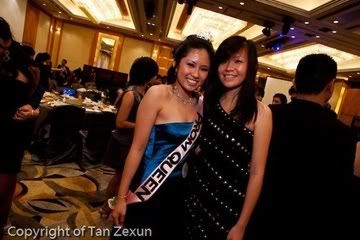 louisa won the prom queen title! awesome, she's really pretty and kiaboon tt rugger guy clinched the prom king, nice yeah kinda expected even though we all casted our votes to mr spontaneous lol! and i realised i spent way lesser compared to my secondary school's prom, yet i dont look good at all during prom two years ago! so i did my hair myself this time round, and my dress only cost me a little more than 40, and i actually went to the salon for my hairdo two years ago
xx
compare.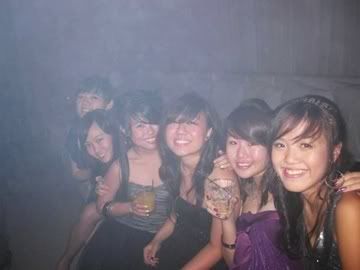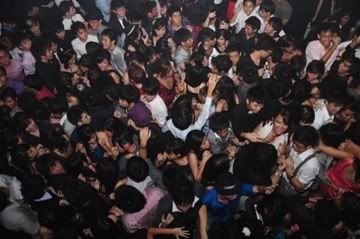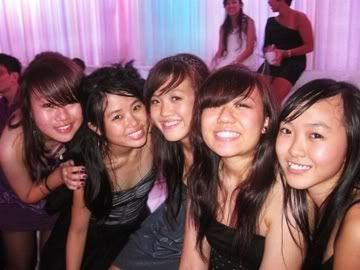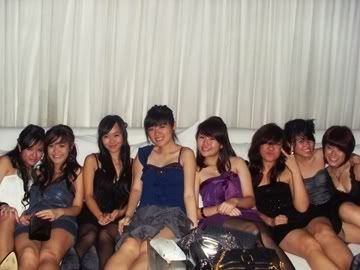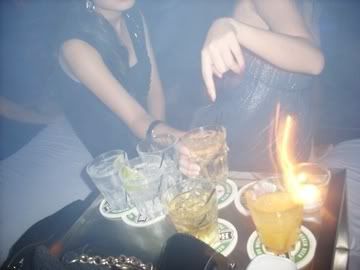 post prom at supper was sweet! though the dancefloor was kinda squeezy, we're all packed like sardines and dont even have enough space to move. its so crowded and people ended up pushing each other. so i elbowed two people haha, oh and i hate the fact that i perspire really easily and yes i looked as if i went few rounds round the track or some sort. but it was fun still, minus the fact for this really weird dude and he succeeded in pissing everyone of us off, great job yo thumbs up. i shall go on, alright the beds are really comfy to lie on and its really fun dancing with ya friends. my dress was almost dropping, kinda loose because i have a flat chest haha! what a sad truth but yeah thankyou people for helping me keep a lookout. i owe all of you one. stayed all the way till it ended, yeah what a great night spent with my girls and the fellow schoolmates, i mean how many times can you have prom and this kinda experience - it's once of a lifetime kinda thing - great time spent! didnt go home till the next night, went to @_lovehatehero's instead. well i didnt post all the pictures, just a few here because there're way too many of them! so just zip over to my facebook for the rest of the pictures
xx
!