so the ideal weekend past! by that i meant both this week's and last week's. and it seems pretty long since i last blogged hmm i'm not too sure if people still read this pathetic blog of mine since it's pretty obvious i dont blog regularly, but well kudos to you if you still check out this page haha (Y)
alright speaking about the ideal weekends, i've got some pictures to post!
27/mar flashlightbatteries's flea & weekend trip at *scape,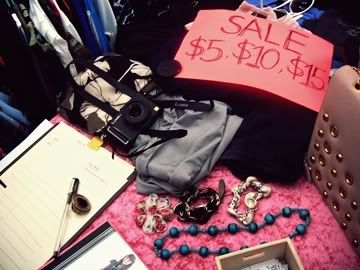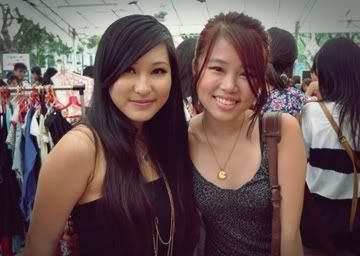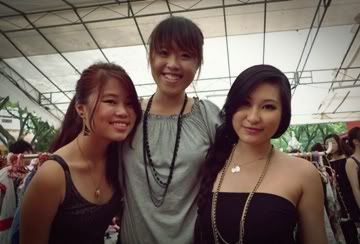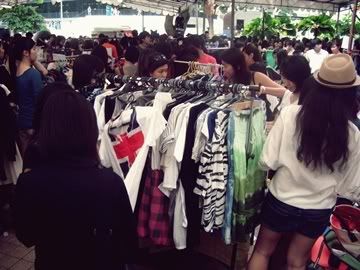 flea before catching the bands at the weekend trip! got myself some clothes, mostly accessories actually. well but i left in just a while, because i couldnt stand how stuffy it was haha, it's way too packed! well you see how successful the flashlightbatteries girls are?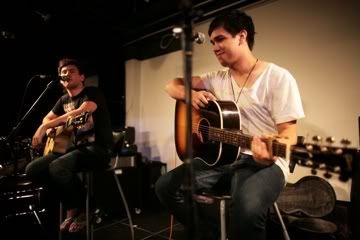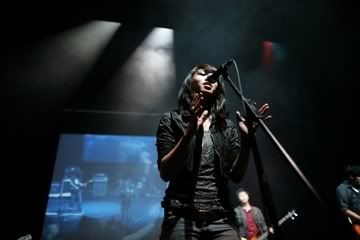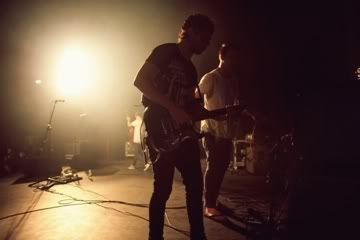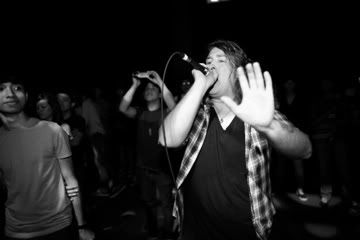 source: scape's facebook page/ryan chang's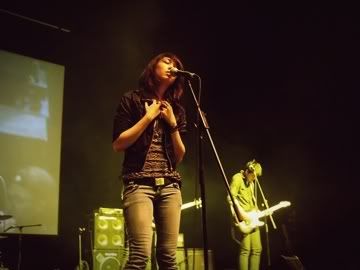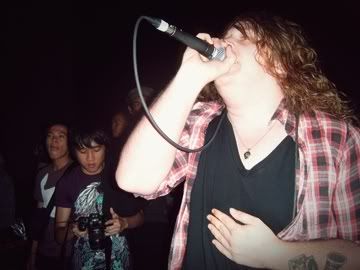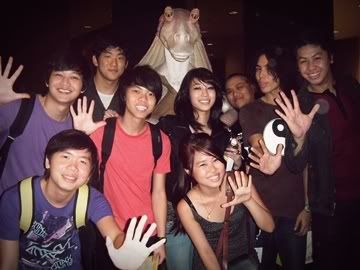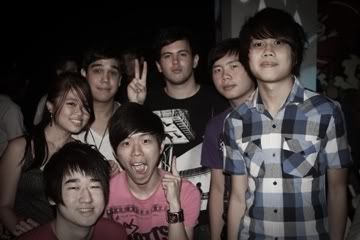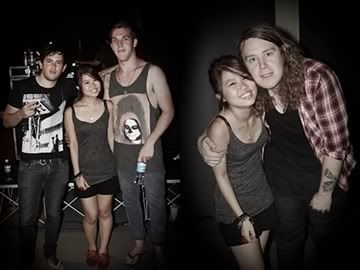 and the gig at the new scape building's so good. fucking love the new stage, it's really cool, and i guess everyone's raving about the same thing that night. my friends from gmh5 (philippines) came over to play at the gig, and i'm so happy for them, they were so awesome! well but we didnt get to hang out w them because of our chalet too.. got to thank joseph for the sampler cd though. city escape and the mission in motion (aussie) played as well, and man those dudes are really down to earth. we didnt hang much like how the rest did, but we did exchange a few lines and even took photos together, i got to snap a pic with matt! (i sound like a fangirl now) city escape's so rad live, and i'm so impressed. jarrod's voice's so good, and andrew's screams sounds as good as on their recordings - solid. a pity their ep wasnt out on sales that night, i'd love to grab their ep. the mission in motion dudes were really funny too, the crowd was definitely digging to their tunes. i love how fun their songs sounds, and thats when you know powerpop ftw.
29 - 31/mar 3d2n chalet yow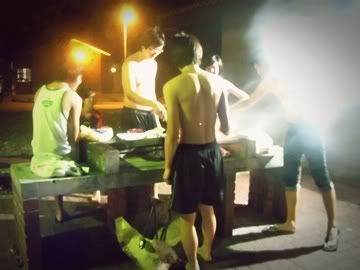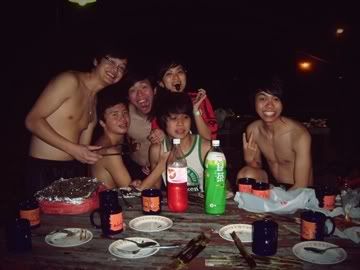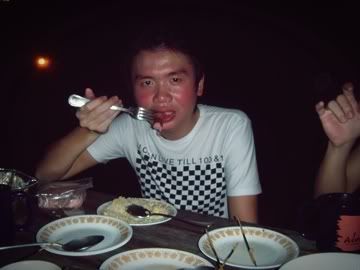 and a red-faced christie... he's probably tipsy already.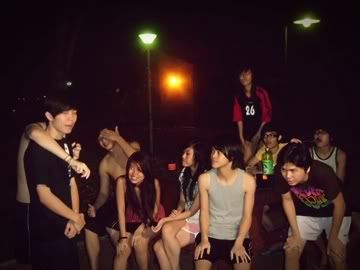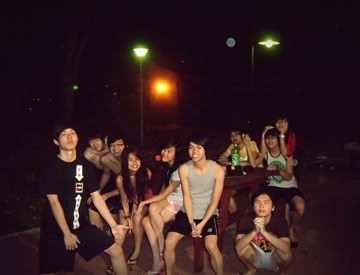 chalet with the guys (and girls) - i had so much fun, 'nough said. the only thing that made me upset was that 3d2n w them was just too short. we should have a 4d3n or something eh? haha, then again, it would be cooler if it's somewhere at bintan or some places w a nice beach near by... well 3d2n at aloha loyang's bungalow unit, it's so huge! i guess it's two or three times the size of my entire house, it's so so so so so very huge, i dont mind staying there for sometime. i had so many sausages and i'll never get tired of it, seriously. oh and i actually fell off the bicycle when cycling back to our chalet one night, lol that was so clumsy.. :Z
and i have long overdued picas! went to the pool w goodfren and wenshit sometime ago, ya know i cant swim. im learning how to, at this age lol actually i've got a certificate for swimming, but it's weird, i dont remember how to already. i'd always thought it's something like riding a bicycle, you'll never forget how to ride a bicycle after you've picked up how to, but
*shakes head*
i just cant bring myself to swim, how do you do that?! i'm actually afraid of drowning.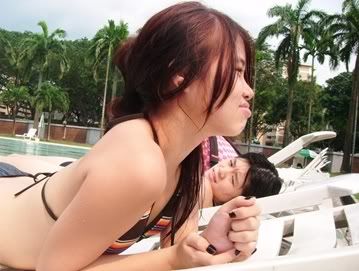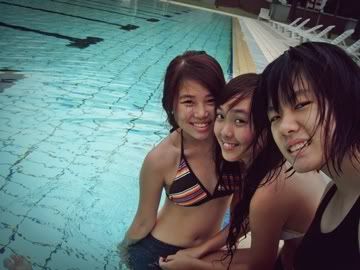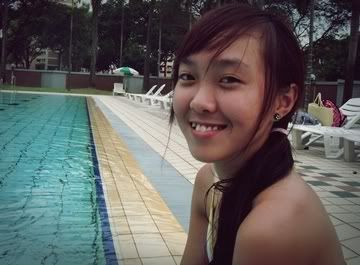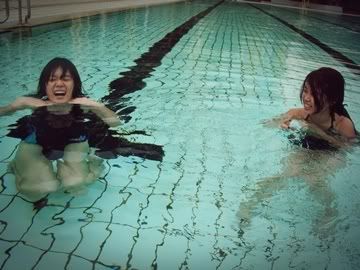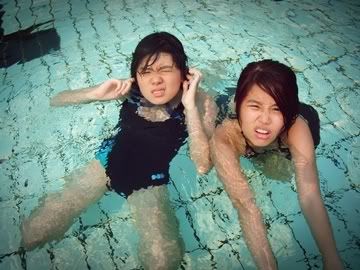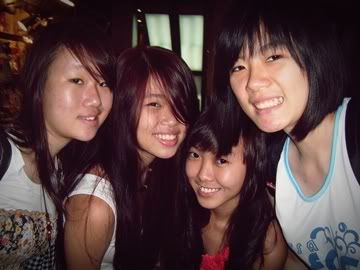 ma came over and join us for dinner, hence a group pica!

and i played a show too, sometime ago. i dont remember when already lol, its actually the first gig i did this year after sound series at stjames. well it's been a while..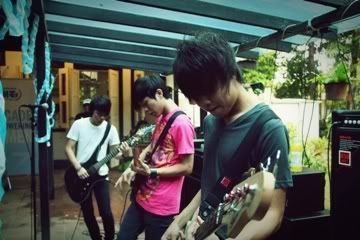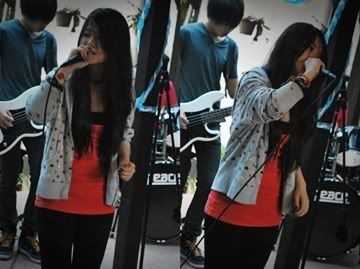 i dont remembering blogging about this, but i got myself a new camera at the it fair last month. it looked pretty decent, but hell no! it's a crappy camera i've gotten. okay it's my bad for not checking and researching before getting the camera, but yeah how could the salesgirl lied to me! so she cheated me into buying that damn useless camera (she showed me another camera, which looked similar to the one i've gotten, but obviously it's a different model!! which means, different functions!! oh no...) which you can purchased at 89$ from ebay? what the fuck. i paid more than two times that price! i cant change it, because it's it fair, lol who can i exchanged it with, furthermore things sold there are not returnable or exchangeable. just count my luck for that.
i cant even makedo with that camera, it has almost zero special features, and almost every picture i took using that camera's blur.. hmm :(