Due to the festive season round the corner and to spread spirits of good cheer and brotherliness (phew, such high callings), I have provided a "plate" of 40 MCQ for your festive consumption. You can go to "Assignments" just below Course Document and click open to partake the delicacies found there and may you suffer from diarrhoea after that. Unlimited attempts are permited and no password is needed.


-mel.np.edu.sg


logged on to mel to download lecture slides so as to print them, and this is what i see on the announcement's tab. oh what delicacies, haha i dont really care but seriously this is quite hilarious. school has begun, in fact, for two weeks already. i havent been concentrating at all, and i fucking hate EXCEL!!! ok it's actually not that difficult, but i just cant get the hang of it. gosh, i swear i'm gonna master that shit one day. hmm school's weird w/o my previous sem's classmates, but well we're still sitting tgt during lectures. i thank god that charmaine, uli, sherisa and ricky are w me.. cant even interact or hold a convo with the new guys, well fact is i didnt even try to, oh well.

so last friday, i joined cx and friends to this hippies' party at wavehouse sentosa, an event hosted by 91.3fm and canon. so we were supposed to dress up as "hippies",

so think feathers, floral, bohemian, tie dyed shirts, beads, headbands, colors, braids, face paints;

alright that's what i can think of.. it's so fun dressing up as a hippie, especially when i dont usually dress up like that, i even wore it to school since i thought i would be heading down to wavehouse straight from school, but i ended up skipping my first french class

(am super guilty about it, because it's french!! but oh well party first)

. my friends were saying that it's 'too colorful for me' hahaha. forgot to mention, we've got similar shirts! cx and the few of them dyed the shirts the previous night, and helped me w one too. i like the fact that drinks are freeflow, plus we've got guestlists, so we didnt have to queue at all. it's my first time at wavehouse, and i thought that place's pretty cool to hold a party! we left the place earlier though, and we ended up at a thai club along macpherson, it's more like a thai pub.. it seems like we've inhaled laughing gas or something, cx and i were laughing non stop. they were playing all kinds of songs, thai songs, chinese songs, canto songs and then we suddenly heard katy perry's! hahaha. we then ended the night w supper along geylang

(beef horfun!)

i love suppers seriously, it's like the best meal of the day!!

(i love brunches too...! brunches and suppers are like my favoritest meals hehe)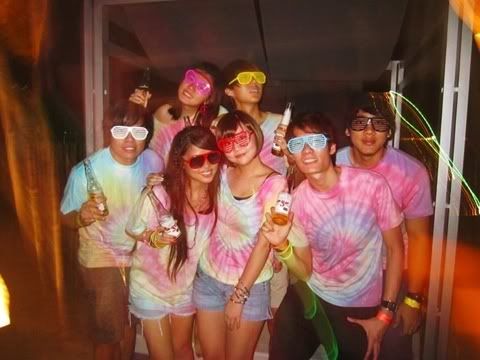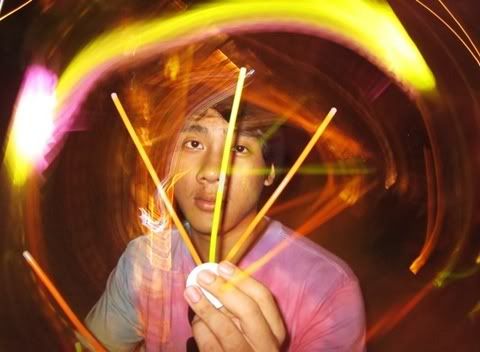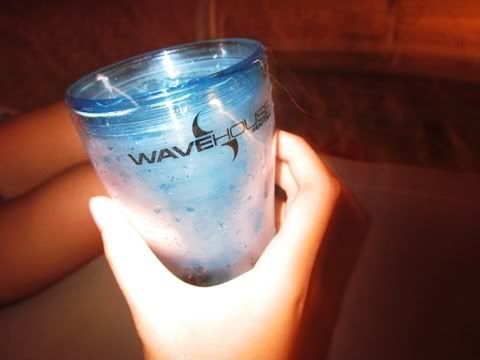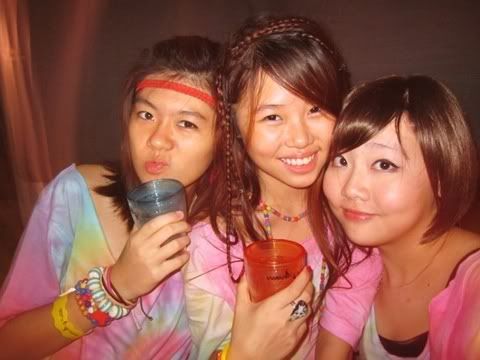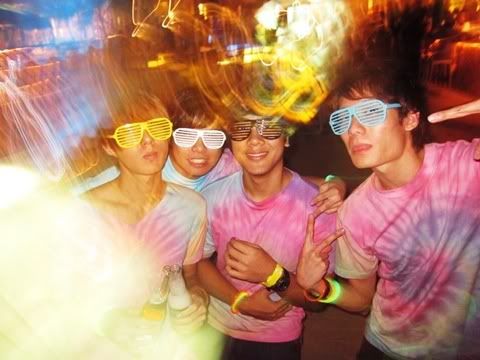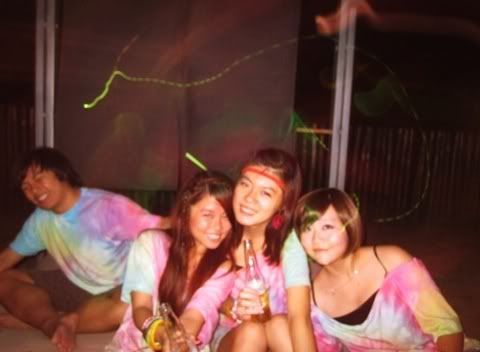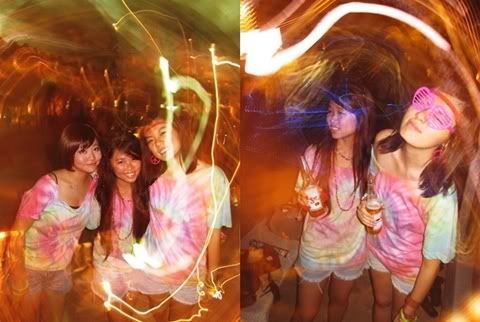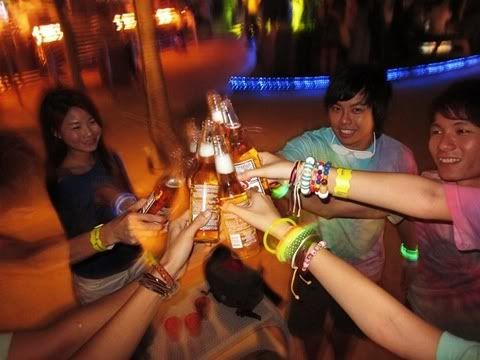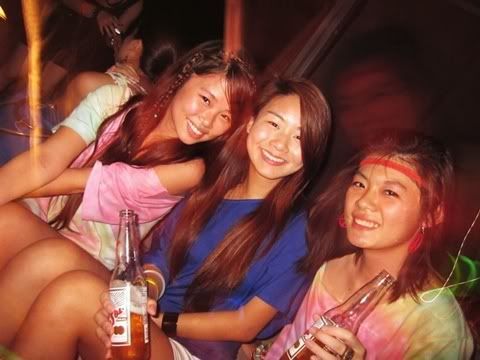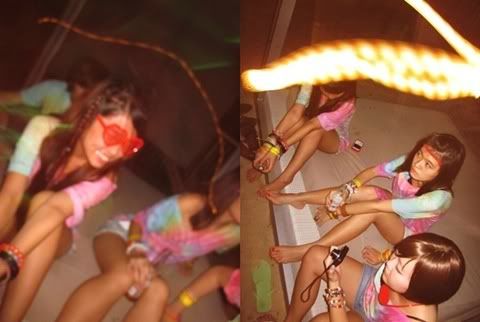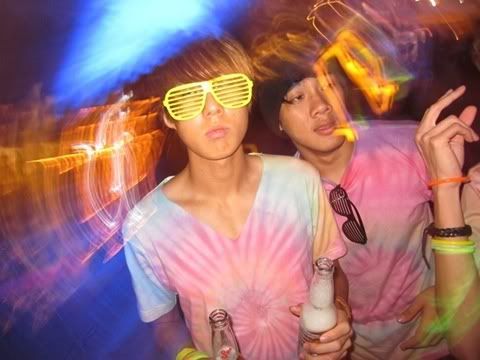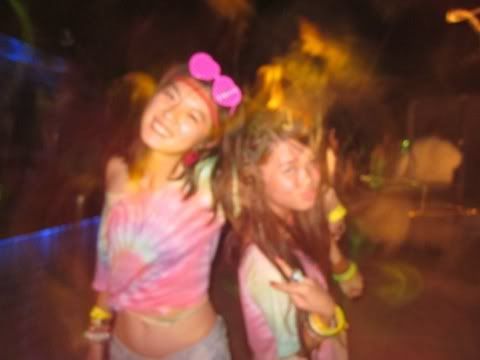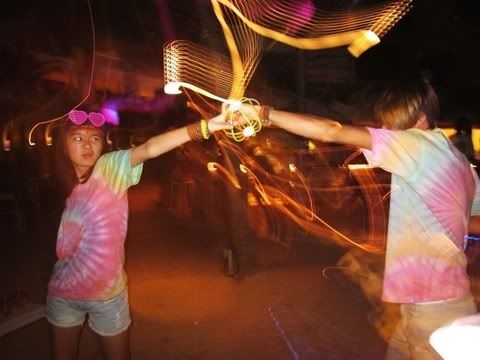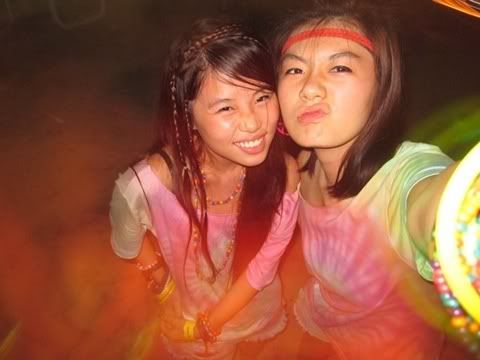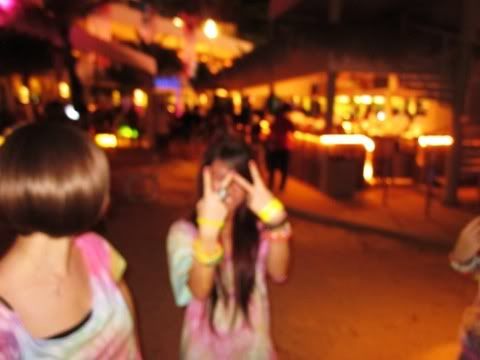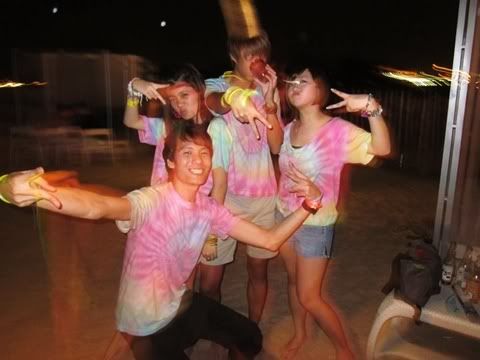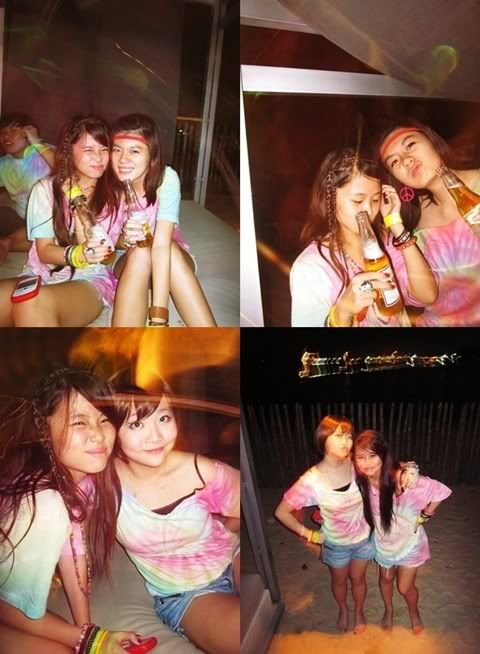 sean and i dined at 'mad for garlic' last saturday to celebrate our fourth monthsary, my boy's the sweetest boy ever i swear. if you've been following me on my twitter, you would've seen what he made for me :) i actually cried when he handed it to me, i didnt expect it since he only booked out that morning... my happy pill did it once again :) anw back to mfg, i chose the location! i have in mind all the places for brunches, but my boy only books out on saturday morning usually, and nah brunches would not be ideal.. oh well, you get the idea from the name of the restaurant - a garlic themed restaurant! we could see strings of garlic hanging on the walls and along the tables other than the racks of glasses, and the interior's pretty dark looking too. we ordered three dishes and i really liked the garlic butter shrimps. their shrimps are pretty huge, i mean compared to some restaurants that offers really really tiny ones and what, they call them shrimps?! i love the garlic butter sauce, and oh we're not supposed to deshell the prawns (but of course if you want to, you can) we were told that it's also alright to eat the shells, and of course, we didnt bother to deshell them... haha oh and this garlic snowing pizza, which one of their signature dishes. the garlic chips topped on the pizza's as crispy as corn flakes, and even more aromatic and it kinda wow-ed me, since it was my first time eating a garlic pizza....you know?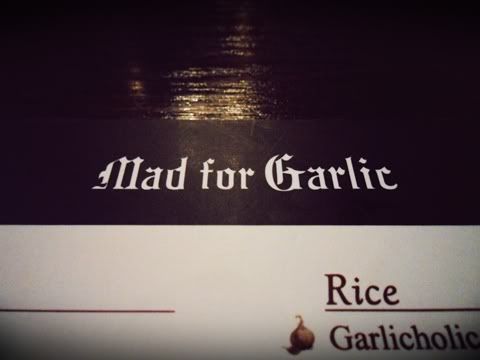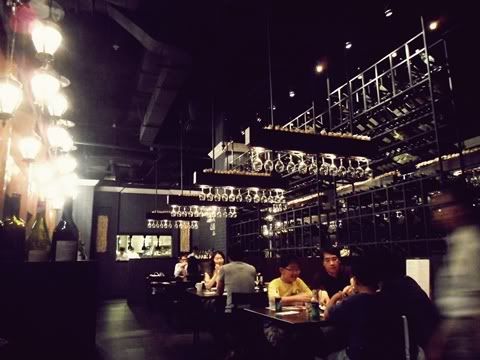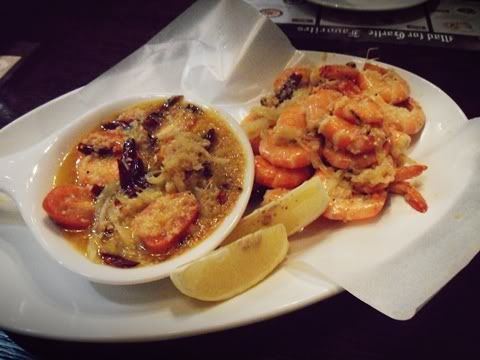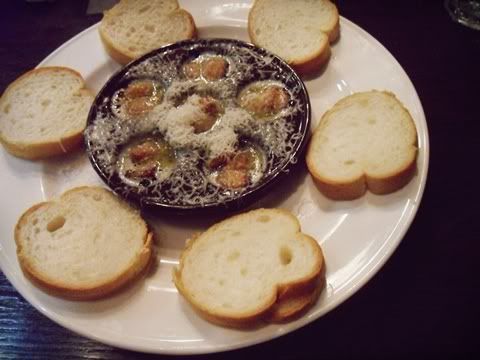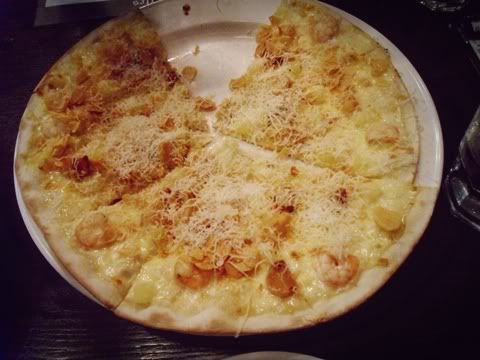 sorry i know my pictures dont do any justice to the place and food........
then we made our way to clarke quay to join in the halloween fun! i wore my wings too, and walked around but it was pretty hideous considering the fact that everyone were heavily dressed up, the whole of clarke quay could've been a club! there isnt any pictures to share though, my camera fails me yet again...
anyways i've checked the schedule for the rest of the semester and damn, my birthday week's actually the presentation week and also the week before common test!! this is bad, real bad. and this will go on for three years. sad is me. also, i really want to travel! recently, pauline sent me a few pictures from her trip to london, and it's not helping at all, i really wanna travel..... anywhere!! anyone wanna go on a trip w me?? :(