came across this ridiculously awesome song from purevolume, and of course i did some research right after. am so digging this one. the band's actually fronted by fifteen year old chloe chaidez! random note, but seriously, what the fuck was i doing when i was fifteen? she's amazing, her voice reflects so much. to hear them live, click
x
.
listening to: kill the light - kitten's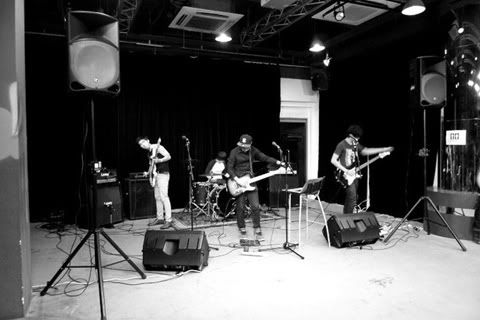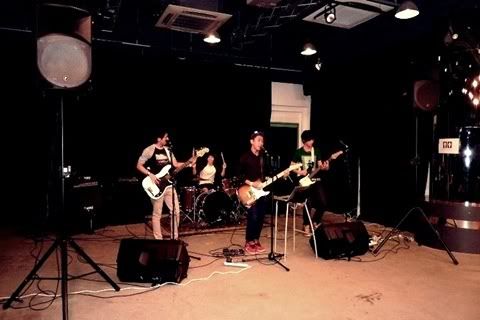 *grabbed from fb*
last friday saw sean and myself at *scape lab for scape confessions. OC
(kenneth's band)
was playing that night, and sean was the one who suggested going! he knew i loved watching gigs and havent been to any recently, the last one i went was say three months ago? and like i mentioned in my previous post sometime ago, sean met kenneth while serving the nation, they were posted to the same school and were stucked in the same section, so yeah he thought it would be good that we both head down to show some support, how sweet of him! also, that night, i bumped into three old friends - hanliang, tawei, and christie! ever since i left the band, we haven been talking much at all. so i was pretty thrilled, that's like the first time i see them since more than four months ago? now that we're all busy w our own life
(army, boyfriends, girlfriends, work, school...)
and so on.. you guys were a huge part of my life. those were the good times we had together, i'll remember them and keep it to heart.
the next day, met up w sean's friends and we had buffet lunch at straits cafe
(hotel rendezvous)
, before heading down to
teo heng
. i thought the spread was pretty limited though, but they all tasted pretty decent. we also had the laksa that they were famous for, and it's really good!!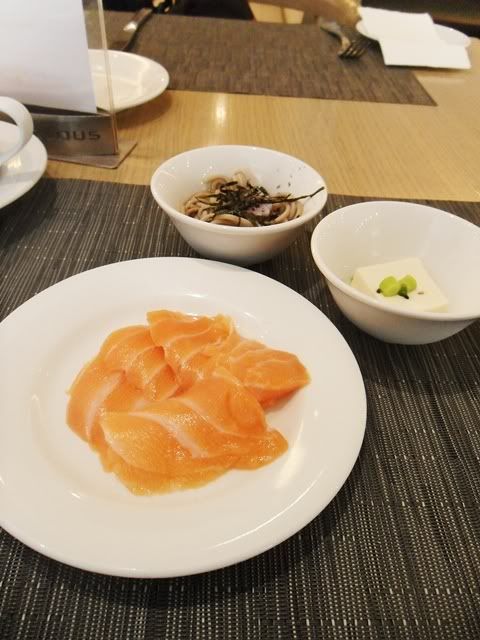 i had five plates of raw salmon to myself...... so contented ^^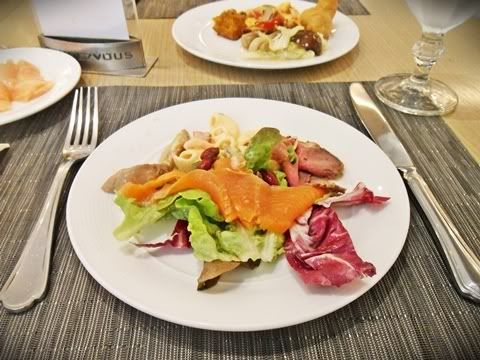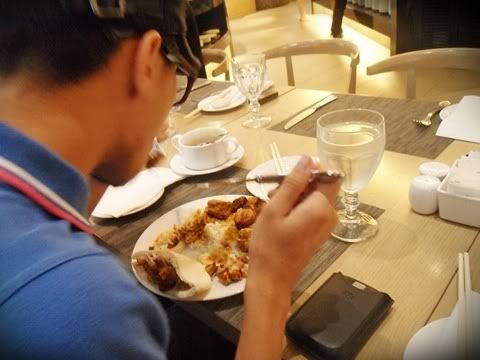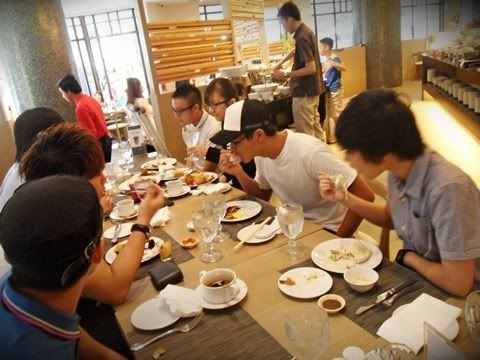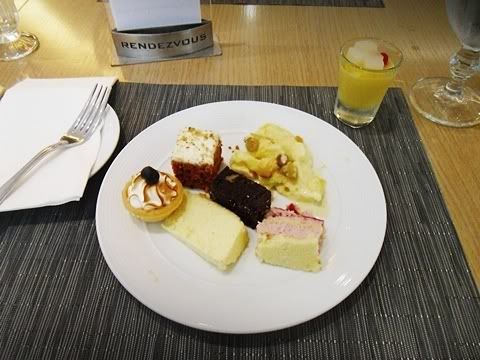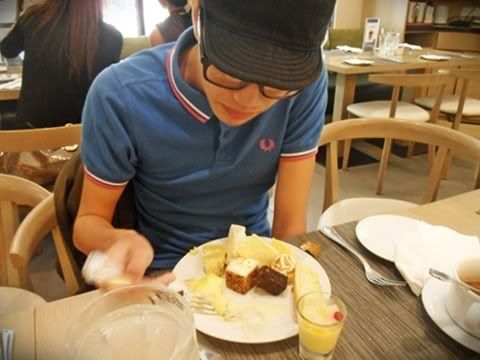 but i think sean would taste better. i've been terrorising him w how i wanna cook him hahahahaahahhahah eg. i'll fry his limbs, bake his belly, grill his chest hahahaa like how i eat my steak lol. why am i so greedy... but dont be silly ^^ of course i cant bear to. cant wait to see you tomorrow :)