found at: motelrocks/nastygal
love the caged details! bought myself a similar dress from a blogshop. take a look at this two sites:
one
,
two
. i like the second link better, more variety! but i feel so thrilled just looking at those leopard prints dresses and outfits from the first link! but sean hates leopard prints...
caught both harrypotter and tangled/rapunzel over the past two weekends, and needless to say, the cinemas were packed as hell. well, i dont consider myself a harrypotter fan
(i dont read!)
, but still, i get all excited when the deathly hollows came out. afterall, i caught all the series in the cinema. been so many years! tangled's really cute, and i have to repeat myself so many times: rapunzel's so pretty! many moore's voice so so so sweet. oh well the other day, i cant remember when, but we made a trip down to haji lane. it wasnt exactly planned, but we intended to head down to bugis because my dear boy's koi deprived. i've been drinking bubble tea at least three times a week for months already.
koi, gongcha, koi, gongcha, oh and mosburger's milktea!!
and occasionally
ilovetaimei
drink, plus
eachacup
from the sch's library. too much milktea in me already... oh thanks sean hahaha. took some shots here and there at haji, my compact camera takes grainy pictures urgh
(evidence from the pictures on the red sofa)
, and nope, i dont edit my pictures using photoshop. i suck at it actually, i rely solely on photoscape!! hahah it's too easy to use, i love it.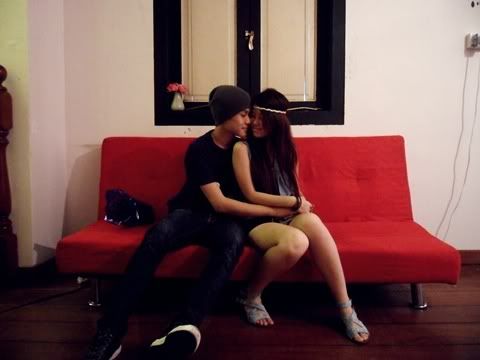 gangsta lokey.
last week's lingz's birthday, we kinda celebrated it w her
(though without her presence because she's involved in redcamp),
headed over to ricky's! we intially planned on a steamboat dinner, but it failed haha. ended up whipping some yummy dishes! so we had pasta, both tomato based and cream based. there's potato salad, grilled chicken wings, and there's garlic bread too, om nom nom
(shi yuan made the garlic spread from scratch!!)
haha so impressed, because all i did was snapping pictures, watching tv and waiting to be served, tsk so useless in the kitchen huh. so thankyou sher, shwenz, charz, shiyuan, leonard and whoever helped out w the food, cant count on the rest
(including me)
hahaha.
(pictures from shwenz's camera!)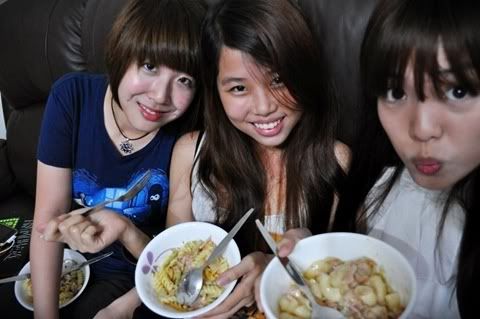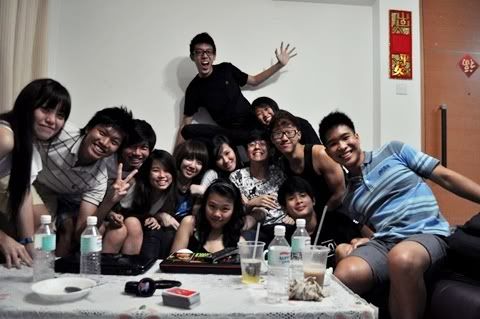 yumcha with sean and his scs's section mates the next day, buffet lunch! and again, i indulged in gluttony that night, headed over and dined at 15minutes just about three plus hours later? been eating way too much these days! plus, fastfood twice/thrice a week isnt helping at all..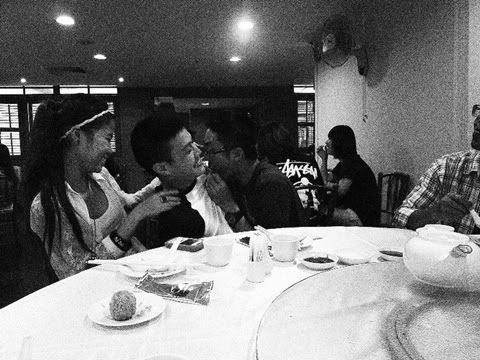 pictures from kenneth's girlf!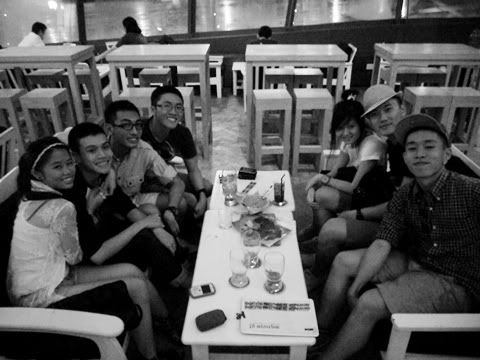 celebrated wenshit's birthday too! that was about two weeks ago? happy birthday wenshit you're 19! so it was a simple dinner w the girls
(and guys aka the boyfriendsss!)
always love meeting these people :) i had my virgin taste of marutama's ramen, oh i love the fact that we're separated from the rest, as in we were given a little room to ourselves, that's the benefit for visiting in a big group! we could make as much noises as we want....! the ramen's soup's so good!! haha and especially our fave RUTAN haha, it's so so so nice, no wonder @cixian couldnt resist the temptation and had marutama's twice in three days. headed over to the riverside for some photospam as usual!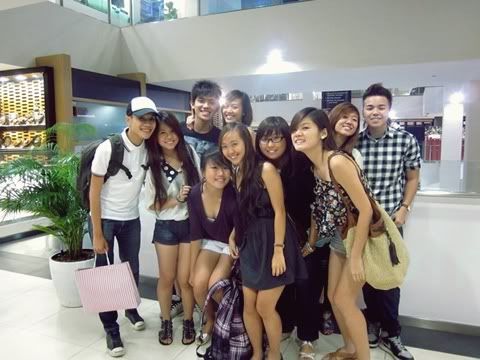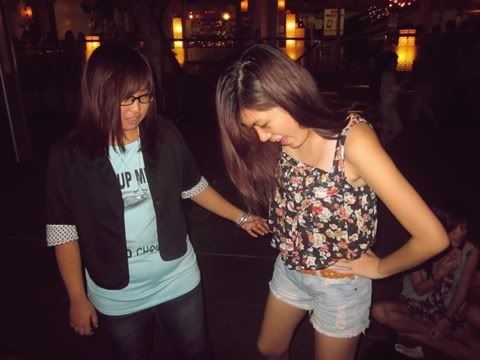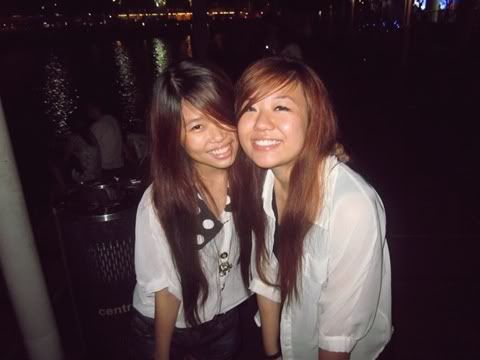 hahahaha our faces!