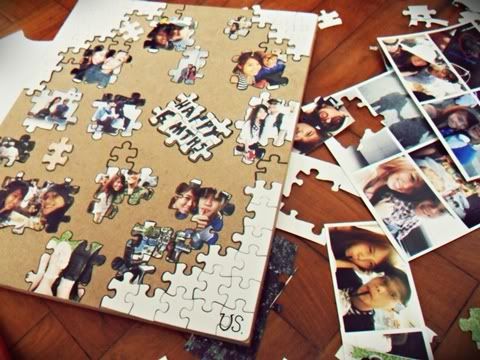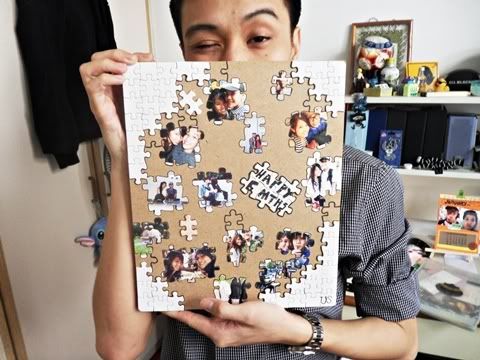 "this represents us, together for six/seven months. it aint filled up as we have to fill it up as time passes by, let's complete it together? i'll be waiting for the time when we complete the puzzle, that's probably when we have white hair...."
so that's what my boy has been up to for the past few weeks! or rather, the past few weekends. he cant actually make this on weekdays since he's stucked in camp. he stayed up late on fridays and saturdays, say after sending me back home on days i chose not to stayover, that's probably some ungodly hour since we dont usually head home early
(oh i rmb!! and he lied to me that he's fucking tired and had to get back earlier lol tho i refused....)
, baby stitch also told me that silly boy actually woke up v early on a few saturdays, way before meeting me, just to get materials, and my gift! that came along w a pair of white havaianas and a quiet yet romantic dinner at senso. well sweetie, tell me how not to love you? ♥♥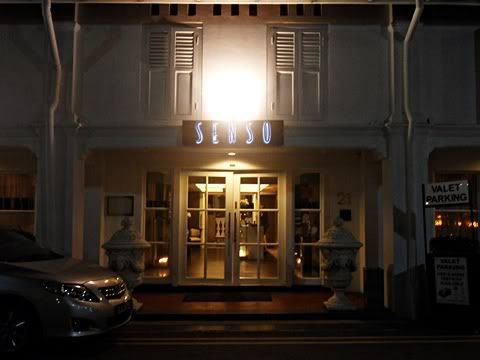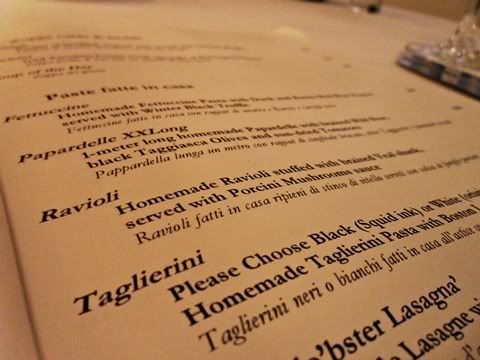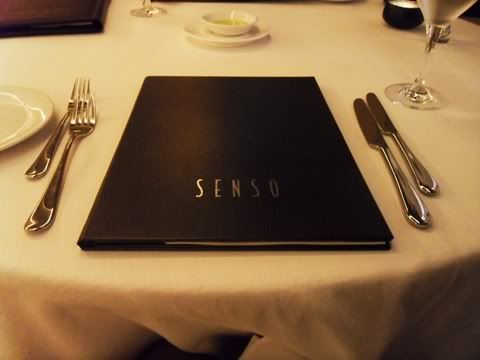 the place's filled with lots of expats, mainly couples. so as usual, bread served with olive oil about fifteen minutes before our main course, haha my boy loves it so much! and his say:
bread w olive oil > bread w butter
anytime. anyways, the bread's absolutely perfect. five different kinds of bread served in that basket, and i'm pretty sure it's the first time i actually finish eating them. i dont usually finish eating those bread served before meals because im afraid i might get too full, but this is too yummay.... i had to. so fucking nice.... especially that long and thin shaped one, yumyumyum. and there you see an outdoor alfresco courtyard. we dined indoor though, atmosphere was equally good. but if we could do a trip again, we would definitely choose to sit outdoor hahaha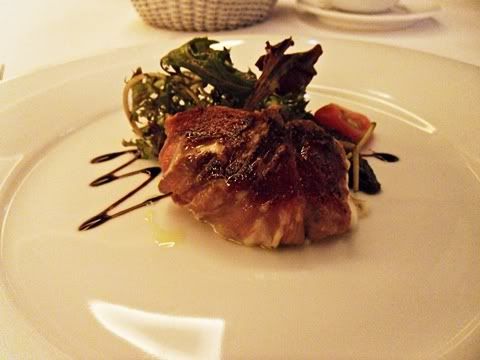 our appetizer: pan-fried buffalo mozzarella wrapped in parma ham (served with black olives tapenade) yumyumyum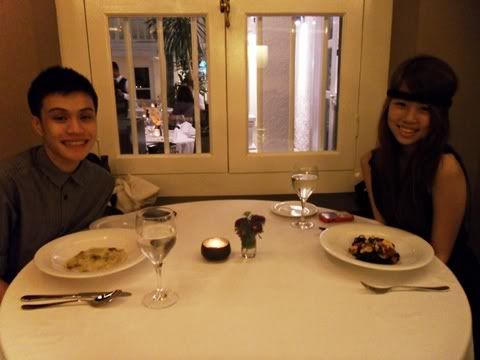 we shared a plate of ravioli (ravioli stuffed with braised veal shank, served with porcini mushrooms sauce) and taglierini (squid ink taglierini pasta with boston lobster and fresh basil)
- k i quoted the name and description of the pasta from their webpage.
i jizzed in my pants from merley having some squid ink pasta in my mouth, LOL sorry i'm lacking vocabulary here, but it's so good.... my pictures dont do it any justice at all, so i decided not to post close ups. the veal ravioli wasnt that amazing though, but the squid ink lobstie........i can haz five plates to myself lol
senso
's located at a quiet corner along club street, pretty close to ann siang road, and it's pretty easy to locate!
earlier that day, we dined at itacho sushi and made a trip down to candle@haji lane. i wanted to get something from the flea so bad, but i see nothing. they were offering a photoshoot at $5, provided that you purchase something from the flea. so i was thinking maybe sean and i could do a little photoshoot for ourselves in the studio, for our monthsary celebration
(plus it's so cheap?! photoshoots are usually priced $100 and above no?)
, a pretty new thing for us and you know i'd love giving it a try! but oh well................. such a disappointment. then i actually teared, for a while, because things dont always go the way i planned. i know i'm so lame and i'm sucha killjoy!! cant stand myself sometimes, and i pity that silly boy. he had to cheer me up and tolerate all my nonsense again as always haha..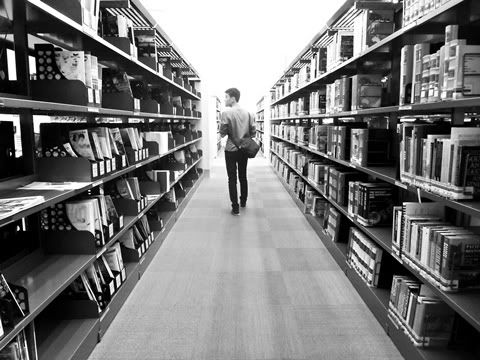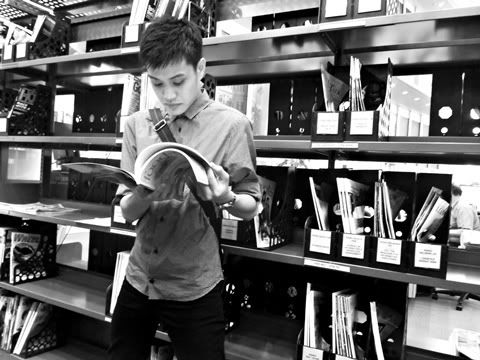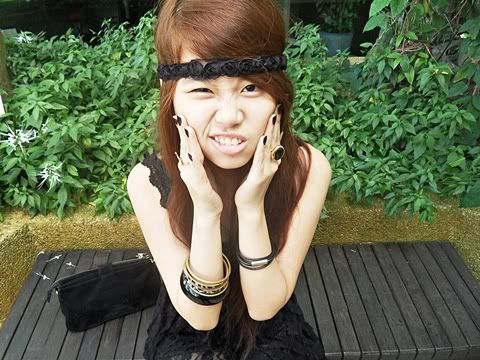 k some shots at the national library, we didnt plan on this one! just... wanted to take a look. went all the way to the reference section and it was so empty. there isnt really anyone other than the security guards say from level six all the way to twelve???
i was reading my older posts dated 2009 last night, life was pretty interesting and well i was quite..... funny, in a way. i think it's the way i talk, hahhah OMG IM A CHANGED PERSON..... kinda miss how i used to write and talk. okay im sucha awkward person now, in some ways. whatever. oh guess what, it's time for dinner again, xx