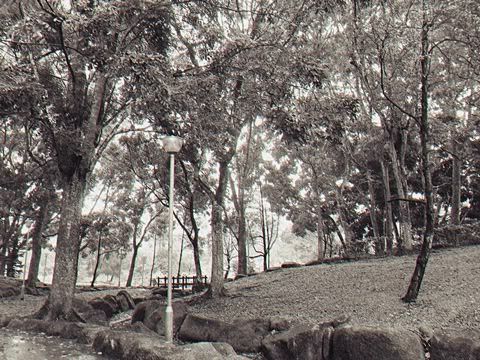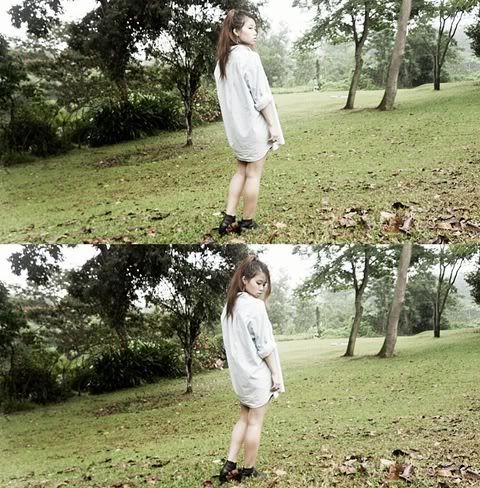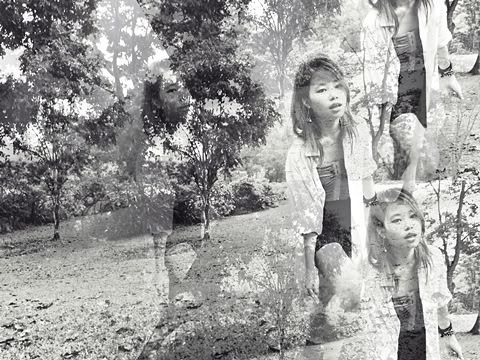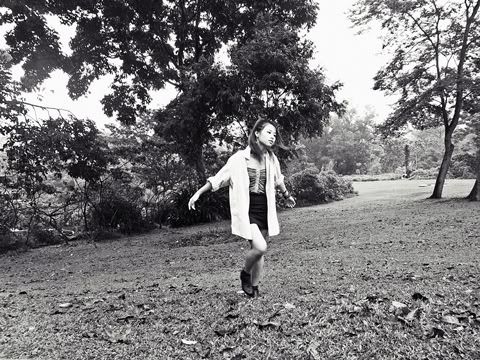 some recent pictures from my humble camera. the other day, i put on some make-up, dolled myself up a little, grabbed my compact camera and macbook, and went on a little photo assignment with myself - just because i was bored! no other reasons. this is my first photo assignment in a very long time, especially when i'm not a professional photographer and all i wanted was to make some pictures to post them on my blog to share. so i decided to decolorize and leave my pictures b&w, since it was pouring before i whipped out my camera.....i thought
'b&w'
could be a possible sorta theme or topic to do huh..
anyway, it's the good friday-easter weekend last week. didnt make a big deal out of easter
(no easter eggs, no easter feast)
, but i got to spent my weekend w two groups of friends. friday saw seven girls hanging out at town, and as usual, possibly making a whole lot of din hahahahaha met up to celebrate min's birthday in advance! wanted to dine at strictly pancakes but it was packed, so we had to make our way to TCC at pomo, which was just directly opposite. were given the bean bags seats, comfyx10. i've not eaten a proper meal at TCC prior to friday, all i had was coffee
(because i wouldnt expect much from a coffee joint)
, but the food turned out pretty good heh heh. nice dinner, great catching up, we stayed for as long as we wanted without being chased out. i couldnt figure if the portions were too little
(we each ordered a plate of pasta)
, or if we were pretty big eaters, we decided to go back to strictly pancakes again for another meal since they had available seats after some time. my third visit to strictly pancakes but my first time getting my hands on the garlic buttered prawns pancakes, and chocolate pancakes. i'm a savory person so i actually preferred the garlic buttered prawns pancakes. fucking addictive garlic sauce....... loved how the pancakes' are soaked w garlic sauce and maple syrup. i really dont mind having it every day.
charmaine's 18th on saturday - bbq party held at her residence. there were too much food haha, i thought the german deli sausages were awesome, especially the ones wrapped w bacon. omg, bacon's my favorite!!!!! i can haz bacon every morning LOL. i'm sorry but i get excited over my favorite things this way, especially when talking about my favorite kind of food. so the usual clique were there, and charmzzz wore a black dress! definitely the first time i see her dressed this way, she's always wearing jeans and tees in school. stayovered at her place as well and this morning, her maid whipped up breakfast for us.. scrambled eggs, sandwiches, and sausages from the previous night. the last time i had scrambled eggs was at sean's, he made breakfast for me..... gosh, i miss that boy again :'(
here are a few more pictures from my photobooth,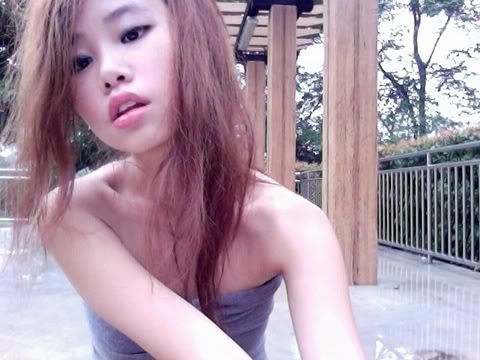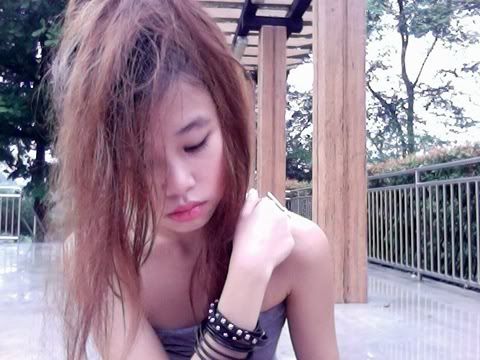 i know my face's as big as the lcd screen, dont judge.
am constantly counting down. ten more days till the boy gets back to singapore. i cant wait to be around him, watch him breathe as he sleeps. i cant wait to fall asleep in his arms again.