cousin carol(yingqing)'s wedding day,

day pica. and yes, sean and i look like midgets right next to my cousin
(s)
, as well as my cousin in law, yongzhi. in fact, all my other cousins from the extended family are fucking tall, even the younger ones - my nieces and nephews
(my niece is two years old standing approximately the height of an average five year old kid)
i have no idea what happened to my family lol
snapped some picas from the wedding album,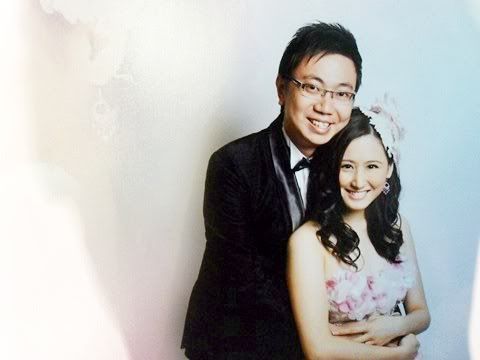 so pretty!!! potential model material srsly - fair skinned, tall
(real tall)
, and look at those features! they're so defined :) anws, if you wonder, both carol and yongzhi are teachers. primary school and jc teacher respectively.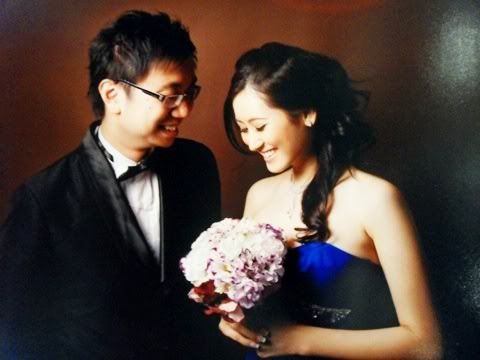 am ogling at her features again, sharp nose pretty smile all.... and this photo's so sweet!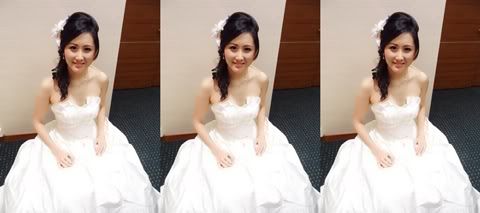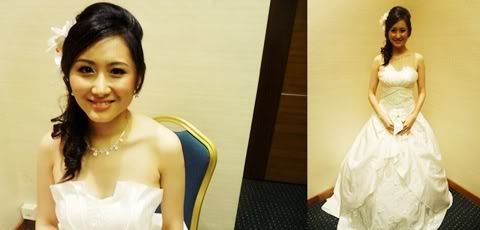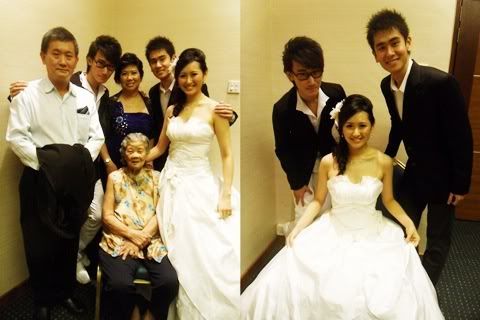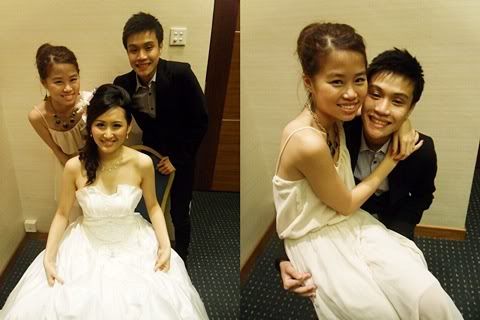 reached the venue real early and got to snap a few shots w the pretty bride!! i just felt like posting the last pica of sean and myself because the pretty bride liked this picture hahaha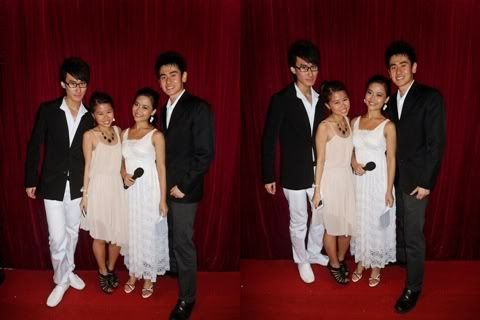 we looked as if we were attending prom lol. i was wearing heels, i still looked so.........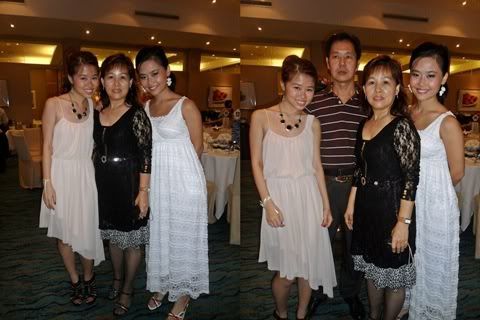 w my family.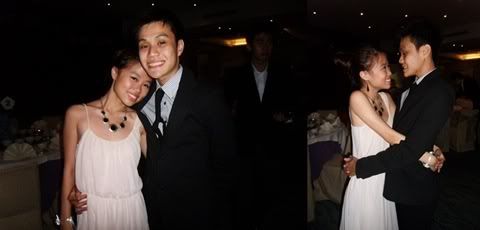 and i love how my mom offered to snap photos for us heh heh maybe she had got nothing better to do, but i like taking countless photos w my boy anyways. so these two shots were taken by her.
second outfit that night, and i love this red gown so much! i hope i'm not just biased because the gown's red, but i thought she look really pretty in it.
the photos below were taken using someone else's
phone
, i grabbed them from fb. and i'm really impressed by the picture quality, i mean, using a phone!? i very much believe it isnt an iphone or a bb.

yp and my sis as the emcees. i dedicated and sang a song on stage that night as well. carol's a really close cousin of ours, both our families have been real tight and we always hung out since young... which explains why i couldnt hold back my tears when the siblings hugged each other, and when she gave her thankyou speech at the end.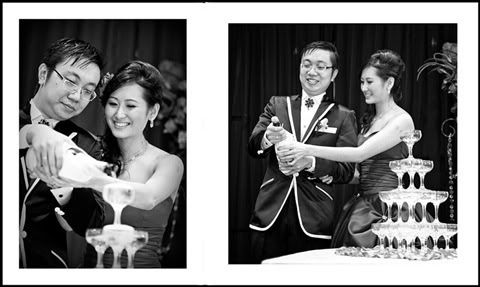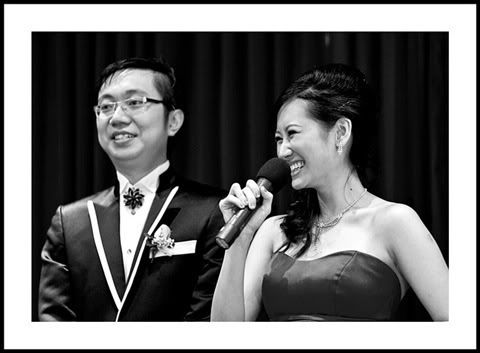 awwwwwww. the couple have been together for a decade, ending ten years of courtship exactly on the same day that started dating, awww heh heh. blissful and blessed marriage, my dear cousin! :)
antonio's 20th birthday,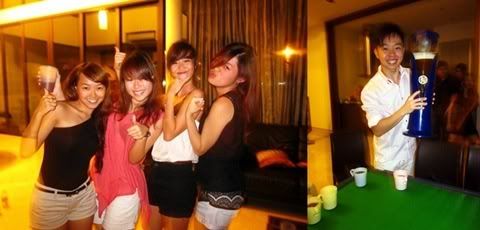 yet another friday night at @forgottenflame's, i think we all have to agree that we do love hanging out at his place haha. birthday boy got a beer tube (or some call that a dispenser) and started mixing his own kind of.....alcoholic beverage. hehe yet another fun night w antonio(&friends) and my girls!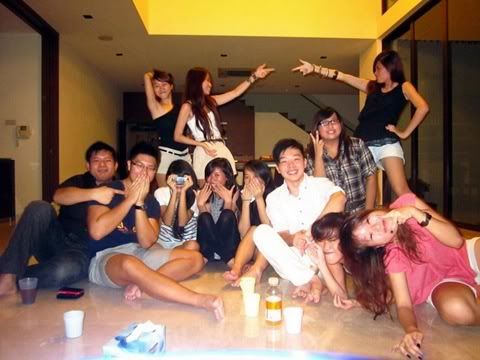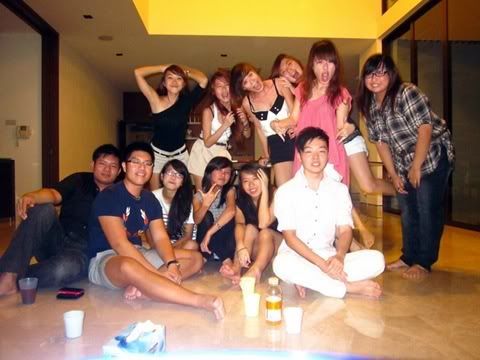 hahahaha look at gaggy doing her gaggy dance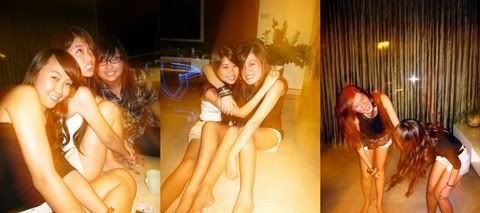 look at what i won myself last week,

hehehehe i feel so fly yo, say hi to a new dress! or maybe two. lucky lucky me ^^v