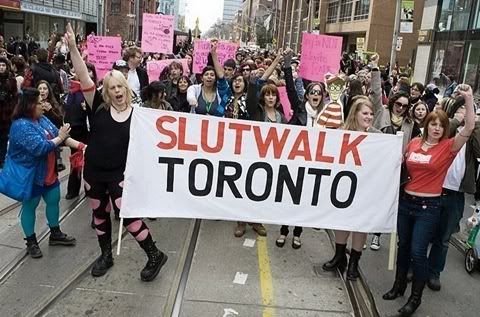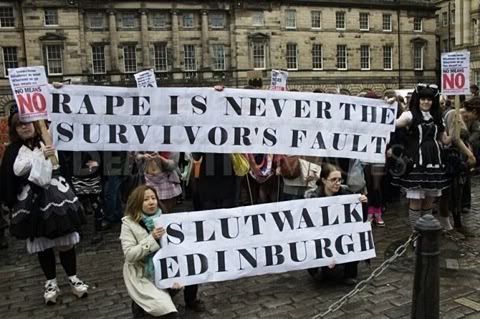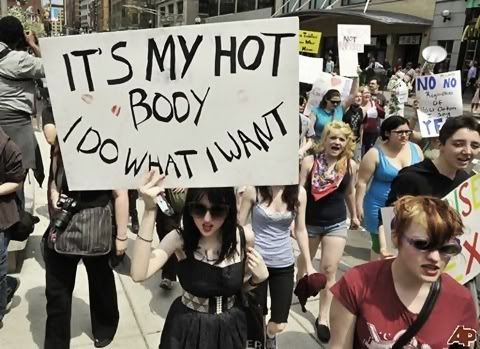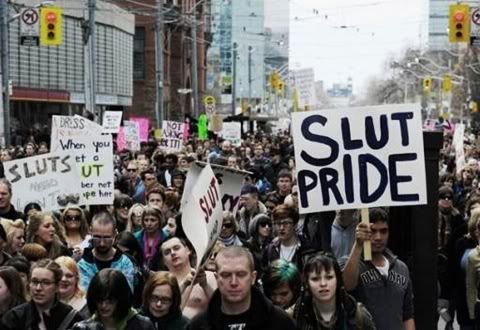 The SlutWalk protest marches began on April 3, 2011, in Toronto, Canada, and became a movement of rallies across the world. Participants protest against explaining or excusing rape by referring to any aspect of a woman's appearance. The rallies began when Constable Michael Sanguinetti, a Toronto Police officer, suggested that to remain safe, "women should avoid dressing like sluts."The protest takes the form of a march, mainly by young women, where some dress in ordinary clothing and others dress provocatively, like "sluts." There are also speaker meetings and workshops. Some objectors have remarked that this approach is an example of women defining their sexuality in male terms. SlutWalk is a movement to stop violence again women and specifically aims to challenge "rape culture" which excuses sexual violence through messaging such as "Don't Get Raped"–instead the message should be "Don't Rape!"
- extracted from
wiki/slutwalk
so basically i was watching cna and there were footages on slutwalks held in DC and other cities, that's how i got to know about it. i get how slutwalk aims to create dialogue about sexual harrassment, assault and rape and the culture that perpetuates such violence, and how it aims to encourage everyone to put the blame on the perpetrators of violence instead of the victims. i dont know whether to support this cause, or not. firstly, the police officer is definitely not tactful, so he deserves it when people condemned him as a arrogant, idiotic chauvinist freak. but he do make some sense. i mean honestly, girls who dressed up w black gothic make up, w exposed thighs and dress up like hookers (
image)
are more likely to attract these perpetrators, they are basically already saying "yes" to sex w anyone than to girls not showing their tits at all. i mean i wouldnt be surprised if they got raped. i also oppose the name
"slut walk"
.
slut
- hmm, seriously?
true that women have the right to make decisions about their sex lives and the right to control their bodies, and i support women's right to not get raped
(of course)
, i support the whole idea BUT i dont think slut walk is a good way to express and bring this message across, though it has become the most successful feminist action of the past twenty years just in a few months. it only changes focus on it's important issue, and allow women to be labelled as sluts. just saying.
bintan w goodfren @cixian was great - though it's pretty short, just 2d1n and we basically spent most of our time at the resort, just chilling and eating away, but it's a much needed one. will blog about it soon. i have so many plans this coming holidays! nope, not travelling, but i've listed out some things i want to complete by this holiday. i have to pick up a new skill at least! maybe go on a little course? or i could pick up something from the interweb. plans to set up a flea stall w my girls (NEED), club and picnic w my girls, meet up w jm and the rest to plan on our trip this december, meet up w everyone that i promised to, spend more time on my guitar again, revamp my room is definitely a yes, and to visit so so so many dining places, try out so so so many recipes, and to go on photography trip w my lousy camera... and yes to look for a job.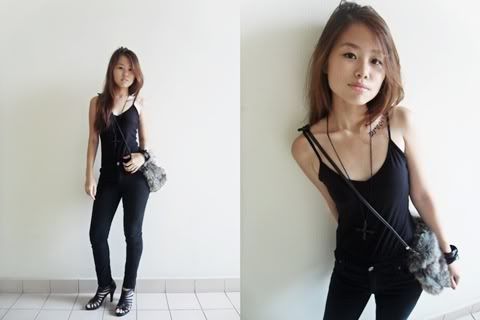 outfit of the day,

(top - f21, bottom - cheap monday, heels - anna nucci, necklace and bracelets - f21, bag - flea)
dressed up in all black last weekend, and attended sean's army mate's 21st party at a villa at amara sanctuary. finally wore my pair of cheap monday's out after say almost half a year?? sean got this pair of jeans for me last year because he thinks that i look good in it
(though i think my thigh looked humongous then, so i refused to wear it out)
i really hate how not proportionate my bottom is to my top, but i shall wear it out more often. love how comfy cheap monday jeans are.
pictures from all over,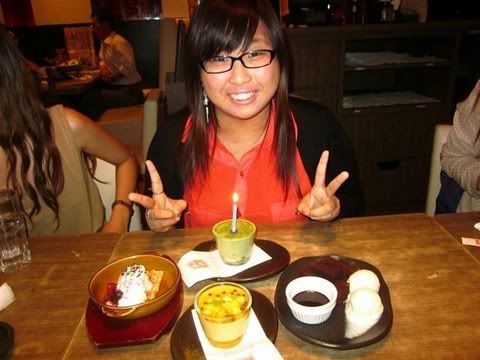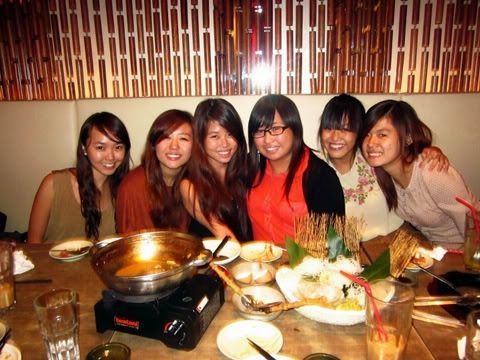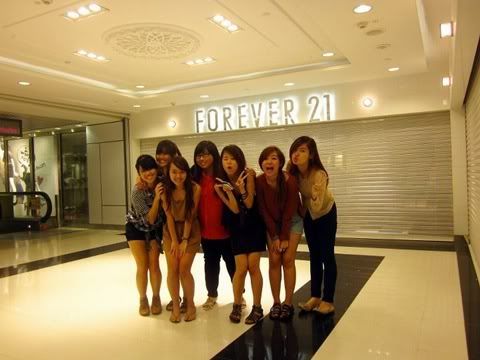 bestie evonnie's bday dinner at watami a month ago haha, i'm so late. my third time at watami, but first time trying so many new shitz w the girls. food was so awesome!!!! i want to drink that soup from that awesome pot of goodness again... gosh.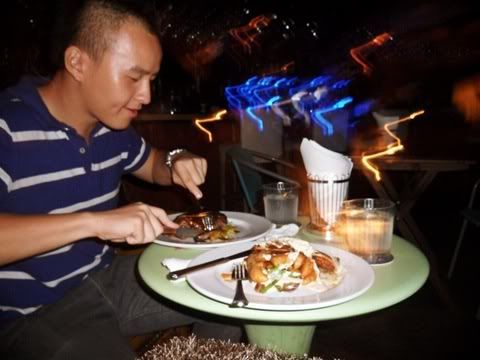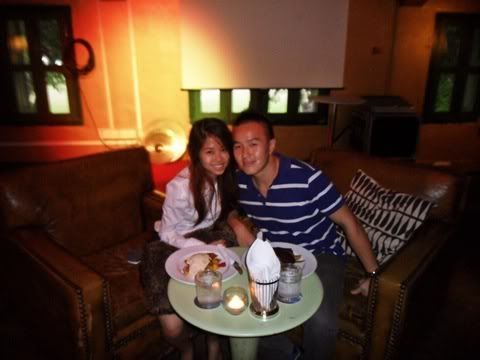 met up w weijie too, #3! i was in my formal wear, had my final presentation for this semester that very day. so we took random buses from np, ended up at paya lebar, and back to town. had so many things to share w him, and i thought i was the one doing most of the talking that day! we ended up at haji lane for dinner, nice ambiance! we should be doing a #4 after my exams (ah shit yes because of my shitass papers again)