august is here and i'm officially done with semester 2.1, cannot wait for my holidays!
(been telling my friends since the start of school, but oh well this really is it, i lead a pretty much boring life)
not that i'm prepared at all for the upcoming exams ahead but this is nothing new, i mean we already conquered 2 semesters.... i shouldve got the hang of it already. just three more weeks and i'm a free bird!! ok i am actually one now. need some sense of urgency urgh.
sean was out from camp last friday, and i did not have to attend classes! what a day really, a rare one. made our way to wessex estate along portsdown road, pretty troublesome though it's just few minutes from hollandv, but well we dont have a car and there's only one bus directed to the estate, the waiting time for the bus's horrible
(30mins freq)
. still, i wanted to go there since forever after reading and looking at pictures of all that green, quaint and brit looking apartment and houses, couple shots, swings, this and that on flickr - an absolute hidden find! so we took and changed three buses
(one-way trip)
altogether. the weather was perfect. i cant emphasize how pretty and how beautiful this place is esp w the natural morning sunlight, wowsome. i dont even have to edit
(the pictures)
much.
some pictures below to document our little adventure: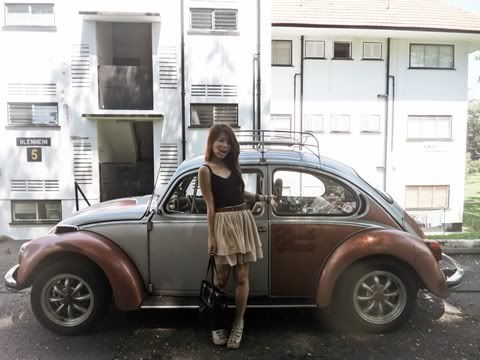 yes almost everyone living there owns a private pool in their own houses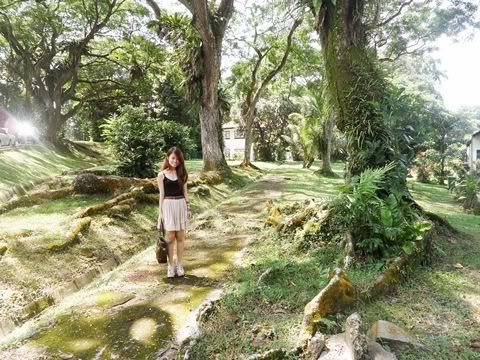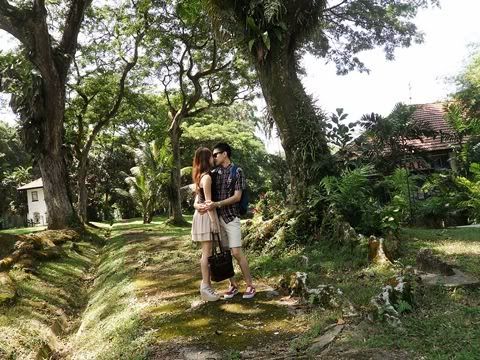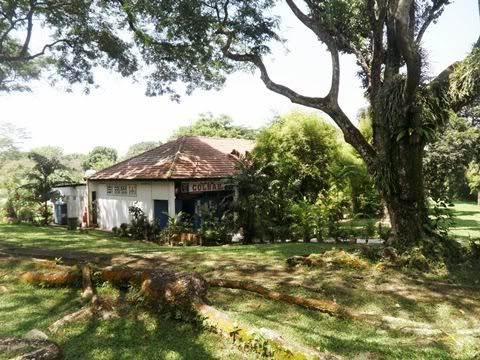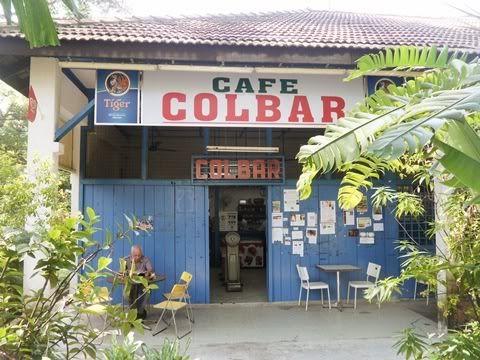 the food sold here are definitely overrated. our glass of milo and horlicks were actually $3.50 each... hahaha and i was telling sean i can actually make him a $5 iced milo next time.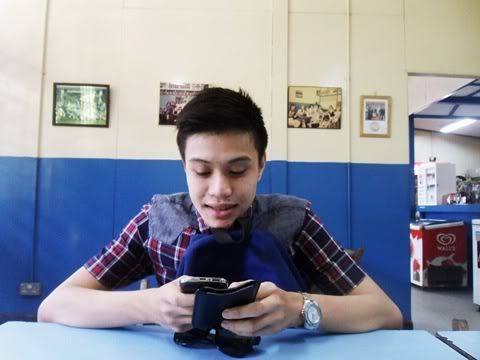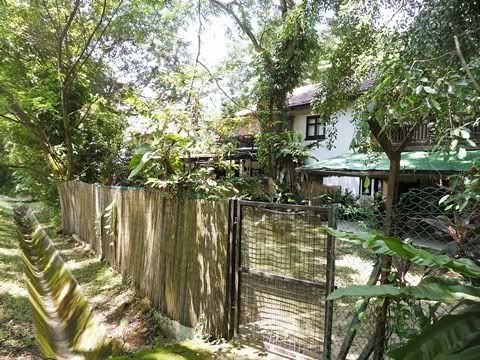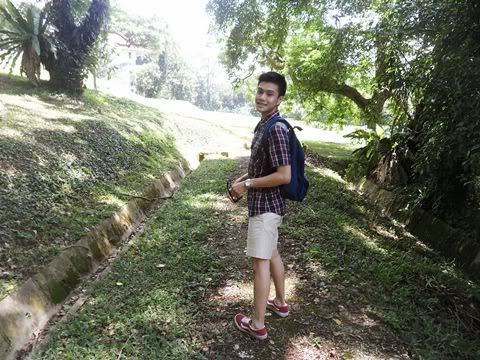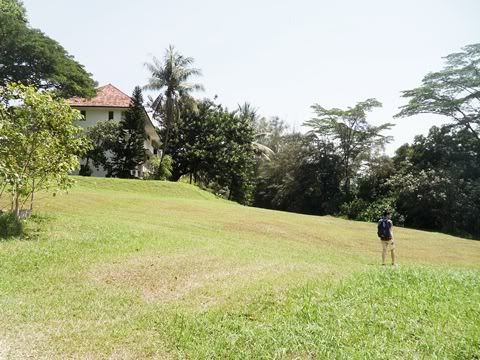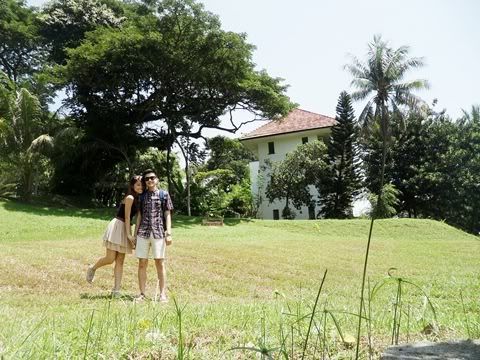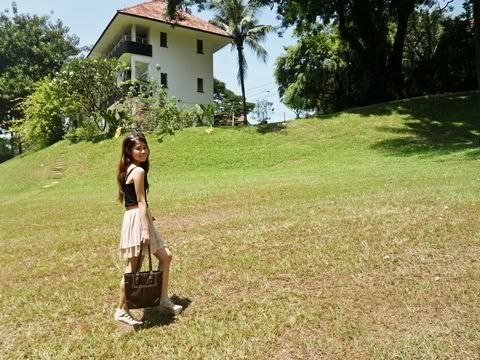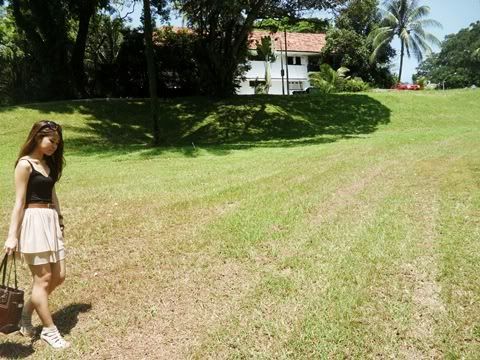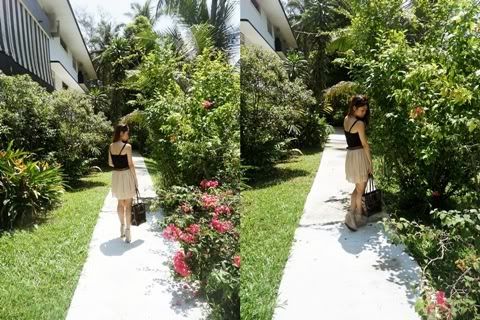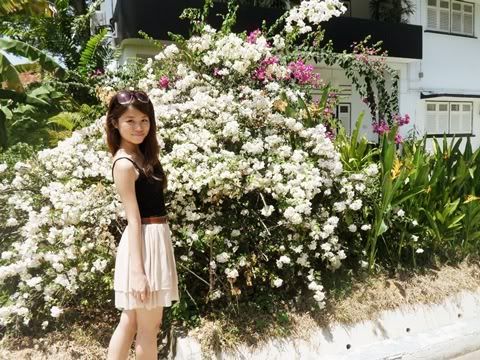 love these colors! the flowers were so pretty, i couldnt help but to pose w it.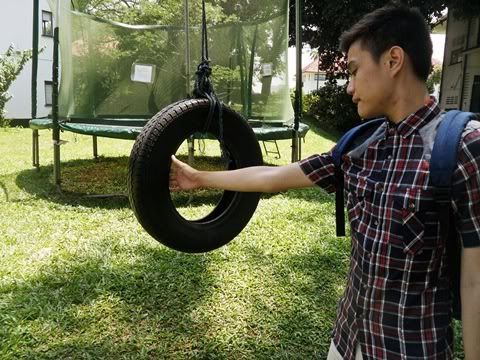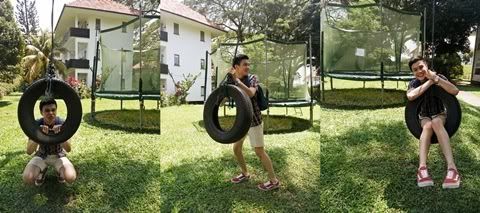 tarzan lokey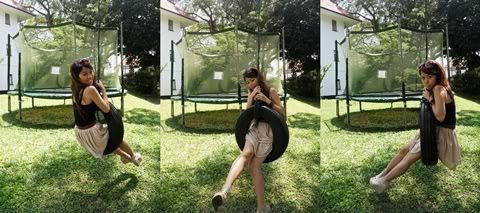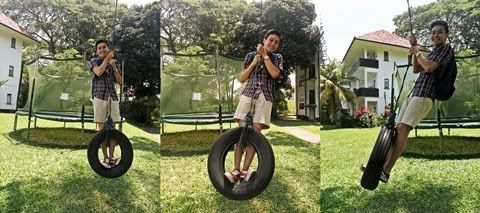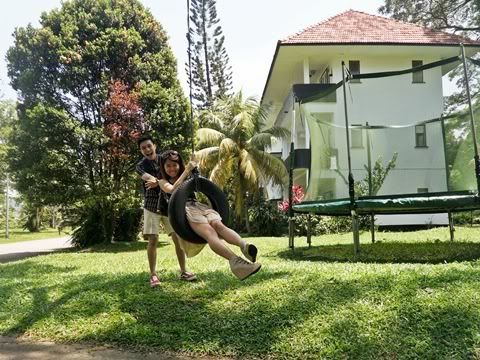 his face really damn stretchy LOL, and i see his stroke face again on the right hahahaha such a cutesy.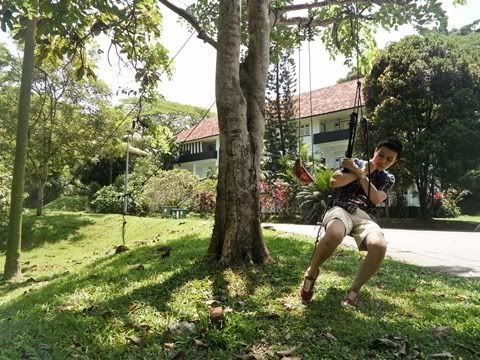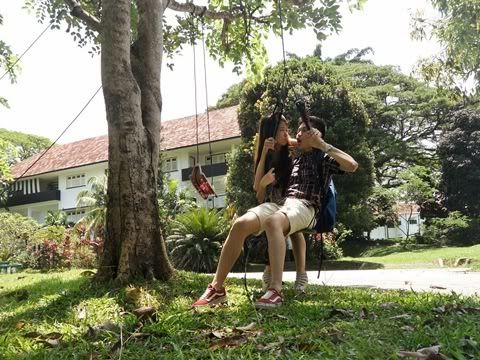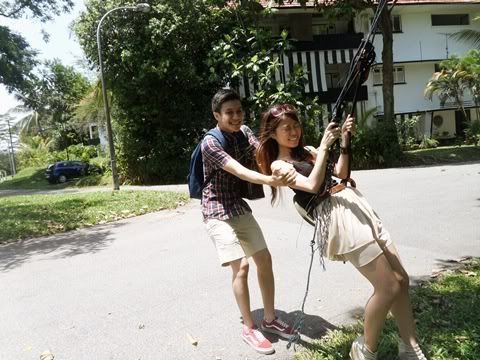 and i love these two picas of us even though we look so retarded. i love how camera's timer captures happy moments like this ones hehe, only he has the ability to make me laugh like that, and i absolutely love being around him.
made our way to barossa's at holland v
for our late lunch!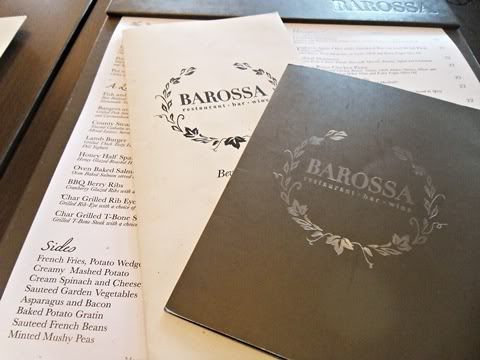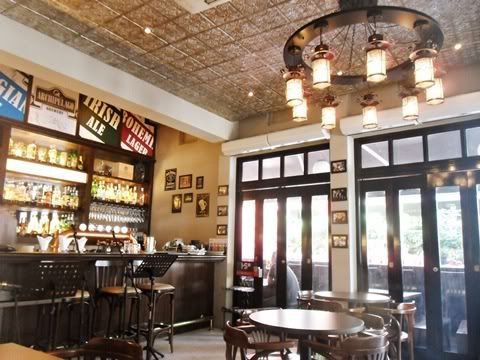 brought sean to with a pinch of salt two weeks ago - always wanted to head down to katong to take a look at this themed restaurant after reading reviews on various pages, but have not had the chance to. i spotted a deal, close to 50% off a 3-course set meal on this website
(i cant remember which, there's too many deal webpages going around already)
the other day, so i thought, why not?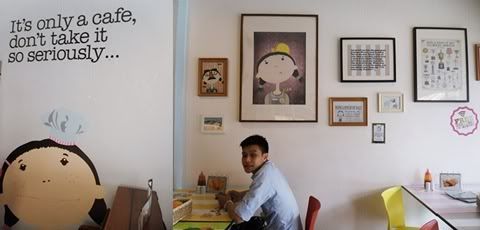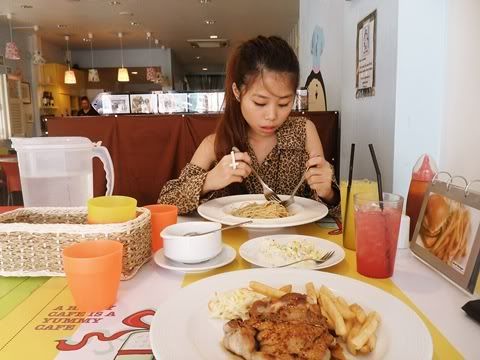 we took quite a while locating tanjong katong, the east is pretty much foreign to us. we do head to the east once in a while, but cant exactly recognize the route since we're always taking different buses while exploring. anyways it's not too hard to spot with a pinch of salt once you locate tanjong katong since it holds quite a contrast to the shops around it. and all in all, the food was just okay, and of course they hit the basics to plate them all bistro-style. i would say all those reviews i read online are pretty much overrated, i dont feel that warm and cosy, jolly and friendly feeling and that kind of ambience/setting. but the food's definitely decent for it's price
(super affordable)
. with that, i still have got at least 50 cafes and restaurants on my
"cafes/restaurants i wanna dine at"
list, it just keeps on multiplying..

portugese egg tarts from some random shophouse, and it's extremely good!
lokey's my mr good man!! lol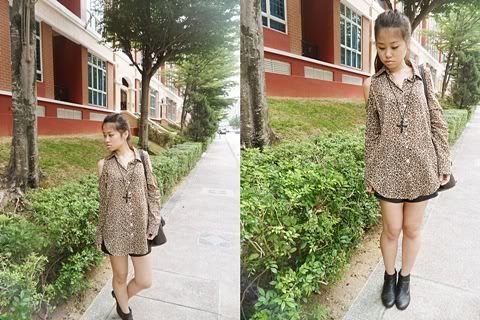 and my outfit of the day,
(top - myrosebullet, bottom - wearerubbish, necklace - f21, boots - my mom's)
since we seldom head to the east, we decided to travel a little by foot
(can explore more uh)
before making our way to city plaza
(because i wanted to shop)
but i ended up w nothing because i looked horrible that day, hence i got a conclusion that everything i tried on turned out ugly. we ended up at bedok reservoir, strolling along the reservoir under that hot hot heat, looking at kids overcoming obstacle courses and talking about how we should let our kids do it too in future, despite all those things that happened earlier in the day which totally ruined our mood. but love always win. we ended up whipping dinner tgt at sean's, it's pretty simple but still am so glad it turned out fine. well it was the first time i made chinese food at sean's, and his mom even tried it and said it was good....... well i really hope it did.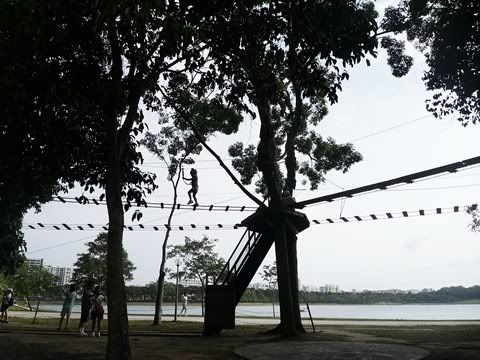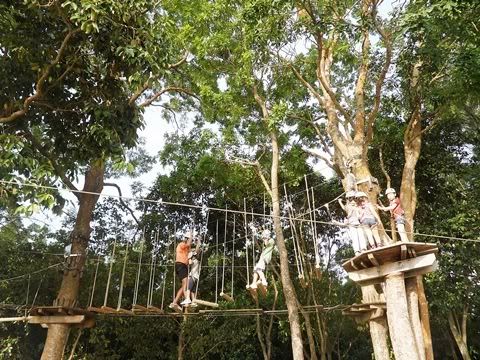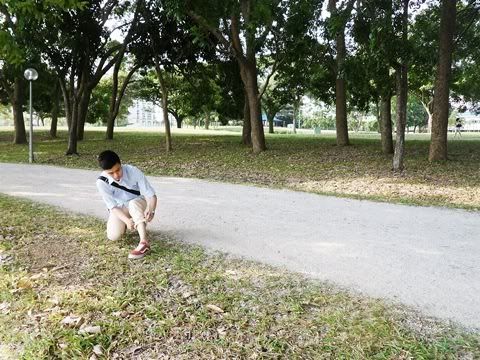 xx