this is extremely random, but i cant wait to catch ryan gosling in the theatres tomorrow.
oh and also try the new horlicks mcflurry, horlicks milkshake and cheese shaker fries from mcdonalds. i'm such a huge horlicks lover and i HAVE TO try it. the only time i had horlicks icecream was at island creamery, but oh well since macs have it.... i just have to. and i heard there's this new bacon shitz on their breakfast menu too. seriously mcdonalds, why all my fave things together, huh? want to earn my money so bad?! LOL well i got to try them all over the weekend anw.

also, i've gotten myself a job. starting next monday. not exactly excited at all, but i need money and that's exactly the reason why people work, no? so there goes my holidays. but i can still make time for dinner dates, people. am hoping i can pick up as much as i can while working, kinda like the idea of exposing myself to new people and new environments. i'm also trying to make a list of goals for myself, not exactly surprising since i've been doing so for the past decade and i admit i'm a avid goal setter (but completing it is totally another issue) it's fun setting goals you know - especially when you experience that sense of satisfaction if you accomplish them all. i love that feeling. so even though i'm working full time, it only takes up my day time, i'll have most of my evenings free and mostly i just want to have fun. i should be taking some time to compile my list though, but here's some:

1) bake/cook food or try a new recipe every week
2) dine at at least three totally new-to-me restaurants/cafes in the city
3) repaint my room and hang up photoframes
4) with that, reorganise my room gosh, storing shitass junk in boxes
5) get a film camera and start snapping away
6) take more pictures of myself and others
7) make it a point to look awesome at least five times a week
8) get more makeup and look for the perfect lipstick
9) restring my guitar and do random covers
10) pick up at least two new skills
11) clear my wardrobe, either start a flea w my girls or donate them to salvation army
12) stayover @ mins
13) mid autumn w my girls, or our picnic/tze char date to work
14) have a picnic
15) meet up and spend time w people i've neglected
16) have dinner (or dinner parties) w friends
17) spend more quality time w sean
18) go to the river or visit new places at every opportunity
19) arrange my chrome bookmark folder
20) sell something online
21) get at least one photoshoot done
22) make a scrapbook

just listing them down has got me so pumped, haha and yes hi i'm weird like that.


i have some pictures to share from the whole of last week:
nus arts bash 2011,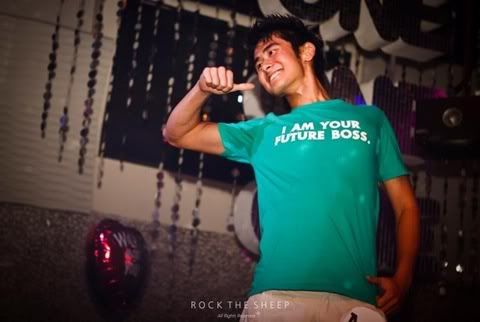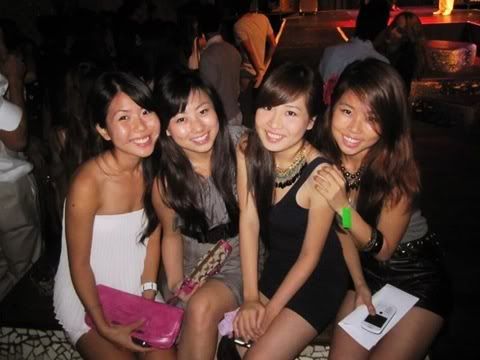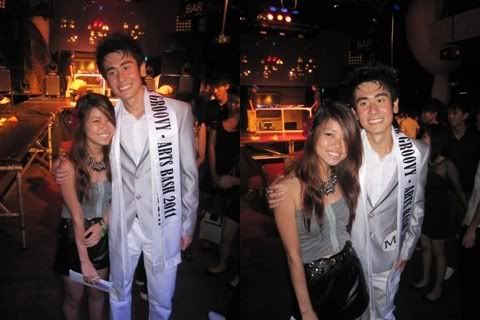 that's my cousin for you, haha looking so dashing that night.
so it was actually my first time attending a uni pageant and it was quite an experience? expected more like question and answers session this and that, but it didnt happen. and the whole event was just so short and it was actually a little boring, thank god for jiahui, xinhong and jacq's company. but still, am proud of my cousin clinching both mr groovy and mr glow!!
so right after the pageant, i pulled sean along w me for supper because my tummy started growling and make weird noises non-stop for no apparent reason
(though i had my meal),
thought i should just feed myself again oh well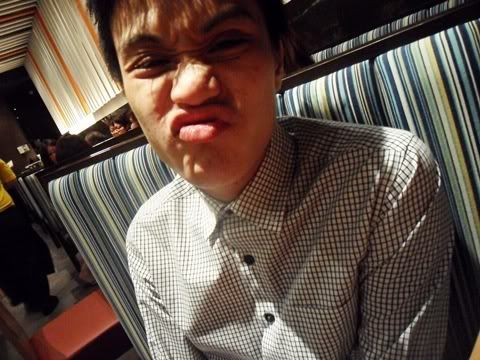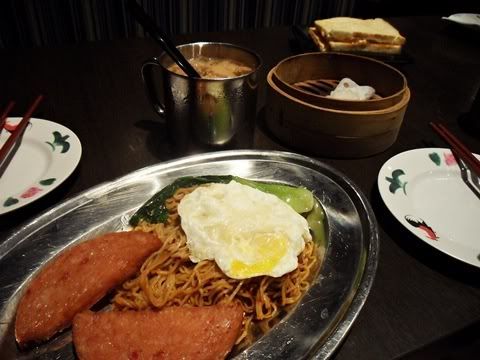 and there you go- my chilli noodles, yuan yang and har gao
,
and sean's kaya toast!! been eating a lot at hk cafe recently. the other day after tzechar dinner w jasmin and gang, we had dimsum at hk cafe too... and if i'm not wrong, we're meeting this weekend again for sushi buffet lol, life of a glutton srsly. that also explains where most of our money go.
soup restaurant,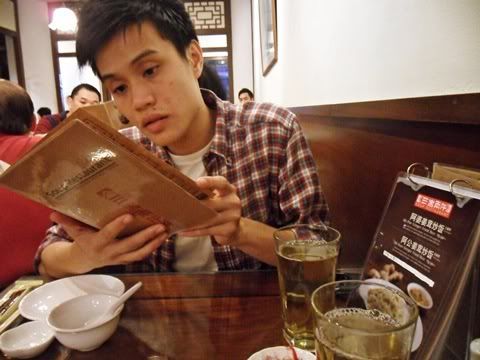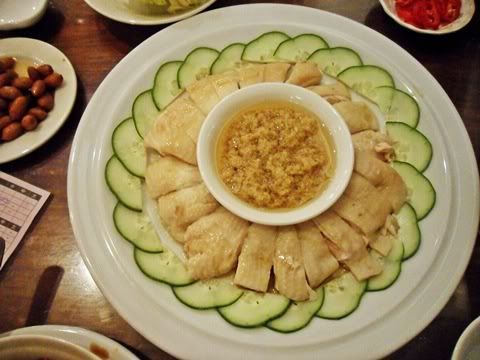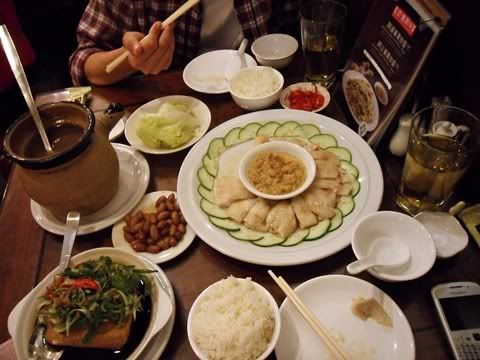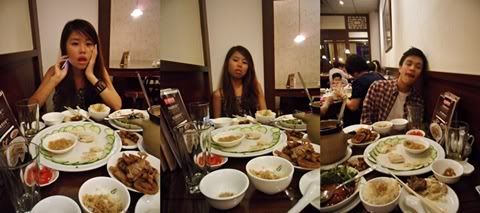 i've not tried the samsui ginger chicken at soup restaurant (ikr.......) so sean brought me there and omg we actually finished the whole portion of samsui chicken (serves 4), lotus root soup and some toufu dish, and you can see how bloated we were - close to dying haha i'm serious. but it was so gooooooooood, i will never get sick of that samsui ginger chicken omg, it's so perfect. i want it in my mouth right now no joke.
(been eating so much chinese food recently i realise)

simply sandwich,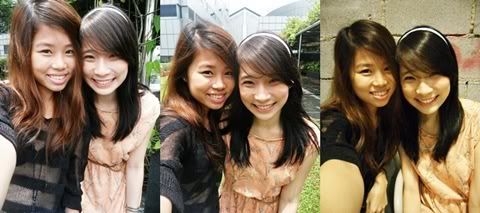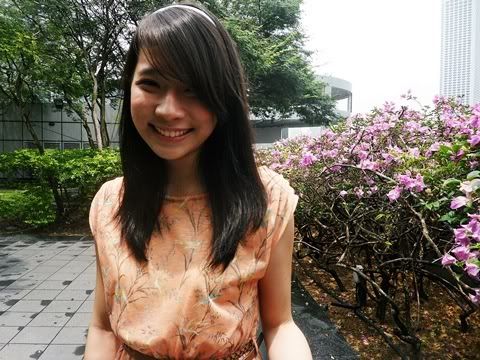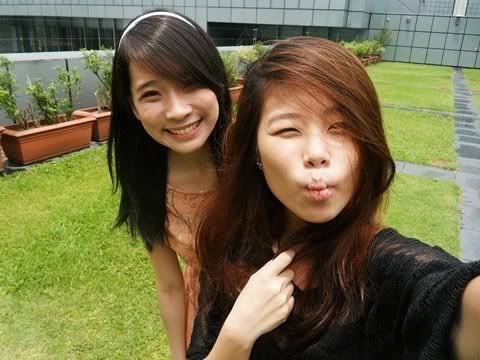 met pretty gerri for breakfast one day last week! apparently strictly pancakes was closed and we had no choice but to make our way to somewhere else. popped by this place called simply sandwich off the cbd area, and it's pretty good for sandwiches! caught up w gerri over breakkie, it's been so long.. way too long, the last time we met/set down for a meal was i think, three years ago? gonna plan another dinner date w her sometime this month.
xx