title taken off from guetta's latest album hehe.
and i was bored at home last night, yes i did yes i did it, so please dont judge
LOL just for fun
caught some movies over the span of two weeks
(or was it three)
- crazy stupid love
(gosh my dose of gosling goodness!!!!)
, bridesmaid, bad teacher. just downloaded friends w benefits and never let me go
(andrew garfieild, keira knightley)
, excited for the latter!! also, uncle gabriel from my workplace has got a couple of dvds and cds from the 90s that he wanted to disposed, and he got us to grab what we want before he throw them away. i picked a dvd out of those - the wedding singer
(1998) -
from adam sandler and drew barrymore. that's where my fave song came from, and i cant wait to watch it w sean.
been lagging so much, but i'm still alive and kickin'. i started work at national heritage board, felt like it's a good environment so far, helps me a lot. i'd always feel that i learn more when i work anyways. my jobscope's pretty simple, i mean i'm just a temp staff. so handling mails, in-coming couriers, despatch to various departments and museums everyday, and to assist anyone in the office if they need any help and so-on, been sorting out documents! received so many boxes of mooncakes this week, seriously.. managed put my knowledge from my previous jobs to good use too - using the franking machine. i love how people in the office are really helpful, and offer to guide me through everything - especially philo! my new friend here, she's in her sixties yet she doesnt even seem like. still learning so much both within or outside my jobscope from her, a really wise woman who makes me think a lot about if what i'm doing is worth it or not. mdm tang and mdm yati from the same office are leaving next week, and i'll be taking charge over mdm tang's duties from next monday onwards all alone, gosh. this is pretty exciting isnt it? also attended their farewell reception on thursday
(i dont have any pica w me)
and there's mooncake festival celebration in the office on monday. i like how i feel like i'm working you know, lol no one bothered to invite me to company celebrations or have lunch w me when i was working at my previous work places.
so work didnt actually drain me out at all. but i have no time to blog since after work, i would be meeting up my friends over dinner and what not. i met five groups of friends last week, but i dont have a single picture yet, i'll get them up on here sometime later then.
last weekend,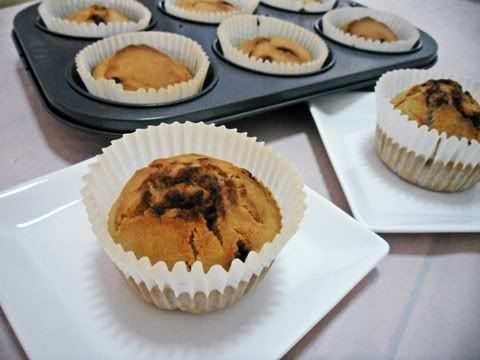 baked muffins
(forgot to add in baking powder...... so it didnt even rise you see)
what a failed attempt, dumped them all to sean in the end LOL too sweet of him to down them all even though they are pretty horrible. i told him that i will make a comeback LOL #joke

heartshaped lolly @ a curious teepee
oh i bought breakfast for sean and his family that day! we all stay around the same area but they havent actually tried this fucking awesome carrot cake off bangkit. it's a random stall out of nowhere, not in a coffeeshop if you wonder. i had to wait for close to twenty minutes but it was worth it!! so i chionged all the way, lightning speed LOL because the carrot cake wouldnt be as nice if it's cold, ended up sweating like a dog. at times like this, i wished that i had my driver's license. gah.
ok back to a curious teepee, it's a pretty horrible place because they made us waited for an hour plus, for nothing. made orders and paid for our waffles and then an hour later, they said
"they ran out of waffles"
lol their machine spoiled or smth i dont know. yeah that only happened after an hour, the fuck? i mean obviously there was a refund, but still, what a bad dining experience!! no wait, what am i talking about, we didnt even get to dine lol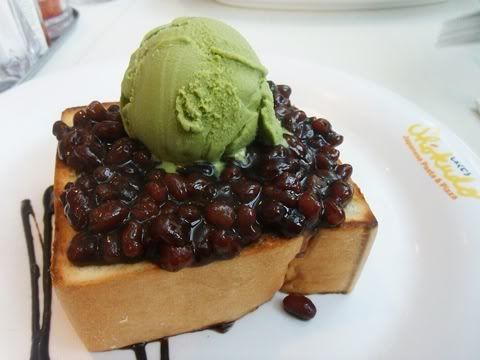 oh hi this is good

cheese shakers and my horhorhorlicks mcflurry
fattyfatty food, but they never disappoints
twelve cupcakes (
http://www.twelvecupcakes.com
)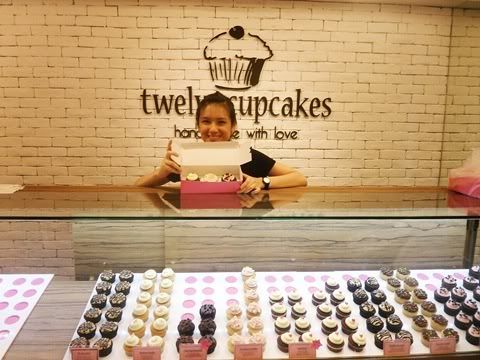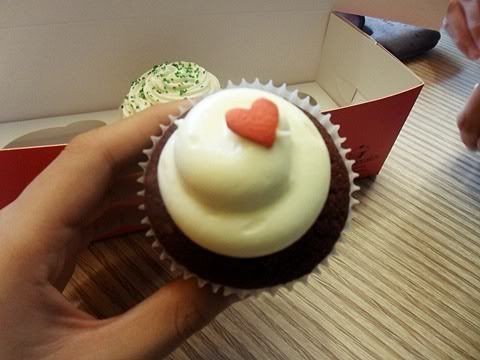 visited pretty @VienQY at work, cant remember when was the last time i see her, so long ago! been wanting to try these cupcakes since forever, have heard so much about them and read about them on the papers too. fucking finally. we got three of those pretty cupcakes, and they were incredibly good!!
sakae sushi,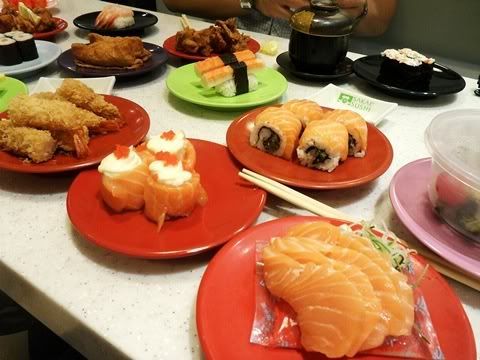 not a big fan of sakae sushi at all, i used to like it when i was a kid because we dont get to dine in these restaurants often. so the other day we were here again for buffet, and i must say this joint is pretty horrible. it cost us almost $40 for buffet dinner, like wtf $27++/pax added up to about $40, fucking scam seriously. thank god i made the money worthwhile - downed 13 plates in total by myself, and that inclusive of 8 red plates. yes v aunty, but i dont like to spend my money on food like that. i rather accumulate all these unnecessary expenditure and dine at somewhere nicer

and overdue picas from all over,
this is super long ago but i actually played my part for the 'cook a pot of curry day' on 21 august. and if you dont know what the event's about, you should be...ashamed. haha just go google it. i found that event quite interesting and wanted to join the fun, apparently i see a new upload on the event page every less than 5 minutes, it's amazing how everyone get involved in stuff like that. and also, #replacesongnameswithcurry started trending worldwide on twitter, LOL and yes we singaporeans started it, amazing.
i offered to cook dinner for my boy and his parents that weekend! told him i wanted to cook curry for him, so yeah might as well for the whole family you see. sean was stucked in army prior to that, and they had to go fetch him back while i spend sometime preparing some simple dishes for my lovely boy to come back home to,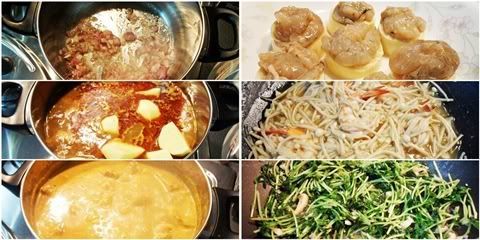 it's not too hard for me since i've been cooking all these chinese food since young, yes i love homecooked meals - and i will make sure my kids love it too
his parents were amazed w my vegs and of cos, my pot of curry. it's really not too bad. in fact extremely commendable for a first attempt. LOL shameless but yeah, so proud of myself you know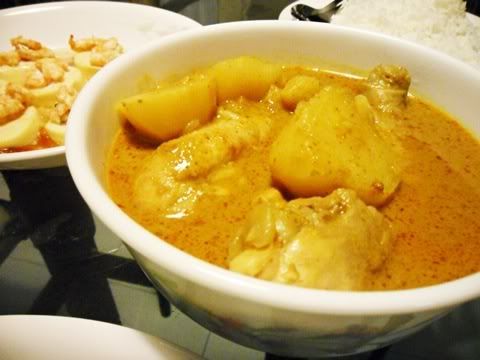 main lead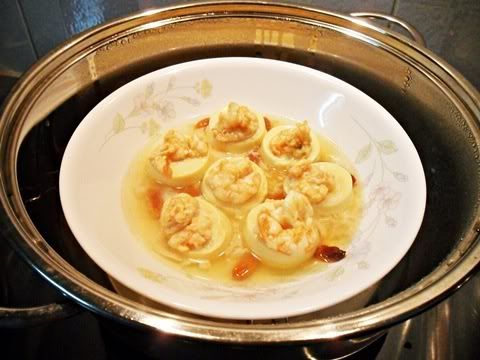 simple homecooked dinner for four yay!
xx