caught what's your number and one day last weekend, and we also caught in time today. i love student price tix! if we were to catch all the shows on weekdays, we could've saved so much. well anw i thought all three of them were pretty good! jim sturgess, chris evans and justin t are so yummy... i cant help but to catch captain america on dvd the second time last night, haha poor sean i was ogling at my captain right from the start till the end. had my dose of gosling goodness the other time from crazy stupid love, but i cant wait for more already. need another dosage from ides of march next week... i still have a whole lot to go on - lolol and it's okay, i cant stand myself either. i dont know who would actually listen to all my nonsense and listen to me talking about all my fantasies w my self-proclaimed boyfriends anymore when sean leaves for wallaby..
got my room painted the other day, and i still cant actually get used to it. like i mentioned, i painted it all white, and now my room seems so bright! or should i say, too bright? i clearly need to do something to it, i have some ideas in mind but i'm not so sure yet. thanks so much painter loke - he actually brought a whole tin of paint over, and all the brushes, pails and whatever necessary equipment all the way from his crib over to mine, that's quite a lot of shit to carry, and i made paper hats out of newspaper and made him wear it hehe. of course, he did a great job helping me w my wall too.

this has been w me for close to three years. so here's a snapshot before bidding farewell..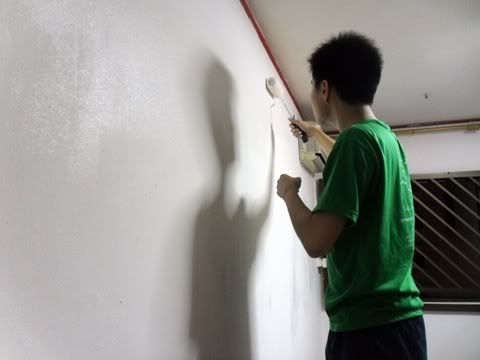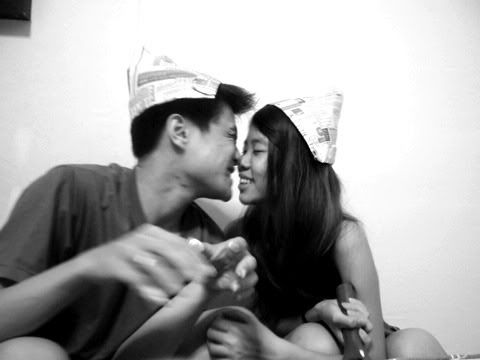 i'm gonna turn twenty in a little more than a month. i think i did quite a lot of shit over these two years, but i really wanna do some real crazy things before i hit the big two...... real crazy things. but now, what?