i knew i haven been blogging religiously, and have lots of post not up to date, but i really want to blog about this one, so here's go:

last saturday was the 500th day since sean and i first met and we thought it would be pretty sweet if we could celebrate it tgt.
(think 500days of summer haha but we're much better hehe)
it would be pretty retarded if we count day by day deliberately, but hell no. i actually took note of it after we turned a year old in june, i thought it was... cute lol. we had plans prior to the weekend but they were all ruined thanks to army, sean was told that he has got 'turn-out' that weekend, and had to be called back to camp after a page. we had no choice but to stay in and wait for that damn call/page. i think we waited close to five hours and it didnt happened! i was so hungry and we ended up having instant noodles for breakfast since we couldnt head out to get something decent, in case he got his turn out call. that was the first incident that day, the rest of the day turned out as interesting
(ok it was more of funny) -
the maid incident, macs for lunch and there was a funny sight, cab incident - where the driver took a long way from town to barrage - it cost us a freaking $10 to travel from town to barrage. the driver thought we were idiots and dont know the way to barrage. sean and i were so pissed off when we realise he deliberately took the longer route so we started exchanging sarcastic remarks at the back, just for him to hear, funny sight at barrage - we engaged a photographer - i bought a groupon voucher back in june and thought we could use it that day since it's pretty meaningful
(and we were scheduled to meet at barrage)
but as soon as we reached, wtf we realised it was PUB's family day hahahahaha what a crowd and it was so noisy............, then we didnt purchased the photos in the end even though some photos are really not too bad. made our way to explore some part of cbd since it's weekends and hence, pretty empty. then we got lost at marina bay
(took the train back to where we were initially)
hahaha we do that pretty often when we walk aimlessly - we always get lost but realise it's yet another roundabout so we always end up from where we started. oh and we brought his dad's dslr out for the first time, i still prefer a compact/slr haha, the dslr's so bulky! but quality wise, definitely so much better.
some happy pictures,
our outfit shotz haha i have issues w the lighting and stuff.
i dig sean's outfit haha my handsome boyyy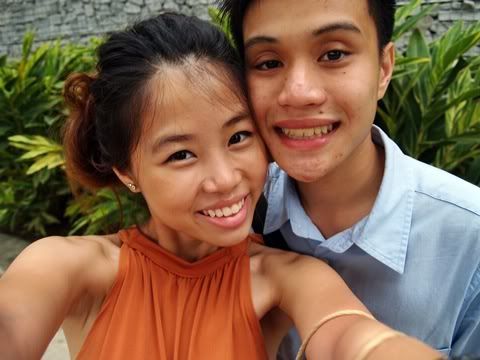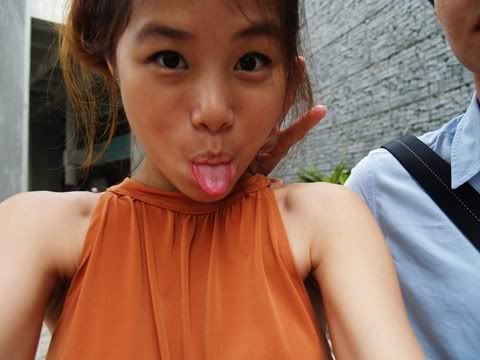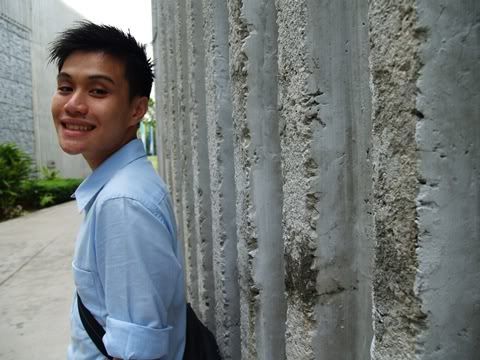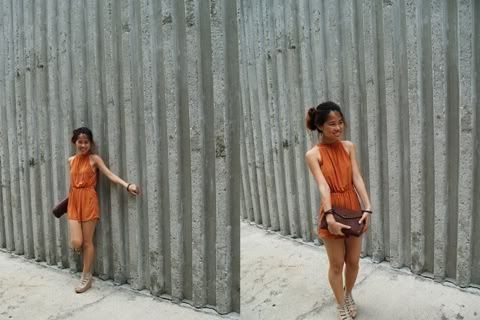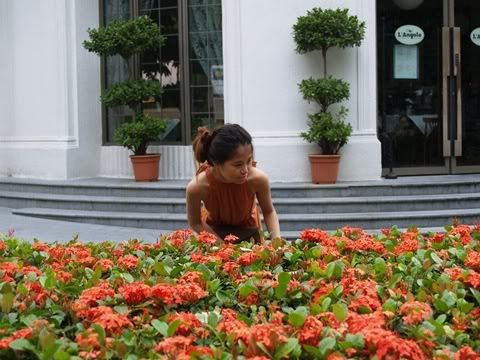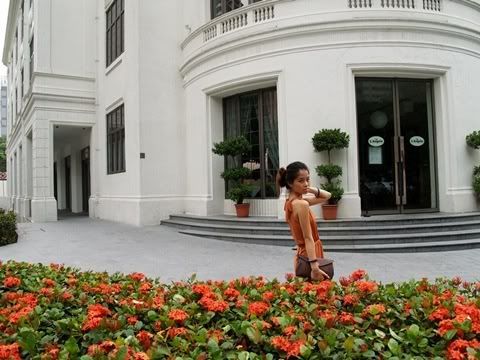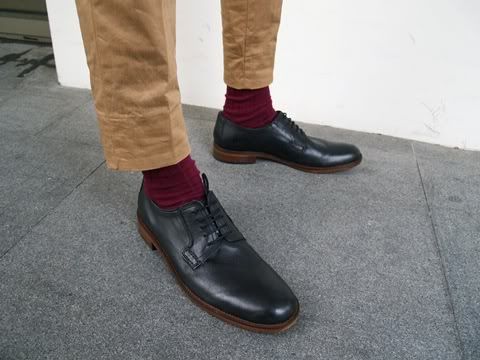 his chino pants, maroon socks matched so well w those shoes.
(all from topman)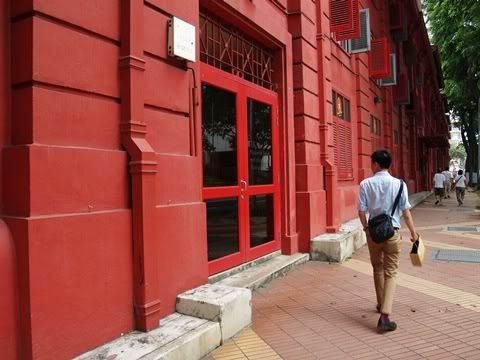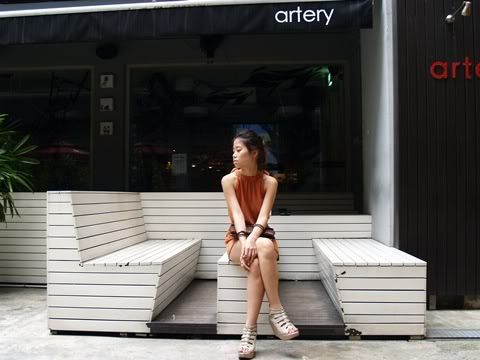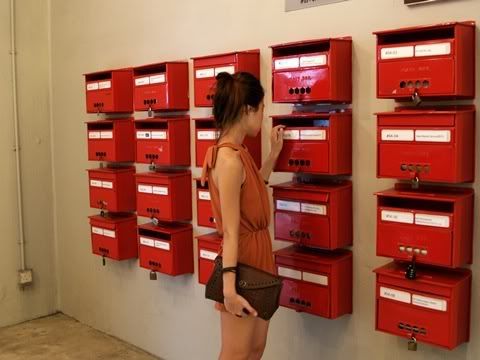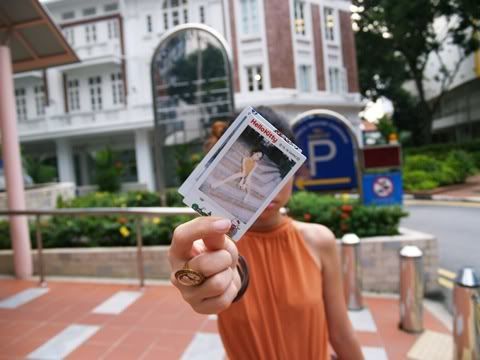 the boy treated me to a really awesome dinner at
level33
. dinner was sensational - the cod fish and duck confit were worth a mention. we tried duck confit at quite a number of places and we both agreed that the one served at level33 was one of the best we've tried so far. we were given a seat at the private dining area
(we didnt make any reservations so i guess that we were lucky enough to get a seat there even though we were looking forward to have a place at the airy outdoor terrace)
we headed out to the terrace w our pint of beer, walked along and stood on the balcony just taking in the splendid views overlooking fullerton, esplanade and mbs, which turned out to be really amazing. enjoying a cold glass of beer, gazing the skyline and panoramic view w the love of my life, enjoying the moment together - what more can i ask for?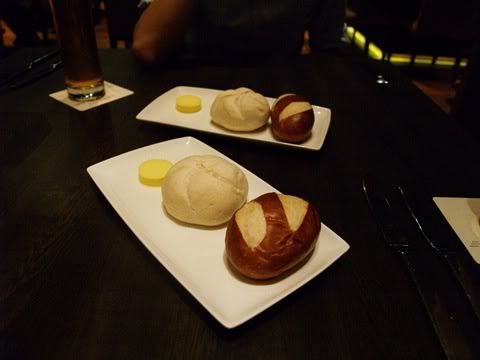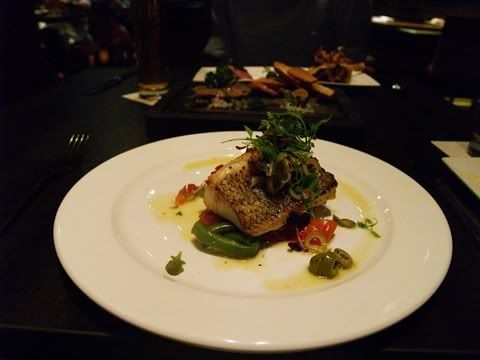 mains - cod.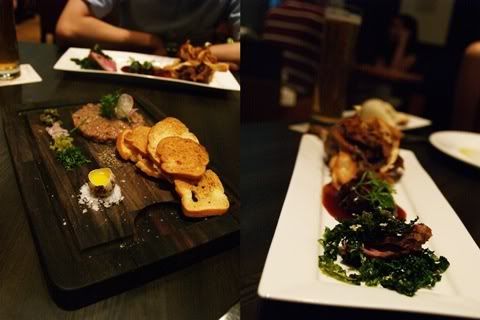 starters - beef; mains - duck.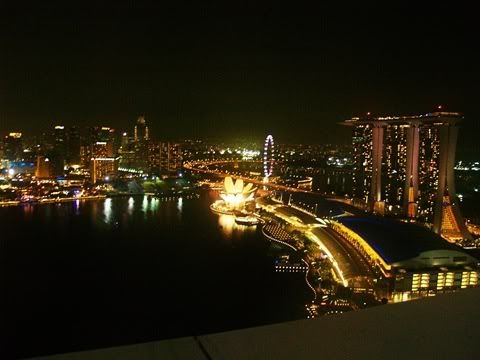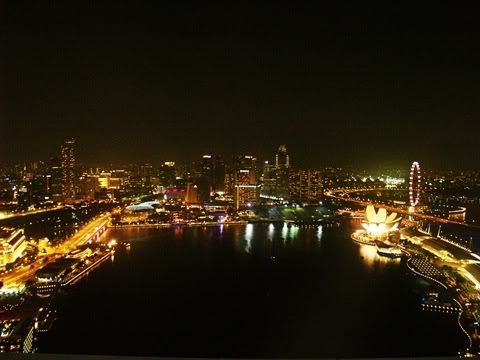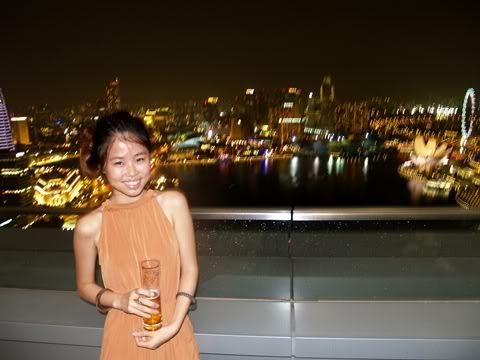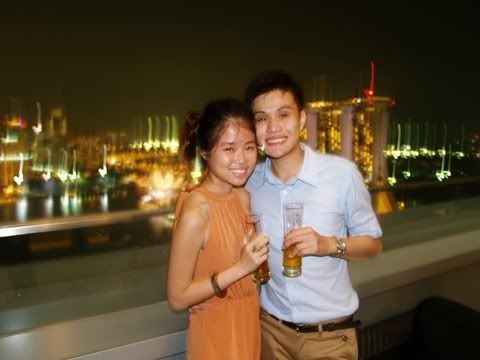 made our way back and caught friends w benefit, before researching on our bkk trip and calling it a day. woke up to a lovely face the following day (hahaha) and we spent half the day at chinatown checking our possible deals, before heading back (we decided to book our own flight for it's cheaper) for dinner, and lying on the couch watching (500)days of summer - again, but this time feeling much cheery as compared to the first time i watched the film. i love us. and yes, our bkk trip's confirmed! bkk in november w my love, and vietnam in dec w the girls!

thanks so much for the lovely weekend babs, you're a godsend. thank you for wanting me as much as i want you, and most importantly, thank you for being mine.