bored last night, so i sang a little. and of course, i dont put make up before i sleep lol
tidied up my room last night. oh i really tried to,
(i have shoes, clothes, books, bags and everything else you can think of lying around. especially at the corner of the room)
sent a bag of clothes to the salvation army, and i still have a wardrobe and luggage full of clothes, and a whole box of shit to clear.. waiting for my painter to come by, and we shall start painting!!! no fanciful ideas in mind though, i had really crazy ideas in the past like graffiti wall etc, but today i'm just going to paint my pale pink walls white, and remove all those scribblings since three years ago.
i still wish to have a green rug in my room though. do you think i can get it in bkk?? the floods are so bad, i dont even know if i could go still.... but i'm still hopeful about that trip. i dont go on trips w my family, or rather i dont even have the chance to go on a trip w my family - so you can actually see i dont really travel a lot even though i'd love it, and am always reading travelogues. maybe this is reason to why i make it a point to explore and move around our little city, i mean that's the least i can do. so i'm really really excited for this one, i've been waiting for so long for this trip to happen, and the best part of the trip? i'll be heading w my favorite boy.
bintan w my ong goodfren in august,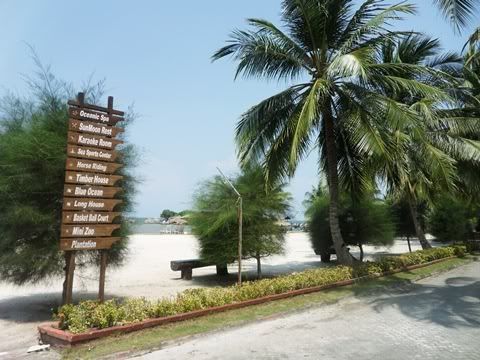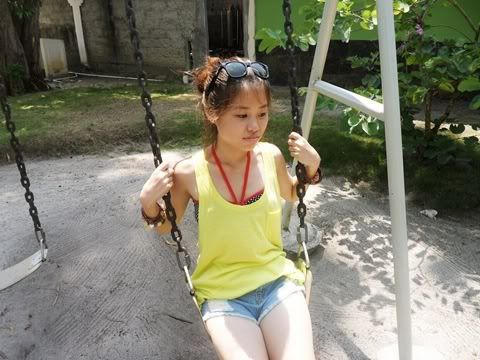 hehehehe happy kids
ong goodfren so hotzxz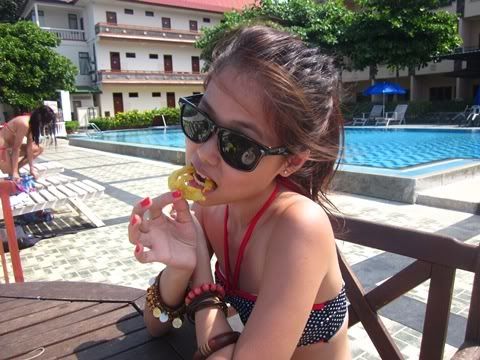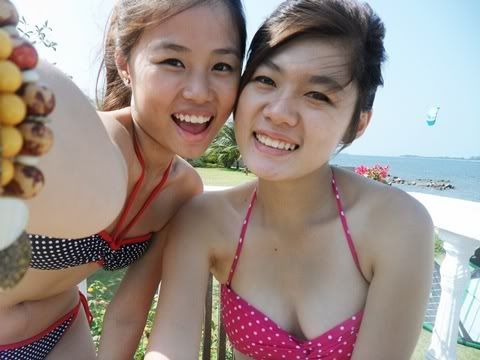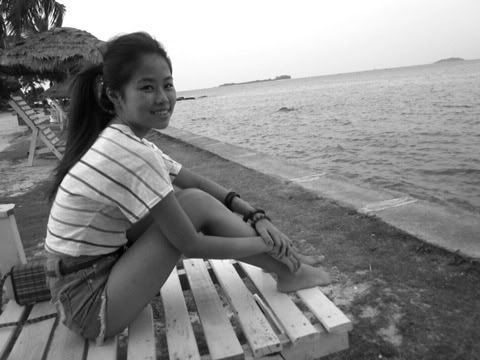 i love this photo >>> i haz skinny legs! hahaha this is one rare photo.
our dinner which was so yummy.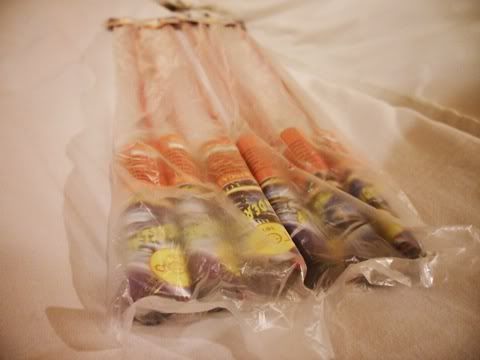 sparkles/mini fireworks that we played
woke up to a clear blue sky, it was unusually sunny and bright,
breakfast by the sea/pool. sea on the left, and pool on the right. wowsome much?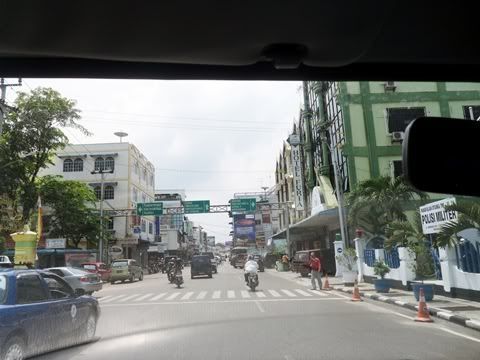 the first mall, but there's nothing much. we got some stuff from their supermarket though.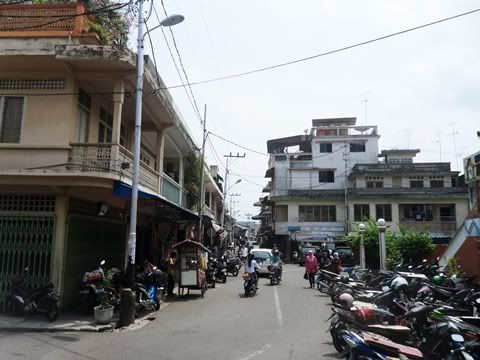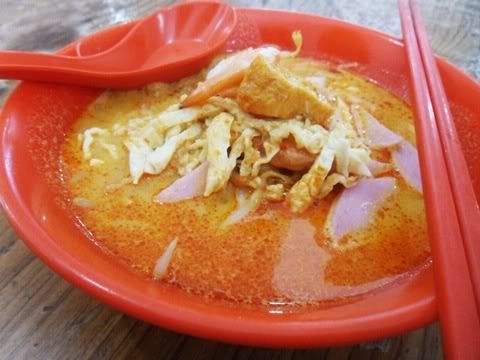 laksa at tanjung pinang, which was less den SGD $1.50! and it was so fucking good, no joke.
finally post these pictures up on my blog, wow our little getaway actually happened more than two months ago, this is how inefficient i am! like i said, it was pretty short, just 2d1n, and we spent most of our time at the resort, just chilling and eating away, but it was a much needed trip before my exams. we stayed at bintan agro resort if you wonder, it's nothing compared to popular resorts like bintan lagoon or nirwana gardens, but i thought it's adequate since it's just a short trip, a really short one. still, i enjoyed myself very much w my ong goodfren just sitting by the pool, snapping away, food and more food
(what's new for us)
, speaking about food - the food served was really good and it was so cheap!! so worth it, i'm so happy haha, enjoying our tehs from the convenience store, playing w the sparkles/mini firework, supper in our bedroom, all those htht! night falls really early though, it was already pitch dark by 7pm, so we had to spend a lot of time in our room instead. instead of playing water sports, we rented a car and headed out to tanjung pinang the next day. oh and we were so close to getting into a car accident! our driver managed to save us from a quick maneuver though.... but i still ended up w a really big, fat and ugly bruise on my leg, which actually did heal itself only after one whole month. we came back to the resort and did henna tattoo too, that thing lasted for a week. it was a good trip w ong goodfren nonetheless, i wantz another trip in the near future!! and perhaps w the all my girls too mwwaaaa

*chants* mr painter lokey where are you????