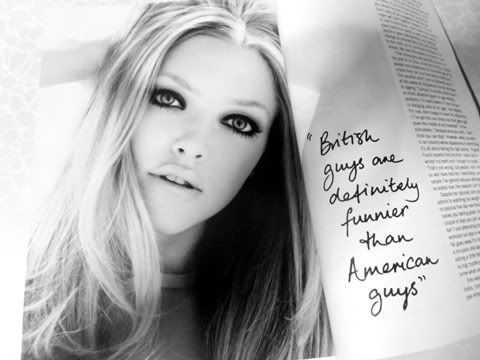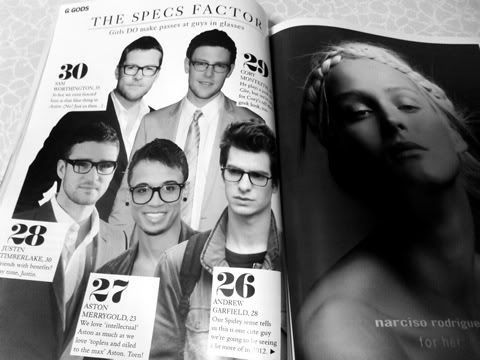 28 and 26 please, anytime.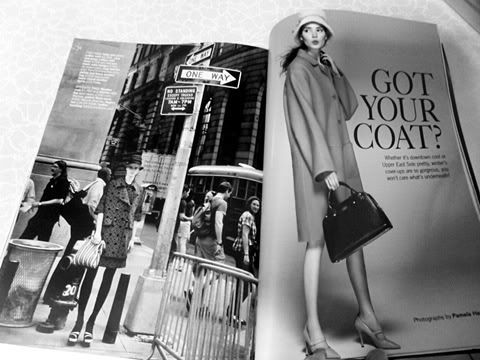 -glamour november 2011
am i the only one who hated the long weekend that just passed? i know i could've made the most out of it and do something more productive -pampering myself, or even better, do some fucking work, but i was so uninspired. first time in my life i felt that 24hours a day's too much. even 12hours was so hard to get by. all i did was eat and sleep, and repeat. i stayed at home mostly, and i rested far too long. right, whatever. just let me ramble on here. before you think that i'm crazy for hating the long weekend, i shall make things clear - reason why i hate the long weekend: i'm away from my boy. he's my
"only"
friend, oh well... i do feel sad for myself haha.
wanted to work to keep my mind off negative thoughts and shit, and possibly stop myself from missing that boy too much, but things happened... even so that i wanted to work, my colleagues and i were all dismissed. sad is life. maybe i should just go have fun
(my definition of fun changed so much ever since i got a bf..... nope not even strip dares anym, everything's just so dull and boring w/o him around haha fuck this),
make lists of happy things, bake some cupcakes, do things i always wanted to do, go to the cd stores and grab some good old record, or plan on our future trips? or i might as well start day dreaming all over again. i'm pretty good at it. i cant wait for him to get back to sg, weekends with the boyfriend are never boring even if there's school.
well fact is, i just want to grab him and kiss him all over, so bad. it's killing me.
i have quite a bit to share: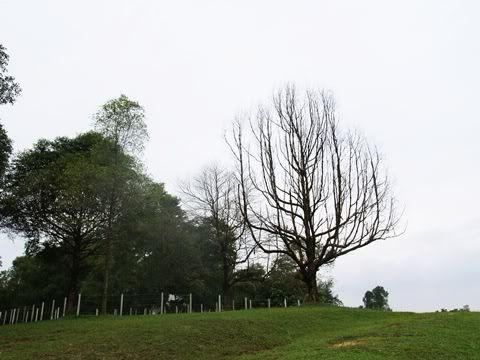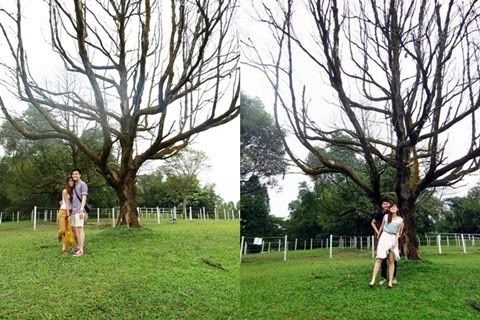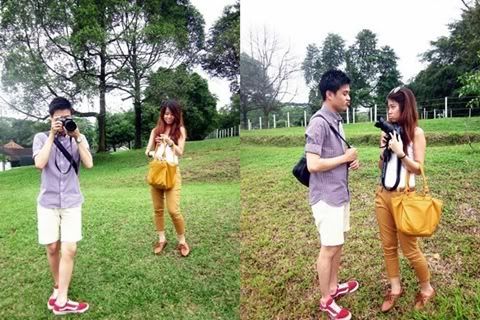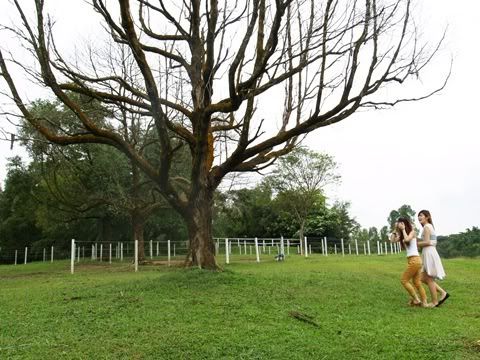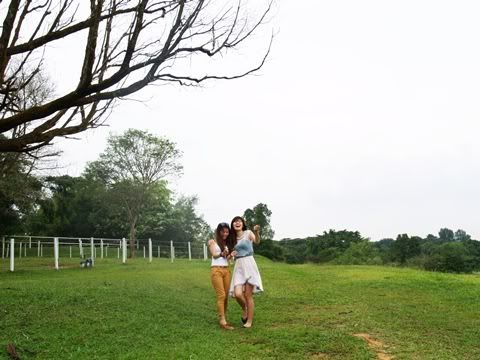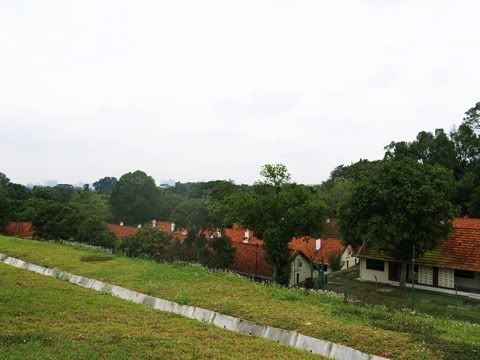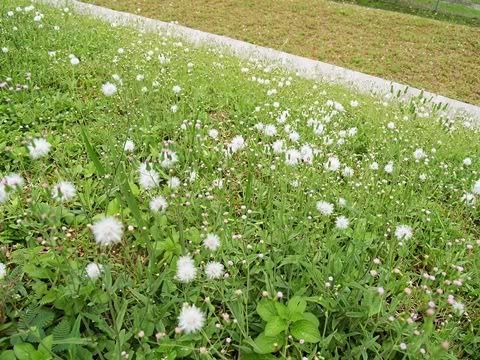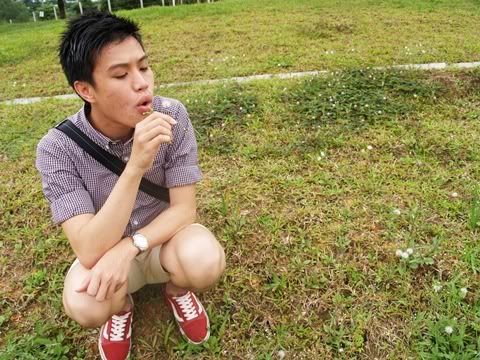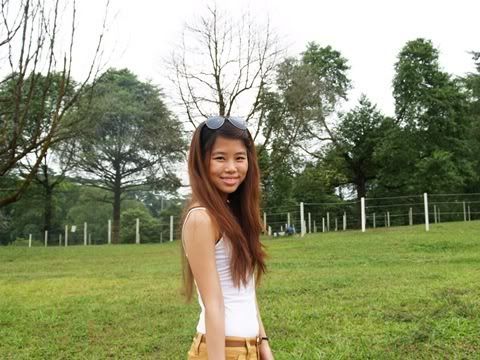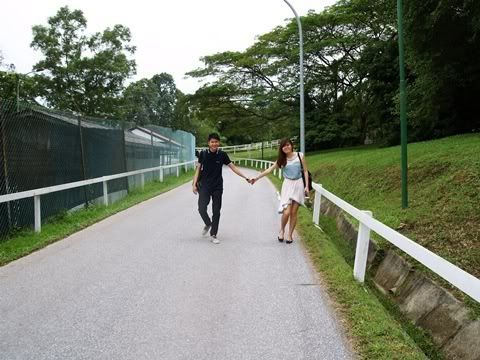 sunday brunch date at riders cafe! two/three weeks ago i think? finally crossed this one off the list. wow it actually means a lot because both goodfren and i agreed way back that we must not visit riders at all
(yes, at all)
w any other people, and that we will have our double date right at riders cafe. i actually went to dig out
this post
, i have evidence. most importantly, cheers to the double date! ♥
(and am constantly feeling happy for all my girls hehe)
the place was bustling, and we did not make any reservations prior to that, hence we waited quite some time before we had a table to ourselves. so it's advisable to actually make a reservation before heading down - i mean you wont want to leave without having a meal at the cafe especially when you actually traveled all the way to the barely accessible place
(yes you NEED a car or you know, you can just cab away)


haha i haz a retarded face, so ignore. but do look at my cute boy, and of course, the sweetz couple right there. awwwww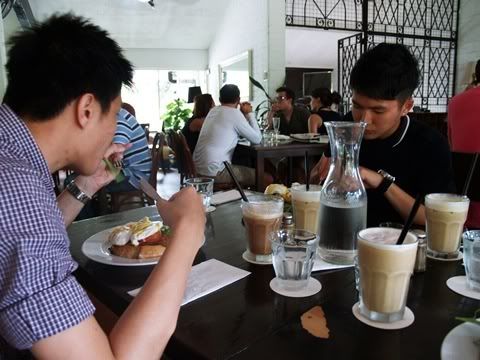 everyone had latte, someone extra ah must drink mocha hahahaa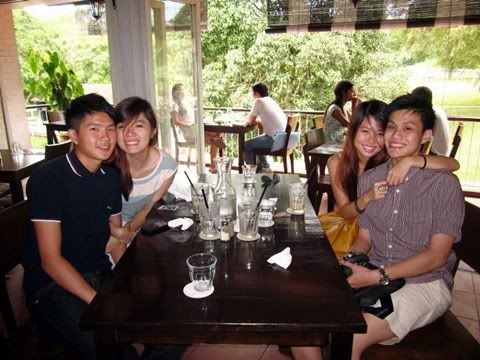 stupid wind
(+we're not ready for the camera)
resulting in the goodfrens' having fucked up fringe hahaha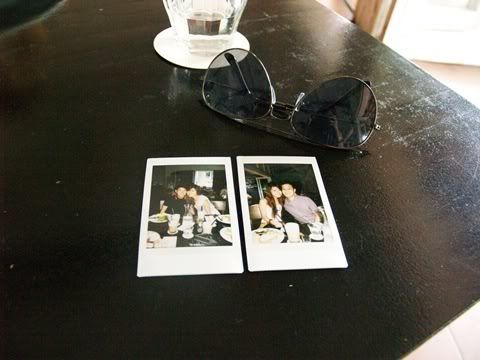 we each ordered a set from the brunch menu! i wouldnt say the food was fantas
(my poached egg yolk wasnt even runny..... meh disappointed)
, but the place was not too bad, ambiance wised. it was a good date my the goodfren couplez nonetheless hehe.
and back in september
(yes i know how long ago alr)
, sean and i moved around quite a bit. uhm i mean we explored quite a bit, especially the east and the north part of sgp. we traveled back and forth, and it actually went on for two consecutive saturdays. i love long bus rides, especially spontaneous ones - we didnt know where we were going, we just hopped on a random bus, drop off at random stops, and hop on another bus - and repeat. so for the first weekend, we had our bus hopping adventure after our lunch at
canopy garden dining restaurant
off bishan park 2
(situated at angmokio)
, ended up returning to mountbatten, kallang, and marine parade for a couple of times, before landing at toa payoh - where we decided to head to the bedok for dinner in the end.
(my love for hawker food...god. char kway teow, fried carrot cake, fried hokkien mee, xiaolongbaos... four portion of food just for the two of us.)
i love foodhunting, and checking out new places. been wanting to head down to
canopy
for quite sometime, i bookmarked it's url since i first discover it during march last year. i especially liked the fact that it is located among lush greenery.
(well at least you dont always have to travel to botanical gardens/dempsey....)
there's another resto directly opposite - greenroom cafe. they serves mostly organic and vegetarian dishes though.

took this after the rain....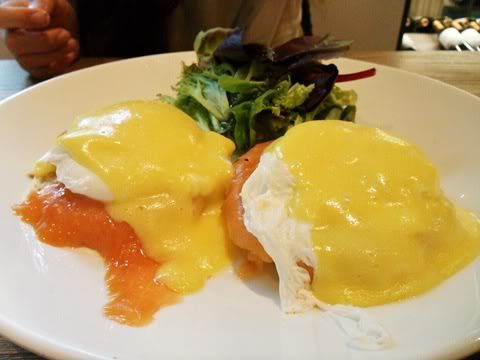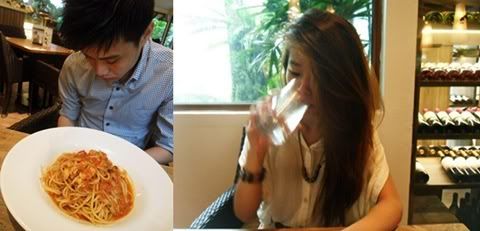 we were stucked in the rain, in fact we stood outside aramsa spa for more than half an hour before we actually went in, borrowed an umbrella from them so that we could head to the resto. wanted to dine in the charming outdoor garden though, we had no choice but to have our food indoor. i chose eggs royale instead of the usual eggs benedict i would order when i pick from any brunch set, while sean picked some lobsty pasta. the eggs were poached beautifully, those yellow sunny goodness oozed out at the poke of my fork. i love runny yolks so bad. we also ordered milkshakes that cost us more than $10 each, the drinks did not do the job for either of us though.
bus hopping adventure began and we only dropped off at tpy in the evening, we were just navigating around aimlessly. made our way to tpy town park just opposite hdb hub, we were here once for a photoshoot. there's always something about parks which calms the soul, the rays of sunlight brightened up the whole place too, so refreshing to watch...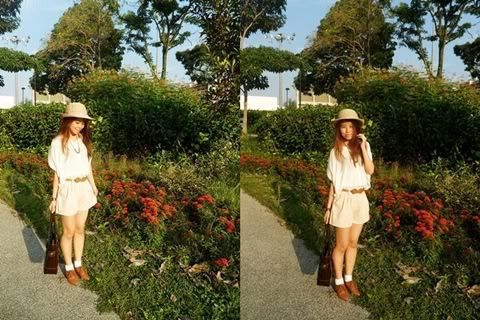 outfit shot... the sun was so bright.
top: ohsofickle, bottom: bugis, necklace: f21, shoes: fep, bag: coach, hat: daiso (yes $2 only?!)
we actually came back the very next day for dinner w sean's family at the oasis restaurant (see that white building over there?)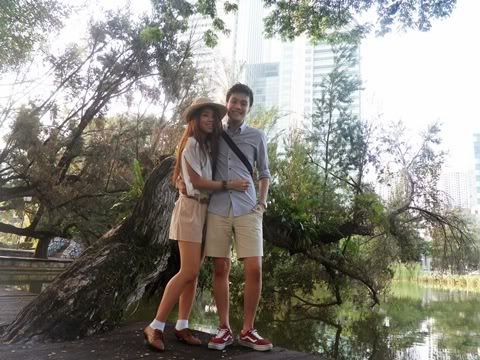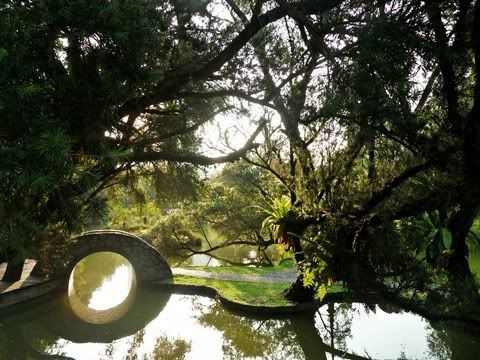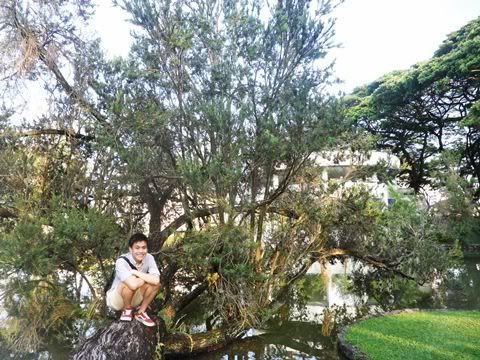 haha my jungle boy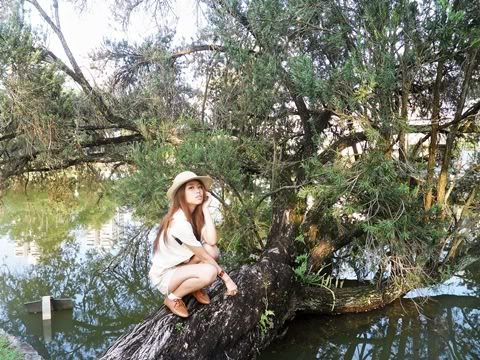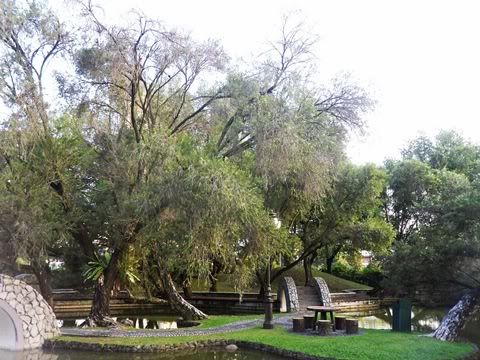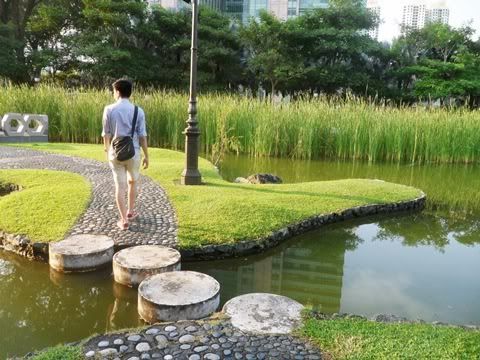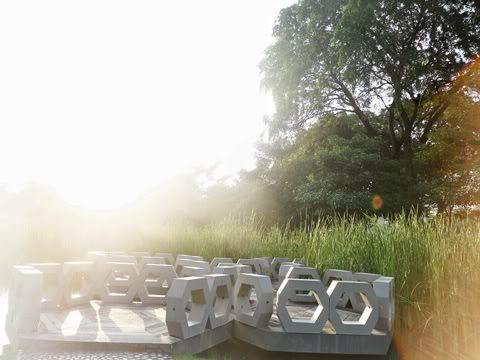 didnt have to edit at all, love this one!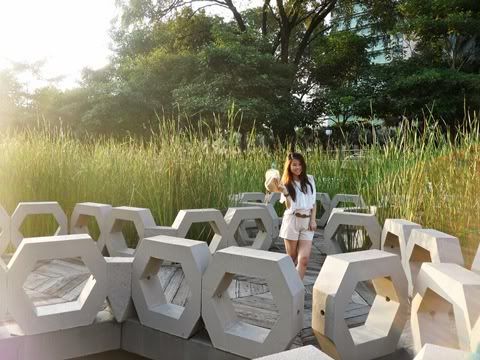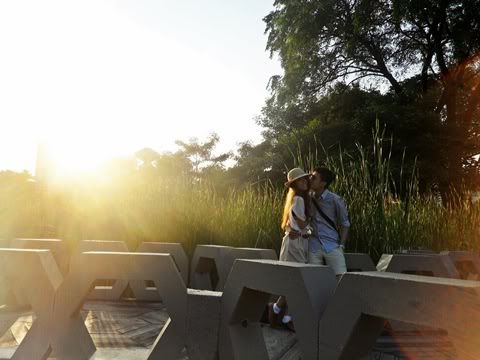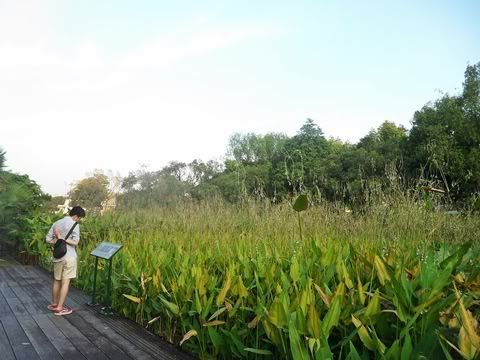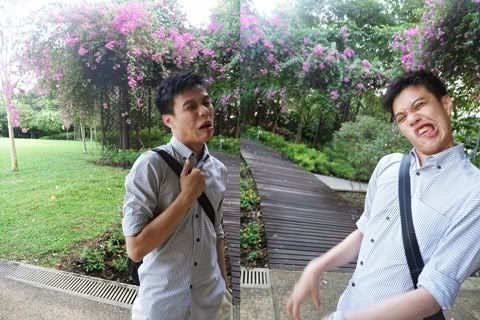 hehe my mr stroke face.
also,
here
's a link to
adele's someone like you cover
i did the other day, i was bored.
okay, that's enough i suppose. shall prepare for school soon.
x