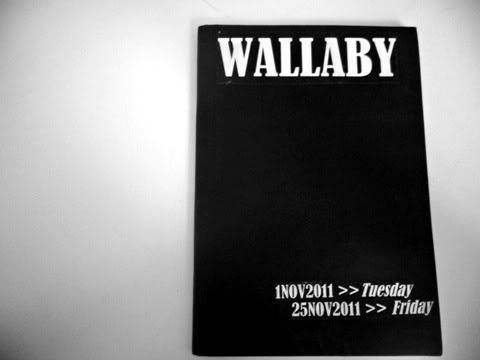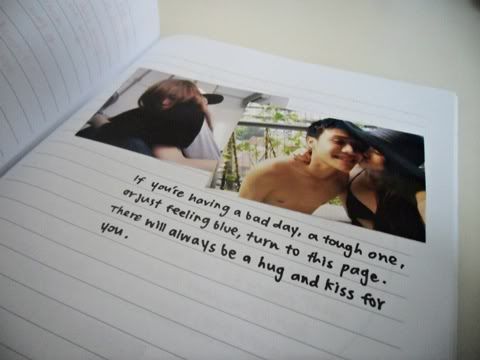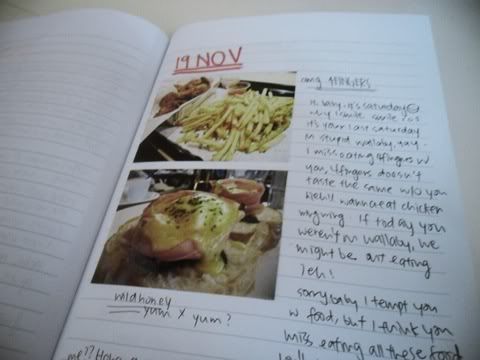 need to tempt him w food, so he will hurry back to me LOL we are the greedy couplez AND my handwriting changes quite a bit, so.......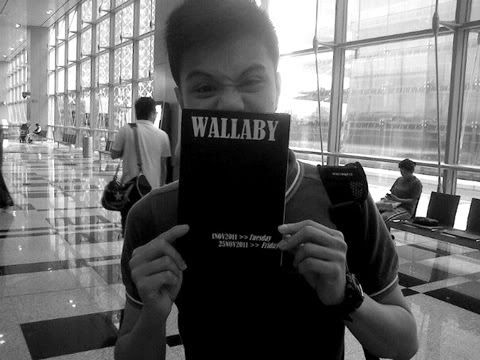 so sean flew to aussie few days ago for his army exercise again. this is his last army trip, and he should not be that busy anymore when he get back. stayed over the previous night before he flew, in fact, i got to spend the whole of last week w him, no less than a day - so thankful for that. i miss that boy so much. he called back last night for a good forty minutes, well but i dont think it's impossible for him to call back everyday like how he did during his trip to taiwan. broke down last night on the phone - had a pretty bad day in school due to that internship notice, i mean it's really nothing much but i was so affected because i had my hopes up so high. who would've known my gpa was just less than 0.05 off the cut-off mark from six months internship? mayb i'm just dumb or what, i couldnt hold back my tears anymore when i hear sean's voice. but he always have his ways to make me feel right, somehow. always.
i made him a little something to bring over - he can only read a page a day unless stated. a few pages where he could flip to whenever he feels like too... i hope he'll be able to read them all. dear boy made me videos to watch too, same rules apply
(only a video a day)
this time round he signed off w
"see you tomorrow - same time, same channel, channel laptop"
instead of seantv from the previous army exercise. my very own entertainer hehe, cant wait for his bonus video but im only allowed to view it after 12nov. i'm thinking he might be singing me a song
(i have been bugging him for one so long and i told him if he dont sing me a song someday idk when, im not gonna marry him lol)
or maybe he does that wiggle wiggle shit from lmfao's sexy and i know it hahahahaha, god.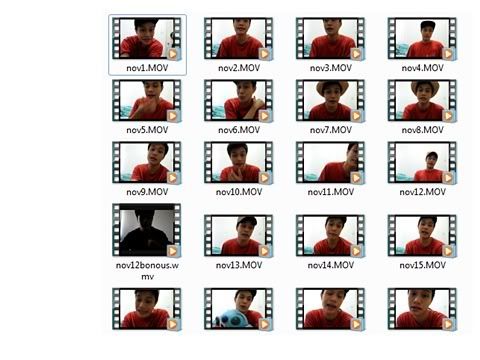 hahaha so cutez.
pretty much inactive for the past few days, because i sent my lappy for repair yet again, this time round i had problems w my trackpad. hmm even though i have a bb and itouch w me, i still feel handicapped w/o my lappy. thank god i got it back within days. it rained for about two weeks straight here, i wonder how is bangkok doing. fyi if you guys wondered, sean and i got our flight tix before the flood and it cost us about $450 each
(flight and hotel)
. now, the tix are as cheap as $120
(flight, hotel, hotel transfers and meals included)
..... we paid almost four times more for our trip
(to think that we actually booked much earlier because we're afraid the tix might be more ex when nearing our travel dates haha)
but still, i hope our trip will happen eventually. i cant wait!! exactly three more weeks.
some picas from the previous week,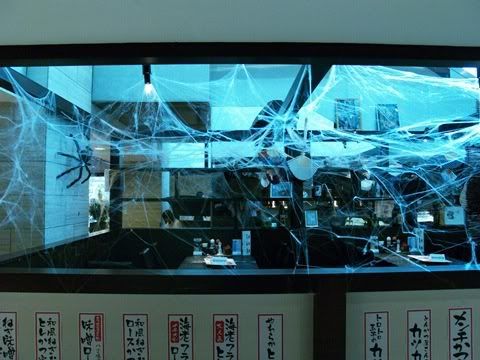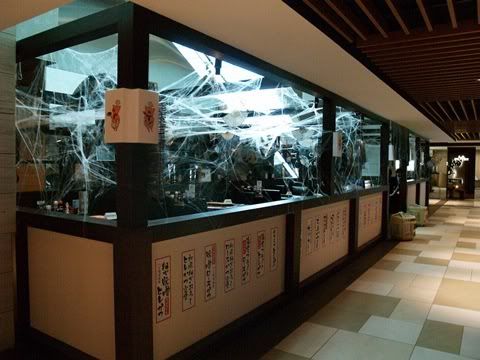 ma maison's @ mandarin gallery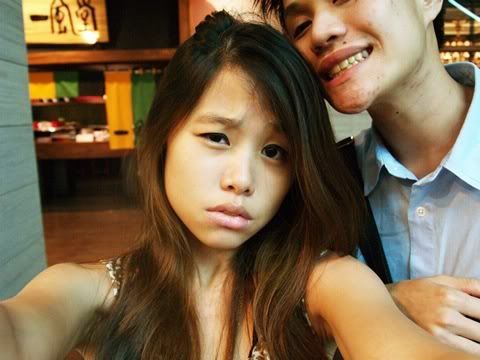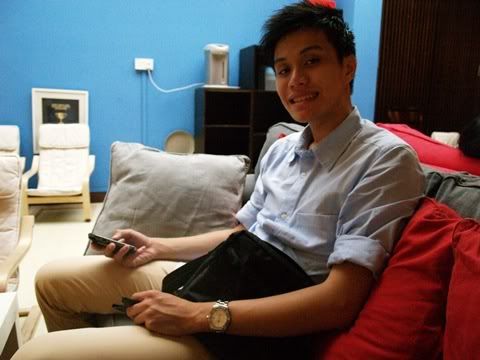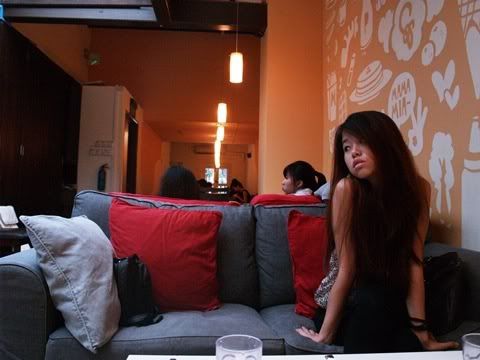 simple pasta lunch w the boy, it was a late lunch btw. even so, we decided to drop by strictly pancakes for early dinner - just because he had cravings for pancakes and wanted some before he leaves singapore. so there you go, strictly pancakes for the 64526th time. have to order garlic prawnz pancakes every single time i visit! tried their version of eggs benedict for the first time too, i dont really like the thick floury pancake tgt w it
(it's too thick for my liking)
, but still, garlic prawnz made my day.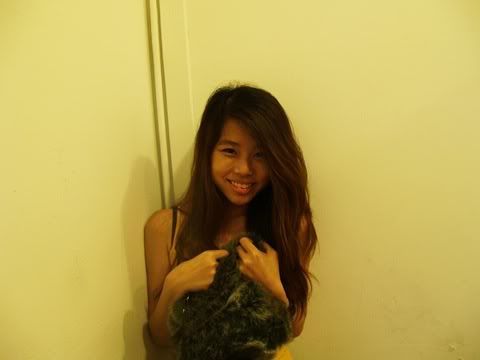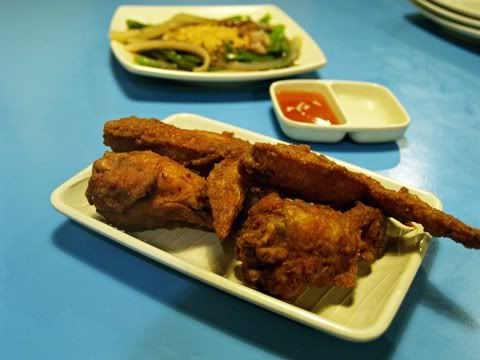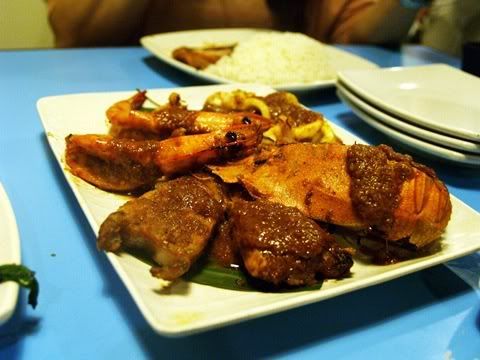 gurney drive @ suntec for dinner, they serves mostly penang/malaysian food.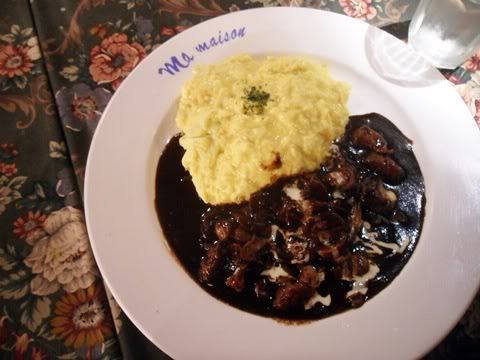 ma maison's @ millenia walk
third visit. this time, we ordered the escargots. i had two of those.... had a little difficulty trying to pry those little creature out of their shell. i love the herb butter that comes w the escargot, pretty good actually. i personally ordered the neapolitan pasta, the portion was so huge.... and it wasnt impressive at all. love the beef though, the one tgt w the egg in my picture above. i dont rmb what they call it, but that was good.
got cupcakes from twelvecupcakes back home again, bumped into vivien at work that day too. there wasnt any red velvet anymore though
(i love those)
, ended up w the rainbow vanilla one, YUMYUM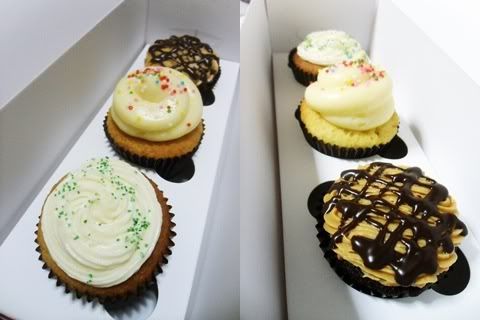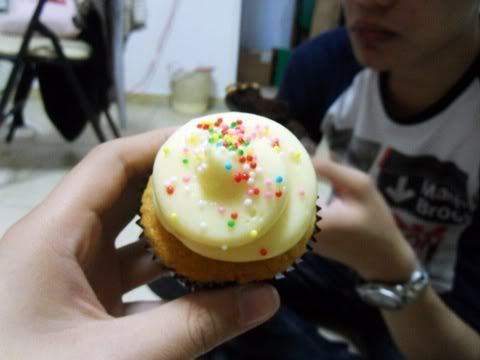 and how i wish the sun will come out for a couple of days..