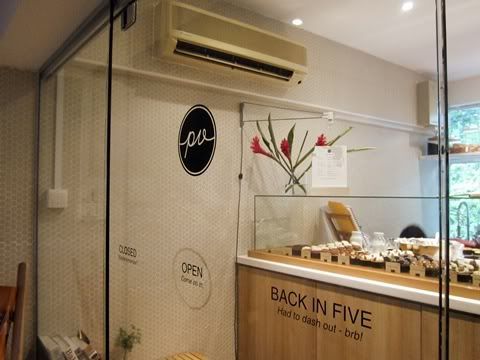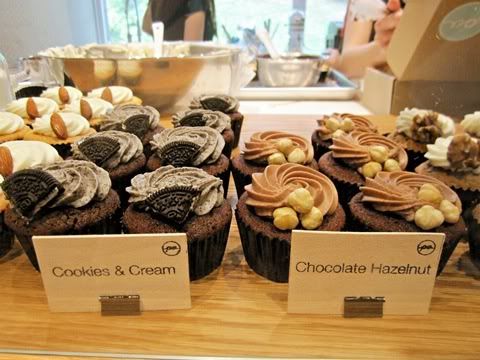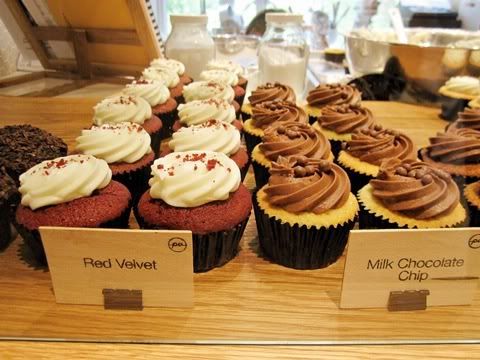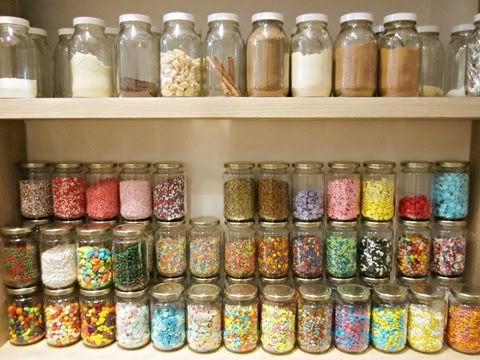 neat.
made a trip down to
plain vanilla bakery
last friday! i'm pretty determined to find the best cupcake in singapore hahaha, especially since so many cupcakes shop has sprung up here and there. that's one of my goals
(i'm serious lol)
. okay or find my favorite one at least..... i should make an effort in trying as many different cupcakes places as possible. so i was quite determined to head down after reading all the positive reviews! apparently, sean found out about the bakery even before me... well, good effort! we had a little difficulty locating the shop, so if you're thinking about heading down, remember it's tucked away on the second level.

i picked up a red velvet cupcake as usual, while sean went for the milk chocolate banana. red velvet seemed like a safe choice for me, and also i've made a mission to try red velvet cakes/cupcakes whenever possible. there isnt any seats available, so we had to move to somewhere else instead - decided to have our lunch at 211 roof terrace cafe.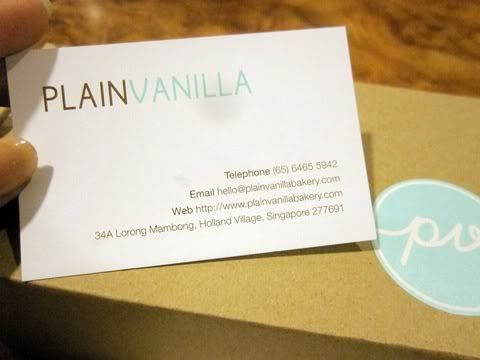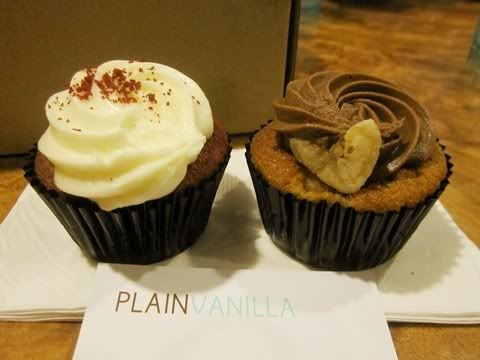 the cupcakes were moist, and the frosting was nice and light - they werent too sweet
(which is good, so you can keep eating them!)
it's really amazing how these little sugary treats makes me/one so happy.
Plain Vanilla Bakery
34A Lorong Mambong, Holland Village
Singapore 277691
tel: (65) 64655942
211 roof terrace cafe,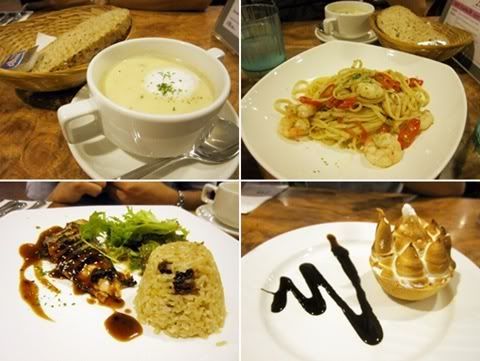 grew up in the west, and of cos, i've been to holland v for countless times. in fact, very often! however, dining at 211 was my first. we took advantage of the lunch time set menu, and there we had the soup of the day, a main course, as well as a lemon meringue tart. the food wasnt fantastic, and in fact very disappointing, portion wised.........
palais renaissance,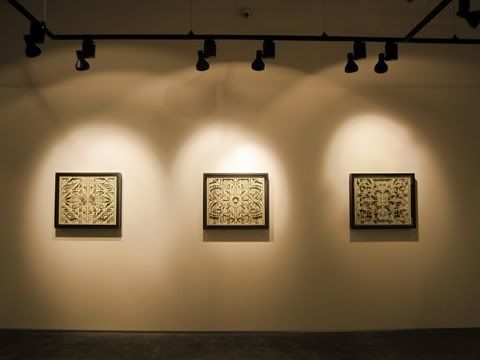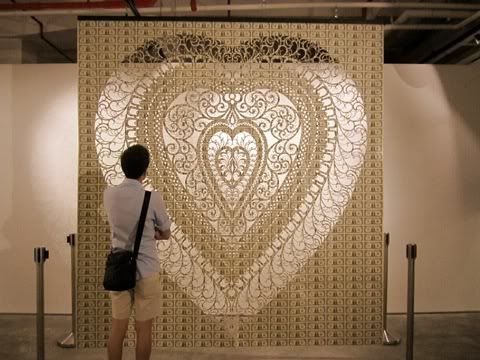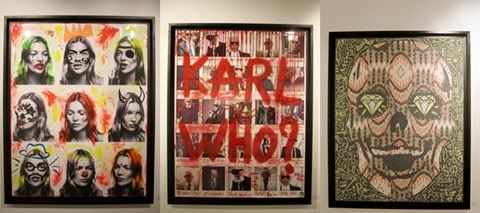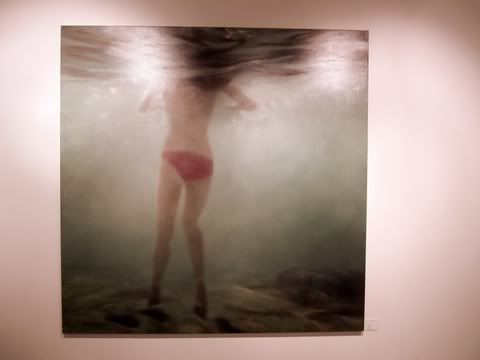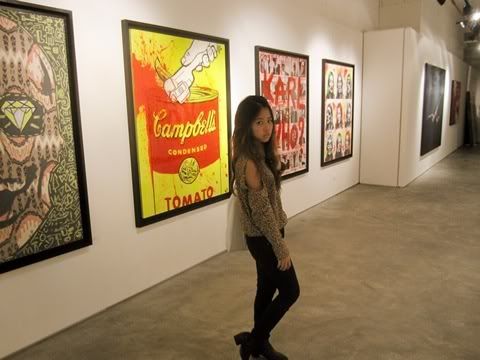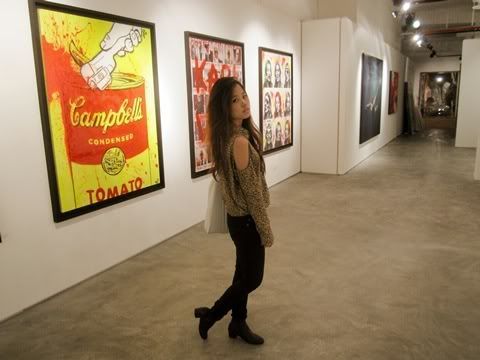 decided to head down to town at late noon, sigh, we are boring people we dont know where else to and we always ended up in town!! thank god we decided to drop off earlier, and went to palais renaissance
(i wanted to check out ps cafe).
there's a galleria showing lots of art work and painting. spent quite some time there before moving on for our usual snacks
(tori-q and bbt fix)
and window shopping.
made our way to zenso
(sunshine plaza)
for a simple dinner. so after last friday, i've officially tried three out of four/five thai restaurants along that stretch of sunshine plaza. next time, i'm gonna try the last one and also hook up w custard pau from victor's kitchen :)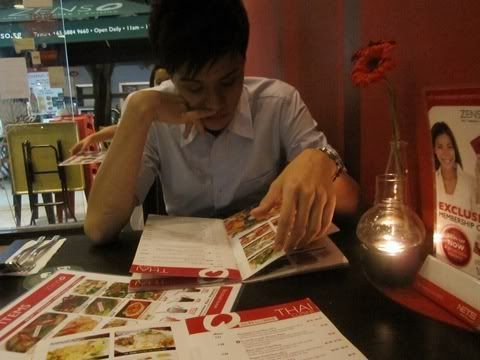 heh x2

xxxxxxxxxx
& before i go, happy chinese new year my dear friends!! steamboat w the extended family tmr, and possibly, some bonding w my cousin who just flew back from the uk. i'm looking forward to playing mahjong though.... huat ah! ;)