last christmas
(i know this post came so x3 late),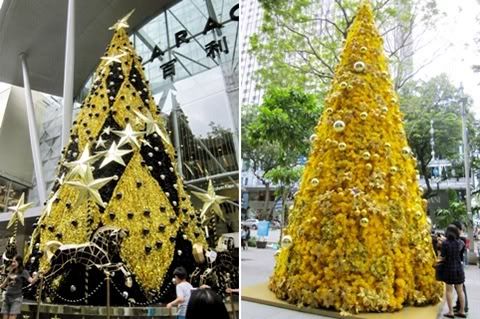 my two favorites this year
(ok apparently i meant 2011)
:
paragon's
and
knightbridge's
.
i still remember clearly five years ago, a boy made a promise that he'll go around sg, and take photos of all the christmas trees w me. haha and right till now, i'm still pretty ambitious even though my plan fails every christmas since then. only managed to head down to town the years that followed.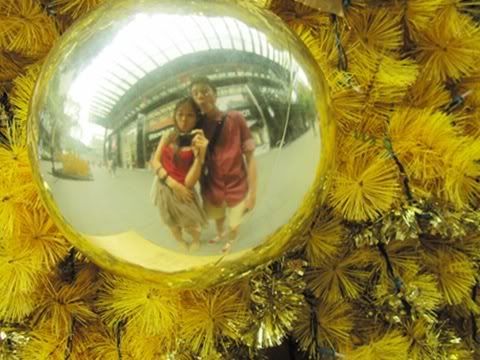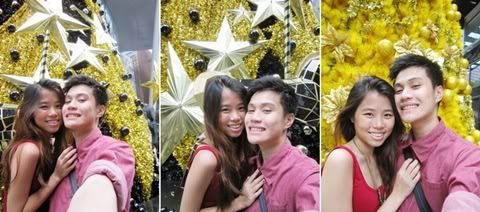 and there you go, second christmas w my favoritest.
buffet dinner on chirstmas eve w sean's family at cafe vanda
(paramount hotel)
, and a little gift exchange back at home. the spread was pretty good:
turkey, ham, gratin, brocolli, steak, logcakes, butter and choc cookies, salmon, cream puff etc...
just some of my fave food listed. sean and i had six rounds worth of food apparently hehe. got to choose what i want from sean, and vice versa. i got him a ben sherman top - i was in vietnam that week and couldnt head down to collect from the store w him, how funny he had to ask for a gift box
(for a gift for himself lol)
, the salesperson must be thinking,
"this guy damn loner can"
hahaha. felt so loved giving and receiving presents at the same time, i love christmas!!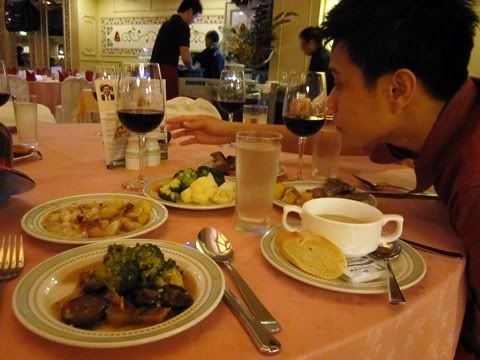 back at home,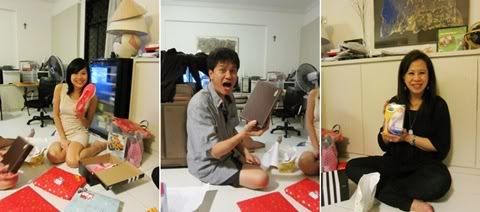 yay everyone's so happy receiving their presents haha x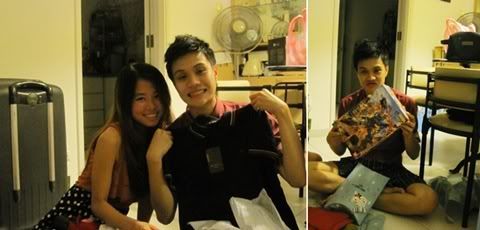 my happy boy w his presents!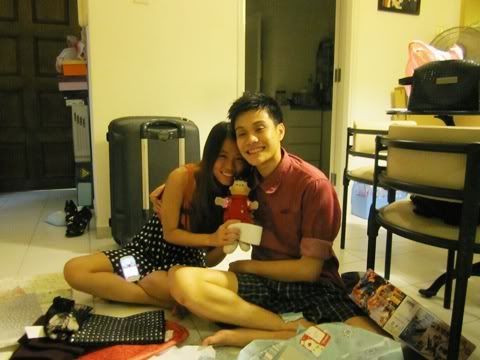 sean's mom insisted that we have a family portrait together.... lol. if you look closely, lucy's wearing a santarina outfit haha too cute please
bbq at sean's w the girls and our +1s!!! our second christmas gift exchange and counting,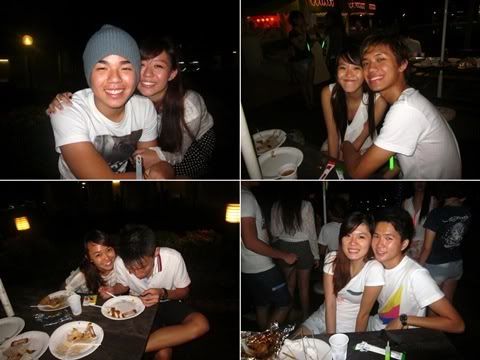 lovelovelovelove
x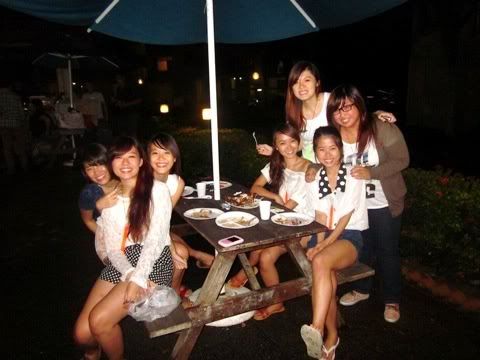 made a collage of the gift exchange! we did it the angel-mortal way - my angel's my gaggy gag and my mortal's mins!! hehe i actually prefer it this way especially when we kinda have an idea what each other likes, rather than buying a unisex gift and all
(which i always end up buying girly stuff haha, so much for 'unisex')
oh we had a dress code that night, we were all s'pposed to wear white,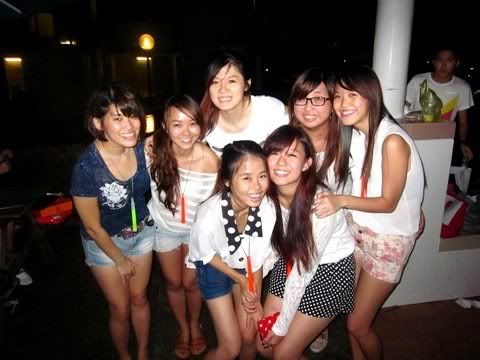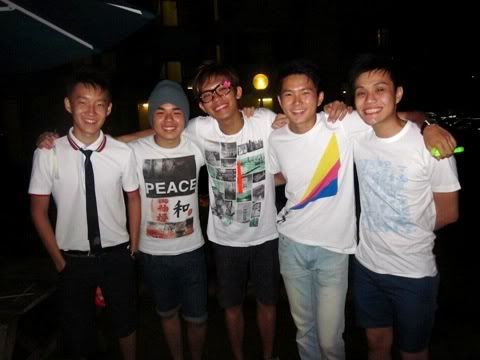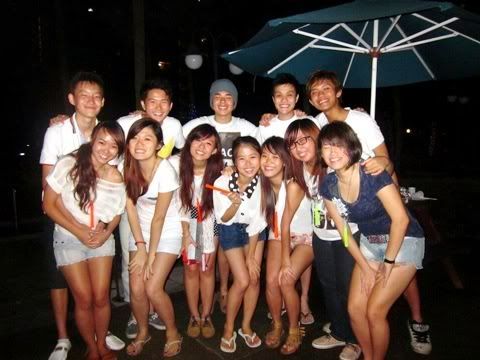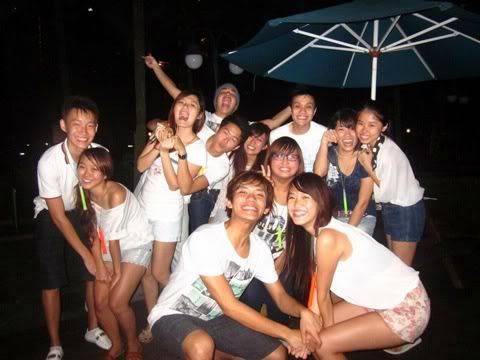 & our usual timershots, hahaha. we're really too good at it alr, moving and switching positions way too fast hahaha,
#likeapro
.
last christmas gift exchange for 2011,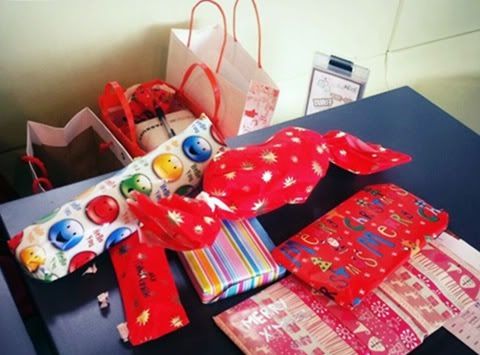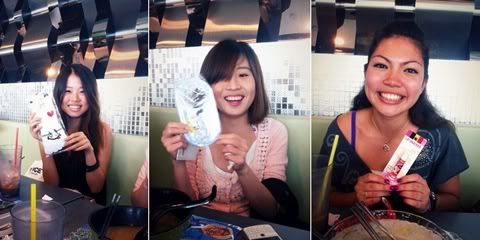 bad hair day though urgh.

met up w jiahui, jacq, chinyi, tian and manuela for lunch! i joined them in annual gift exchange this time round. it was new year's eve that day by the way. sean and i decided to go on a little date after lunch w them, before heading back for new year eve's dinner.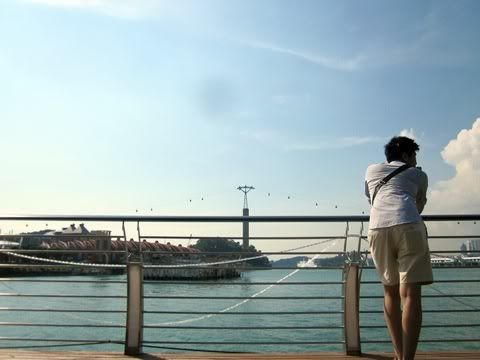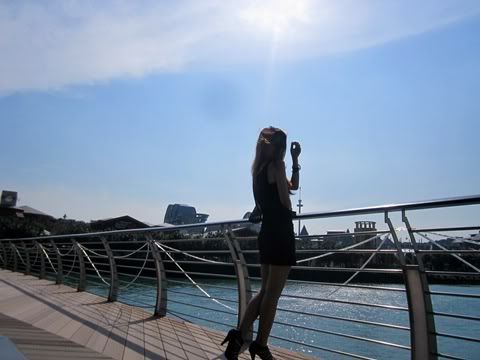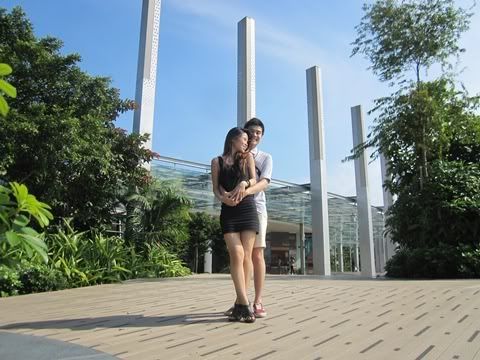 finally some decent picas w the boy after......more than month!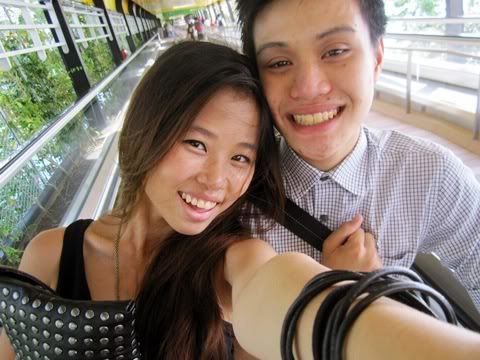 this year, sean's mom suggested having a simple meal at home instead of the usual eating-out at a restaurant etc, since they eat out pretty often. and i agree it's more special like that. so i offered to make something for everyone -
eggs en cocotte w bacon
. it was my first try and im really satisfied w how it turned out! excited for the next round, i'm gonna throw in more things to bake my egg w.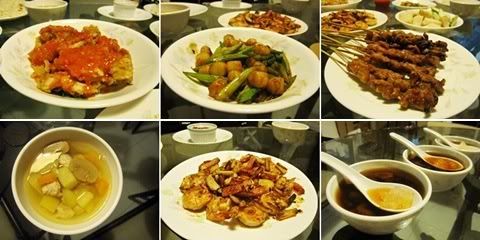 thai sauce chicken and satay from rsyc, and sean's mom whipped the rest.

our humble spread of food, and my eggs en cocotte!
thinking of posting the recipe to it in a separate post. haha i've been cooking a lot lately, and i have no complaints at all. in fact, to bake/cook and try out new recipes's one of my many new years' resolutions..
went over to jacq's house after dinner for countdown! spent the night playing cards and mahjong w the group, while tian and yt made pancakes for us.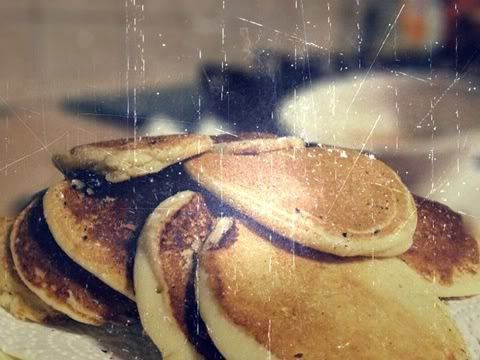 that's my first meal of 2012 for you x
i guess my 2011 wasnt that bad afterall. cant believe how fast 2011 went though, felt like i was just doing that
twenty ten sum up post
few months ago. maybe that could be because i dont post that often that i used to anymore? i really wish to blog more this year though, and to jot down all the happy moments in my life. doesnt really make sense now if i were to sum up what happened in 2011
(it's a week into 2012 already)
, i really should've been more diligent in blogging haha.
new life goals this year definitely. and i'm ready to work towards my target, so bring it on
ohohoh
!
ending my post w my favorite from our studio photoshoot way back last september,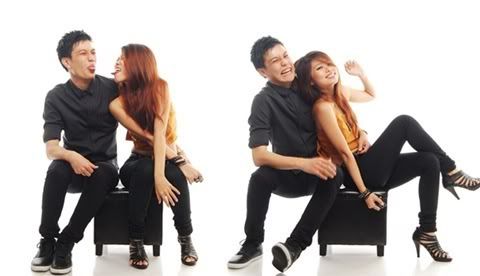 thanks for a love like this bab. you were the best part of 2011, and something tells me you'll be the same for this year. i know we'll have a wonderful 2012 together
x