in pictorial form,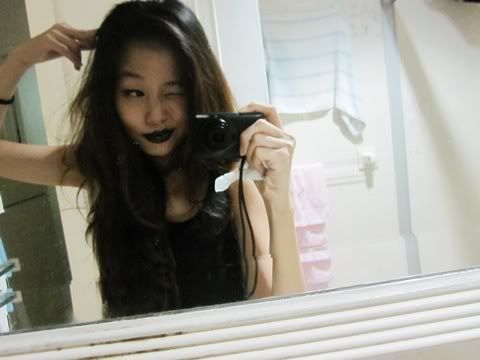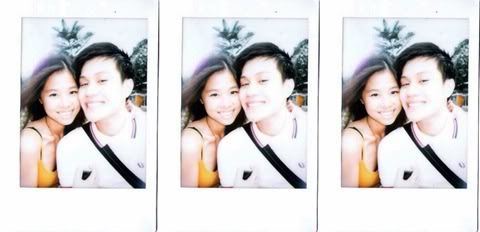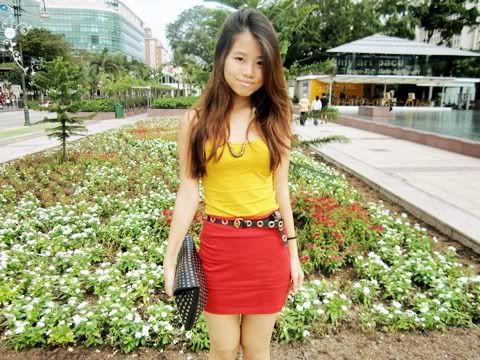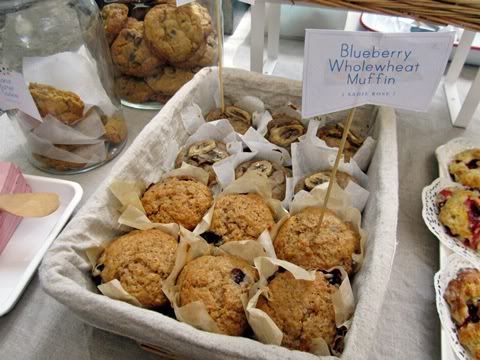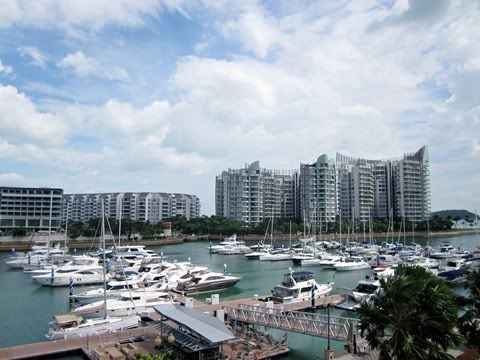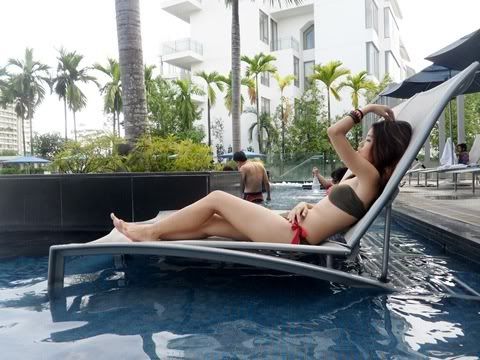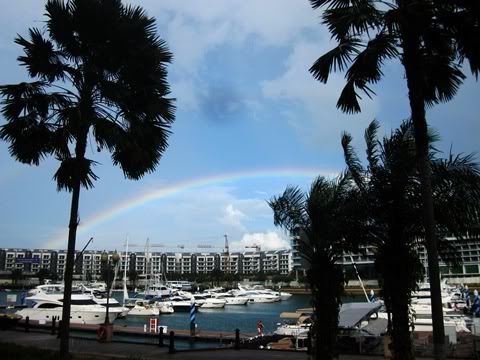 i cant believe how quickly time flies by, it's almost two weeks into the new year. even though school has officially resumed: projects submissions, deadlines and assessments drawing near, i'm still in this burnt-out, post holiday mind. so i can see why it's taking me a little more time to get into the swing of things.

the first week of the new year always feels special, well for me at least, since i'm a sucker for fresh starts. i took advantage of the beautiful weekend - dragged sean down to farmer's market early in the morning, one°15 for sean's mom's birthday celebration in the afternoon/evening, and wavehouse's anniversary party at night - had to maximize my weekend i guess, since all these "free time" would disappear soon as we go further into the semester...... you hear that, four more weeks before our study break and i'm officially done w year two.
i cant wait to graduate.

the loewen garden farmers' market,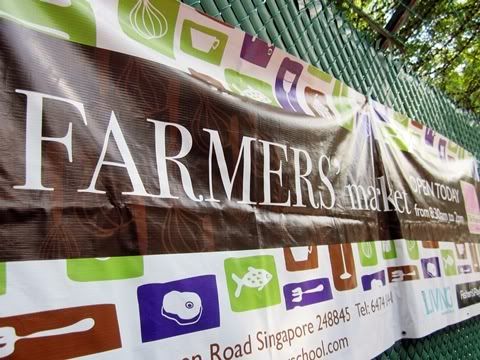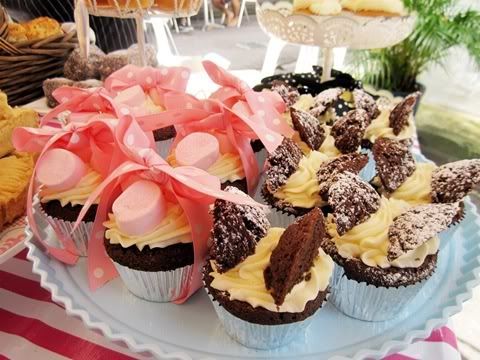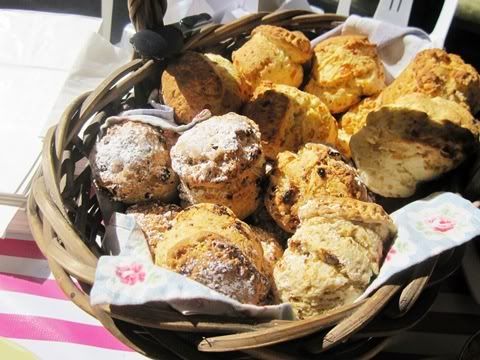 i wouldnt have expected a farmers' market in singapore if i did not stumble upon it online - apparently there are a few in singapore, but it doesnt happen every weekend. so i told myself i had to make a trip down and experience one myself on one of the saturdays when it's open. like i said, it was a beautiful weekend - farmers' market was open, and it was a nice and sunny day - i couldnt convince myself to stay in. so sean had to suffer w me lol, forced him to get out off his lala land and head down to loewens garden w me.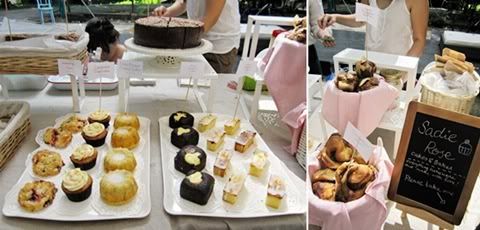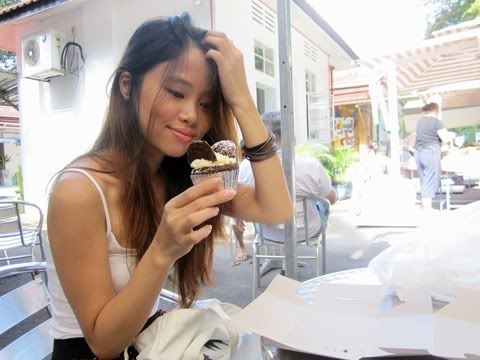 there were various stalls selling breads, cheese, homemade baked goods, wine, organic fruits and vegetables, and gourmet meat. bought a chocolate cupcake
($4)
and a cheese scone
($4.50) from the pantry cooking school
as well as the elderflower poppy cake
($3.50) from sadie rose
for breakfast. the area's pretty small though, so it's better not to have too high expectations
(i was expecting something huge.... haha)
- but it's a good experience i guess. am in love w the laid-back and kind folk setting, definitely a gem and sweet recreation of escaping city life.
went back to back up a little before heading down to one°15 to celebrate sean's mom's birthday,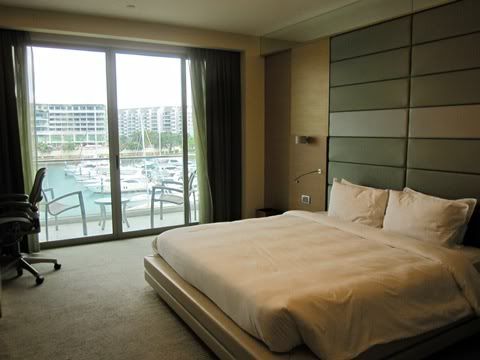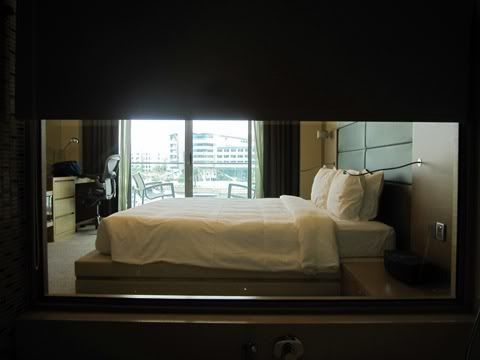 from the bathroom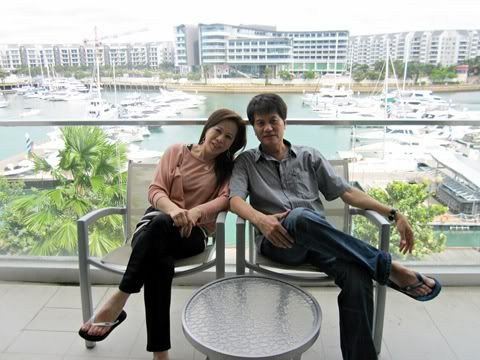 it's my first time in sentosa cove actually, ikr what a county bumpkin i am... but it was good, there's always a start to everything i believe. thanks to sean's mom, i got the privilege to check out this yacht club off sentosa cove.

we went ahead to check out the infinity pool, before having dinner at imperial treasure.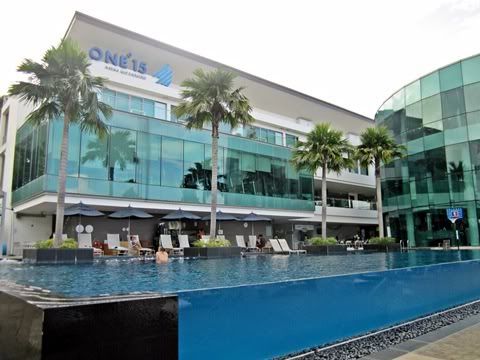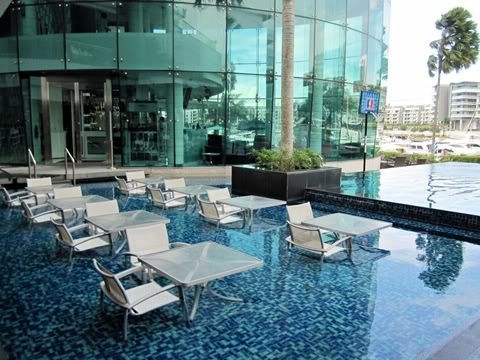 apparently, you could dine while in the pool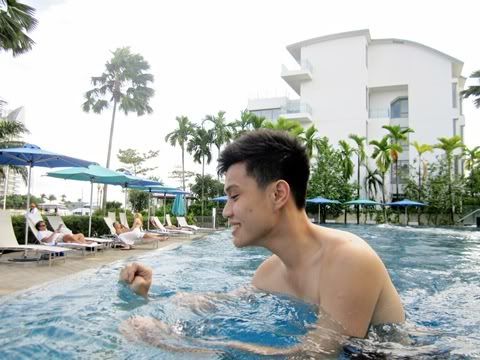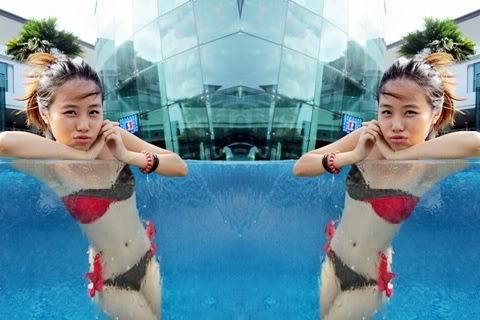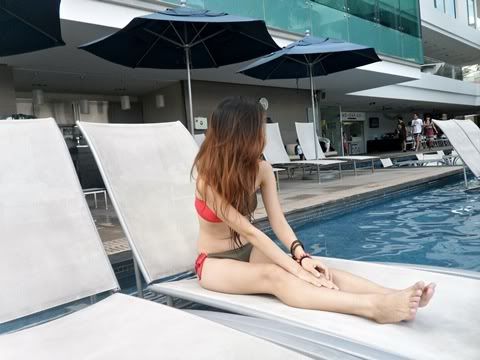 we spent the rest of the afternoon sitting by the pool, admiring the view overlooking marina, looking at caucasian kids learning how to swim, talking about anything and everything while doing some sort of people-watching.... apparently i got a little burnt (which i have no idea how because the sun wasnt that bright in the afternoon) lol. still, i loved every single bit of it...

we got out the pool and spotted a rainbow, i mean it's no biggie but we dont get this often? the last time i spotted one was maybe more than a year ago if i'm not wrong. well, actually i'm not too sure.. but i do get excited everytime i spot one.

and back to the room. view from the balcony was even more stunning in the evening, i managed to capture a shot,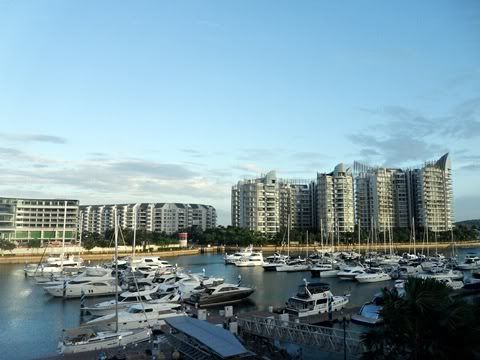 sweet.
we ended the night at wavehouse, and nope, i did not head down for the flowrider.. went to look for jiahui and louis! check out their event page -
ShowAvenue.
apparently, i managed to find a photo of us from stomp. i look horrible though.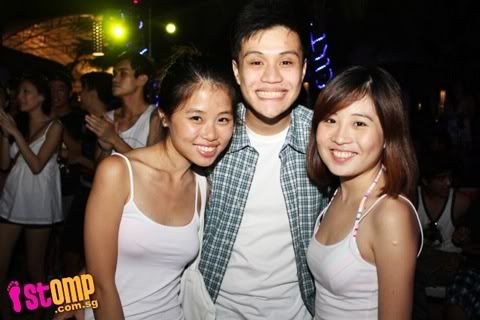 and even earlier on, right at the start of week one, i attended jon's and eileen's 21st birthday party! it's been five years since we graduated from secondary school, gosh. and now we're all turning twenty one already.....
eileen's twentyfirst,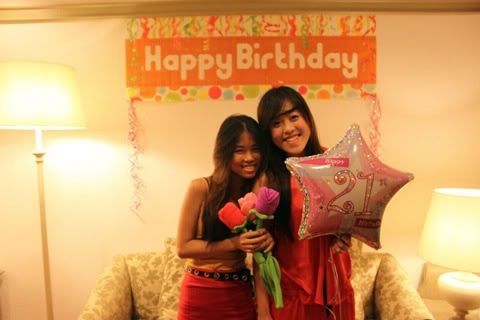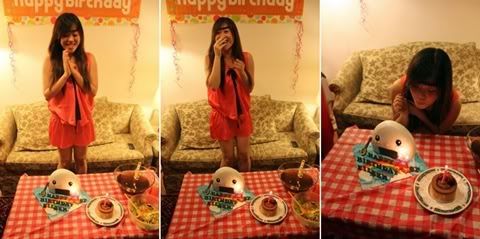 super cute cake!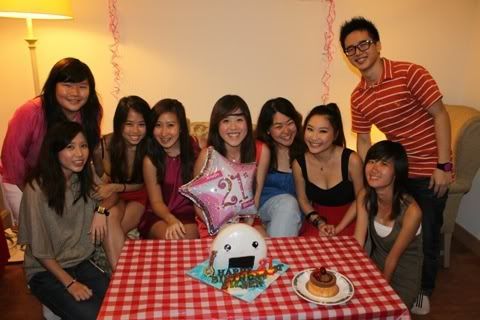 and a group photo w the girls and sunny for keepsake.

i've yet to post pictures of my trip to vietnam (though i have it on my fb alr), i still like the idea of keeping a 'photo diary' and jot down little details here and there. i cant wait for my next trip, i dont know when will it happen though, but i'm positive it'll happen before mid year. uhhh... hopefully! but now, i just want to save up, as much as i can. $.$ i have a goal yo. cny's in a week, am not particularly looking forward to it, but as usual, those cny goodies never fail to make me happy. and high.

snooze!