caught
chronicle
last weekend, i really liked the movie. matt was cute, love how he gradually changed throughout the movie yet still remained as who he is from the start. i dont even know what i'm talking about lol. andrew's cute too, too precious. hate the fact that steve died. really liked how they felt and behaved like how real teenagers would. also, i have a thing for superheroes/superpowers films, and especially if the cast consists of some fine men.... LOL
(ok yes i'm referring to my all time fave cap america now, so......)
didnt get to see any previews for chronicle at the cinema actually, but caught it on youtube since i followed quite a lot of movie trailers's channels, and i knew i had to watch this one. maybe we should all try to move shit with our mind. that would be so fun.
real stupid, but why cant i fly?!!
anw just some photos and recipes to share from my little cooking trails back in december last year. i'm always behind time, but i guess everyone's pretty used to it. haha if not, you should start getting use to it alr.
had a gathering at sean's last christmas and i wanted to bake some sweet treats for our guests (my fave girls and their +1s). decided on chocolate chip cookies since they're easy, and who doesnt love chocolate chip cookies??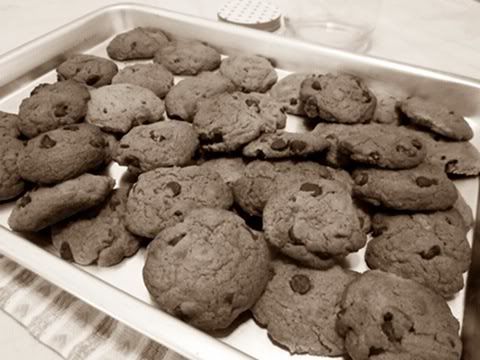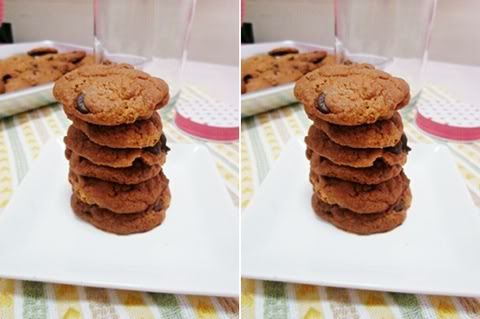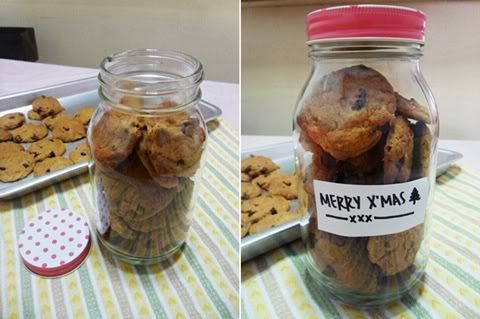 apparently our eighteenth monthsary falls on a weekday, and sean doesnt have to be in camp. what are the chances? well, so i went over to his place and made him some breakfast,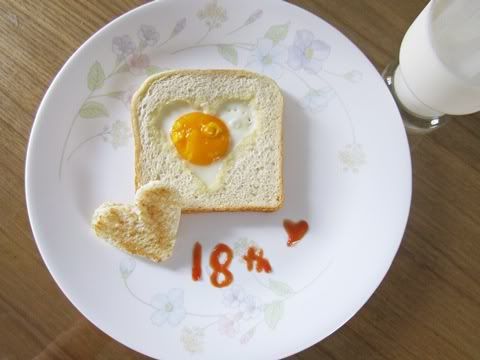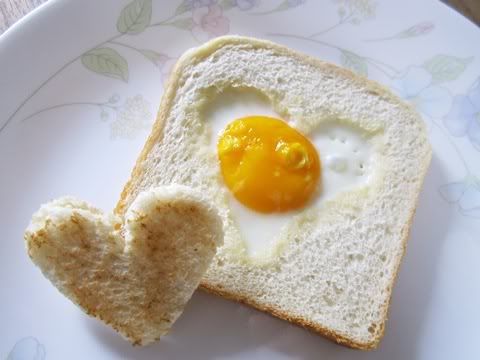 this one's really easy. all you need is just a slice of bread, an egg and some butter. works better w a thick toast though. i wanted to try this for so long (since it's similar to my fave bread from breadtalk. but of course breadtalk's 123times tastier w ham and cheese).
all i did was cut out a heart shape out of a piece of bread using a knife, melt the butter in a skillet over medium heat, fry the bread lightly, crack the egg and wait for it to solidify. you can use a cookie cutter to cut a shape out, but it's fine too. and you serve!


so right after some light breakfast, we made a trip to the grocery store. prior to that, we actually borrowed a cookbook from the library because i wanted to be 'spontaneous' lol. told him to turn to page 18 and we'll just cook whatever that's shown. too bad, im not that spontaneous enough, still, we decided to cook something from the book, and yes we're supposed to follow it entirely! it's kinda fun actually. so here's what we came out w,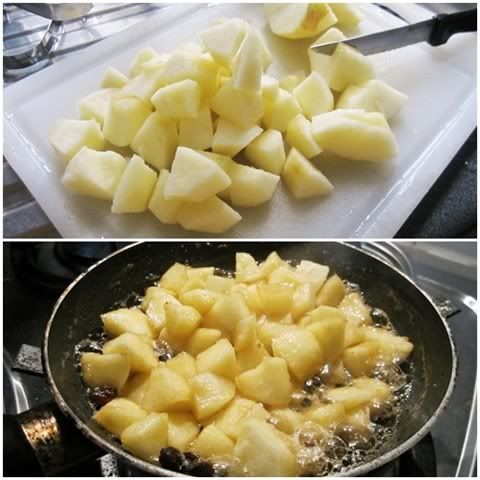 apple chutney chops// baked potatoes w topping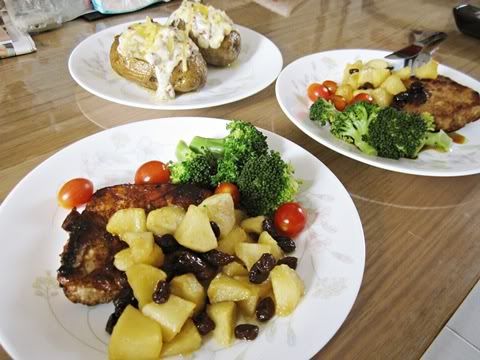 both dishes were so good! (self praise hahahaha, no but we really enjoyed it!) esp the potatoes, i love how the potatoes seemed a little more special with all that rich topping.
here's the recipe straight from the book - tasteofhome simple&delicious cookbook (tasteofhome.com) do remember to reduce the portion haha for my case, i cut everything by half:
apple chutney chops
4 cups chopped peeled apples
1/2 cup golden raisins
1/2 cup honey
3 tablespoons cider vinegar
1/2 teaspoon salt
1/2 teaspoon ground mustard
1/2 teaspoon curry powder
4 bone in pork loin chops (1 inch thick)
1 tablespoon canola oil
for chutney, in a large saucepan, combine the apples, raisins, honey, vinegar, salt, ginger mustard and curry. bring to a boil. reduce heat, simmer, uncovered for 10-15min or until apples are tender. meanwhile in a large skillet, brown the pork chops in oil over medium high heat for 2 -3 min on each side. reduce heat, cooked uncovered for 10-15min or until juices run clear. serve w apple chutney. (yield: 4 servings)
baked potatoes w topping
6large baking potatoes
1/3 cup butter, softened
1/4 cup mayonnaise
2 tablspoons crumbled cooked bacon
1 cup shredded cheddar cheese
scrub and pierce potatoes. place on a microwave-safe plate. microwave. uncovered on high for 20-23min or until tender turning once. meanwhile, in a small bowl, combine the butter, mayo, and bacon. set aside. cut an x in the top of each potato, fluff pulp with a fork. top each with 3 tablespoons of butter mixture. sprinkle w cheese.
and lastly, i made
eggs en cocotte w bacon
on new year's eve. i love eggs so much, and i decided that i should do something different w eggs, and since i've never baked eggs at home before, why not give it a try? it's actually really simple to make. pan fry the bacon first, then butter a few ramekins, add some crumbled bacon at the bottom of the ramekin, then crack one egg into each ramekin
(try not to break the yolk),
top the eggs with a spoonful of cream, sprinkle some herbs, cheese, and crumbled bacon and set the ramekins in a bain marie. bake until the whites are set, and you're done. the main ingredients are actually eggs itself, and cream, and you dont have to use bacon!! throw in whatever you want - smoked salmon, caramelized onions, spinach, mushrooms, whatever. just anything.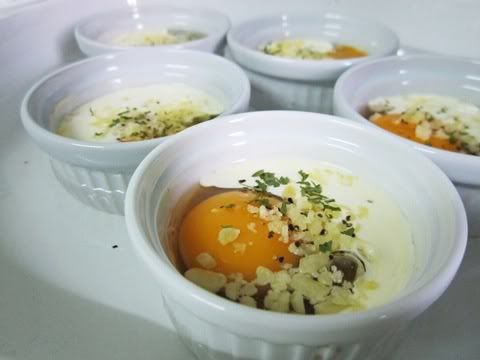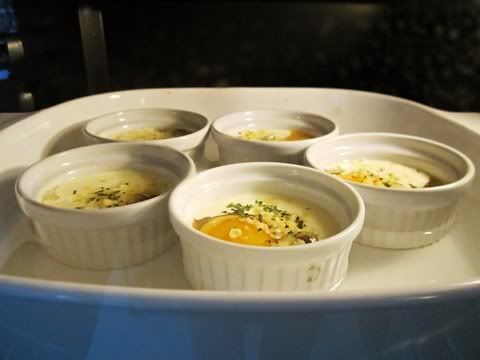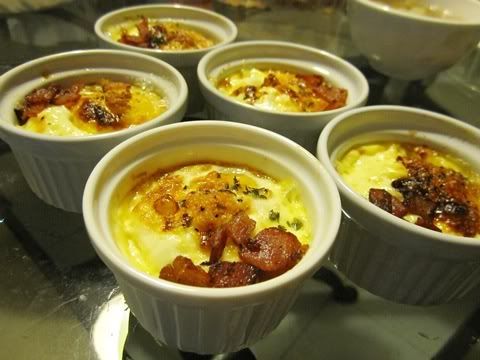 looking forward to having it next time, w some buttered toast of course....
& i. want. to. go. to. the. beach.
soon.