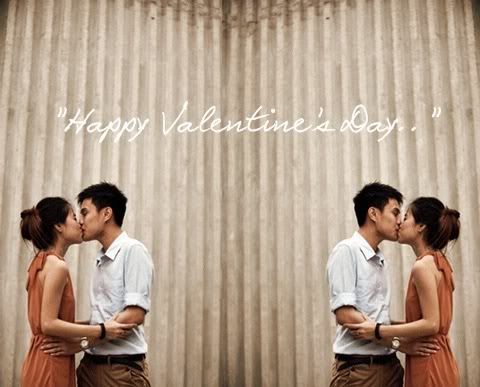 celebrating our second vee day tgt tonight!! hehe x
been trying to guess what/where is the boy giving me, making me or bringing me to. haha and my attempt to spoil my own surprise succeeded, at least by fifty %. i shall give up trying to guess alr...... i hope you like what you see tonight. see you later my dear :)

btw, i failed my tp........ am not born a racer afterall. i feel so lousy, oh man, i really do. am still hoping to get my driver's license before i turn 21 huh though i might not be able to get it before sean's ORD (sigh i really wanna drive him to camp ya' knowww) sigh

last weekend was well spent though. i made some matcha crunch toast for sean and his parents, had a buffet dinner at ban heng, celebrated my bestfriend's 21st birthday, and went for a little makeover/photoshoot
(thanks avenue m and shu uemura!).
so that's really productive. not for the studying part though. i have no idea how am i gonna head for exams this friday...... been heading out too much, fuck it.
before i end off,
here's a short film made by my friends from
SNAP Productions
for this vee-day,

was given an opportunity and felt more than happy to be able to help them out w the production, though i'm no actor and i pretty much know that i suck at acting. but i had so much fun fo sho!! i had to slap someone i knew in just less than half an hour, cant help but to apologise like ten thousand times after each capture..... so horrible lol..
please support nonetheless - i personally think they did an awesome job, do check it and show loads of love! x