our liaison officer came to visit us at work today, in fact she's one of the nicest tutors i've met in ngee ann poly. really genuine and she goes all out to help us, though a little too soft-spoken. ok she's too nice. work has been pretty smooth lately, even though i still dread it, the other four interns from my shift certainly make it much more bearable. three more weeks to go and i'm officially done! haven been catching up w my friends at all, sigh you know who you girls/guys are. i feel like i've lost touch w everyone and i'm living in my very own world. my bad.
caught hunger games during my off day, brought the big boy out as well. need to find time to write on skyve! i also got myself a sudoku booklet, and currently am addicted to playing binary.
(a binary puzzle looks like this if you wonder)
i have a thing for logic based puzzles like that. haha what a nerd.

neways, sean and i finally got our new baby! got our g12 on the IT fair weekend, didnt purchase it from the fair though. we got it at a cheaper and more attractive rate from an online dealer. apparently he does have his own shopfront as well, all the way situated in chinatown. i understand g12's an old model, but i was in love w it since the very first time i heard about it a year back, and i had such great experience w it during vietnam trip back last december. we got a brand new cam, w external batt, cleaning kit, two 8gb sd cards, and also a large tripod, and it's even cheaper than the it fair retail price. such a great deal!

the other day we took both our babies out - usagi
(white film camera), and of course, cammie g (i wanted to name it walker, but sean finds it lame and wants her/him to be.... cammie. talk about creativity. haha) and we had some fun w our big girl, cammie.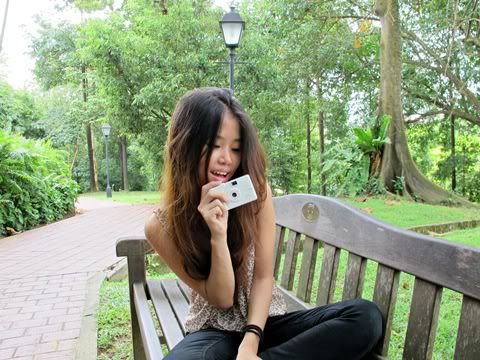 (didnt edit these picas at all!)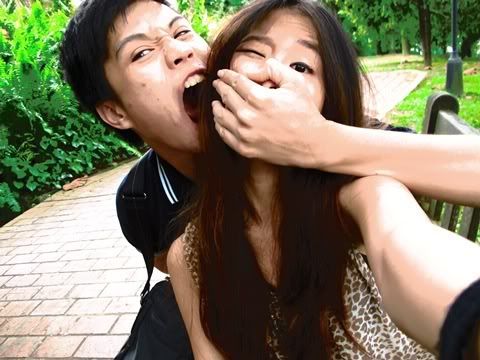 (poster effect from the cammie)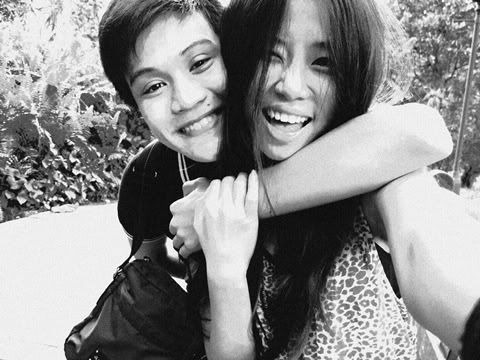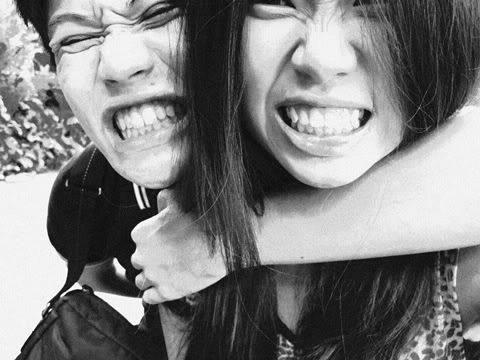 hehehehehe x

photos from everywhere: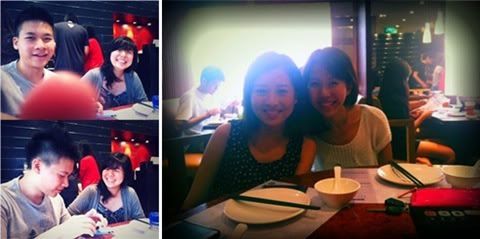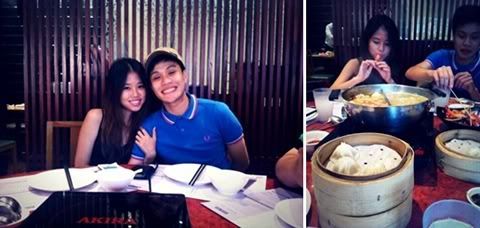 crystal jade w the gang when tian was back from brisbane quite a while back. i know, old photos, old photos.
we didnt know where else to go.... we ended up playing table tennis at some country club. lol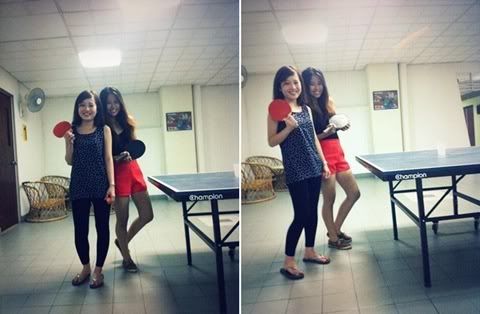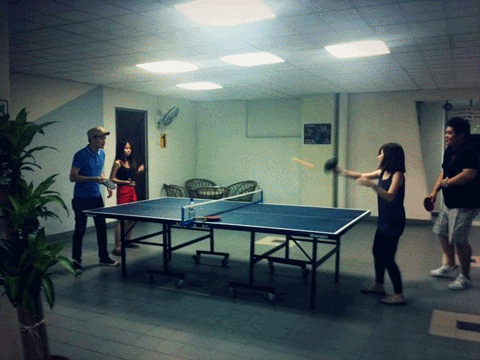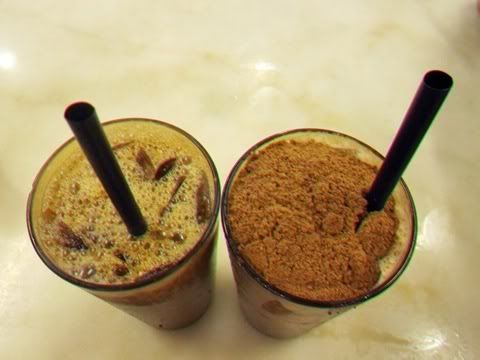 taken on one of our weekly iced coffee/yuan yang/tehbing/milobing/iced horlicks dates x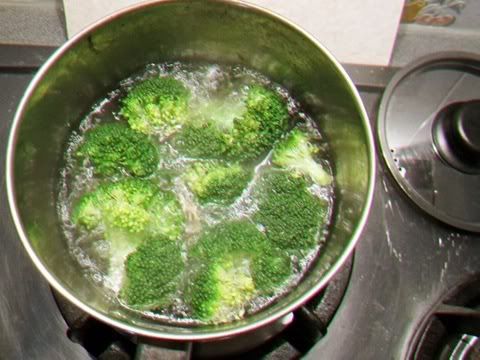 broccoli florets swimming in boiling water.......

i promised to cook pasta for my bestfriend (yes two years/more ago lol), and i finally did! apparently that was before weijie went to hk, and before i started internship. now that he's back, and i've yet to post this up lol, how slow. neways, i love how simple this dish is! salmon and cream, always work well together.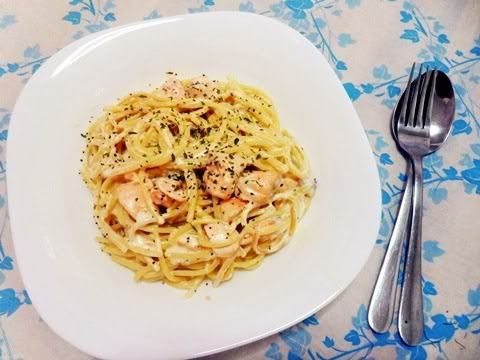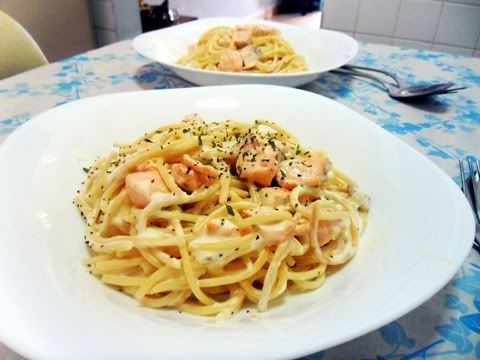 salmon cream pasta (spaghetti)

300g spaghetti
250g salmon fillet
300g cooking cream
salt & milled pepper
parmesan cheese/parsley flakes (garnish)

cook the spaghetti in boiling, salted water until al dente. wash the salmon fillet and pat dry. cut the salmon into bite size pieces. add butter to a saute pan over medium high heat, then cook the salmon for about 3min. it's ok if the salmon is not fully cooked, do not overcook it. bring the cream, salt, and pepper to a boil and cook over a high heat for about 2-3min. reduce the heat, add the salmon pieces and simmer for another 2-3min. drain the spaghetti then toss the spaghetti in the sauce, top up with some parmesan cheese, and parsley flakes. serve.