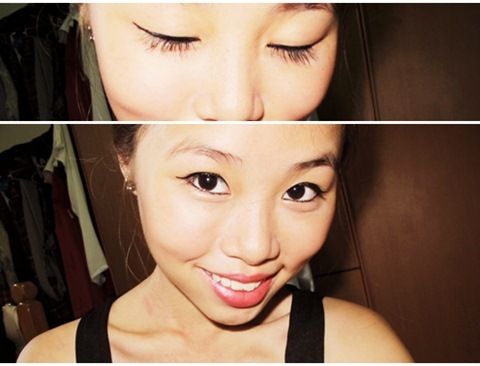 hey folks. i decided to find some time to blog before i get into work again, am i the only one hating e-learning week? i rather do tutorials than completing all the damn assignments
(which are compulsory).
but it's okay, let's just suck it up. i have a year more to go before i graduate. oh god, i just want to fucking graduate alr. neways, refer to the image above - those are my real lashes! w no mascara on yet. been applying eyeliner on my lower lash line pretty much these days..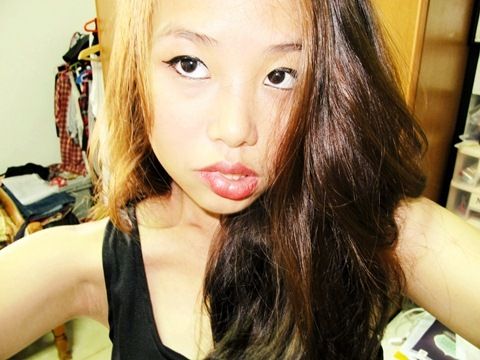 and presenting to you, my slutface LOL.
"do the slutface leh"
and you get this. haha
so, before i start writing about nothing again, i shall make a list. three things today:
1) sean's ord parade
2) recipes and my bakes
3) a video to share
sean's ord parade,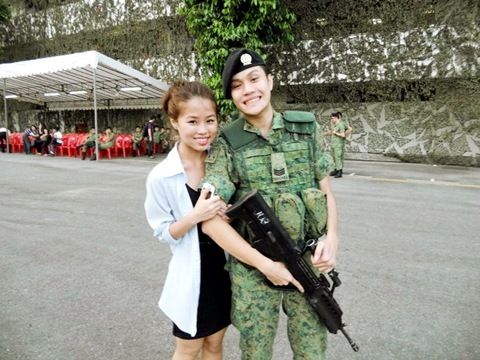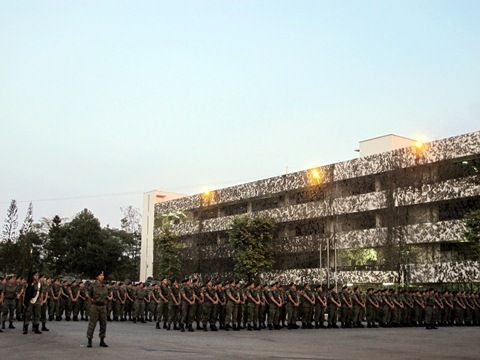 so i attended sean's forth parade throughout his whole two years in army, it's weird but i feel excited every single time i attend one of his parades. i love spotting him from a huge pool of fellow ninja turtles hahaha, you know that kinda thrill? and what a sense of accomplishment, i did it again last weekend. sometimes i kinda envy these guys, i mean, not that i wanna go through all the tough physical trainings
(i've heard so much about that every single day haha)
, not that i want sean to go outfields/overseas trainings and leave me alone here, but i love how army brought these guys close together. all the hardships, all the shit they been through tgt, work tgt to solve it, and even work tgt to runaway from it. i would love to have friends who go through shit with me.. and i mean obviously, these guys wouldnt wanna go through the same shit again, but i'm sure they'll definitely miss their days in army, two whole fucking years - no joke. all those fond memories, no? bmt, scs, ati, and now, pink ic baby! my boy have been waiting so long for this day to come.
(not trying to be a killjoy, but well back to school yo' baby.......)
haha i'll definitely miss sending him to his camp everyweek though. well, so looking forward to spending more weekdays w the boy.
a week more to go, then FYEAH NO MORE BOOK IN LO!
(hahahaha like hyper girl)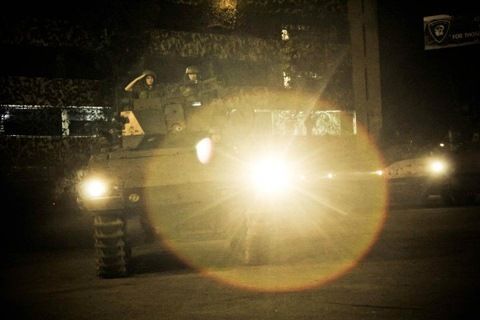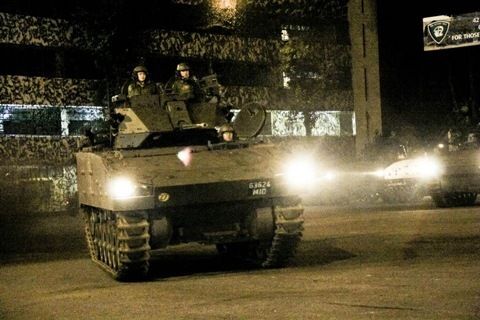 grabbed these two from fb. that's sean and his driver guy.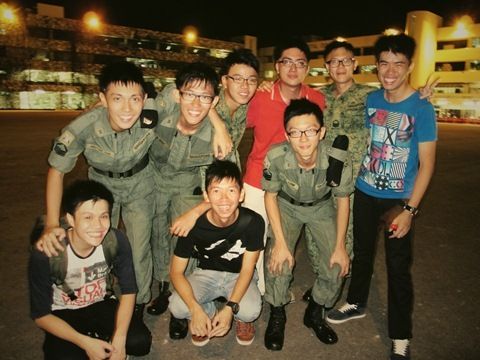 fellow sgts - haha and sean looks like a kid as usual.
i'm bored so i dug out his bmt pop photo from 2010,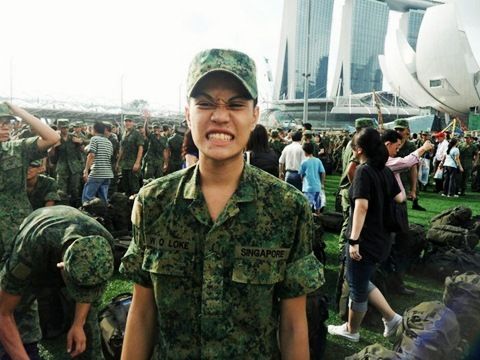 really one small boy........ really cannot tell he's turning 23 soon. my little boy.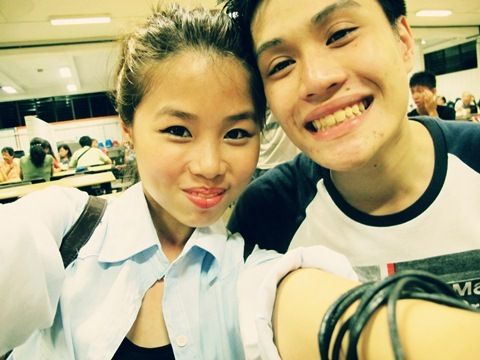 two years ago, when we started dating, sean was still a tekong boy. time flies. i do not want to go on posting how much we've been through and all, we both knew. all the obstacles faced, compromises made, sacrifices, insecurities, priorities.... lots of stuff. what amazes me is our commitment in this r/s, thanks for teaching me how to love. sounds so cliche, but really. we're done w this phase, and going to another stage of life now. cant wait to see what challenges we're gonna face; i mean obviously i hope life would be smooth sailing but we all know it's bullshit and impossible. whatever it its, i'm ready to embrace it w you. it's gonna be exciting.
i love you my tekong boy, my sgt loke. hahahaha ok i think i better stop here.
recipes, and some recent bakes,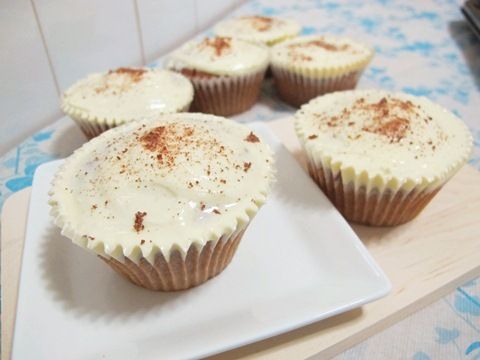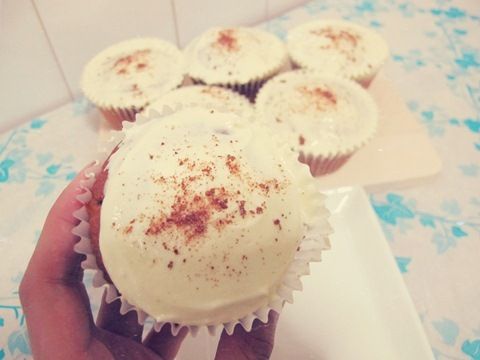 milo cupcakes with condensed milk icing.
click
here
for the recipe.
sean loves milo. i cant even measure his love for milo and milo products, haha. he can have it with almost anything, everyday. so it only makes good sense to put it into cupcakes as well
(thought to myself as i was searching for a decent recipe)
, and of course, i found
this one
and i knew i had to try it! in my opinion, milo goes best with condensed milk
(horlicks goes well w condensed milk too)
, so here's just one of it in the cake form. i love the recipe and the cupcakes tasted so good, especially the condensed milk icing. sorry if my images dont look like it, but they tasted divine. thank goodness i made extra icing
(it's so sweet and yummy)
, i could topped it on some marie biscuits and plain crackers. and of course, sean loves the cupcakes! and you know what, i'm gonna make these again.
and the baking streak continues....
i baked these for my mom on mothers' day. mom, i love you with all my heart - or even more than that.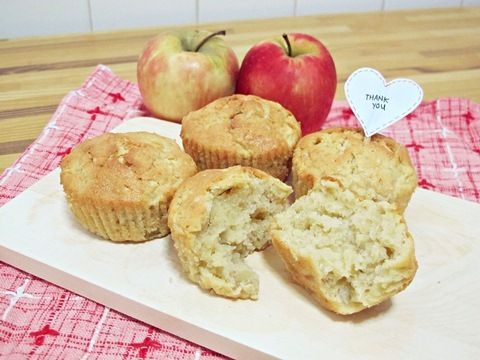 and i liked this one the most out of the three posted here. think moist, crumbly muffins, studded w lovely chunks of apple, and spiced with cinnamon.... i need some soured cream frosting to go w the muffins the next time though.
apple cinnamon muffins
from the book:
cupcake heaven by susannah blake
(makes 12)
85g unsalted butter, at room temperature
100g caster sugar
1 egg, beaten
125ml soured cream
150g self raising flour
1/4 teaspoon bicarbonate of soda
1/2 teaspoon ground cinnamon
2 eating apple, peeled, cored, and diced
preheat the oven to 180 degree celsius. beat the butter and sugar in a bowl until pale and creamy, then gradually beat in the egg. stir in soured cream, and combine the flour, bicarbonate of soda and cinnamon, and sift into the mixture. fold in, along w the apples. spoon the mixture into paper cases and bake in the preheated oven for 20min until risen and golden.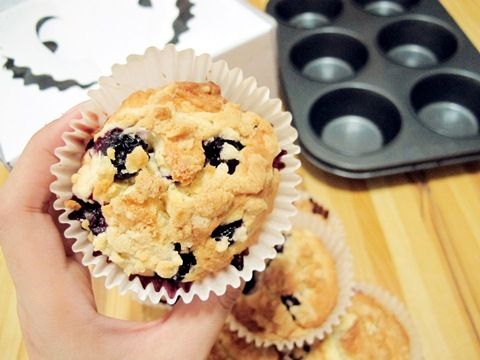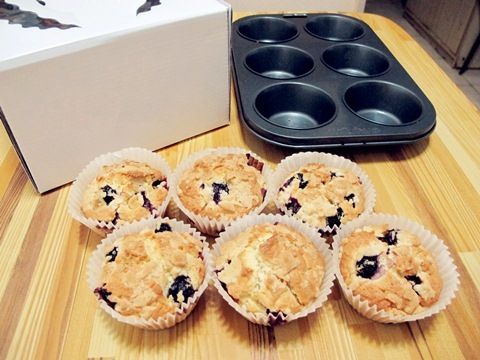 blueberry muffins
yet another busy night in the kitchen! i baked these muffins when everyone's asleep. made these for sean's mom on mothers' day as well. sadly, it wasnt as good as what i thought it would be! still, you can get the recipe
here
.
and lastly, a video to share. this vid has gone viral recently, and yes this one's really funny,
HAHAHAHA
"if you cannot find your seat belt, maybe you're sitting on your seat belt"
"if you wish to smoke, please go outside the aircraft"
LOL
this dude's
so cool. at least he had the brains to make it joyful listening to instructions. airasia should give this dude bonus man. dear books, if only you could grab my attention too.................