we're heading to australia tomorrow, yes finally!!! still contemplating if i should schedule a few posts on my blog, i would probably give it a shot. well, i haven pack my luggage though, will be doing so tonight.
eleven days of fun, i cant wait!
stay safe my friends,
see y'all in july x
four last weekend -
the dictator, he's just not that into you, mission impossible - ghost protocol, snow white and the huntsman
.
the dictator was hilarious!!! racist stuff, stereotypes, some crude humor in there, and even making fun of the real world. smart scenes.
hahaha and genuinely funny as fuck. laugh our loud kind of funny. my two favorite scenes' the helicopter ride, omg i almost died laughing, and the scene where aladeen was asked what's his real name lol. definitely had a good laugh!
enjoyed this one so much. well on the other hand, snow white and the huntsman was so very bad. as much as i love chris hemsworth(you'll always be my thor HAHAHA), the show was just two thumbs down. and kristen stewart constantly wears that orgasm face, my god that's so annoying, there wasnt even any sex scene in the show, but her face.....?
some visuals from:
1. random occasions,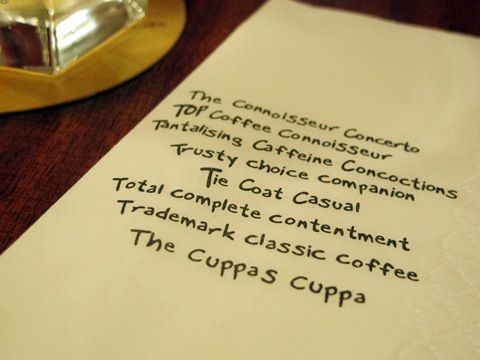 TCC 1-for-1 promotion during GSS period's always, and has been my favorite.
by the way, i've tried almost every pasta there, of which all of them were pretty good! i would go there for more.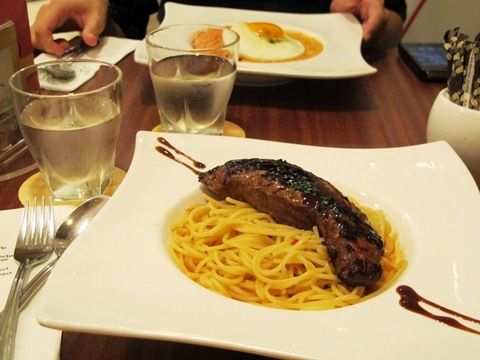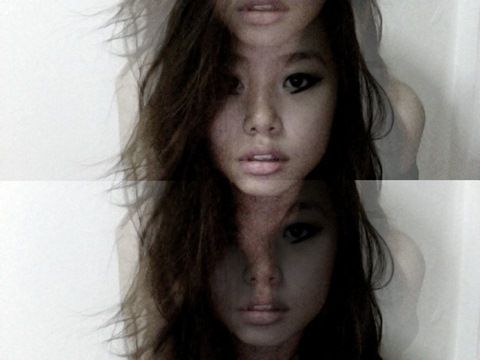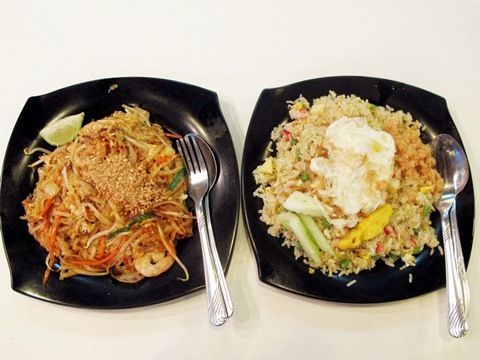 cheap and good thai food.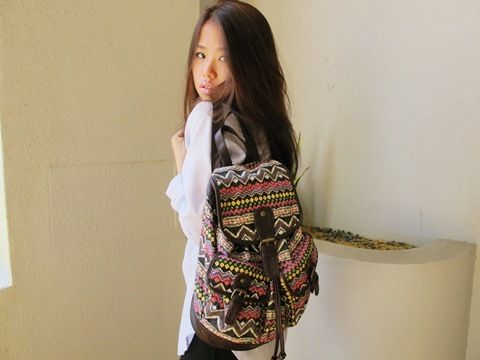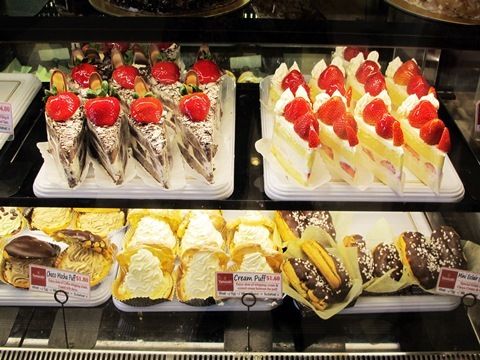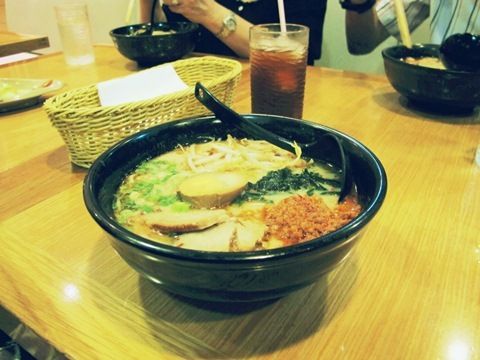 ramen w sean's parents x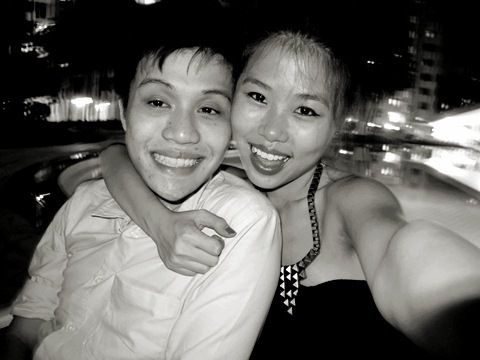 had to upload this. VAMPFANGS YO. i'm secretly a vampie when the night turns black.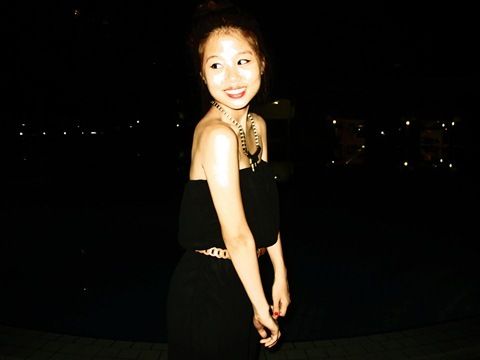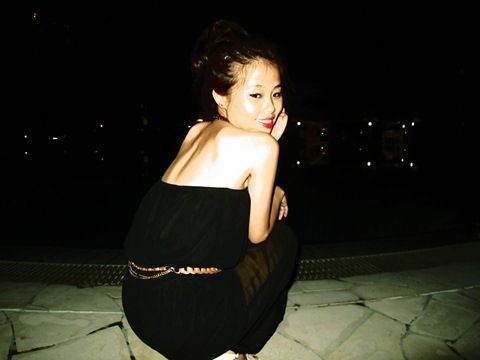 finally
wore this necklace out! got it for topshop during GSS last year, yes it's been a year.
2. PAUL bakery,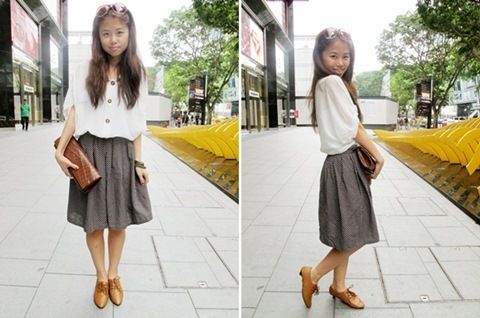 jap-inspired brunch outfit! not those kinky jap school girls kind, but think weekend outfit for young adults and young moms. sean liked this outfit, well i think it's too.... demure. i dont mind trying but definitely not my everyday style.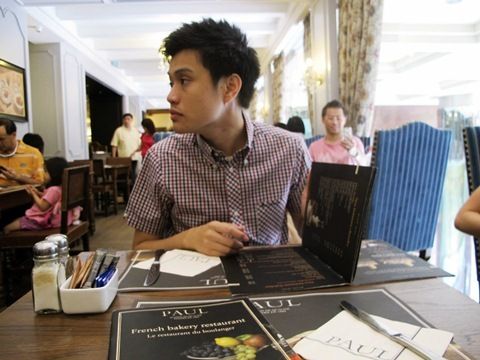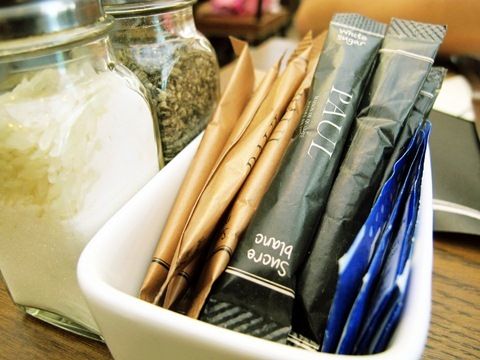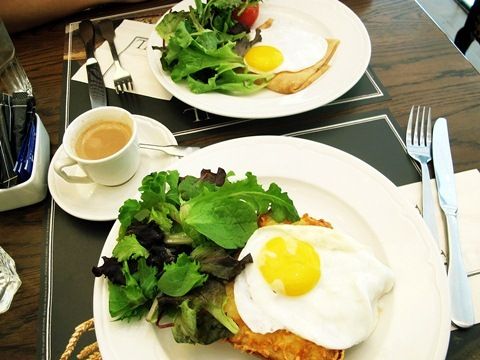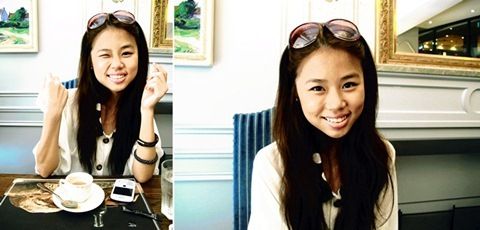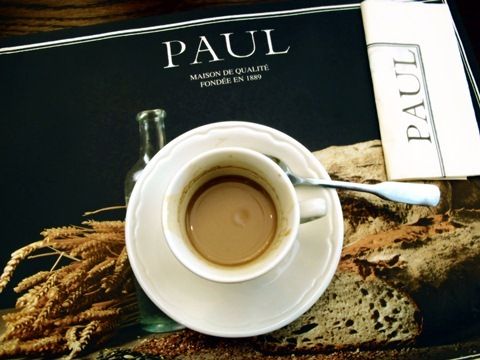 finally visited paul bakery! been wanting to dine there for so long ever since last year, everytime i pass by this french boulangerie-
patisserie, i would nudge sean so hard haha and drag him over to the counter, but we always didnt get to have a proper meal there. well so one sunday morning, he took me out for brunch! it was quite packed, and i find the place kinda squeezy. neways,
we went for brunch menu instead of having the pastries, and tarts. well, they looked yummy though. i had the croque monsieur, while sean went w some crepe, thumbs up for both!
Paul Bakery
#03-16A/17/17A
391A Orchard Road, Ngee Ann City
Singapore 238873
Tel: (+65) 6836 5932
3. Mini one by
DONQ,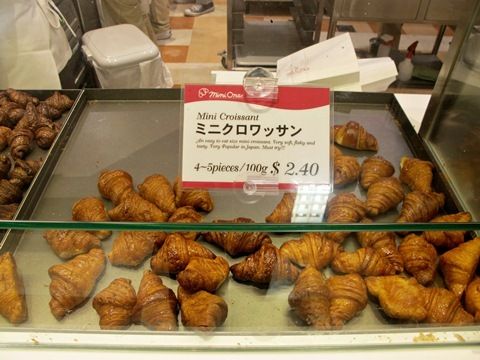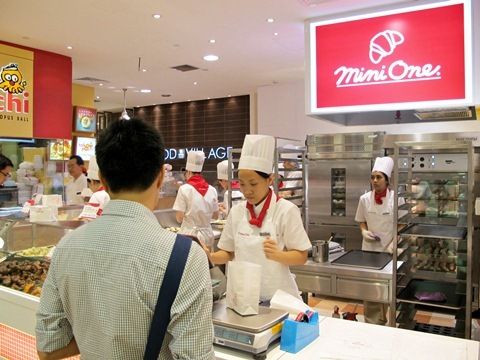 i head to taka food hall everytime i'm in taka, just for my tori-qs. haha and when mini one opened its door probably a month back, it caught our attention. donq bakery, also located at taka just outside cold storage, has a huge crowd and their bread's so good. so i'm pretty sure that minione would be no exception. these mini ones looked so good on display, and we knew we had to try it.
(what greedy couple.... we didnt even stop to think, just went ahead to queue)
they had four types of bite-sized bread: croissants, chocolate croissants, cheesecake, and imo-mochi. we went ahead with the normal butter croissants and cheesecake, well because i liked them. i'm not really a big fan of chocolate.

this was so so so so good.......... they came in grams and we bought 100g of each btw. and what can i say about the croissant - hot out of the oven, tender yet flaky and buttery, just like how a good croissant should taste like. one of the best croissants i've had in singapore so far. we gobbled all of them up in no time.

and these little kids here? bouncy, creamy and fluffy... just one bite and i'm in love hahaha no exaggeration here it's really good! someone should make these cheesecakes for me, right, someone? :)
not too sure about the chocolate croissants but i've been reading so many +ve reviews on it, should be good too.
Mini One by DONQ
#B2 391
Takashimaya Food Hall
Orchard Road Ngee Ann City
Singapore 238873