my favorite boy turns 23 on the 9th of june, happy happy birthday bab! seems like just months ago where we were celebrating his 22nd birthday together. time flies, but thankfully all good things remain. i'm still so glad that we did meet two years ago. hey lovely, thank you for always being around for me, and making my life so much more exciting. you're the best.
i love planning stuff for both of us, i actually picture lots of stuff in my head, and definitely wants to execute all of them someday. i especially love planning his big day, second one i've planned. but nah please dont take me for granted k
(every year's fine, but not everyday!!!)
i'm sorry, this post's gonna be lengthy, lots of details. right, so last year, i went over to sean's few days earlier to decorate his room, and got my mom to deliver his cake and utensils to town. this year, i did the same - i went over to his house few days earlier, not to decorate his room, but to hide some stuffs. it's even more challenging this time round since sean need not go back to camp anymore, and he'll be at home all day, almost impossible for me to proceed with my plan! of cos, i modified my plan countless times. somehow, i managed to coordinate a time w sean's mom. headed over to his house two days before his big day, hid his birthday presents and stuck ten pieces of paper
(consists of ten alphabets)
on random places in his room. under the chair, under his mattress, in his cupboard, behind the tv and so on. and that could only happen when he head for his night classes. on the same day, i also bought groceries and hid them in his kitchen. his mom was right about guys being unobservant though. i mean, there's so much breakfast food in the kitchen
(so obvious that im making breakfast)
and he doesnt know i brought food over.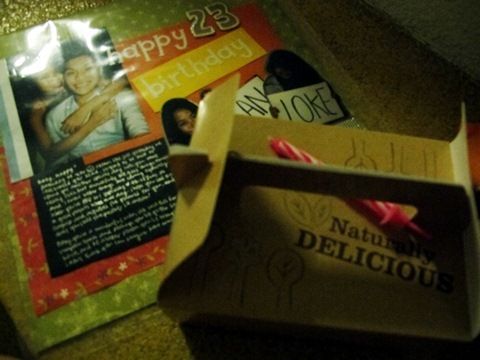 everything was according to my plan at first. we went out on friday, everything was good. and i went 'back' earlier on friday. he knew what i had in plan already, sigh i'm so predictable but i'm just gonna write it down anyways. so i headed back, changed out, and headed out again to his place. i bought a cupcake earlier that morning before meeting him, and also made him a card earlier on. sat at his void deck for almost an hour, before calling him on the phone, telling him oh i'm at home blahblahblah and went up slightly before the clock struck 12. i know it's so typical but we had fun faking situations on the phone. haha
stayovered, woke up early the next day to prepare brunch for him. not supposed to wake my sleepyhead boy up at all, he got to wake up automatically. and he took forever to do that!! he's always sleeping... neways, i made some bacon wrapped eggs, or you call it bacon toast cups? i'll post the recipe soon in a separate post.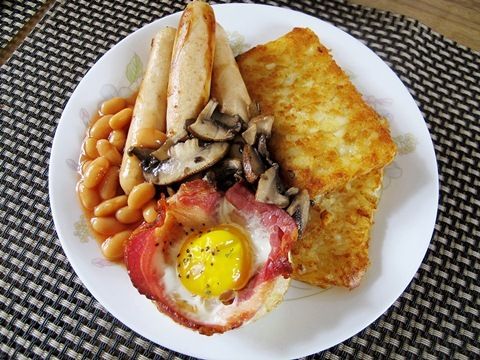 presented him an envelope after brunch! well included in the envelope was a sudoku puzzle, and some instructions to a little game/hunt sorta thing. he had to find all ten alphabets in his room, and form a word, and that would be present number one.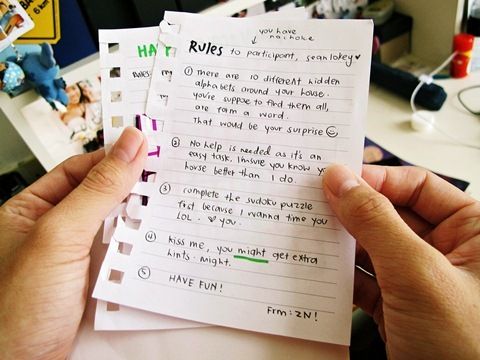 and..................
he couldnt solve the puzzle. had to abolish the puzzle in the end, sigh. such a fail plan, we couldnt stop laughing though because he took way too long and it's wrong. and he couldnt find any letters, when it's all in his room, SO V CLOSE. like this one, i gave him so much clues, and it's so obvious it's hidden somewhere around the tissue box. he took out the tissue box and he cant find anything, when the paper's just stucked under the box. and you know what, he even threw one of the paper away the previous day... luckily he threw it somewhere in his room. thinking back, it's kinda cool, theres so many things i hid in his room, and he dont even know it!! do guys even touch or organize their belongings, i mean i would know that someone came into my room you know, touched my things and stuff.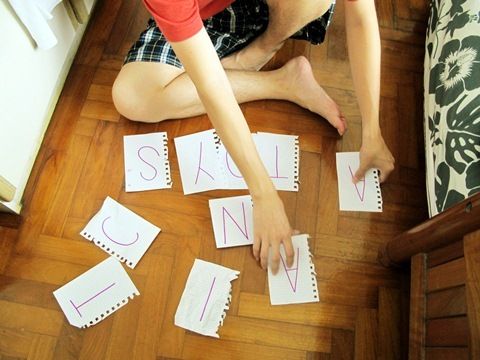 he found all ten letters after some time! the first one alphabet was actually hidden right behind his bday board from last year, and the last letter's hidden in this box in his closet. hidden together in this box, was a lego plastic bag - which leads him to search for his next birthday gift. ok i shall just cut it short, i hid both gifts in one of his closet that he seldom open.
he had to form a word w the letters and............ he couldnt form it. WHY WHY WHY. hahaha plan spoiler really, he managed to after some help like telling him what's the first and last letter.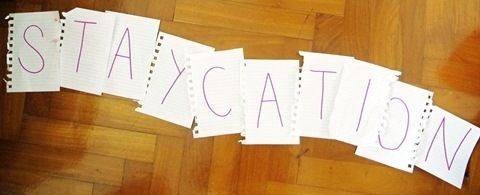 (he guessed it btw, just dont know which one i chose)

hurried to pack our clothes and shoes for the night and stuff, and cabbed down to wangz hotel. i booked a room more than a month ago. i'm damn kiasu right haha, but yeah i arranged for a cake to be sent to the room etc, and at the check in counter. we had yet another screw up - counter staff asked
"what time do you want the cake to be sent?"
LOL isnt it obvious enough that the cake was supposed to be a surprise.
i wasnt mad or anything, but i felt that this was just the beginning. and i was looking forward to more interesting stuff to happen that night. so we just camwhored, had quality time together, enjoyed the facilities, had snacks while just lying around and stuff till it's time to dress up for dinner.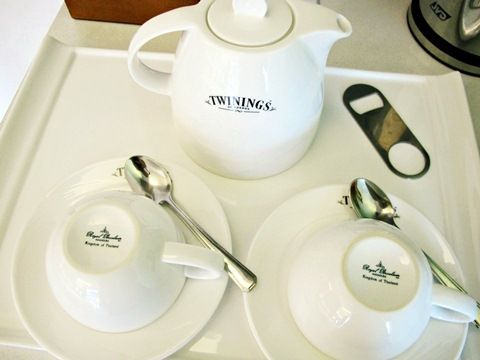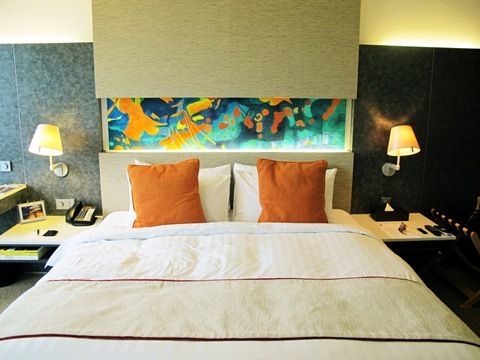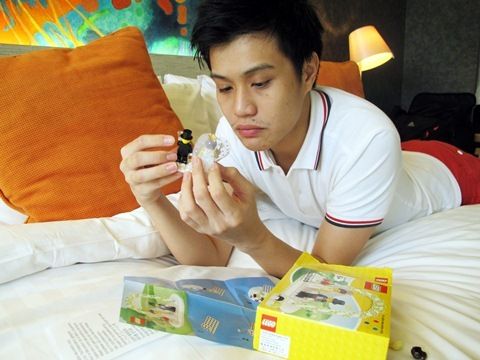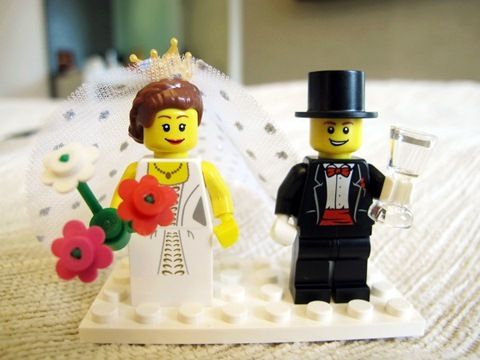 cutesy right. we're got another bride from the minifigures series! this bride has nicer hair haaha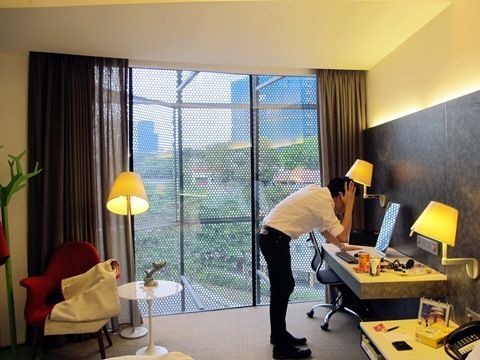 my vain boy hehe :*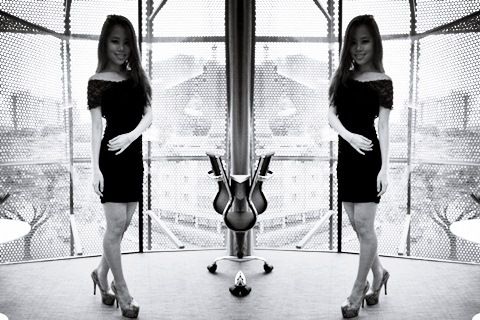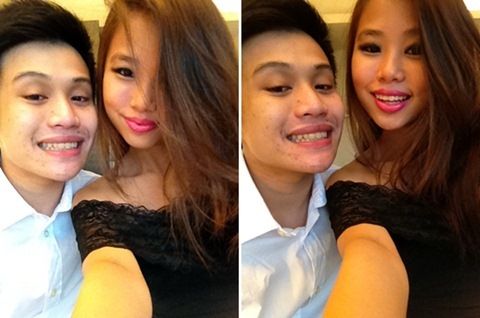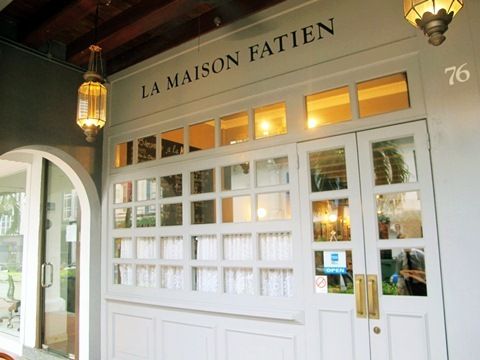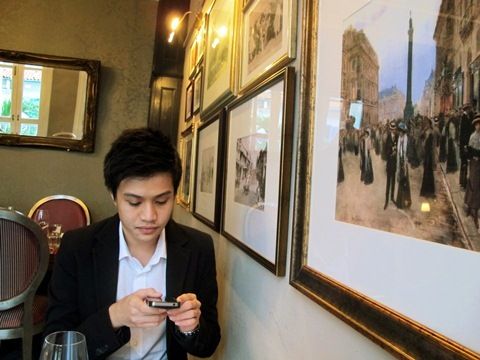 we had dinner at
la maison fatien
, a really cozy french restaurant situated at duxton. had 14 restaurants in mind actually, haha and i had to eliminate one by one before settling w this
(i have the list w me still and would like to visit the other 13....... my hints are always obvious)
well, wise choice made! the food was good, the staffs were extremely helpful, making me feel at home. great experience! haha apparently i made reservations in advance, requesting for a birthday dessert as well as the best seat in the restaurant. however the dessert came w no candles. just when i thought well maybe they're busy and dont do it for everyone, they presented a birthday dessert to the table next to ours, and no they did not send it wrongly. how could they've forgotten my request when they did confirm w me on that matter, and of all customers, it must be that table right next to ours.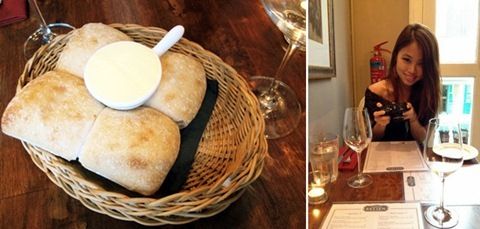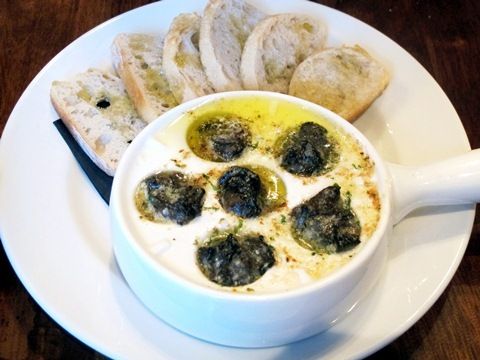 escargots au beurre d'ail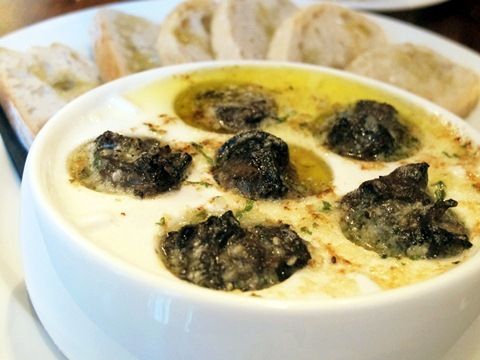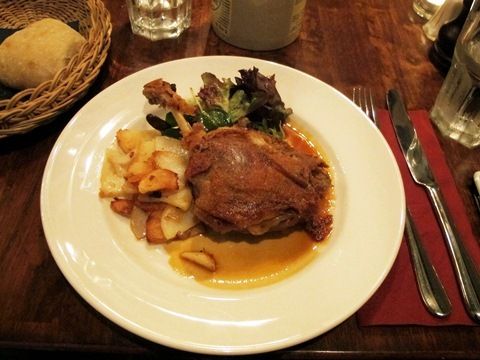 confit de canard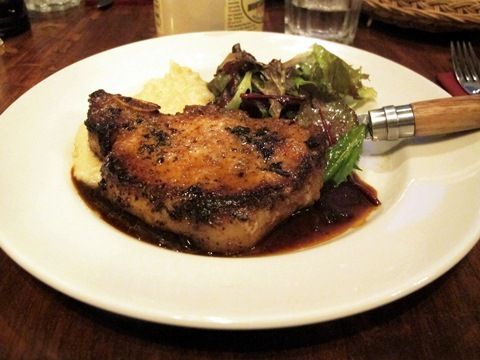 cote de porc "charcutiere

profiteroles, and fondant au chocolat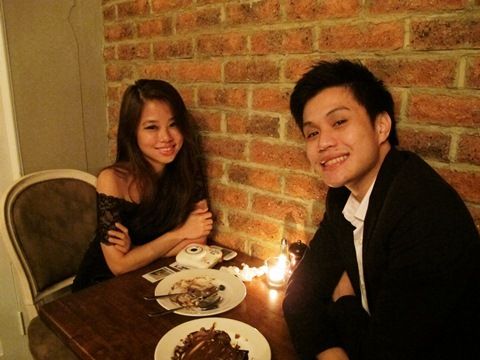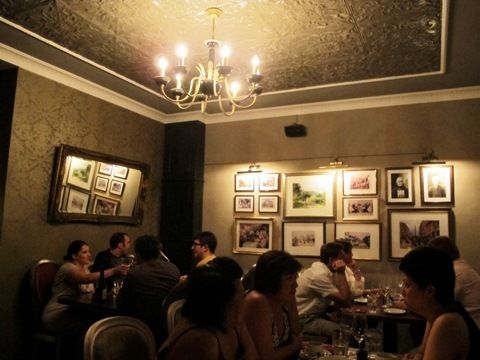 we had our desserts on the house though as they had some screw ups w their reservation system, so we were asked to switch to another seat. i didnt mind at all, i was happy to assist actually. but they felt so bad they have to put us to another table. i felt bad for making them felt bad actually. though there were some screw ups, i definitely recommend this place to anyone! thumbs up!!! we still had a fabulous time there.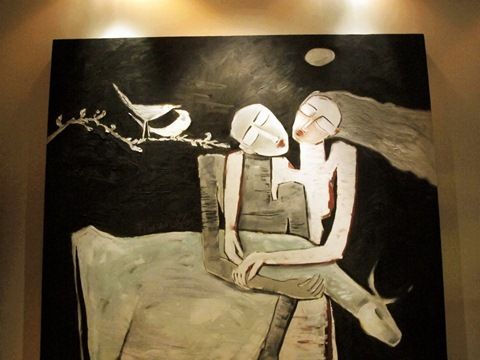 nectar restaurant at night x
made our way back to the hotel, after dinner. got dvds from the counter before heading back to the room to chill, snap picas, and enjoy sean's second cake that day. technically three, including the one from the restaurant. so there wasnt much of a plan already from here onwards, we pretty much just fooled around, entertained ourselves as usual, and enjoyed the facilities in the hotel!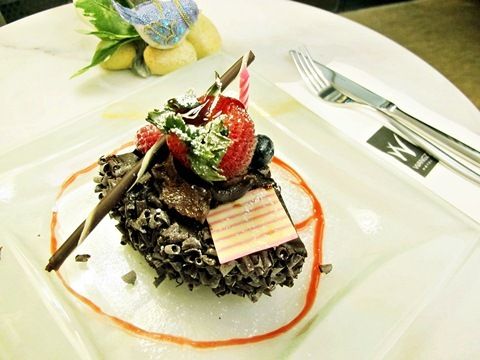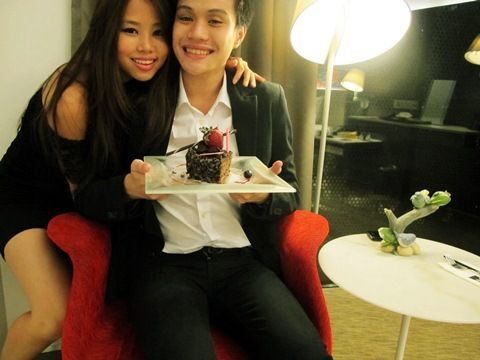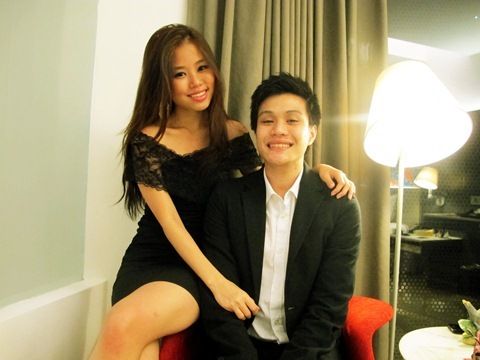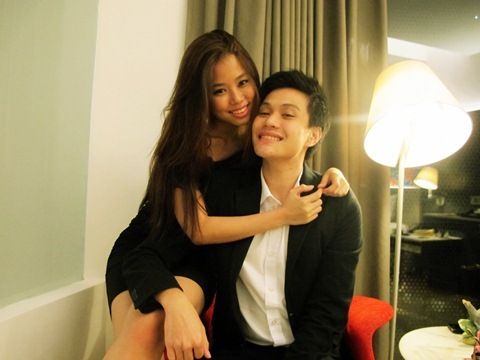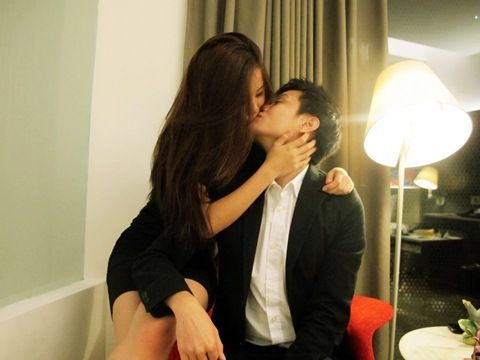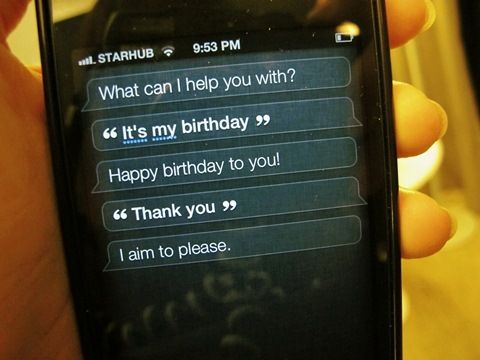 hahaah siri was good.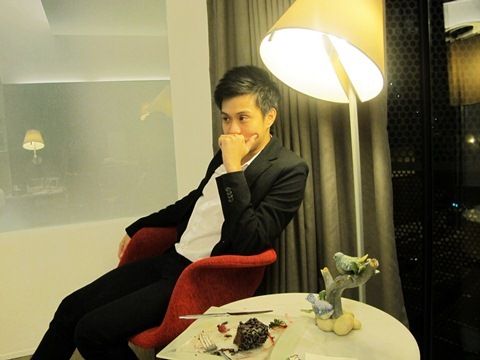 someone's trying to be cool lol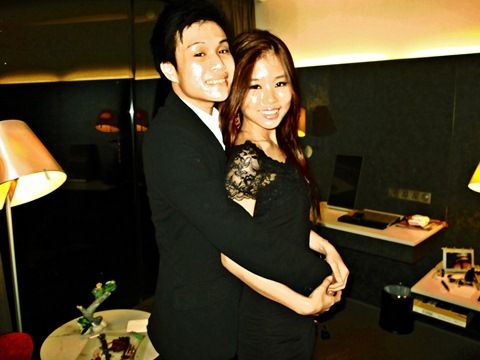 and my favorite photo that night. i especially love it when sean wears blazer, and dress up formally. haha instant turn on srsly.....
halo rooftop bar: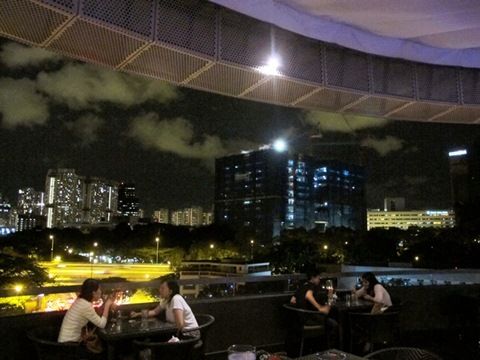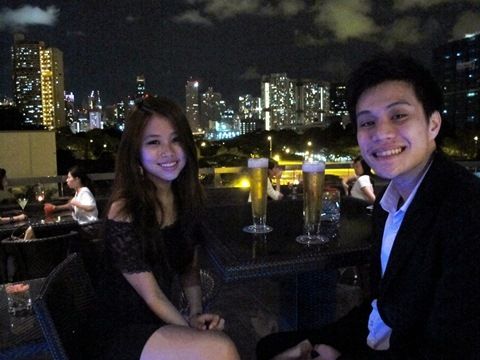 made our way to the rooftop bar for a glass of draught beer each.
soaked in the bathtub, washed up, before watching dvds (which i fell asleep halfway into the show) haha we continued to watch the second day though before we left the hotel.

rise and shine for breakfast the next day: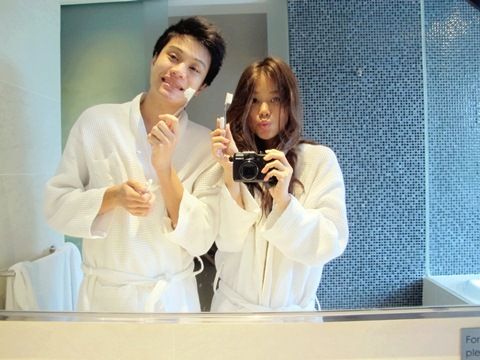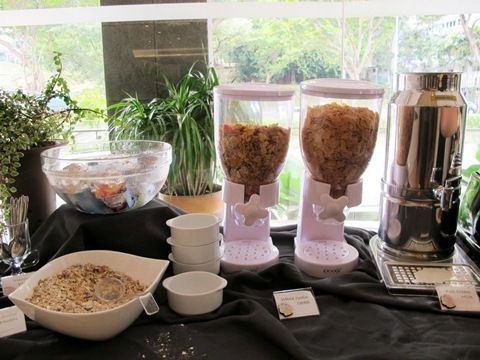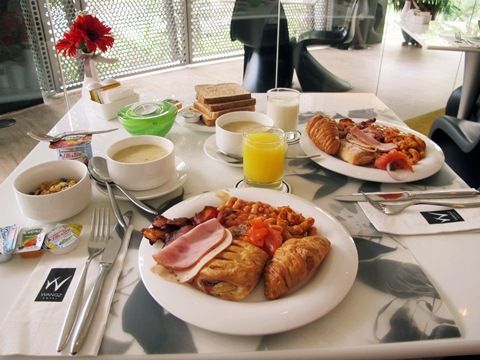 that's round one for me. lol i'm a sucker for breakfast food. and apparently i had my second round of pastas, bacons and bans. breakfast here was definitely better than the ones served at moon hotel, where we spent our anniversary there last year.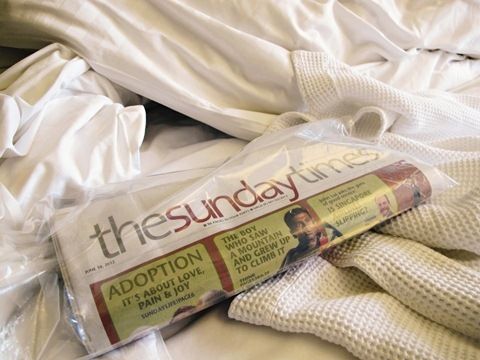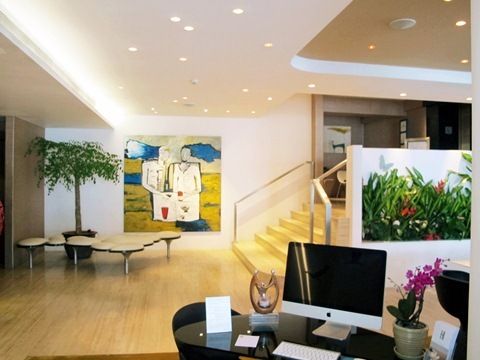 well and time to check out x
@ california pizza kitchen,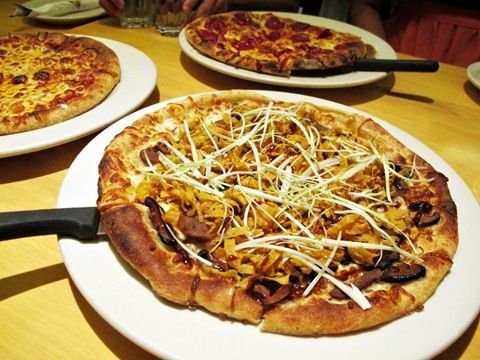 peking peking quack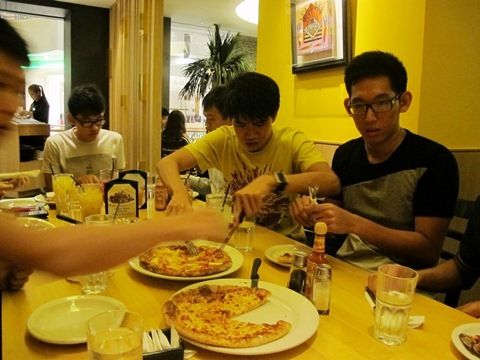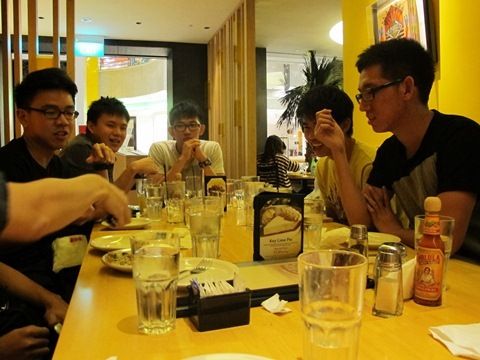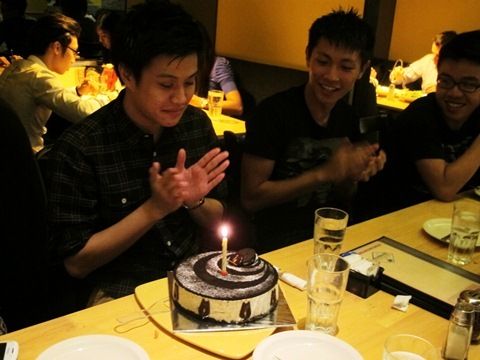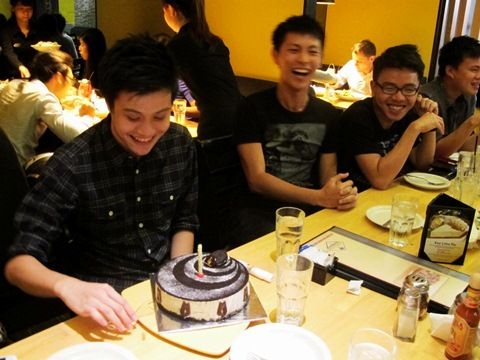 and on monday, we met up his army mates for a simple celebration. it was pretty last minute decision to head to cpk though. i wanted somewhere selling pizzas because, well i thought all guys love pizzas, no? got to thank hector for contacting the rest too. oh and this was a surprise celebration and my boy was in a constant state of shock the whole dinner, -.- lol nonetheless, sean got to make nine wishes again
(three for each cake)
, just like last year.
i hope you're had a fun time, and enjoyed your birthday weekend as much as i enjoyed planning it. well simply because you deserve no less. love you x