i have been extremely busy with school lately, and that explains why i am blogging at snail's pace. i also mentioned about this previously, too busy to even get on with my life. phew thank god our integrated project's fucking done, and i just had my last test for this semester before our study break though i still have a report to rush by next week. i've got some much needed rest finally, and now that i found some spare moments to myself, i have no excuses to not update this blog w a decent post. we have a week break before the exams commence. got to put aussie post on a halt first, like i said, i took a lot of pictures and it's going to take me some time
(excuses..... no but i'm serious, meh)
moral of the story? do not set unnecessary deadlines lol, sorry if any of you guys are waiting for the post. shall not set any deadlines anymore, kinda forgot that blogging should be fun and not a chore.
last monday, sean treated me to a celebratory meal, uh to celebrate on getting my driver's license. sweet intention there haha, and i love celebrations! caught dark knight thereafter, and it was perfect.. back to our meal, w a tight budget in mind, i got to choose where to go! and i decided to go w
saveur
(which means flavor in french)
, they have one of the most affordable french food in singapore. i've heard so much of this casual restaurant - they started off as a stall in the coffee shop before moving out of their test kitchen to purvis street! bookmarked this one since forever, lol finally made a trip there w the favorite boy for lunch. for the price we paid, it's definitely worth it.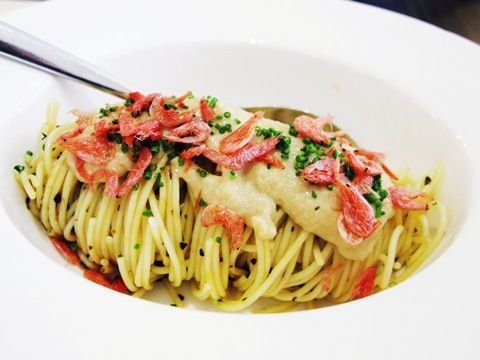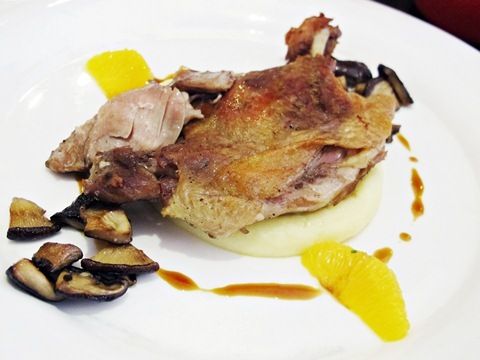 i ordered the duck confit, and i got the angel hair pasta w sherry minced pork and sakura ebi as well, while sean decided to go w beef bourgeon. i love duck confits and i will never ever get sick of it; this one was pretty alright, it's not cooked in the traditional way i think? corrrect me if i'm wrong. not the best one we've tried
(i prefer it salty)
but it was really tender, and really satisfying. i liked it. the pasta was good. v simple yet gorgeously plated, and it came in a smallish bowl. not too big but still, i ordered two mains. haha i know i'm really greedy, and i eat a lot! but that's just me haha. i think both the beef and duck confit's about $9 each? and my pasta was what, $4? how awesome was that? that's even cheaper than some hawker food, i once had caifan
(mixed veg rice)
for more than $5 wtf right. and so i have no idea how the dudes behind saveur managed to price their food at such an inexpensive price, especially at purvis street, but i must say they are really pleasant for the amount we paid.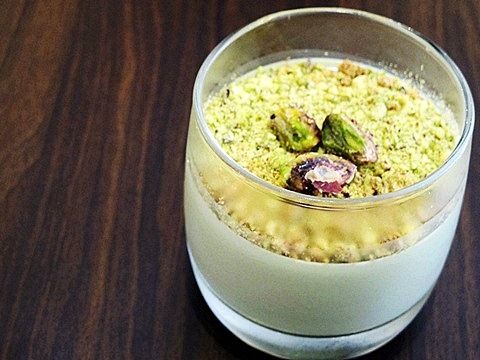 we also ordered pistachio panna cotta to share. we love the pistachio bits and it's texture, well and this dessert cost us not more than $7.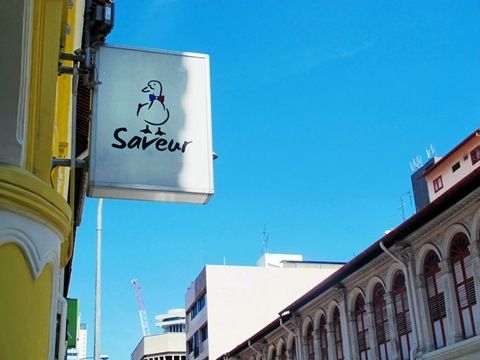 Saveur
5 Purvis Street
#01-04
Singapore 188584
and from the same day,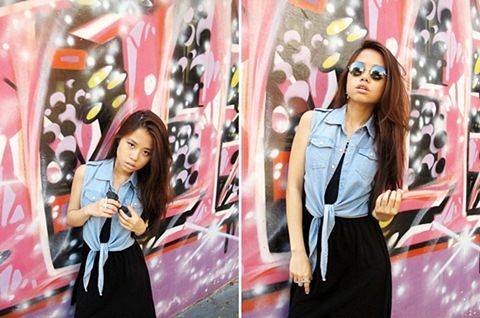 hahahahahaha tak tahan, really damn act. bring shades out and all somemore hahaha.
and this, look at my boy's face hahaha. too cute!

today, i decided to send my s3 for repair, and it's not even three weeks old. sigh encountered major problems over the past week, super disappointed w the fact that i cant even dial a phonecall, like srsly what's the point of having a phone that can't even call or receive calls? pointless. yes, right. and now, i feel so crippled without my s3....
(still, i choose s3 over iphone)
am using sean's spare phone now so i cant be contacted via whatsapp/fb on the go! text/tweet me instead if you're looking for me, and better still, give me a call. that said, i dont have any contacts on my phone now besides cx, gag, wshit, and of course, sean. haha pathetic right. cant wait to get my phone back, god. i cant fucking survive w/o a smartphone, sigh, got to admit i'm a slave to technology.
well apart of that, the rest of the week shall be good! had yummy phad thai today at concorde and will be meeting my favorite girls tmr and on thursday, that's two days in a roll! also, will be catching total recall this friday. ooooh lala~ kate beckinsale's too sexy... got to learn LOL,
cake cake cake.
some photos from all over
(june/july)
before ending off my post,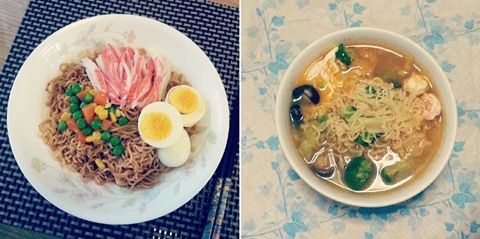 instant noodles that i made on two separate occasions - i love instant noodles, i dont care if it's unhealthy or not. plus, i'm really on a tight budget that's why i'm surviving v much on these if there's no dinner at home. apparently my instant noodles are always filled w lots of ingredients; i dont like to eat it plain, if not i would have ate cupnoodles uh
(my philosophy yo)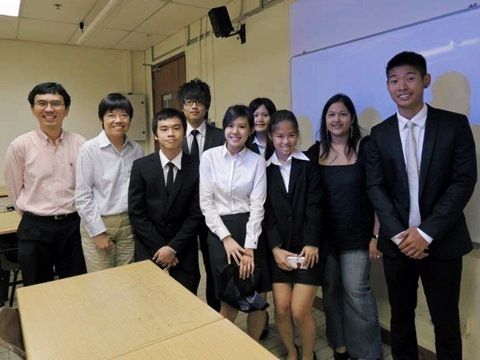 there you go, us all suited up for our integrated proj's presentation last friday. we were the very last team to present from the whole HCM cohort, and that's pretty stressful! i rather we were the first team or smth, setting the benchmark instead of getting compared to all the teams.
celebrated bestie's 21st two weeks ago,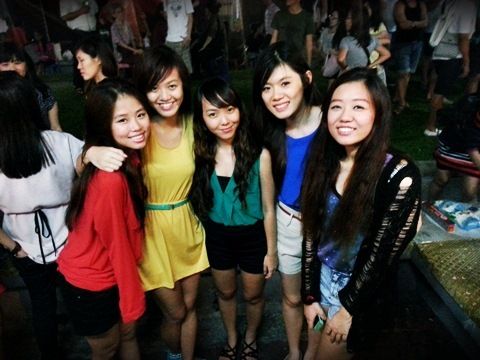 i love the bright colors, 'over the rainbow' was the theme of her party!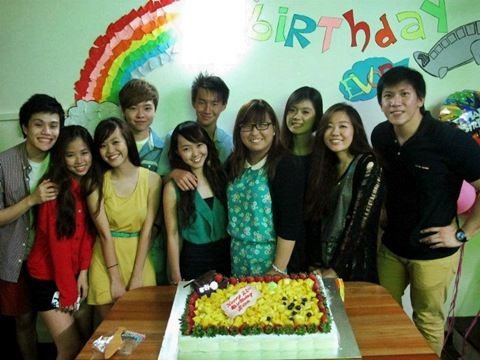 my favorite girls! pa came on ma's behalf since ma's away for internship alr. pretty sweet of him isnt it?
also, met up w the gang for mahjong, and cards at jacq's the next day after bestie's party, when both tian and jiahui were still in singapore. tian has gone back to aussie, and i think jh's in germany now? not too sure. xinhong's bf, jiahui and especially the masterchef of the night, chinyi, were busy in the kitchen preparing our ten course tzechar meal! or was it eleven? it was so so so good! think cereal prawns, fuyong egg, black pepper beef, sambal kangkong all, and just take a look at the sweet and sour pork below, looks so good isnt it! i personally love the calamari sauce
(actually it's just mayo and garlic)
but it's good!

we also had soup and steamed fish that wasnt captured, because we were too greedy and decided to dig in.
what a big group there's 11 of us, well actually there's 12, but yt's not in singapore! haha everyone's doing their exchange and stuff.
like i mentioned earlier, ma left for her overseas internship, for six freaking months! makes me wonder if i made the right choice to give mine a miss back in march when i was offered mine from np. shall move on and not think about it anymore, at least i got to spend so much time w sean, and i got to travel as well. we sent ma off that night, and stayed overnight at the airport too, it's been a while girls. love these girls so much w all my heart
(hahahah damn, so mushy)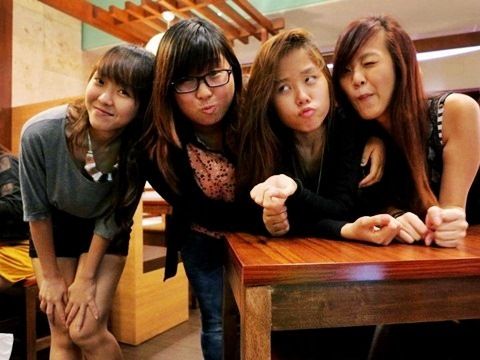 apparently gaggy got her new g1x, and we really managed to spam her cam w all our faces all.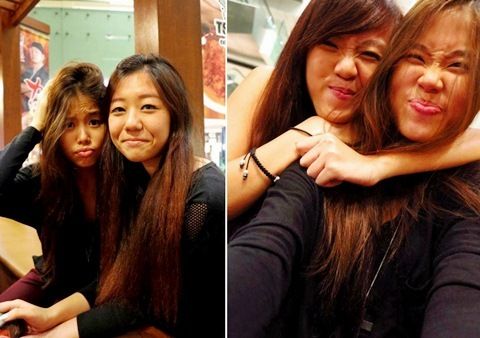 ma w the booklet we made for her:
stay safe, and take care ma.
yeehaw, time to sleep after a long day.
i should probably get a start on my assignment tmr, urgh time's running out.