three things that made my week:
1. brunch at eM by the river
(scroll and read text below)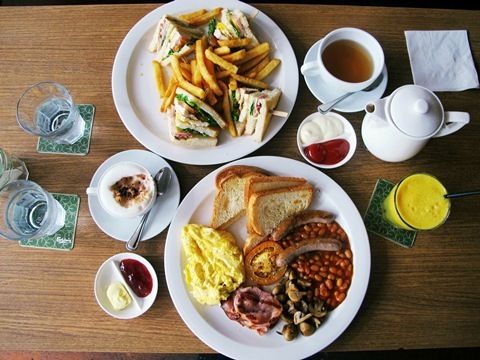 just take a look at our lovely brunch spread...
2. this bowl of miso ramen and hanjuku egg at ramen santouka, cuppage terrace.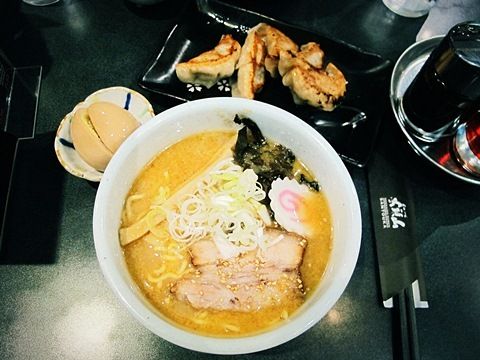 or maybe a little more than just this bowl of goodness.
3. these heavenly tarts from naomi kitchen, crawford lane.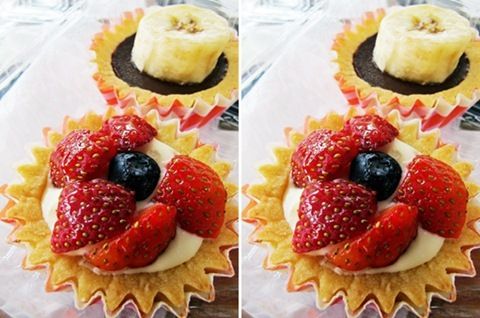 instant love for the strawberry x blueberry tart. the creme patisserie filling was spot on, i cant wait to try other fruit tarts as well. brb i'm in love.
OH YES i do realise they all revolves around food........ food makes me happy.
last week was almost perfect - two working days (
ching-$.$-ga-ling-ga-ling, moolah-come-to-me
), and i managed to fix dates and head out w my friends on days that i'm not working. trying to strike a balance between earning moolahs and also my social life
(ok an attempt, but mostly i haz no social life)
disclaimer:
this post contains lots of foodtography. if you're hungry or have not eaten your meal, please just leave now. grab a bite before coming back. ok, i'm bored as you can see.
flor patisserie,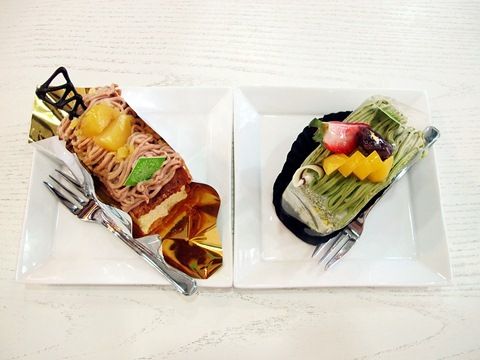 left: waguri millefeuille right: wakakusayama (swiss roll of honey infused green tea roll and red bean cream)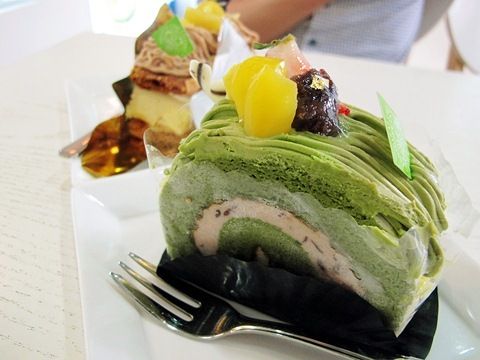 sean and i took a walk to ann siang hill last week, at tea time, he was craving for japanese pastries and cakes. we've been to k-ki together before, but not flor. so all along, i knew that flor's at duxton hill - which is v close to ann siang. i've tried flor's toufu chiffon and whole cake once, and they were pretty decent! so i took him there instead; the millefeuille we had was good, but i didnt quite like the green tea swiss roll! the one we had at dulcet and studio beats this hands down. looking forward to try their iced cheese tarts one day, are they any good?
Flor Patisserie
2 Duxton Hill #01-01
http://www.cakeflor.com.sg
toby's estate,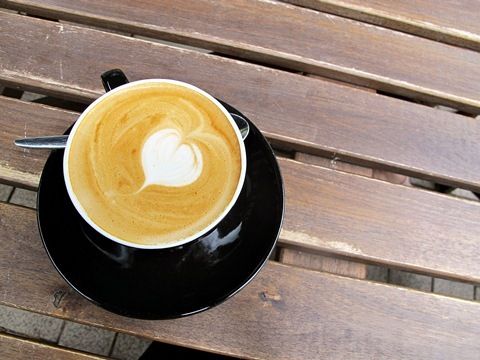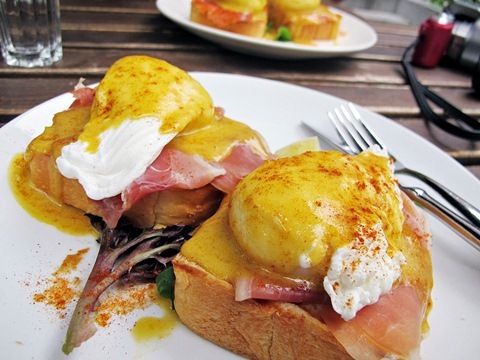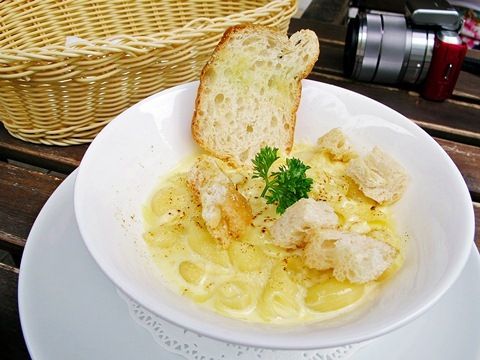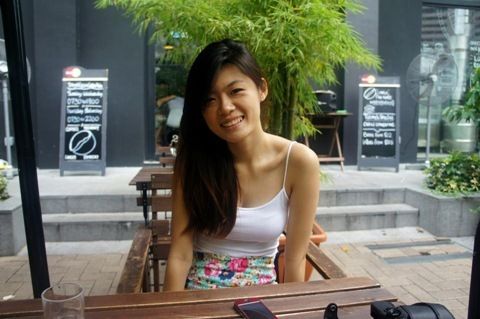 this girl pretty only.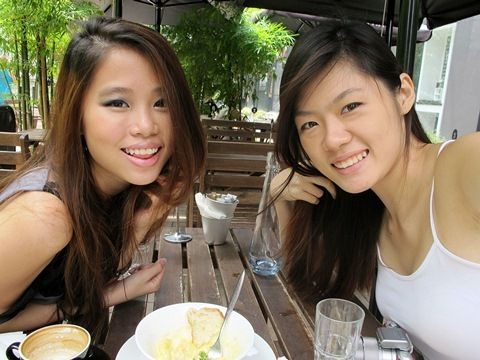 last monday, goodfren and i decided to head out for brunch at toby's! great, we're trying our best to resume our goodfren outings hahaha, cant rmb when was the last time we get out of our vicinity alr. we decided to go w toby's estate even though we have read so much mixed reviews about that joint, but i thought that breakfast food cant go very wrong, no? we also planned to explore and walk around robertson quay after toby's anw. of course, we started off w a cuppa cappucino since this joint is well known for their coffee. then we went on w the usuals - i had egg benny and she had egg royale. well, all the cafes in town are mostly serving up the same things, yet i'll never get bored of eating egg benny again and again. i once ate a egg benny where my poached eggs were cooked way too long, and my egg yolks were literally hard boiled when i sliced it in the middle, instead of oozing out. i was so disappointed i had to ask for a change... disclaimer k, i'm not always like that! in fact i'm not that fussy w food, but not when it's one of my favorite food - EGGGGS. omg i love to eggs and i'll only eat them the right way, like how it should be prepared. alright nvm, it's me and my rants again haha. back to toby's, we also shared a kids poriton of mac and cheese, which wasnt impressive at all
(besides the croutons, haha i like croutons too)
took some shots of the cafe's interior as well,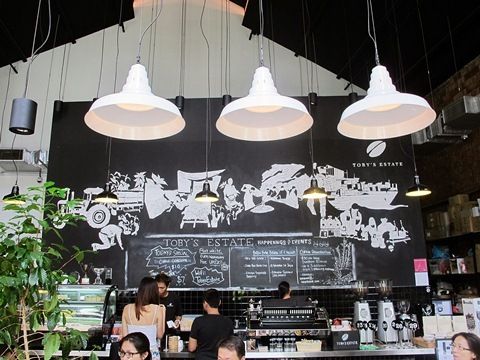 sacks of coffee beans next to a hugeass coffee machine..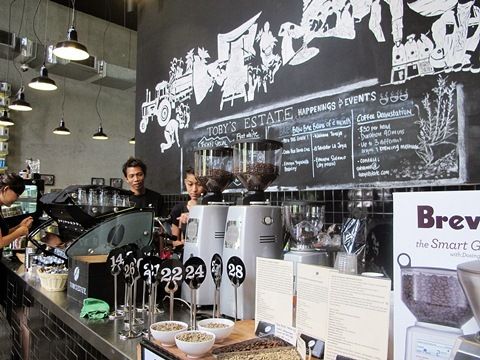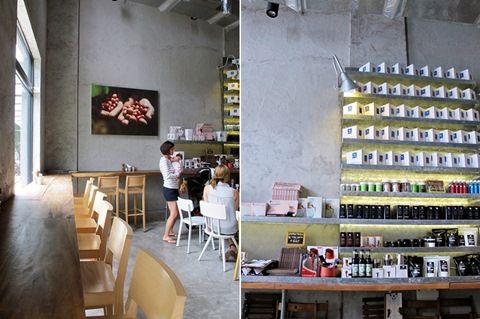 Toby's Estate
8 Rodyk Street
#01-03/04
http://www.tobysestate.com.sg
swirls bake shop,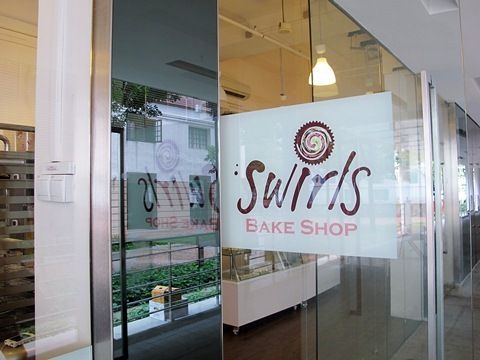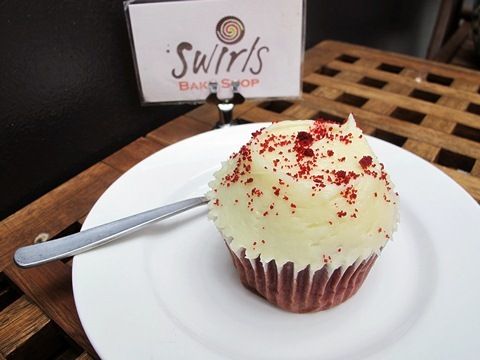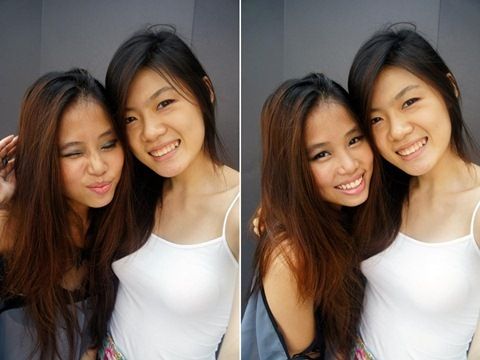 we decided to drop by swirls bake shop since it's just round the corner, behind toby's. been hearing so much about swirls for months alr, and i really wanted to lay my hands on their cupcakes as swirls have been described as one of the best cupcake stores in singapore. notice that the icing are not frosted and piped using piping bags, but manually frosted using a flat palette knife. we picked the red velvet cupcake, which is also the bestseller of the shop
(they have more than a hundred flavors. talk about variety!)
there's always something about red colouring, love just looking at it. well, but these didnt exactly blew me away, maybe it's because aussie's cupcakes were way too delightful... still, these sugary bliss are definitely worth a try.
Swirls Bake Shop
8 Rodyk Street
#01-08 (Off Robertson Quay)
http://www.swirls.com.sg
eM by the river,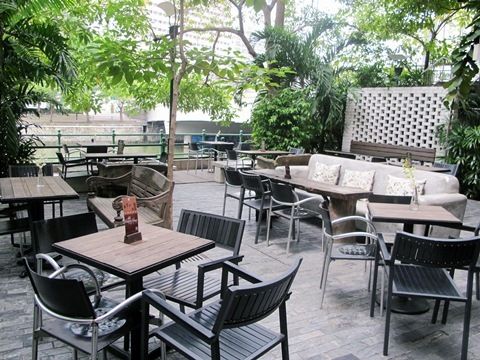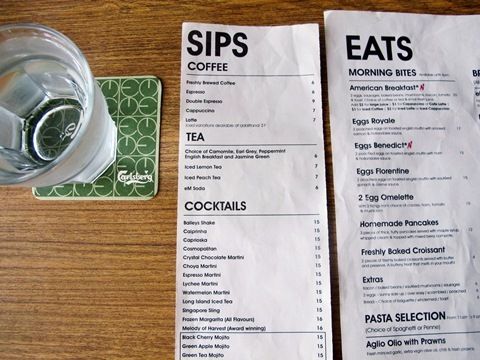 from where i was sitting...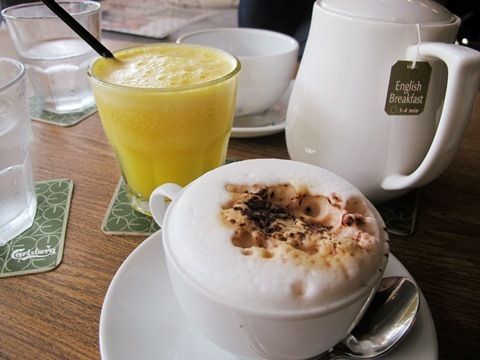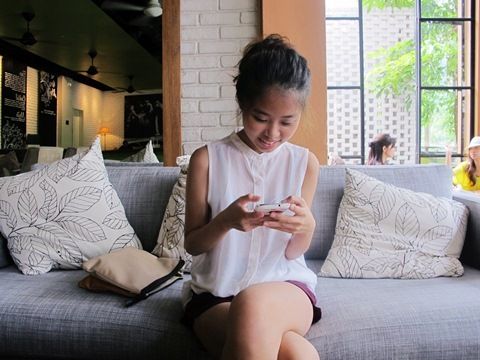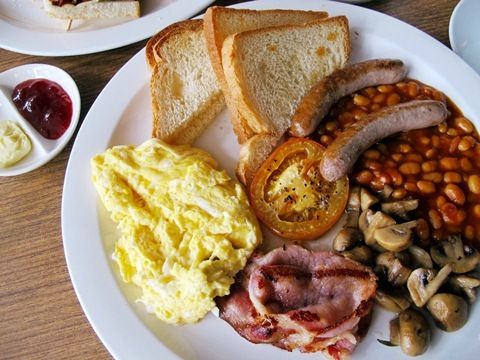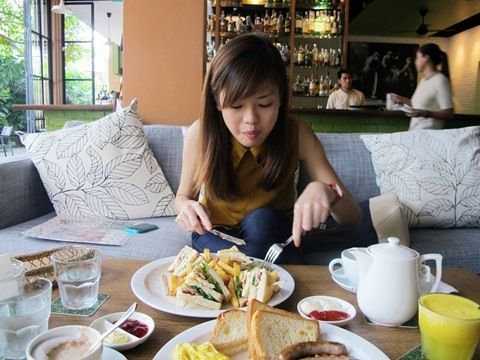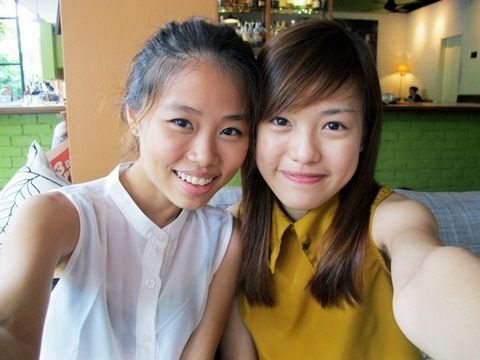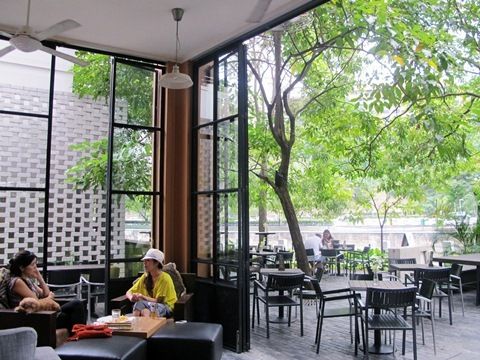 made a trip to yet another robertson quay's cafe on friday! there's so many dining spots to check out at robertson's quay, the next time i head there, i'm going to pay a visit to either a ramen shop or stacked dim sum bar fo sho. dated lishwen out for brunch at eM - i love the location and atmosphere. place was really chill, a really great place to have breakfast. i went ahead w the american breakfast
(came along w a cuppa coffee and fruit juice)
, while lishwen had the club sandwich. also, i chose scrambled eggs over poached eggs or sunny side up since i felt like they're a safer bet. remember, when in doubt, always order scrambled eggs. and i wasnt disappointed, food was pretty decent!
happy nineteenth pretty girl! see you when school starts x
eM by the River
Gallery Hotel
1 Nanson Rd
http://www.em-n-em.com
ending off w some shots from red dot museum,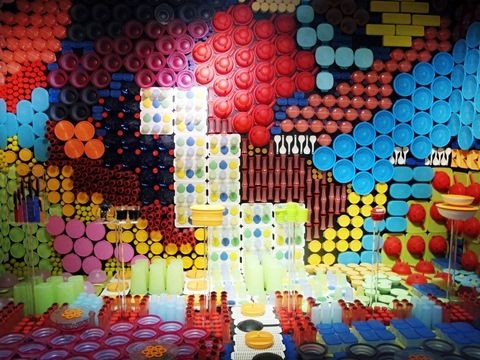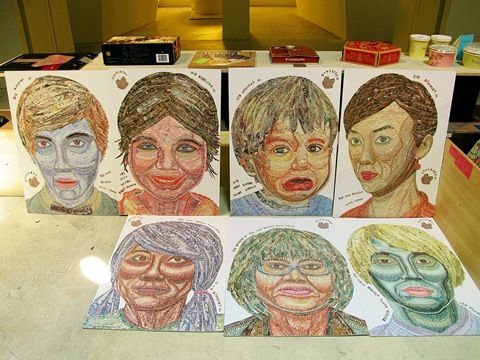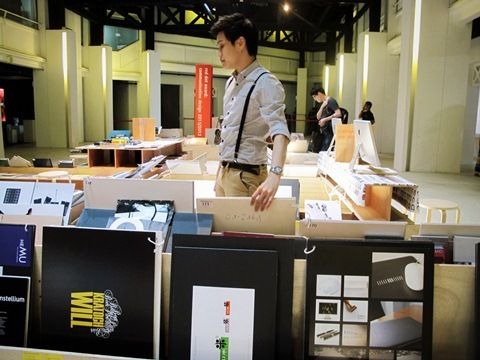 yes sean wore his suspenders out! hahaha just to please me.
i cant believe how quickly time flies. fourth week into the holidays already, in other words, three more weeks till school resumes. i dont think i've had my fair share of fun yet, not much time left though. i managed to glance through my new timetable and it's not exactly ideal since i've got three long school days
(yes, you are right. one of those's on a friday)
but i shall not complain since i've got a day off this semester -
come on', that's right, cheerios
.