the world is still up and running, i've got so many texts like,
"omg you're still alive"
,
"congratulations, you survived!!"
haha hokayy, i didnt believed that doomsday shit at all anyway. but still, i realised that if it was really earth's last day yesterday, i would be cracking eggs or washing the lava cake tins at work. and i was wearing just a pair of jeans and a polo tee, and an apron stained w milk chocolate. oh and my hair combed all the way backwards. basically, i looked bad from all angles. no fucking way am i going to die this way hahaa.
so i turned 21 two weeks ago. apparently, turning 21's the cusp of adulthood
(well, traditionally)
but i kinda disagree that statement because i dont think turning 21 means the end of childhood, at least for me. then again, if you think about it thoroughly, what can we do when we turn 21 that we have not already done before? of course, i think it's an great excuse to throw a party to mark this step before keeping the fun going for the next nine years uh. actually i wouldnt mind holding parties every year, it's kinda fun actually, but planning really needs some time and lots of effort.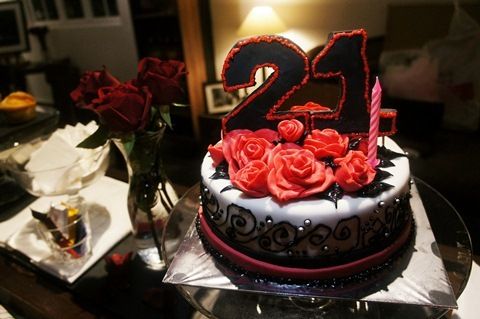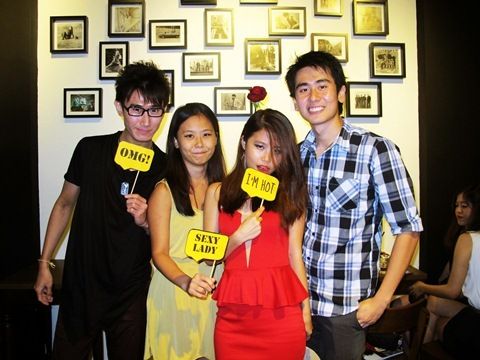 i planned and celebrated my birthday earlier this year, the weekend before my cake day to be exact since it falls on a weekday. a dinner party that is! contacted and enquired a few cafes and eventually settled on soho coffee. i've been there once, and really liked how cosy yet classy the boutique cafe is! eventually booked the entire cafe, and also requested roses and a dessert spread along w the three course meal. i also had trouble w my birthday cake, a lot of trouble actually. i emailed three different bakeshop, and all three owners were heading overseas on the weekend i planned to have my party, what are the odds? but thank goodness, leo offered to help me w my cake. cant thank that dude enough, he's the baker of our shop, but more like an elder brother to me. and that night, i made it clear that all my guests got to turn up wearing red lipstick! made me so damn happy.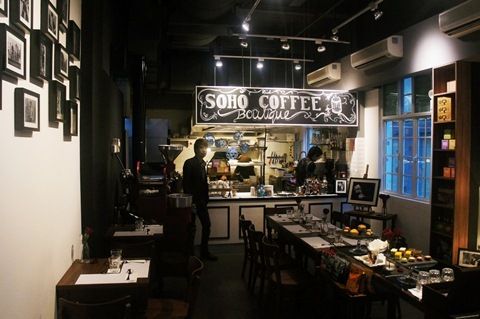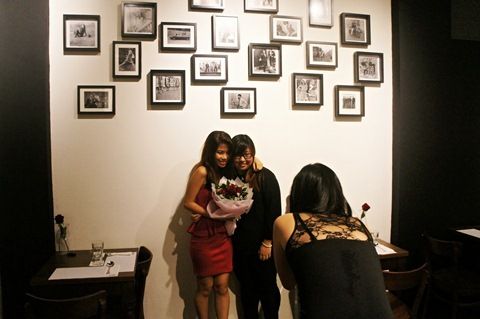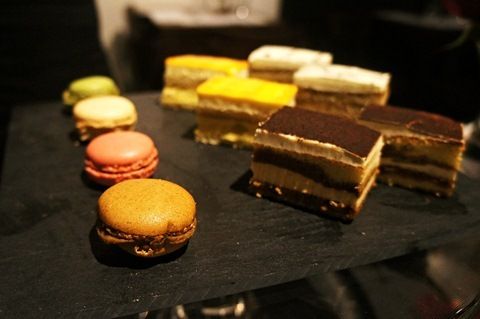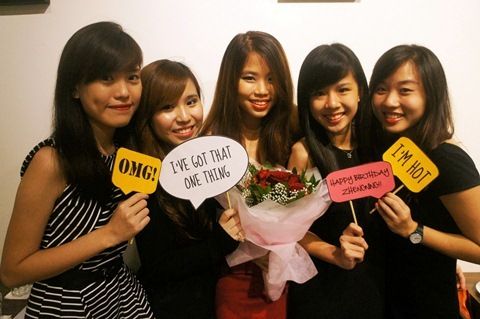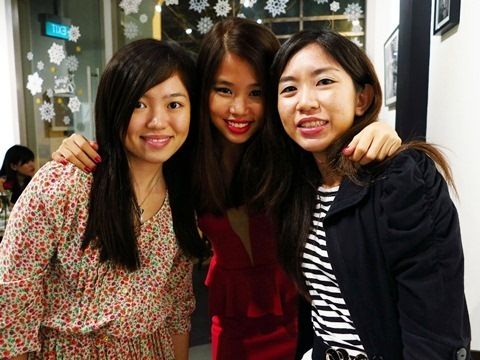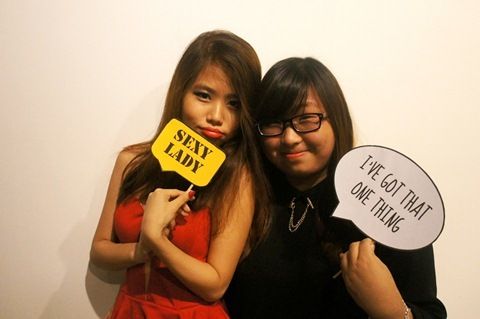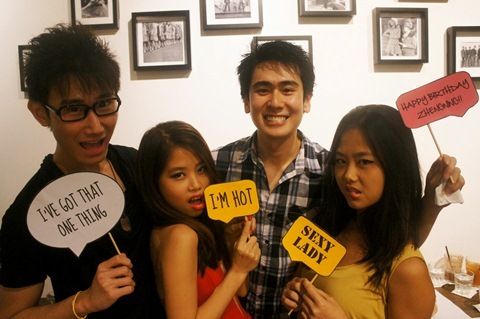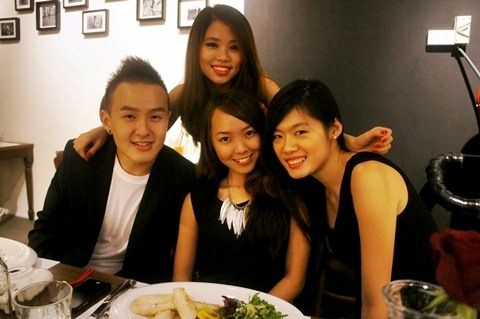 and of course, here comes the obligatory photos of a birthday party hahaha - photos w the birthday cakezxzx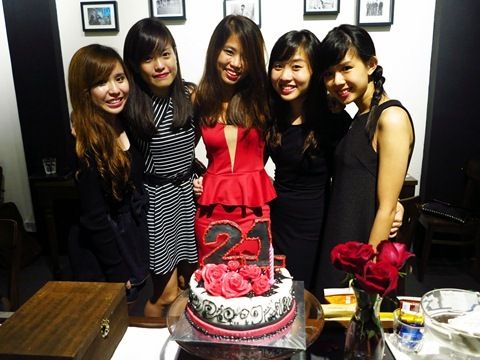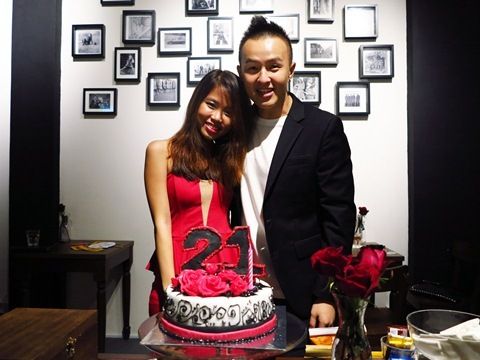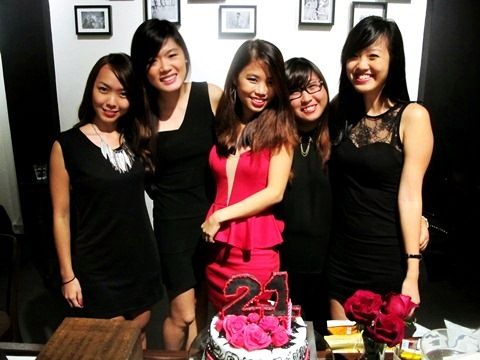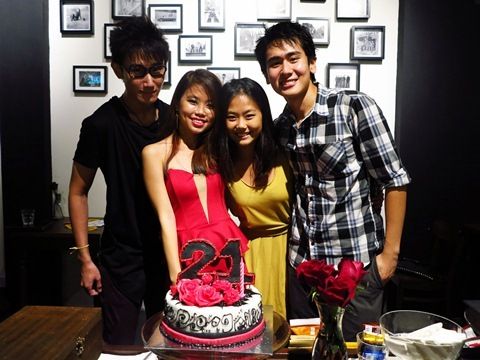 and finally,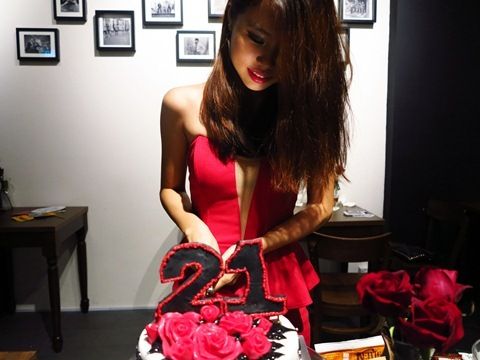 heartfelt thanks to all who attended my 21st dinner party. had a great night, it was great fun and i hope you guys enjoyed the food too. you guys are my favouritest people in the entire world and celebrating my special day w me, means so much to me. those who couldn't make it, i wished you were there. thank you for all the love nonetheless.
(in case you're wondering, my dress's from nastygal hehe and it fits perfectly!)
Soho Coffee
36 Armenian St #01-08
S (179934)
on my actual birthday, mom dragged me outta my room and surprised me w a birthday cake just before 12 sharp. that's extremely sweet of her to do that, dont you think? posted a photo of that on my instagram, and yes got to say this again, sometimes my mom does surprise me when i thought there's nothing that would ever surprise me anymore. the next morning, i came to the kitchen to a bowl of meesuah w two boiled eggs. it has been customary at least for my family that, we got to have birthday meesua w two eggs on our birthdays. i'm almost proud that my family keeps this tradition alive, nothing beats the feeling of eating something mommy dearest prepared w all her heart right early in the morn,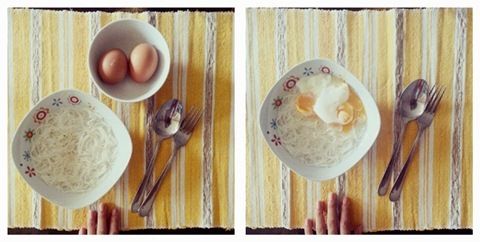 headed out to meet my sishood girls for dinner, and i didnt expect my anchor girls to plan a surprise for me at all! sweetest girls ever, no doubt. i thank god that i got closer to the four of them this semester.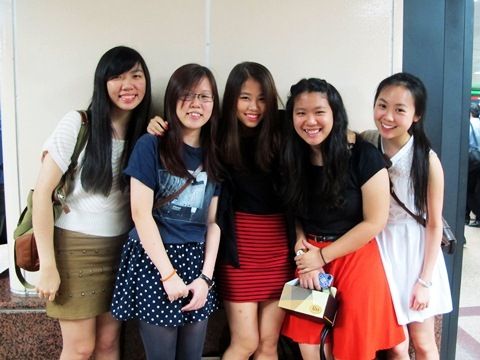 dinner w my girls at club street social, possibly one of the places i've longed to tried on my list. i've always loved breakfast food, heading to somewhere that serves all day breakfast would definitely be most appropriate.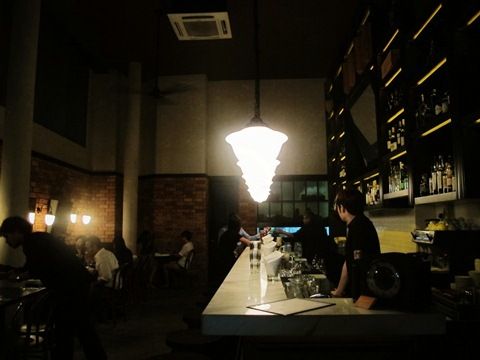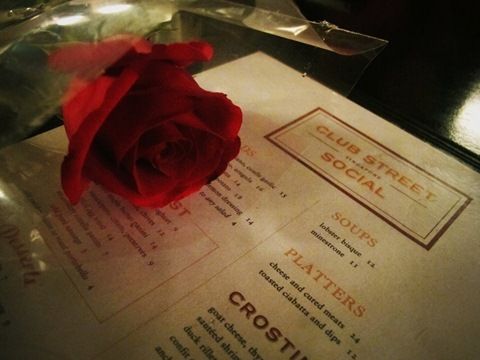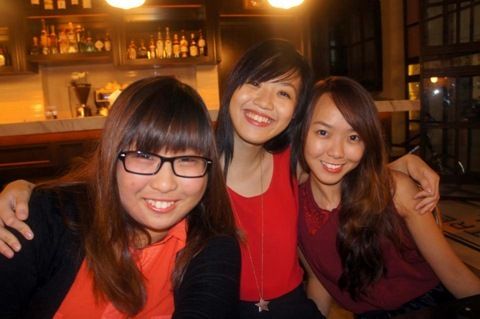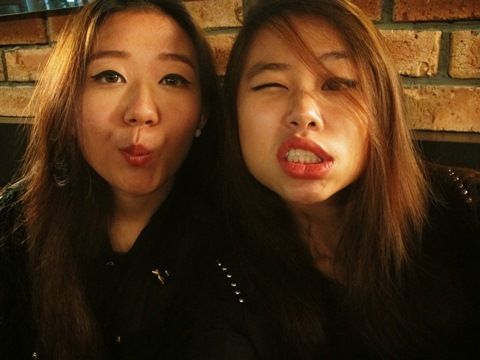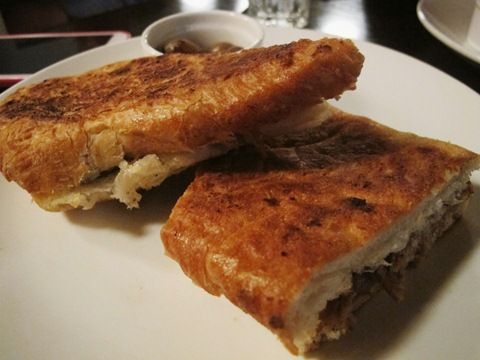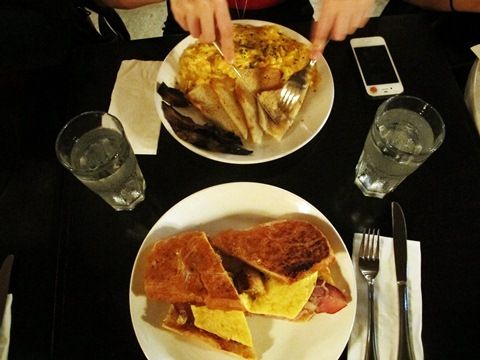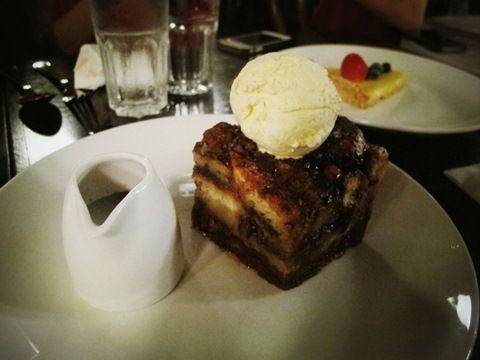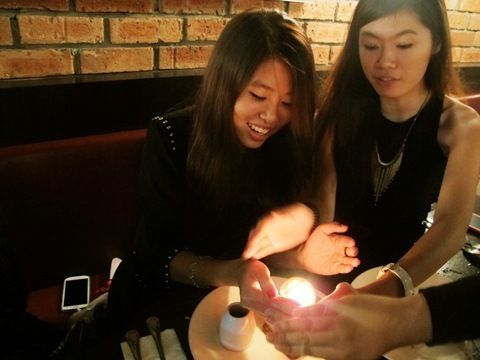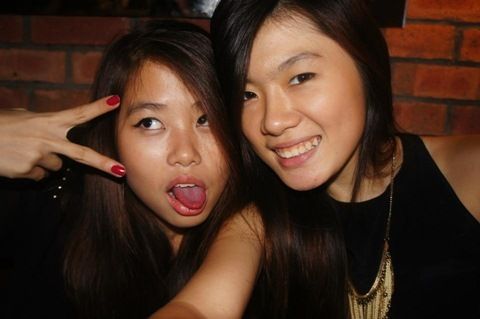 club street social's tucked away at a corner of gemmill lane, you got to keep a look out on the street names and all, in case you missed a turn or what not. we took quite a while before we got there. so glad i finally tried this joint, the food were oh so good, lip smacking delicious! they definitely have some of the best panini i've ever had. i had the bacon egg and maple butter panini, it was beyond amazing. and i dont like to exaggerate. i wouldnt mind having these tasty crusty bread, w my favorite fillings egg and bacon every single day. we also tried the duck confit panini, their scrambled eggs w toast
(super fluffy, buttery....so good)
, lemon curd tart and nutella breadpudding
(i think)
i'll definitely be back for more, such a great place to chill anytime.
Club Street Social
5 Gemmill Lane
S(069261)
headed off to vivo thereafter, we caught some fireworks from uss too! awesome powsome. fireworks on my birthday, that's sweet. notice we're all clad in red and black again, my two favorite colors no doubt. and yes, we actually had a theme that night - guns and roses! hehe love my favorite girls.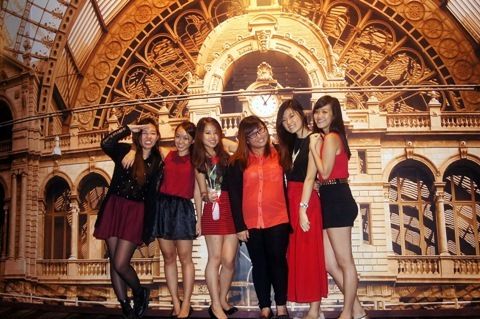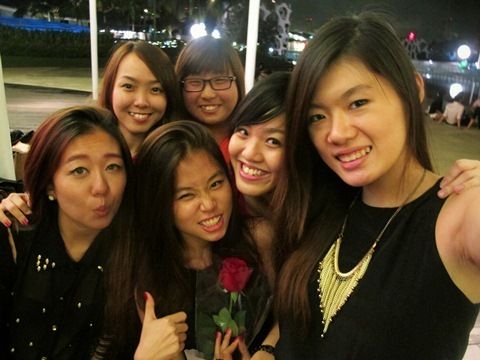 still, though i'm a grown up young lady
(hahaha funny term to call myself)
i dont quite consider myself an ADULT-adult yet since i dont have the financial ability to own my own apartment, or car.. that said, gonna do up 2013's new year resolution in a bit. goals, please be realistic.