been eating so much these days, dining out at cafes/restos every single day for two consecutive weeks already. the amount weight i've put on.... let's not talk about it man. just imagine how much i've been spending on food these days. imma try to get down on posting these visuals before december ends! oh yes, i'm on a roll.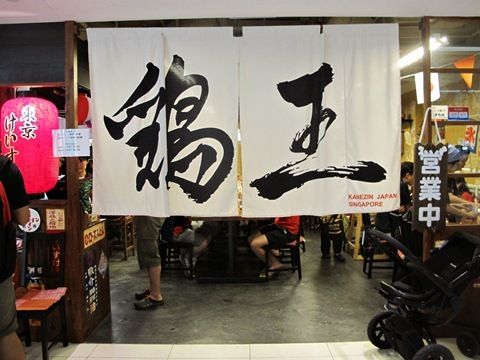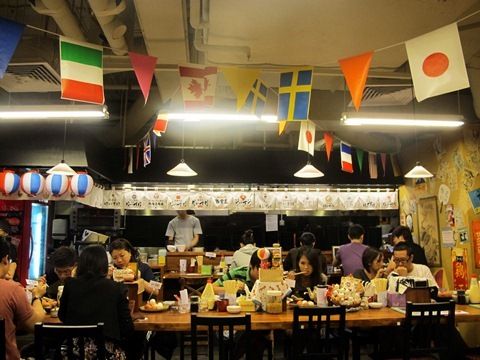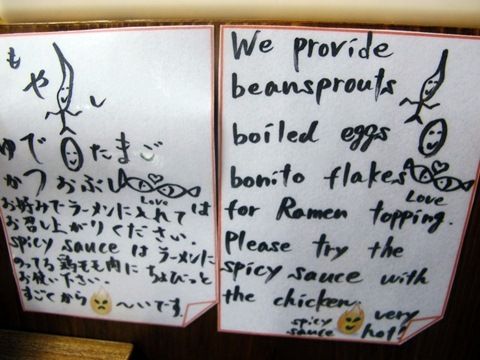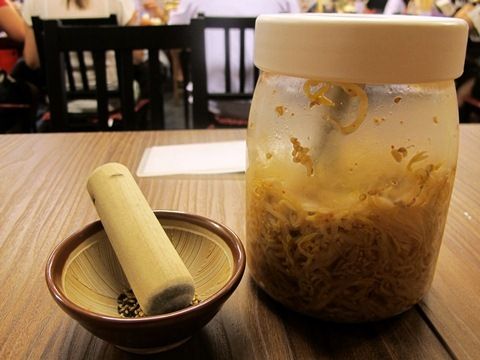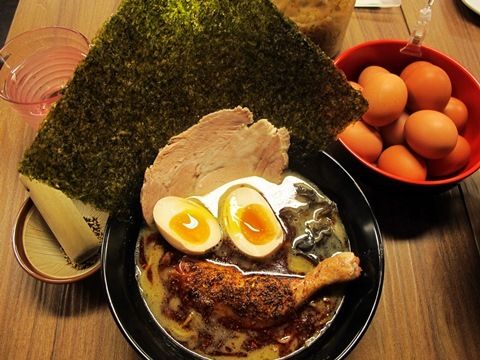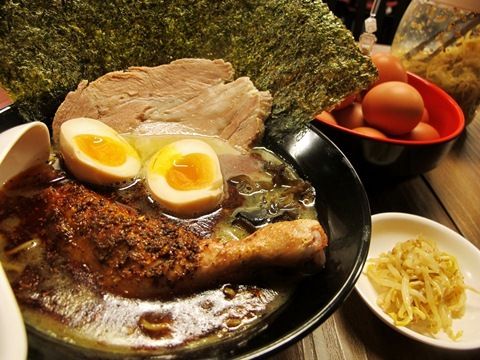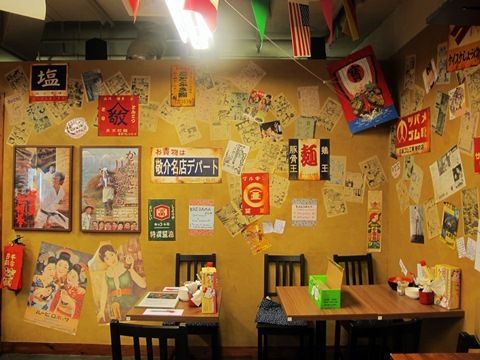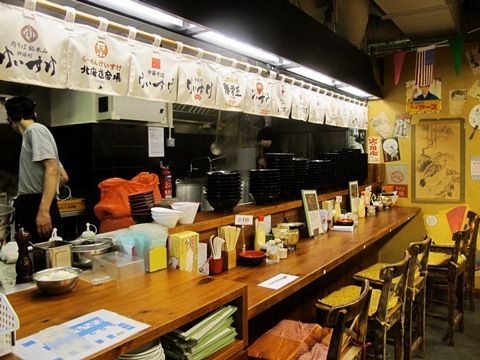 day out w my dear girl @wenshi15 sometime back last month. we were craving for ramen so bad, well in fact i'm constantly craving for ramen
(hint hint, people just date me out for ramen k i'll say yes)
so the night before our date, i was researching on this joint. and wow, lots of rave reviews about this place, the fact that hard boiled eggs were free flow was so tempting. not forgetting pictures of that huge chicken thigh, there was no reason to say no. this is the third ramen restaurant opened by celebrity chef, keisuke takeda, and it's a brand new concept located within the vicinity of tanjong pagar just so that fans of tonkotsu king at orchid hotel can skip the long queue. there are three different soup bases available - original, black spicy
(w szechuan peppercorn)
and green spicy
(w wasabi sauce)
. also, similar to the outlets, you can customise your ramen according to your preference. both of us went ahead with the black spicy ramen special, w all the toppings - that's only $16.90 w the full works of tamago eggs, seaweed, char siew, and the amazing tender chicken thigh w the ramen and broth. that's what i call
'the ultimate meal in a bowl' -
the chicken thigh was amazingly huge, and perfectly grilled. it was so good.. besides the free flow of hard boiled eggs, other condiments includes chilled pickled beansprouts, freshly roasted sesame seeds, bonito flakes and chilli powder. such a satisfying meal we had! definitely worth every penny.
Ramen Keisuke Tori King
Amara Hotel Shopping Mall @ 100AM
100 Tras Street #03-15
S (079027)
took a long walk along the cbd area, and we ended up at clarke quay
(well, somehow)
, decided to take a break at this relative new bakery cafe at the central.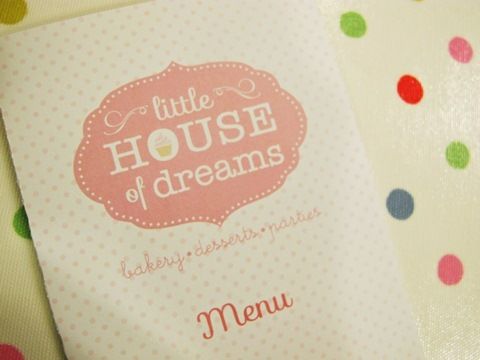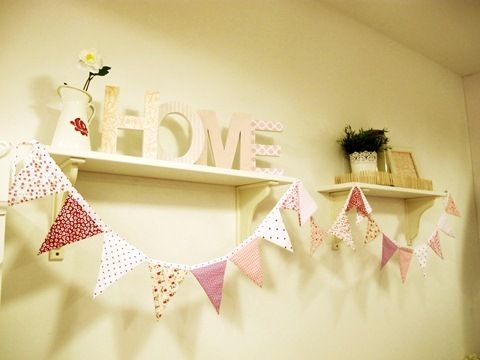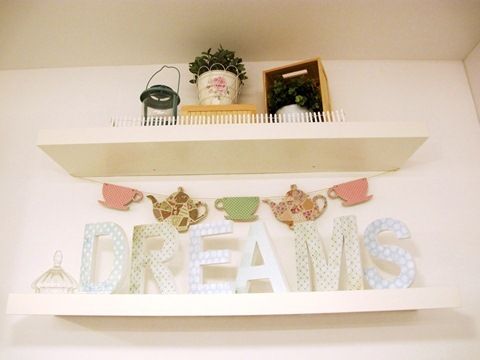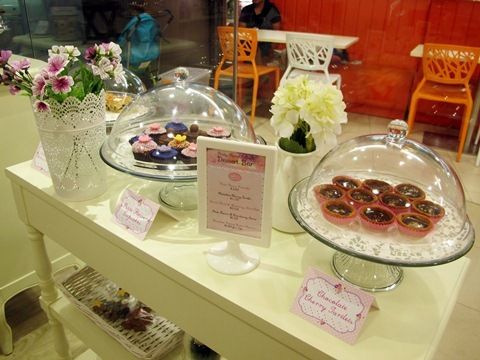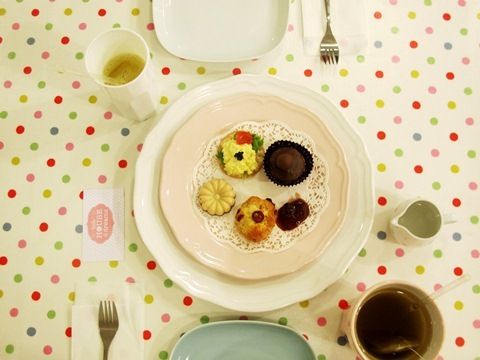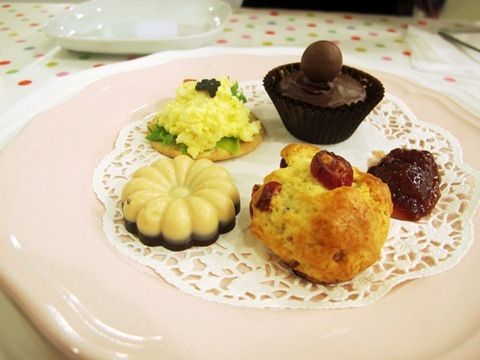 such a girly and cosy place! this little bakery cafe offers set lunches, all day tea sets, beverages, as well as a huge selection of desserts - ranging from cupcakes, scones, and even marshmallow pops. i eventually went back to the shop a week later to grab more marshmallow pops because they were too cute
(i'll post them up in a bit)
we decided to order the charlotte tea set to share since we were still pretty full from our ultimate bowl at tori king, and we still have dinner plans later on. and there you go - a petite chocolate cupcake, mini cranberry scone, a savory canape, and the peanut butter chocolate. the scone was definitely my favorite.
little house of dreams not only offers dessert table and candy bar services, they also holds various pastry and crafting workshop! do check out their webpage for their lovely dessert table and details on their classes.
Little House of Dreams
6 Eu Tong Sen Street
The Central #B1-27E
S (059817)