trying hard to keep to my promise of posting something on monday night, so here i am. feeling rather lazy though, i just got up from a nap and i'm pretty much heading to bed after i bathe. haven been catching any movies lately, i mean besides gangster squad. cornball script, but i still thought it was not a bad one. and of cos mr gosling made the gangsta movie so much better hehe. have yet to catch silver lining, hansel gretel and zero dark thirty. oh man, where art thou my movie buddies. maybe i should embrace the fact that we're living in a planet where people only watch movies with their boyfriends and girlfriends. lol, ok. tell me i did not just say that.
pictures from le annual christmas dinner party w the girls at gaggy's,
last weekend of december'12 -
(& ma's finally back from land of xlb)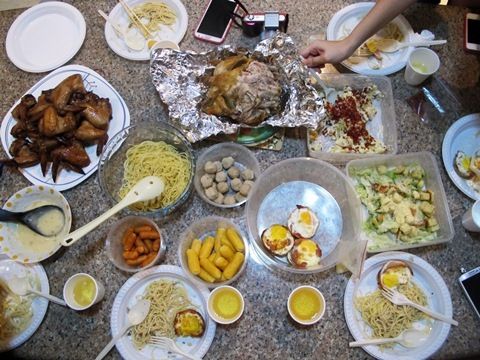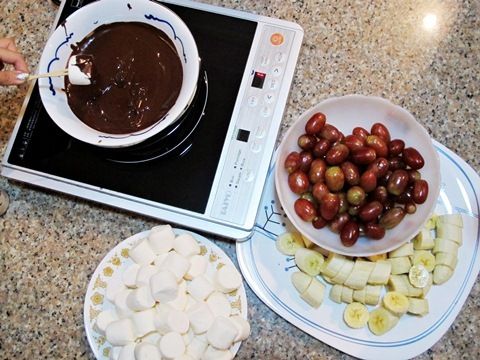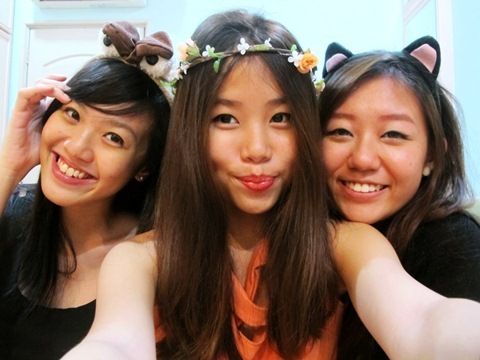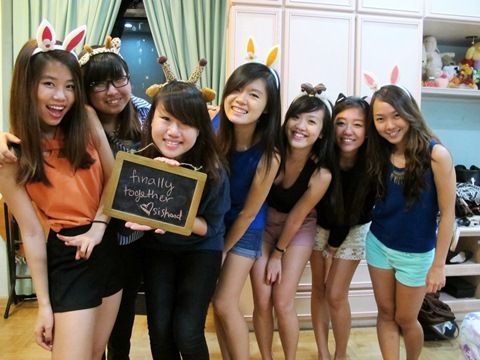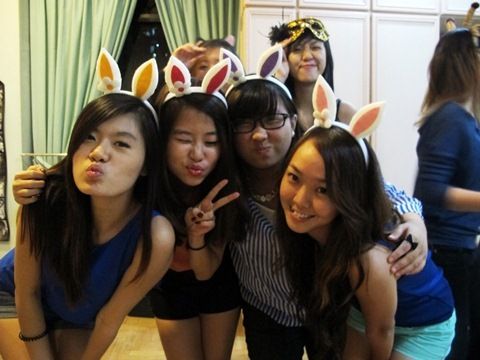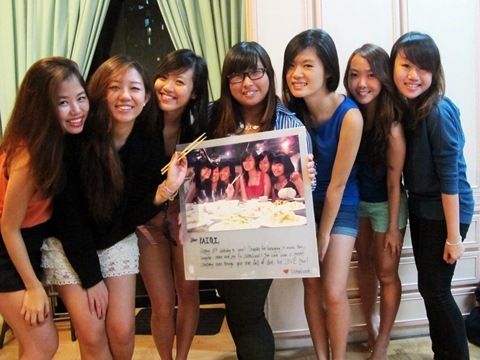 2012 vs 2009 woah
it was a potluck party this time round! when i think of dinner parties, i think of nights filled w good food, good company, and amazing conversations - all checked in one night. just take a look at our spread, we had pasta, potato and caesar salad, roasted chicken, sausages and meatballs, wings, bacon toast cups, and of course, chocolate fondue for desserts. we had the usual angel and mortal way of gift exchange. so that summed up our third christmas party tgt.
i'm gonna share this recipe to
bacon wrapped egg/bacon toast cups
(whatever you called it)
this one appeared on my blog
last year
too. in fact i made this one so many times, i lost count of it. but yes i can assure you, this one's extremely easy and delicious. perfect for a lazy weekend or just a quick breakfast, or if you like eggs, bacon, and bread just like myself. all three rolled up in one, how convenient's that?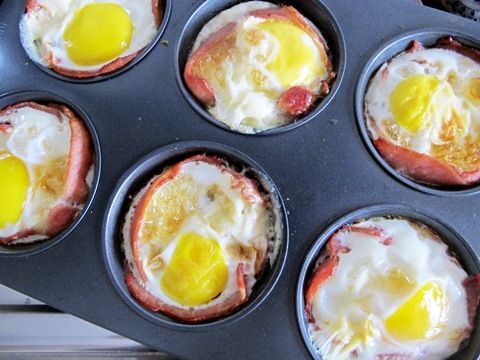 because we all love bacon and breakfast food.....
(s o u r c e)
(for just one muffin tray)
6 slices of bacons
6 slices of bread
6 eggs
shredded cheddar
chopped herbs
salt and pepper
preheat the oven to 200 degree celsius, and grease the muffin pan with butter. in a skillet, fry bacon until slightly browned but not completely crispy, still pliable. drain on paper towels and let it cool. meanwhile, cut out rounds of bread
(i used a drinking glass)
, press the bread rounds into the greased muffin wells. line the muffin wells w bacon slices, positioning between bread and muffin tin. add a small amount of shredded cheese in the center of each piece of bread. crack an egg into each cup, one at a time, removing about half the egg white each time. sprinkle with chopped herbs, salt and pepper. then bake until set for approx 8 to 9min. then run a knife around the edge of each muffin well to loosen the egg cups. and you're... DONE.