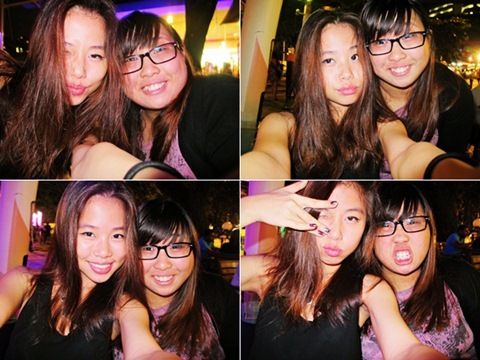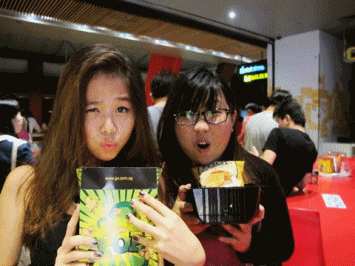 happy new year everyone. so i spent my new year's eve hanging out w the le bestie instead of heading to zouk last night. sipped on some booze, shouted and wished strangers happy new year, before catching les miserables. well and obviously, first meal of the year was nachos and popcorns, a quiet new year a great company albeit the freezer weather at dawn. 2013 also started w me, holding an intriguing conversation w le cabbie otw back home.
i wanted to sneak in a post before 2012 officially drew to a close, but as usual, procrastination took over me, and at the same time, the new year snuck up quicker than i expected. i used do a giant recaps every year, it's so fun looking back on the year and do reflections, but i'm really getting lazier as i grow old. the year behind me was full of ups and downs, lots of life altering changes took place, and i wouldnt have imagined my life to be in this mix right now a year ago. it's not a bad mix afterall, but it definitely hasn't been a great year, with that many trying situations, tough times, good times, tears, and a failed relationship. i just cant do anything good. achieved nothing at the end of the day, and given up tons of hope. i want to stay positive for the new year, and remember all the insanely good times from the past year - that would be one of my many resolutions for the new year. and of course, i loved every single travel experience and opportunity i had, i was fortunate enough to fly over to australia, hung out w penguins, koalas and kangaroos. the trip to australia was definitely my favorite moment in 2012, undoubtedly. i had the time of my life there. i attained my driver's license, and made a solo trip before turning twenty one. made new friends, forged stronger friendships w the old ones, i also got myself a job to earn a little spare cash, though i've not been saving it up for my graduation trip. in fact, i've been spending way too much after working. oh well, i'm so glad that 2012 has officially ended for me. thanks to everyone who has taken part in some way.
i hope to make 2013's a thousand times better. i just want to be happy to be honest. i want to be genuinely happy. enough of heartaches and bullshits, i need new directions. i need to stop wasting time on people who dont give a damn about me at all. i will be graduating in 2013, and god knows i might turn into a corporate slave or just a jobless soul wandering around, i dont know. i'm in for a bit of suspense, but i need a little bit of luck too. stay
positive
, strong, and active. keep fighting. life is going to be what i make it, and my life will be amazing and worth living for. i just knew it. here's to a new year full of
love and
happiness.
2013, i'm going to stay stoked for you for as long as i can. please dont fail me. excite me.