some photo spammage
(and lovely faces i met too)
from january before i turn my blog into a food blog literally. i'm not joking but i've got visuals from like at least four more
cafe-resto
visits from january itself, to get it up on here. why am i so greedy? that, i have no idea too. i'm really trying my best to you know, post everything up asap, so that i can start to keep my blog up-to-date. but somehow, this is turning out to be tougher than i thought. it's almost march, and whut, i'm still looking back on january. urgh, no good.
this was week one of jan @ ksuites w wongmajesty and my favorite girls,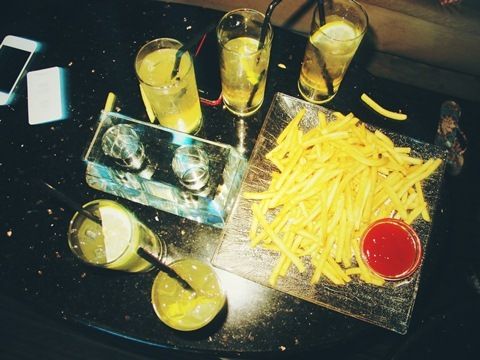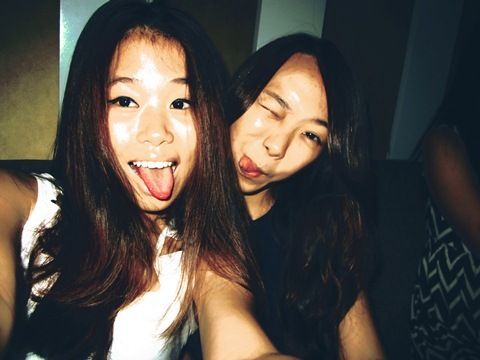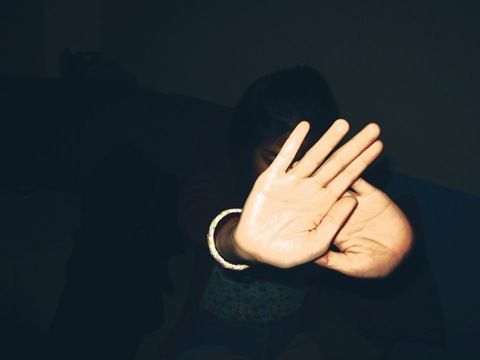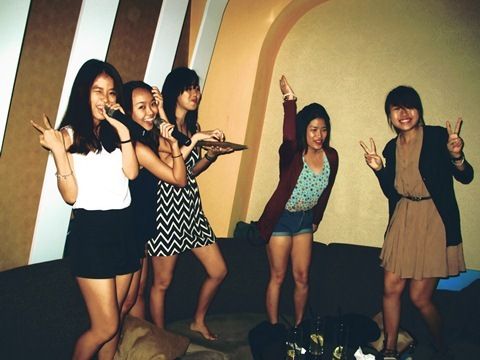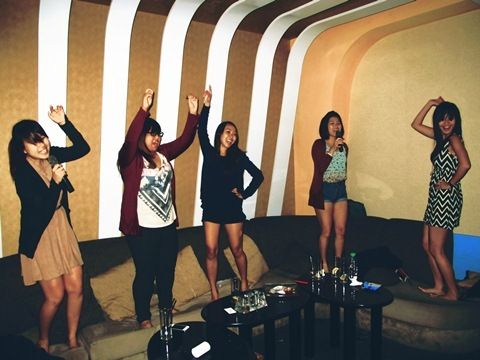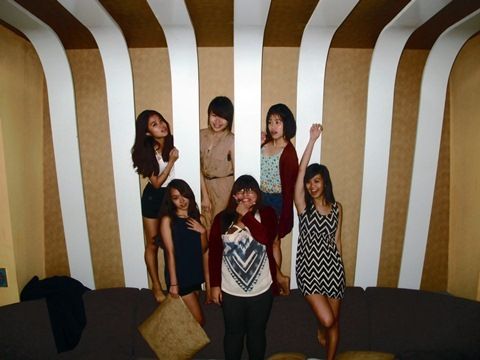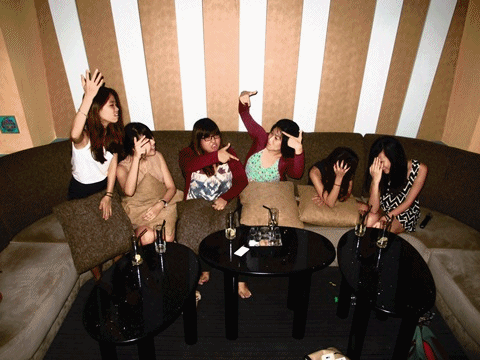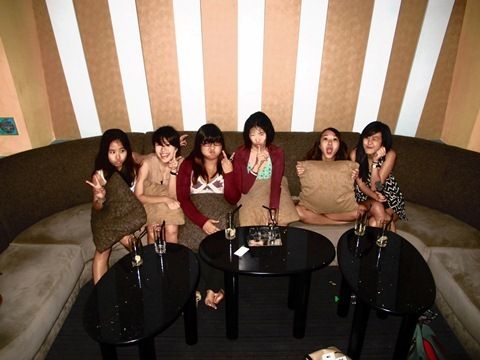 hokayy, that was a whole lot of photo spammage, we are so damn good at selfies. love the two gifs above though, quoted my photo caption over at instagram:
"one moment sorority girls, one momenet chao ah lians."
hahaha i know right, continuous timer shots in just a front seconds, do not doubt our selfie skills.
the same week, had dinner @ bobby good
(csfc)
w the smoulder team,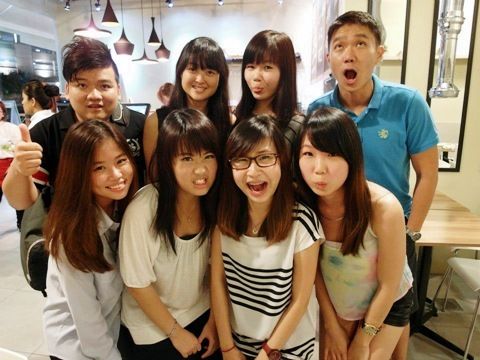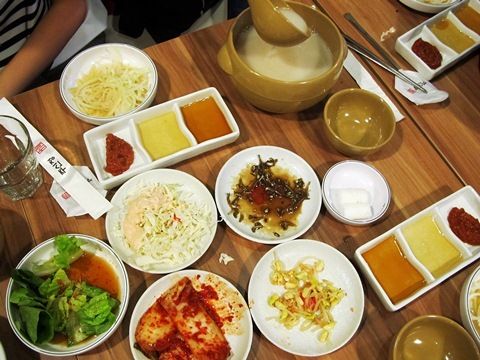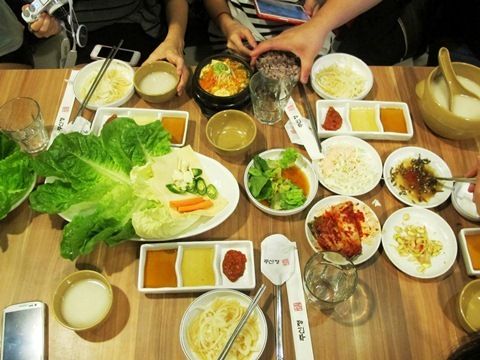 love the spread of korean banchans! cant stop asking for more appetizers since we could refill it, i had like five or six plates of kimchi and anchovies to myself. we also had extra servings of beef and chicken since we knew the manager
(wooohoooo!!)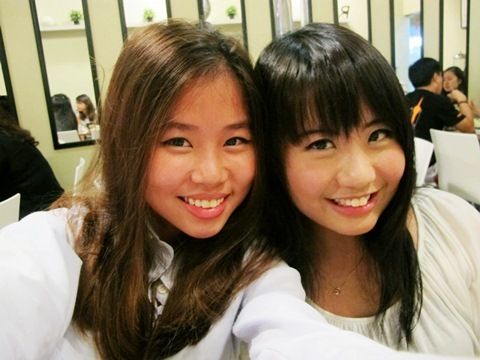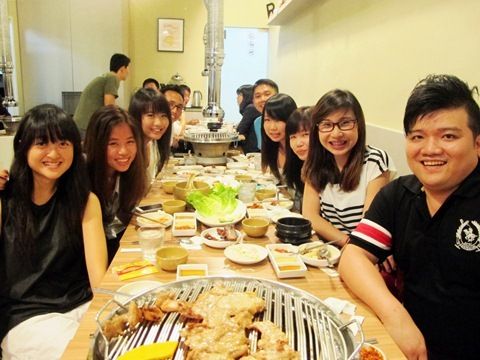 overnight karaoke at crown after dinner, well it was some sort of a celebratory meal for good sales and of course, hard work over the christmas period.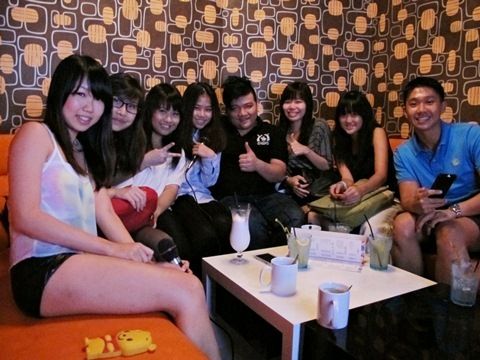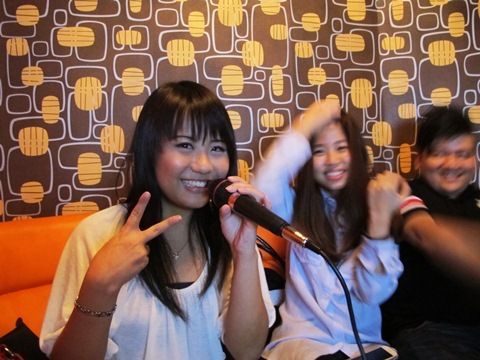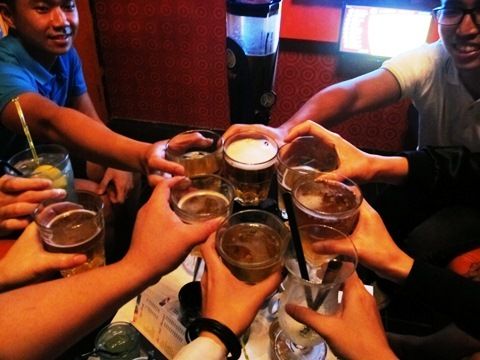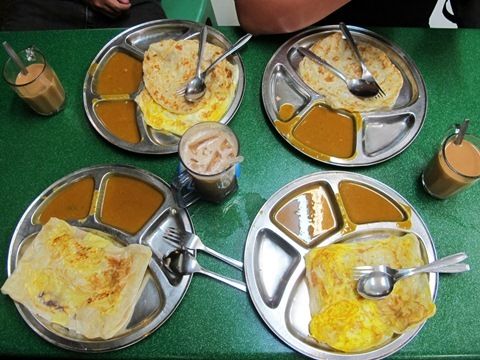 and this was breakfast at 5am w leo, wenbin and ivy
(sole survivors)
the rest left much earlier. i really dont get how i stay energetic and was still singing upbeat songs. trying to be a rapper all, at 4 plus am. i'm good
(hahaha)
such a night to remember, ivy and i couldnt stop laughing at whatever happened. what am i talking, we laugh at everything... nvm.
i got my nails painted! really cute bw meow reow polka dot nails, thanks to our favorite girl wenshit, i swear she's one aspiring manicurist seriously!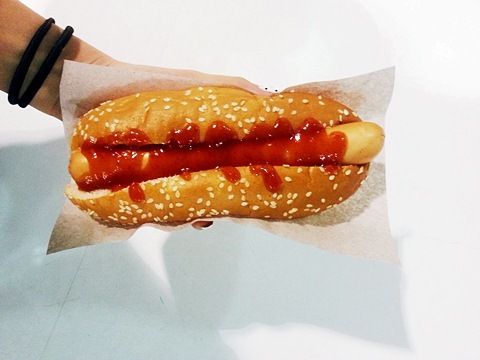 quick lunch some day at work, we had a really short lunch break that work day
(mehhh)
. and what you see was really just a normal hot dog bun, but definitely worth a mention since it was only..... sixty cents. no i'm not kidding.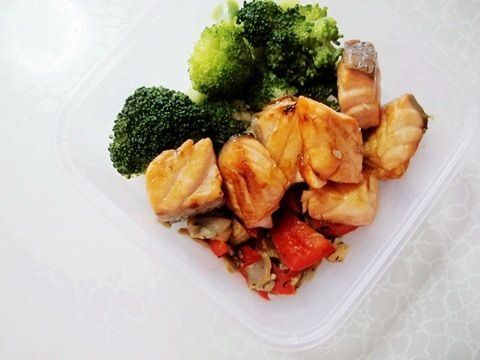 i was also food gifted a rainbow by huiling. she's really sweet, i felt so bad and greedy! hahaha. and this was so damn yummy. love 'em!
attended a cousin's wedding dinner,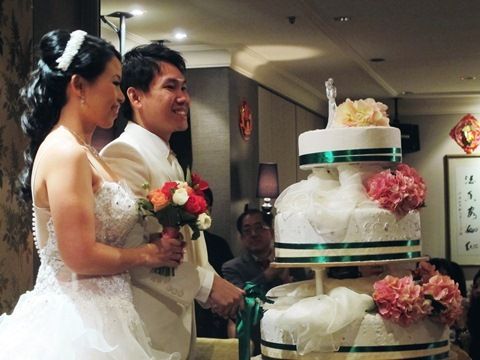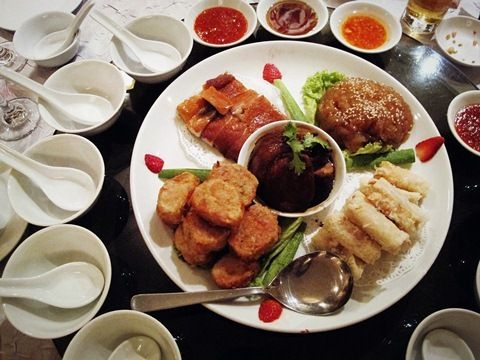 #eatafuckingrainbow
ok no, but that was the only appealing foodphotography from my camera that night.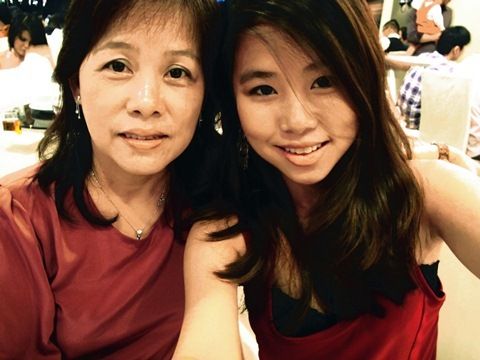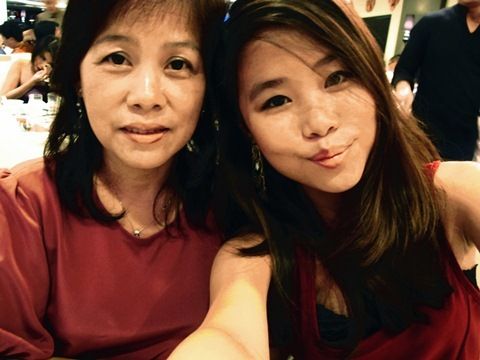 i realize i seldom post pictures of my parents and myself on my blog, so here's two photos of mom and myself. i know, my mom looks so young for her age, she do look like she's in her late twenties or early thirties no? she gets the latter sometimes, i mean it should be a compliment huh, for her. i get it quite a lot too, for my case, looking like seventeen, eighteen. blahblahblah. but i still cannot believe that someone actually came up to me and thought i was fifteen. i mean are you kidding me, fifteen?! i think it's just... insulting. so, good and bad uh?
huiyi's birthday lunch @ société canteen and cupcake engineer
(cluny court)
,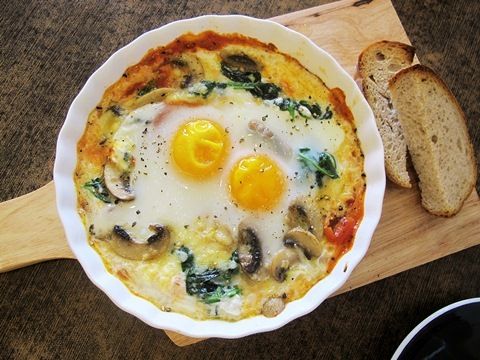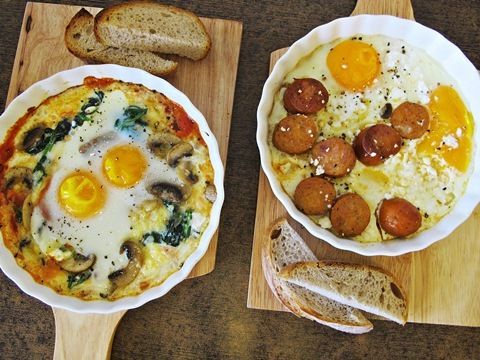 i used to frequent cluny court a bit during my younger days
(i've got quite a few direct buses to that area)
, well things are so different after botanic gardens mrt was built, but more convenient definitely. i spied the exterior of société canteen and cupcake engineer on several occasions, in fact every time otw back if i ever pass timah area, so i suggested this breakfast hideout to the girls for huitototo's bday brunch. the cafe was really small though, they also had an open concept kitchen. good and bad i guess - coffee talk over the counter was made possible, but also, the smell of grease and food got stuck to our clothes. all three of us ordered baked eggs
(because they looked so good on their fb)
instead of the usual egg ben or big breakfast. what a wise choice, it was really yummy though the portion was quite small and we waited forever for our food to arrive. i've read quite a few reviews about their slow service too, seems like they are understaffed. the baked eggs were really good though!
Société Canteen
501 Bukit Timah Rd
#01-05B Cluny Court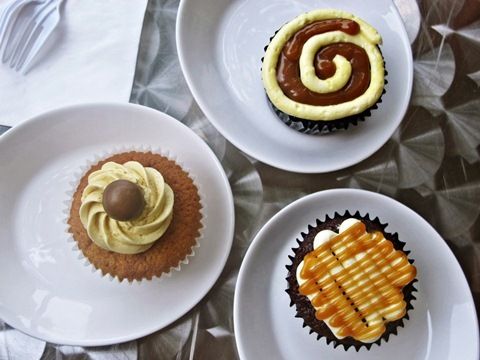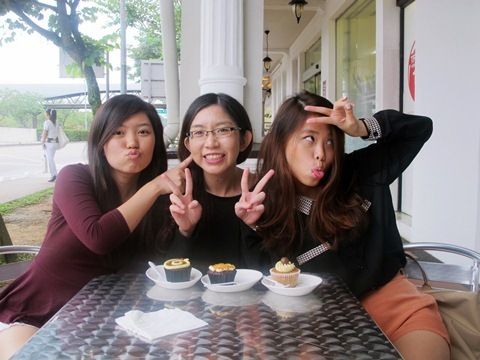 our next stop was cupcake engineer, a really small shop too though. we picked one each -
hoho horlicks
,
sweet caramel
and
salted caramel
. couldnt exactly taste the horlicks flavor though, seems just like a normal pound cake w frosting to me. didnt quite like the frosting because it seems slighty greasy.. they also have unique flavors that they 'engineered' like the bandung cupcake, and the recent pineapple tarts cupcake for cny. pb and banana sounds good to me though, but it wasnt available that day. after trying so many different cupcakes from local and overseas' bakeries, i still loved the ones at loewen gardens farm market sold by a caucasian lady, i dont know the name of her bakestore sadly, sighpie. yes and of course, the ones i really enjoyed were the ones i had in melbourne... so good.
Cupcake Engineer
501 Bukit Timah Rd
#01-03A Cluny Court