"when was the last time you imagined what your future looked like? whether you want your life to be all about family, romance, travel or running the world, you need to picture it as completely as you can - only then will you be able to believe that it can happen. visualization will help you get where you need to go. feed your confidence will small successes. winning feels good no matter how small the battle is."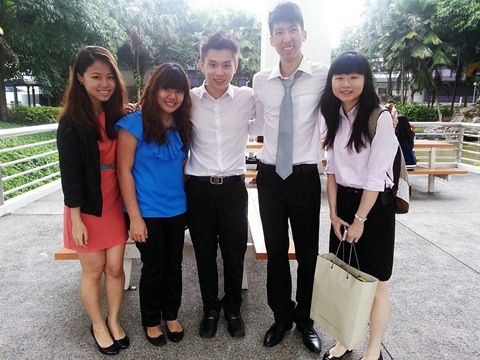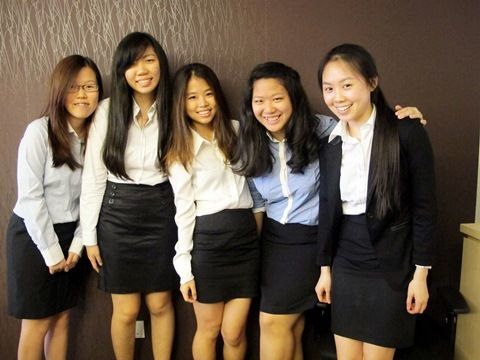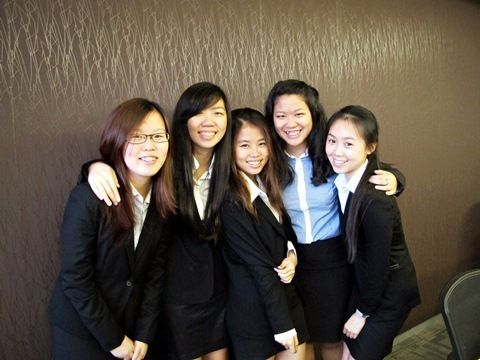 last two presentations of my entire three years in poly, we just had to take a picture or two for keepsake purposes. i know i'm looking really bad recently, but that's not the point of this whole post. two more papers to go, right after chinese new year
(happy snakey year btw)
, and i'm officially done w school. it's like np really took our feelings into consideration srsly, but then again, i shall be thankful i've got a few more days to study. sometimes i'm still in disbelief, how did i managed to do this alone? many things happened the past three years; changes. so many of them. my route, friends in my circle, change of interest.. afterall this journey was not exactly smooth to begin w. i still remember being rejected by all the polys right after jc, i was so disheartened. it's not as if i've done badly for my o's, in fact, my result was good enough to get me into any courses in np. yet i was thrown aside, and i was unwanted. everywhere. so this, really means a lot to me, even though my resuls are just really average. and for this semester, i have to say i'm so so glad to have my anchor girls w me. cant thank these girls enough for being such awesome group mates, lunch buddies,
crap-and-endure-whatevershit-together
buddies. cant wait to get over and done w my final two papers, though i've yet to start on my revision. exams, please suck my dick. i cant wait for this burden to be lifted off my shoulders.
i'd like to think that i'm strong willed. if i believe i can accomplish something, then i'm probably right.