been feeding my tummy so well lately that i can go up to having seven proper full meals a day, i'm a monster. especially when i'm at home, i hate it. and everything i put into my mouth are so unhealthy - i'm like having rounds of epicmealtime at home every single day
(also the reason why i try to do healthier food when i'm out, it should be the other way round, but not so much for me)
nothing new, been catching up w movies, like what i do every other day. so once again, i've caught warm bodies, 21 the movie, heartless
(oh sturgess you are so damn fine)
and trust - that's four movies in four days.
some foodtography from february to share w you guys:
Feb 25:
post-exam celebratory meal round two at shoebox canteen,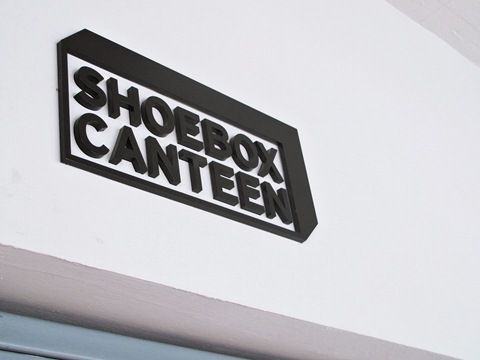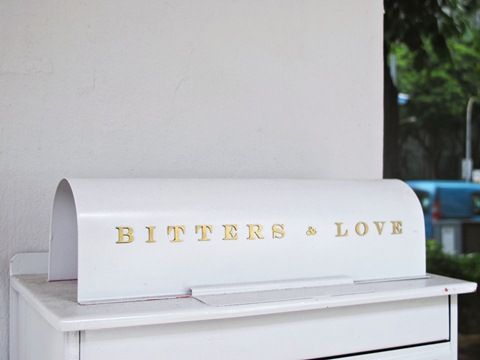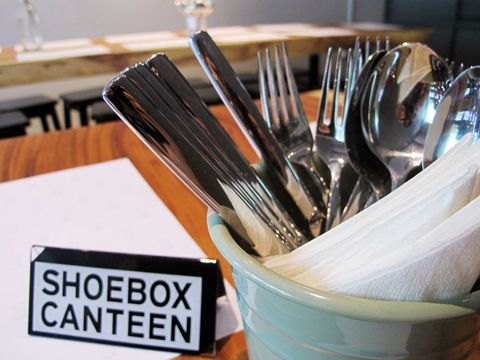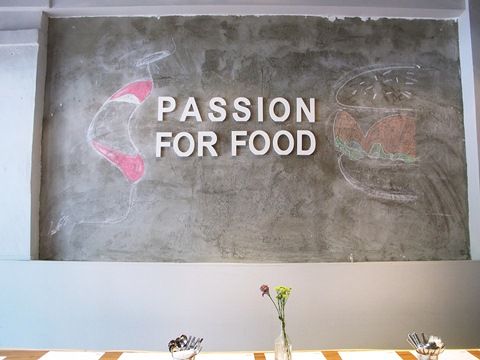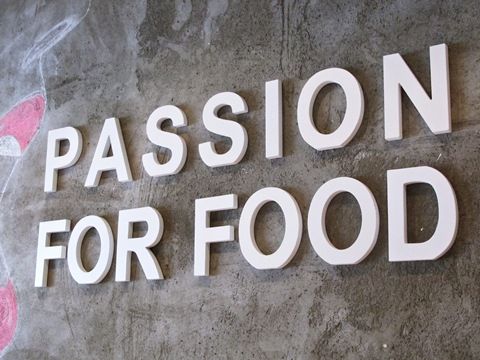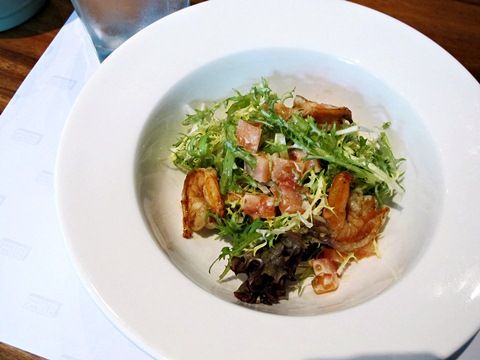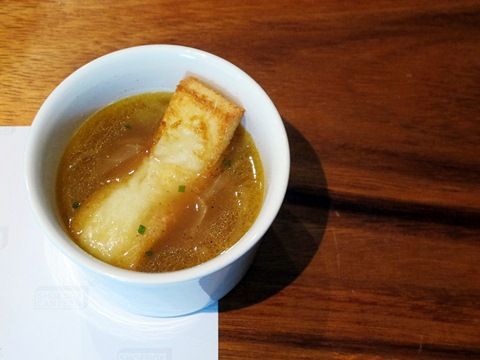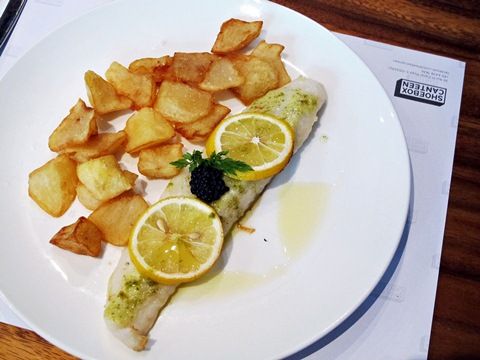 set lunch menu @ $19nett
-
grilled prawns salad w lime vinaigrette, french onion soup (w toast), baked herb pink dory fish w hand cut chips and caviar.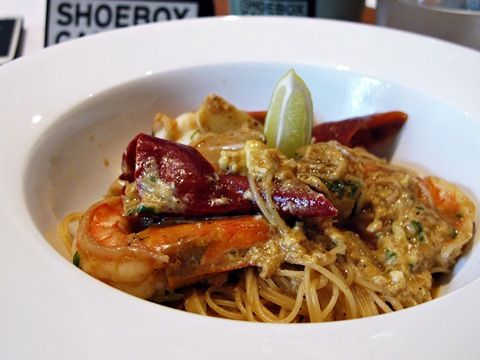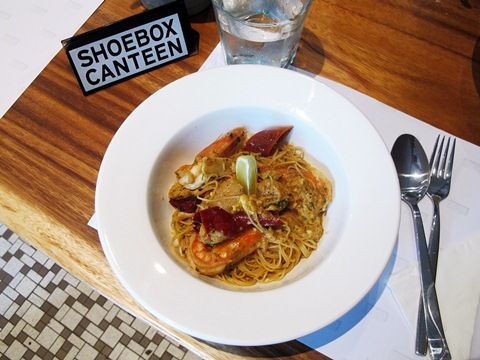 ala carte menu - capellini with prawns and pan seared scallops
shoebox canteen's a relatively new joint
(just opened this year)
, pretty convenient too, just a few mins away from clarke quay mrt. think fusion cuisine, shoebox concept
(pretty small place tbh)
, and communal style dining, not too much a problem there, in fact i loved the idea of interacting w people and talking to strangers. i came for the lemon vodka cream capellini w cripsy bacon
(all my fave!!)
and the sous vide duck pasta w orange foam that i've seen all at dodgydumpling and on their facebook, it looked so damn good. but well, i only found out upon reaching that shoebox canteen actually change their menu every week
(menu is scribbled on the wall)
and i wasnt so lucky that day as the two pastas that i was looking forward to were not available. i had to go with the capellini w prawns and pan seared scallops. it was really yummy
(told the waitress i was sad because i came for the sous vide duck pasta..... but was told that the capellini w prawns was back due to popular demand from the cbd crowd, and i should really try it)
, but i definitely would love to give the duck pasta w orange foam a try someday, think french duck meat, japanese tamago egg and the flavorful citrus zest...... please make a comeback soon! damn it, i need to try that. had a set menu to go w as well, the pink dory fish wasnt so much of my liking though. sigh, how greedy am i and i love my pastas so much, i can never ever go on a no-carb diet.
Shoebox Canteen / Bitters&Love
(after 6pm)
36 North Canal Rd
note: they're only opened for lunchtime on weekdays 1145 - 1430!!
Feb 21:
post-exam celebratory meal at d' good cafe ,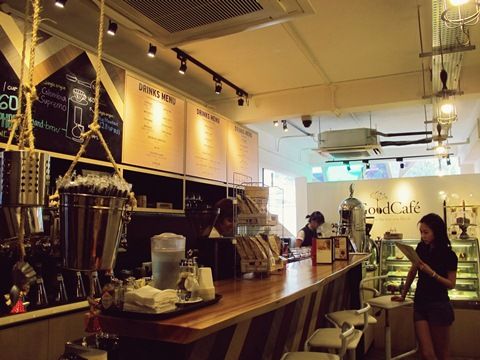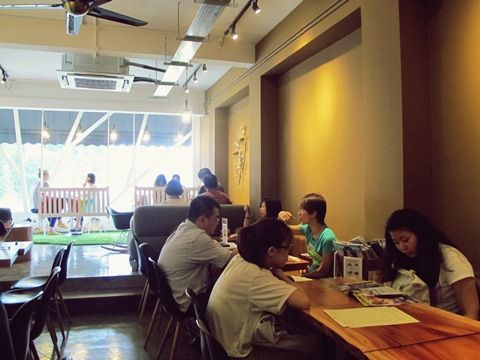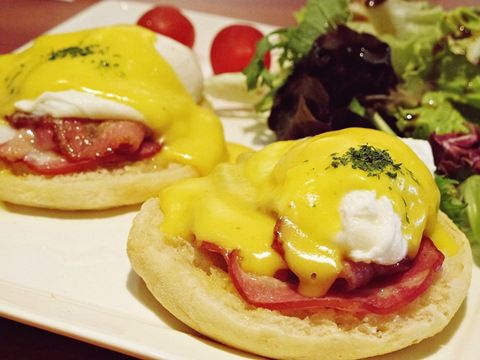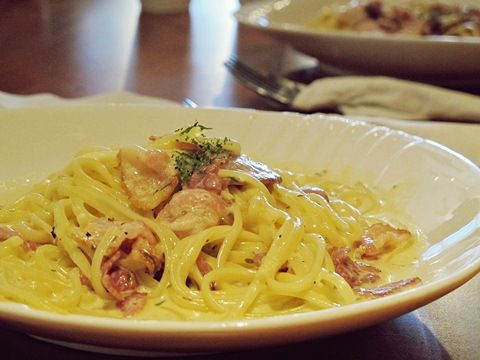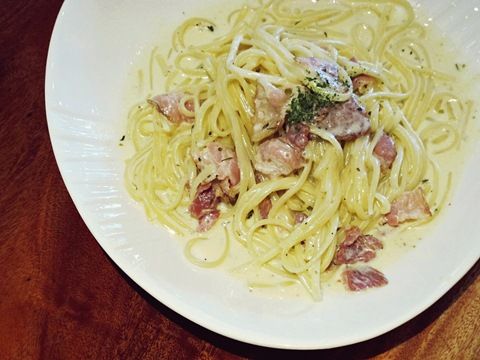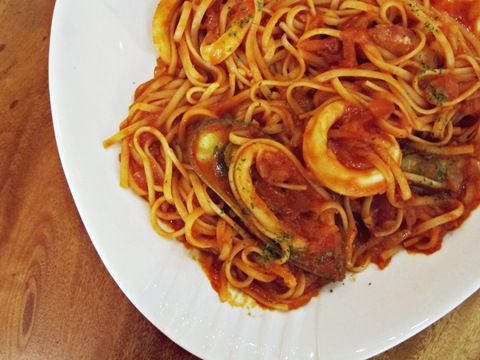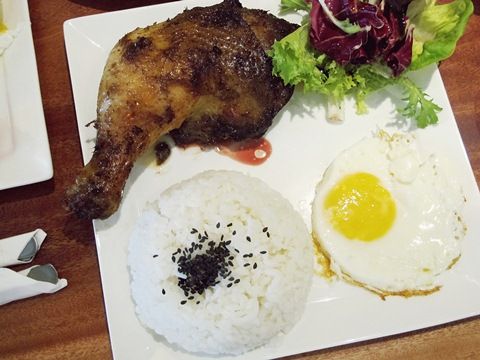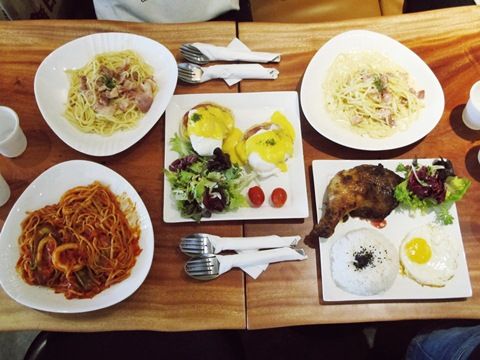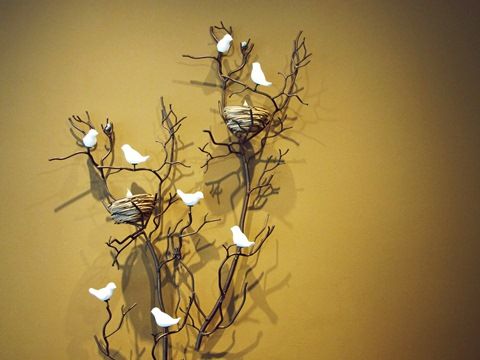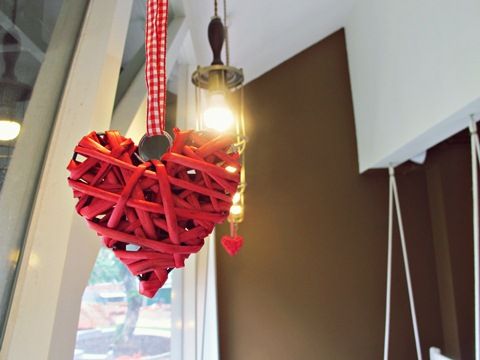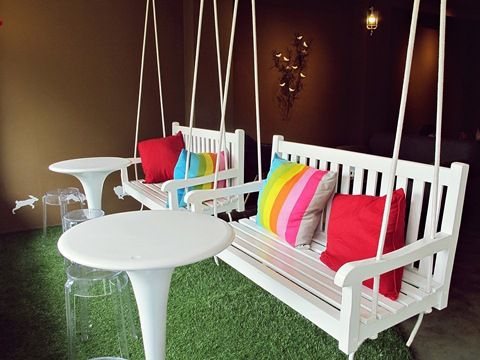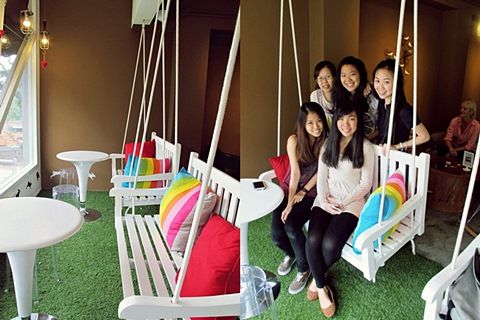 the girls appointed me to decide where to take them to after our final paper last february
(btw hurrayyz we've got back our results and man, we all did well this semester. some good news there, and yet something to be thankful about.)
cant help it, i dare not say i'm a foodie or expert or what, but i do have some good knowledge on where to take people to, i feel like a walking foodpedia sometimes. but i'm probably just really greedy. i was deciding between mu parlour and d'good cafe since both are located at holland V and we didnt want to go too far away from school. decided to go ahead w the latter, and we really liked it there. they had this lift, which was really unusual? i didnt see something like that one before, i'm a country bumpkin hahaha we had some fun playing w it. the lift will take you to their alfresco lawn and balcony
(d'good's segmented into various sections)
more about the food, i didnt get to try their coffee, but i heard it was the focus right there. the next time im there, i definitely will not give it a miss again. the food was pretty decent, at least for those we ordered -
eggs benedict, carbonara, seafood pasta, oven baked lemongrass chicken.
d' Good Cafe
#02-01/02
273 Holland Ave
Feb 17:
le goodfren @cixian's birthday dinner at social sin,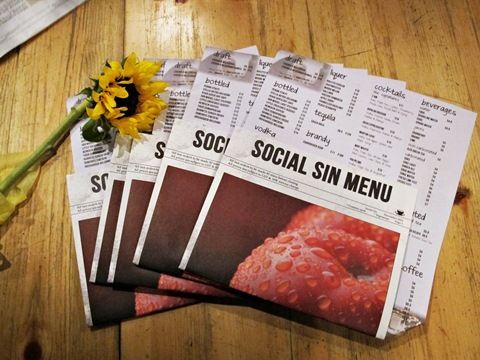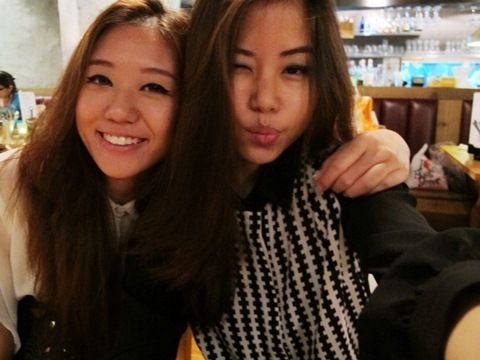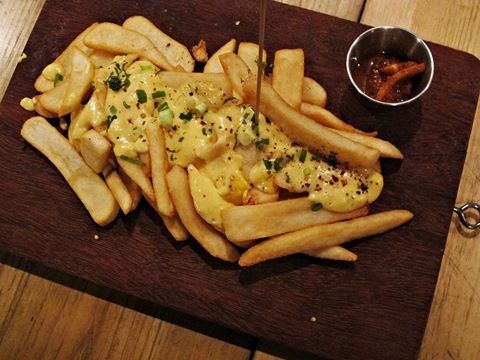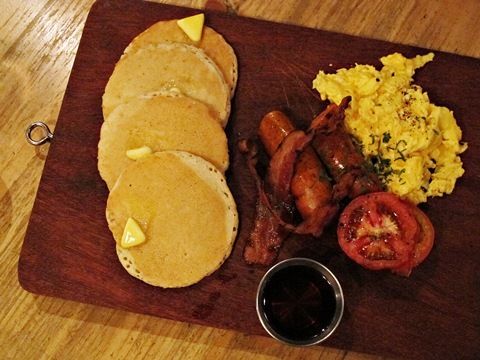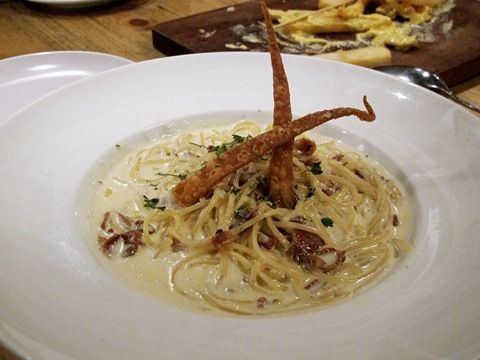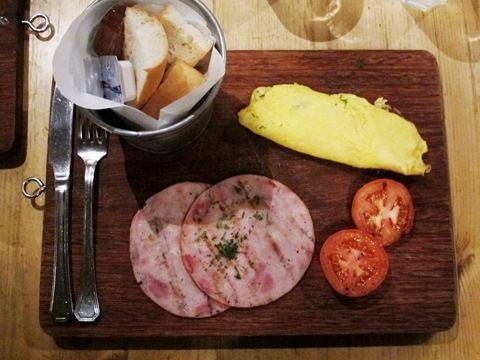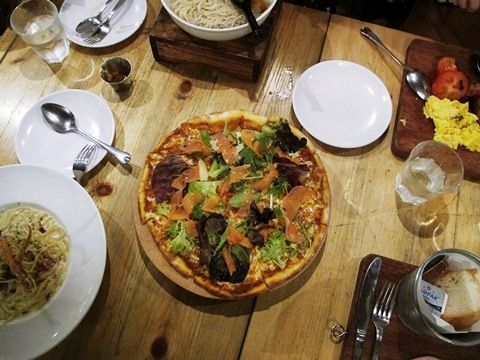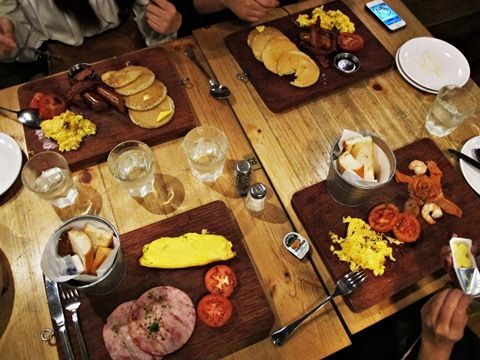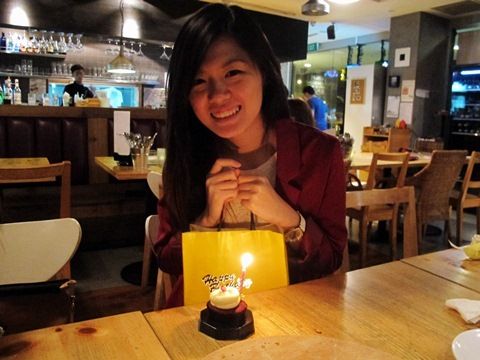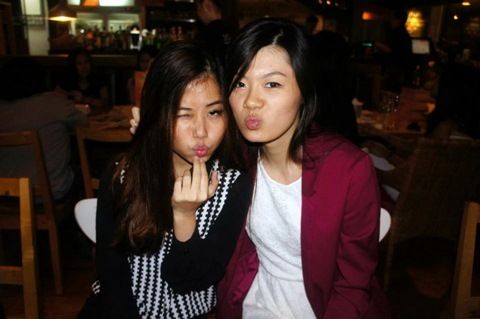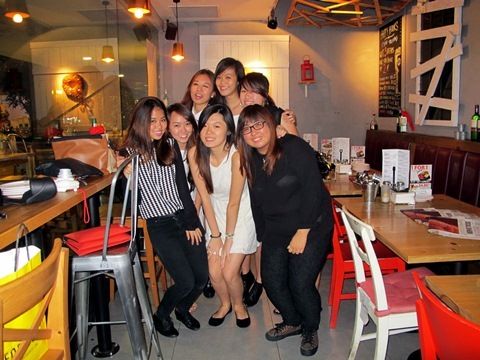 yet another relatively new joint we scouted! celebrated le goodfren's 22nd birthday at social sin, located at bugis junction
(previously lena's, just next to fish&co)
really cosy place and the price's really affordable. they actually have 1-1 breakfast menu at certain time, and there were also some 50% off mains promotion
(all day breakfast not included)
we ordered a variety of stuff, cant really rmb but we shared a smoked salmon pasta and a platter of cheese fries, ordered two different ramens, a pasta, and four other different breakfast menu. i had some french to myself
(oh the pun!)
loved how the food were served on a cutting board, of course the idea was nothing special because we've seen so many instagrammers serving their food up on that slab of wood. still, i find it really charming, rustic, and of course, brilliant. totally handy for those meat that required more effort while cutting.
Social Sin
- gastrobar & all day breakfast bistro
Bugis Junction #01-88/89
200 Victoria St
ending my post w some happy photos that night, we also headed to ksuite for a k session; as you can see, we were all dressed up in black and white
(JT i love you)
for cx's!!! i love these girls forever
(aw cheeseeeee)