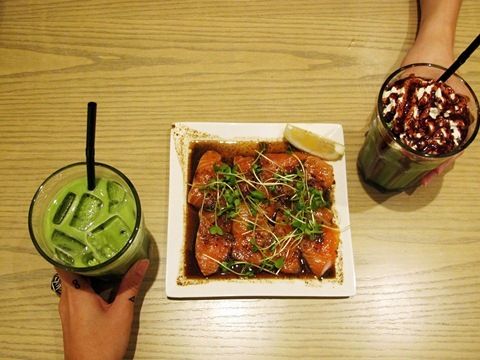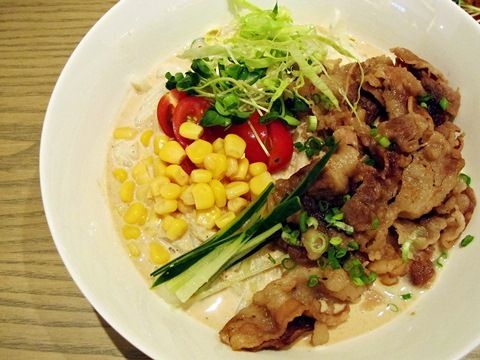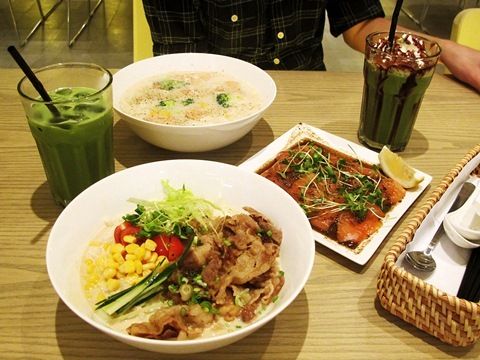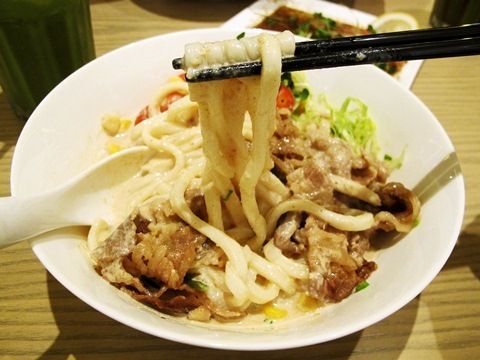 i really love the fact that there's an increasing trend of japanese cafes setting up their stores in singapore. i'm a matcha fan. i swear, i really love that green stuff, azuki red beans, salmon sashimi.... who doesnt love japanese food? paid nana's green tea a visit somewhere in january, and yes i came for the salmon carpaccio because it looked so good on the food blogs i stumbled upon. we also ordered matcha latte, and matcha chocolate latte which was super thick and super shiok. as usual, i took really long to decide what to order, was so spoilt for choice, i wanted everything on the menu. of course, the salmon carpaccio as appetizer was a must to order. this was really impressive, love the mix of light sesame and citrus on the salmon slabs. no wonder people are still raving about how good the salmon carpaccio is.
we ordered two mains - salmon udon w cream sauce
(hot udon)
, and gyu shabu goma dare udon
(cold udon)
i had the latter of course. it was something really unique, i really liked the chilled udon together w the sesame sauce or cream, along w sliced beef. the sesame based sauce was really rich, and super refreshing at the same time. i love it so much, in fact, this was my favorite among the things we ordered and i cleared them all in no time.
i'd love to try tsujiri, saint marc's, dolce tokyo, maccha house and hoshino coffee sometime too.
Nana's Green Tea Cafe
The Atrium @ Orchard, #03-80/82
Plaza Singapura, 60B Orchard Road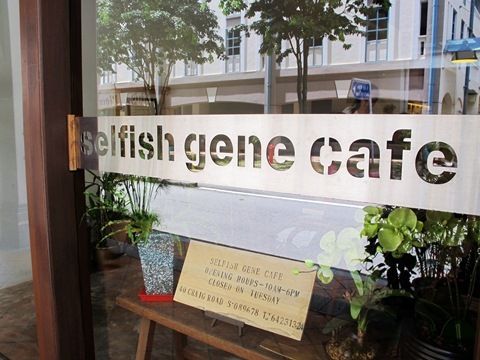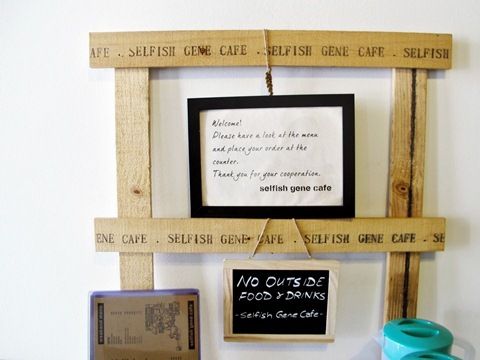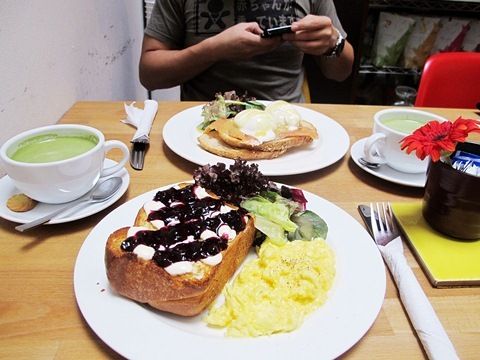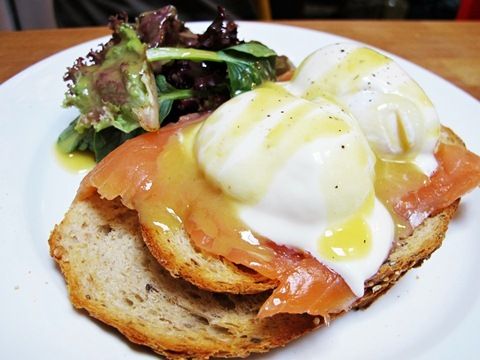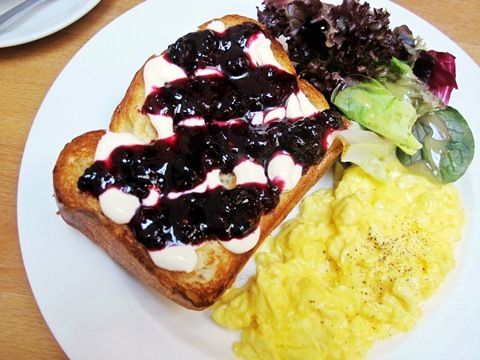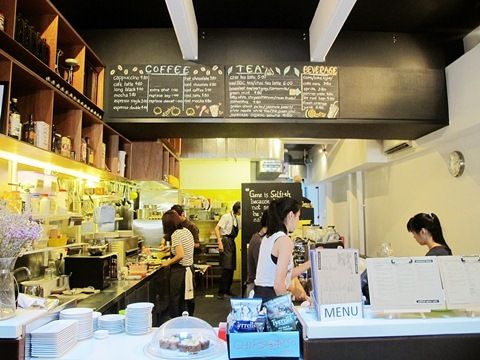 this was saturday brunch at a casual cafe located off chinatown, just a stone's throw away from
the plain
. it was slightly packed, but it was kinda predictable since it's a weekend. instead of the usual cuppa, i went ahead w matcha latte
(i love matcha! i mean as you can tell from the texts above)
we had the b.o.b poached eggs, which consists of norwegian smoed salmon, creme fraiche, mesculun on multigrain bread, and the valerie - toasted brioche berry compote, w creamcheese and scrambled eggs. the latter was mine, and.... what can i say? it was so good, close to perfect. we waited quite a while for both of drinks and food to reach us, but they're definitely worth the wait. on a whole, the food deserves a mention, they serves one of tastiest brunch food ever, give selfish gene a try!
Selfish Gene Cafe
40 Craig Road