are you guys sick of my face yet.
it's friday night, and i'm just chilling by myself, in my room, w my second cup of coffee today, some wholemeal bread, two giant pieces of walnut cookie, lots and lots of nuts and, cereal. i know, courting my own death taking that damn cereal box into my room. once again, i overate. i will never learn. i swear, i could eat an entire box
(which i just did together with all those i mentioned)
ought to be shot. and of course, as im typing this, i'm holding on to a book i just borrowed from the library recently. some kind of self-help book, i know right, WHAT ON EARTH. but that's mostly everyday-inspirational quotes and shit. i'm not mad. but whoa, because that's the first non-cookery book i picked up from the library. earlier on today, i made a trip back to school w lishwen to have awesome meehoonkway. that's one of the many things i missed about school, i used to have that so often - that's the only thing i'll order at makan place. got our grad gowns, in case you guys are wondering
(i doubt so, but i'll post it anyways)
yes i did apply for university. here goes nothing....
last night saw me going crazy at h&m, my haul includes a set of bikini, three tank tops, a crop top, a super fitting dress, and what else, oh yes a bag. i'm not even working, yet i'm spending as if i had all the money in the world. but i figured that when you have a long and difficult task ahead of you, you should start by rewarding yourself. a cuppa awesome latte is good. a shopping spree is even better. wait, what was that?
more food photos, nothing new.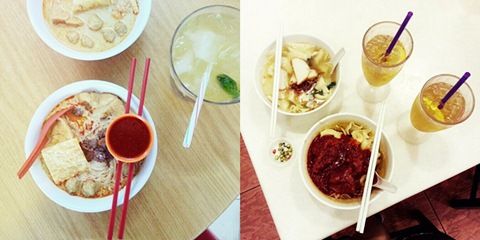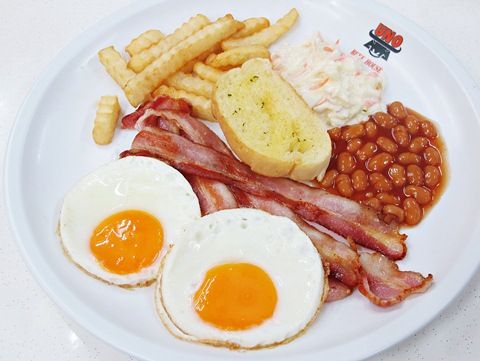 1. went to JB w lishwen and family, and they took me to this legendary 41years old laksa place for lunch, and it was so yummy! tasted so different.
(at restoran shang ji)
2. take a look at my sambal chicken meehoonkway
(YUM)
, and that wasnt all i took, obviously.
(KSL city)
3. second dinner the other day because i can never say no to bacon and eggs. sigh
(why cant i say no to dinner round two)
anw that was at uno beef house, somewhere in the middle of toapayoh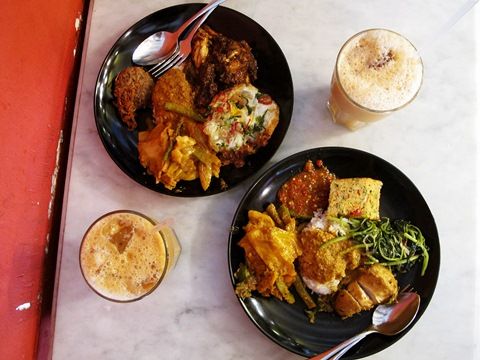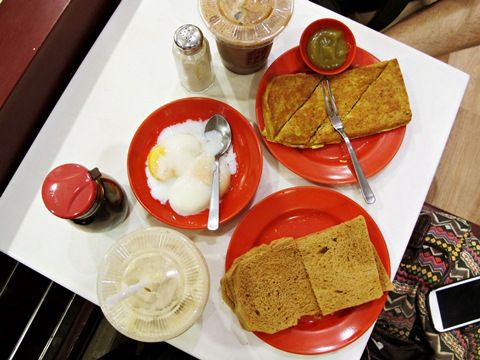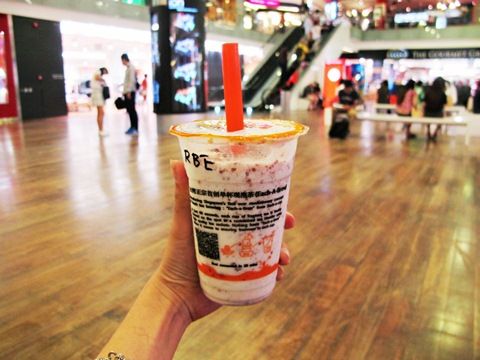 4. super yummy nasi padang from warung m nasir, and i can safely say - my favorite nasi padang joint ever
5. our usual order - kaya toast set
(w eggs)
, iced coffee and french toast!
6. red bean extremeee for the red bean lover me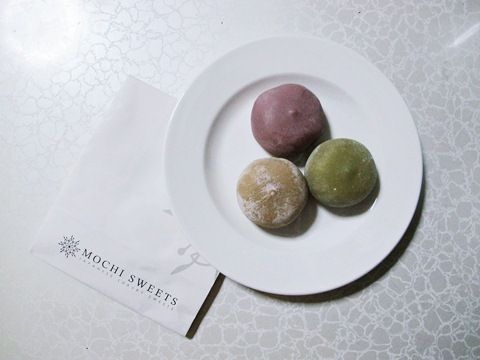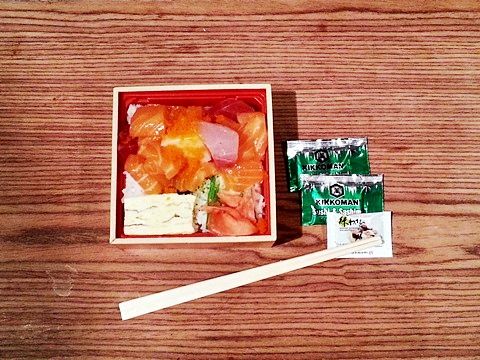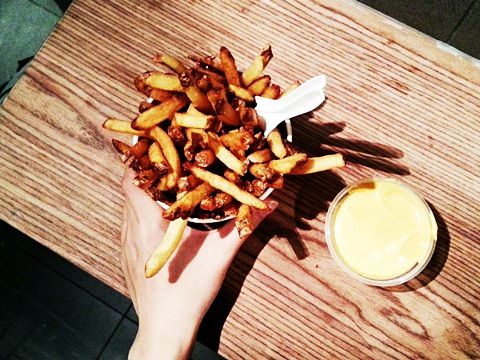 7. mochi sweets from le sweet girl @lishewn sometime back
8. mixed sashimi box for dinner someday, from the marketplace at rafflescity. so fresh and good
9. nacho cheese fries
(BFF)
w ivy sometime ago because we were feeling cheesy. ok that's not so true