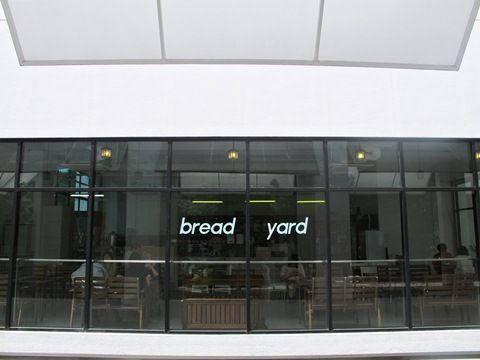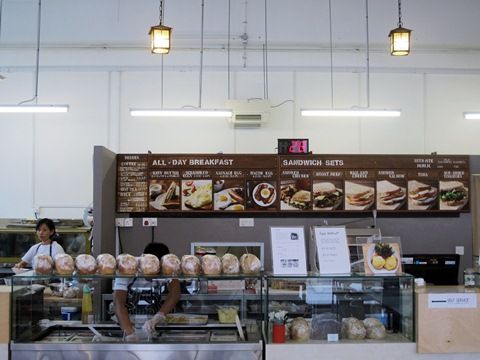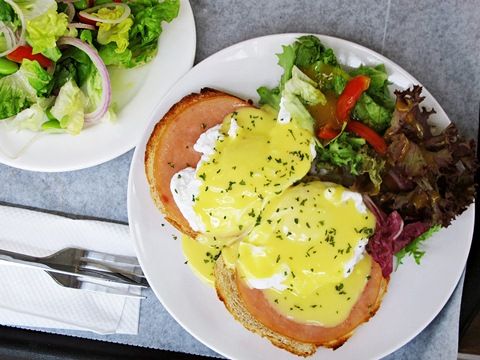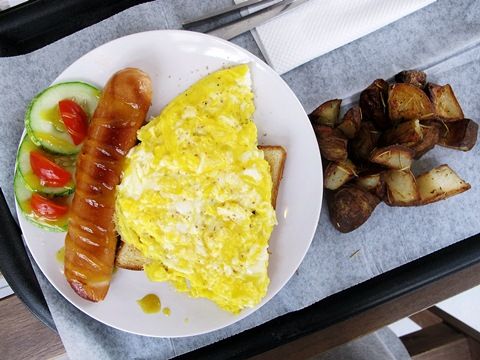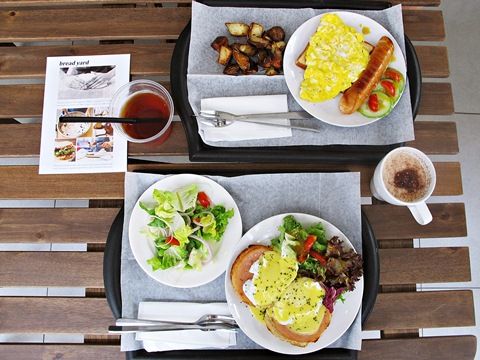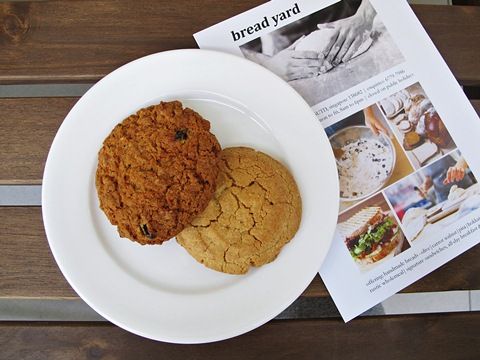 if breadyard wasnt that inaccessible, or far from my area, it would definitely be the choice venue for my breakfast and luncheons. it's really worth the extra effort to travel there, you get what i mean. i love sandwiches, and breakfast food
(i mean this has been real evident)
and am always looking for cafe joints to just hang out or to spend a quiet afternoon at; breadyard's the perfect place to be. i spent such a long time at the counter because i couldnt decide what to have, all their sandwiches looked really yummy
(think ham and cheese sandwich, w gooey cheese and thinly sliced apples in between; chunky beef w slow cooked caramlised onions; bacon and egg.......)
eventually, i went w the egg bettino set
(my usual huh)
- breadyard's version of egg benedict, which was lighter as compared to the usual hollandaise sauce - with drinks and sides. we also got the sausage and eggs set, tgt w roasted potatoes as sides. if i rmb correctly, each set ranges from $4.50 - $8.00, which is super affordable, perfect for students on a budget. said the owner,
"as a university cafe we can't be too pretentious or high-end, so i just want to make sure that i do the basic things really well."
well i think he nailed it. how i wish my previous schools have such cafes
(how i wish i could be enrolled in SUTD right now haha)
and because a meal is never complete without something sweet, we went ahead with getting a white choc macadamia and an oatmeal raisin cookie
($1.50 each)
oh so yummy.
everyone's telling me how good the ham and cheese sandwiches are, i'll be back for you, i promise.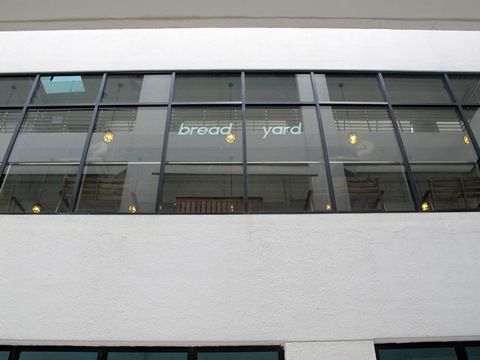 Bread Yard
SUTD
20 Dover Drive Block 4