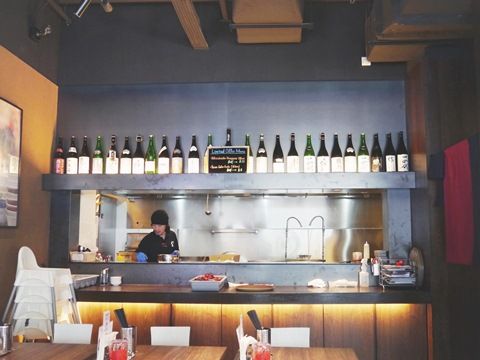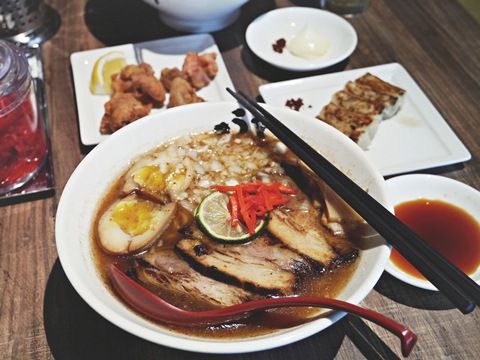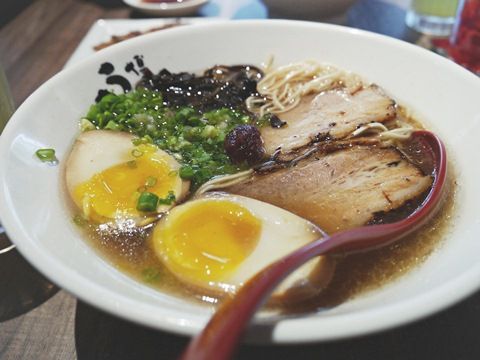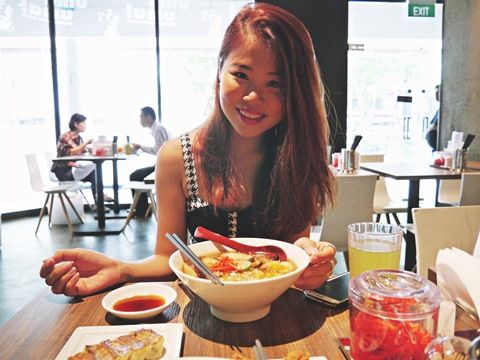 been craving for japanese ramen so bad after i got back from japan
(had a taste of really yummy ramen i just cannot get enough of it)
in fact, ramen craving is an ongoing thing for me, i'm always game to check out new ramen joints
(having said that, i cant wait to try out that 'volcanic eruption effect' ramen at novena)
knowing that uma uma ramen just added a new ramen to their original menu, i had to pay them a visit to get my fix of hakata style ramen. i did not just made myself sound
real
greedy, lol. and so i did, a week after the launch. we went ahead w the uma uma ramen
(their best seller)
, as well as the bushi tonkotsu ramen
(new on the menu - which consist of chasiu, white onions, bamboo shoots, egg, lime and red ginger)
they were spot on. so damn good, especially the bushi tonkotsu ramen. the broth was so hearty and flavorful, yet not too greasy and heavy. also, i dont take spring onions
(and i love white onions!!)
look, i'm not bias here but that was really brillant. plus, i like my noodles this thin
(being an avid ramen fan, i did my research on the various types of ramen noodles from various locations sometime ago, and this was to my liking)
we took the set meal, so we also had fried gyoza and fried karaage going along w our ramen
($18 and $20 respectively - which i felt was extremely reasonable)
i enjoyed my ramen tremendously. HIGHLY recommended.
Uma Uma Ramen
Forum The Shopping Mall
583 Orchard Road
#01-41/42/43
after savoring sucha lovely bowl of goodness, i decided to succumb to my sweet tooth
(lol, what's new)
we settled down at citylink for coffee, and got some cookies from cookies from sid. then again, a meal is never complete without coffee. for some people, there's always room for desserts. i think imma go w both of it.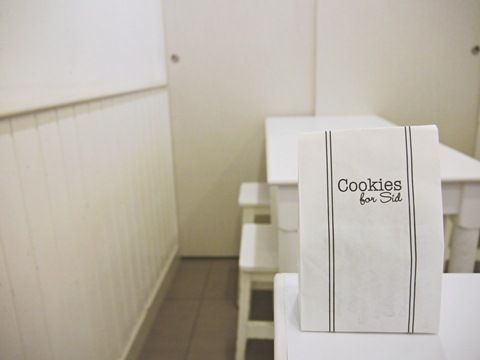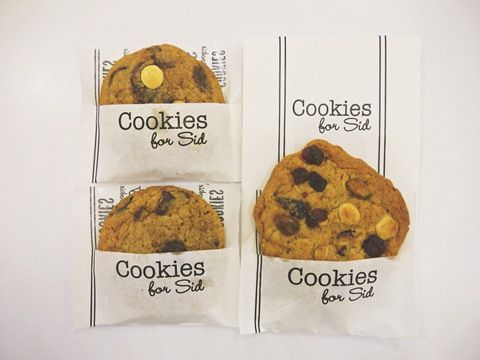 cranberry pistachio || chocolate chips || white chocolate macadamia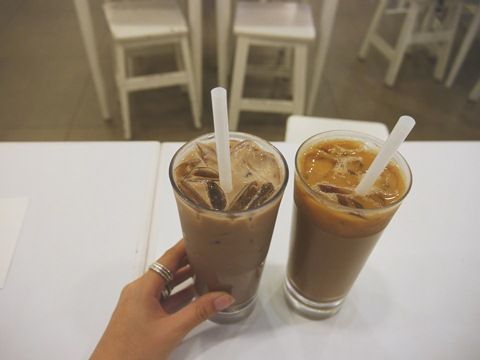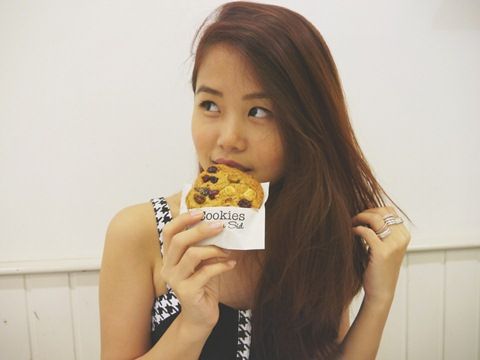 needless to say, the cranberry pistachio was my favorite out of these three.
Cookies for Sid
Citylink Mall
B1-10, 1 Raffles Link