my posts have been rather sparse lately, yeah noticeably. i keep meaning to do and write about some stuff going on with my life right now, here and there, but i just dont have the time to do it. i'll be so tired by the time i get home from work if i do, and on days i dont, i'm either out, eating as if i havent seen food before
(lol literally)
or am just plain lazy. dont worry, i'm not dead, neither have i got away and leave this place for good. but i really got to do something to overcome that laziness, fucking sloth. i dont have much rapid changes in my life to be honest. i wished i'm enrolled in a university, or having some kind of fun time right now. i'm not entirely enjoying all my days, hate it when i dont have things planned on certain days
(well i'm actually working just part time you see; in fact i hardly even do?)
wished i could do some meaningful stuff rather than just feeding my face w so much junk food and carbo - been saying so much about my weight gain yet am not doing anything about it. i am aware it's completely annoying, but just let me rant the fuck out, how did i gain 7kg from last october!?! this is absurd. but it makes sense, somehow - i can have seven huge and unhealthy meals a day and i end up feeling like tearing myself apart. i'm not done w emotional eating, all i can say is that shit is crazy. whatever happened to eating proper and healthy meals?? self control, you need to get at me now.
that aside, i saw two movies over the past week, and i got to say now you see me's absolutely brillant. i love the twists to the movie, and how charming all the four horsemen were
(yes yes my love interest, mr davey-cutest-guy franco);
and jesse eisenberg was so hot? not that usual kind of hot, but you know, that smart guy in class kinda appealing. ok actually you know what guys, just go ahead and learn some fucking magic. good to pick girls up, never fails. and the other movie, of course, man of steel. henry cavill - gosh, are you for real? simply, sublime. haven seen such a fine, polite, and beautiful guy for a while.
(i swear need to stop fantasizing every superhero LOL)
just look at how fine he is:
how's that even possible to be beyond attractive. neways, someone did this
(it's always good to know more about fine men)
:
fifteen reasons henry cavill is the perfect superman
he was like
'one of the best moment of life, is to turn around to realise that OH IM SUPERMAN' ow
oh and now you see me's clips;
and there.
the closer you think you are, the less you'll actually see.
and le magic fight scene.
before sending my ass back to bed, i've got some photos straight out from my phone to share
(that lazy to the extent that i haven even started uploading pictures from my camera to the laptop):

and this is exactly what's occupying my life every other day. though i'm not a barista
(am just a service crew)
i literally am picking up knowledge on espresso, coffee beans, and such; and needless to say, i'm trying hard myself to pick up some skills on the art of coffee, of which i absolutely loved.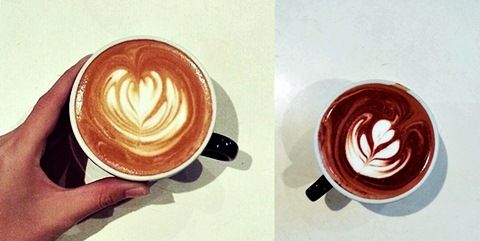 made my first frothed coffee ; made mocha for monica ; cant believe i drew a perfect heart the first time i did coffee for someone who paid; and that's me caught in action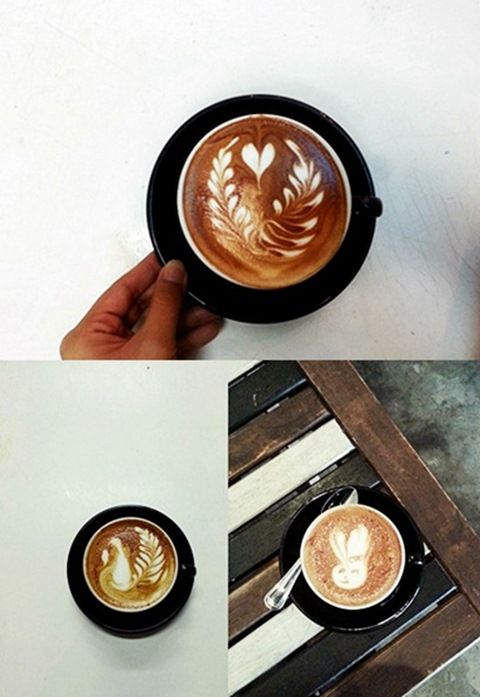 and of course, these three were k-man's pours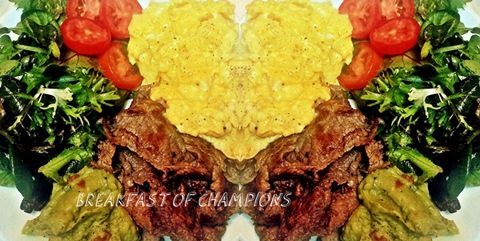 shall squeeze in a post or two later this week! promise.