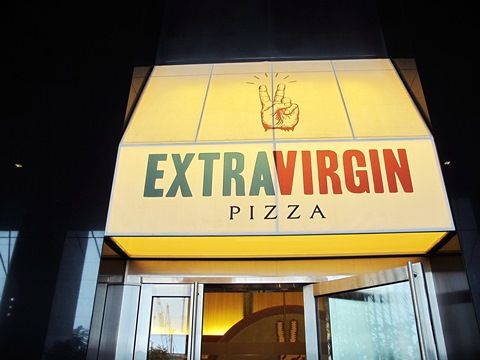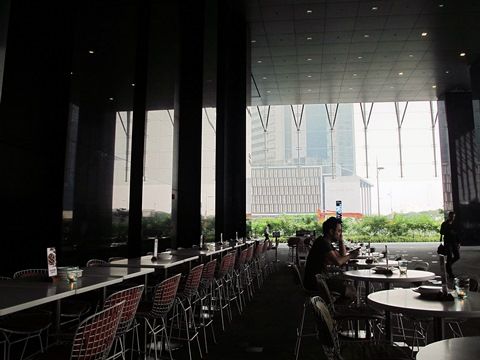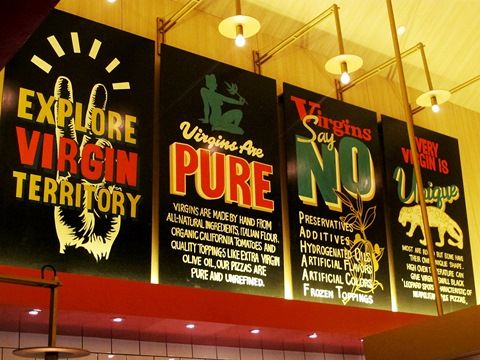 we explored the virgin territory sometime ago... okay, scratch that. we simply made a trip to extra virgin pizza, an alfresco pizza joint situated at the cbd. small space, but that didnt really matter as long as they are capable of holding up to what they promised, and most importantly, satisfy one's craving for fresh chewy crusted pizza. it was a week night, and there were ample seats available. we didnt have to wait at all.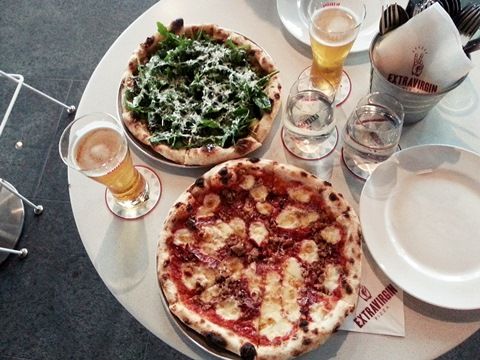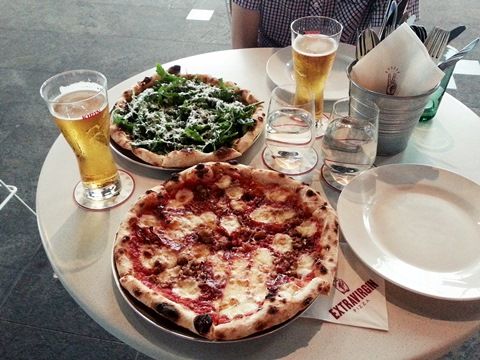 having read reviews online on how unique and flavorful the pistachio pesto pizza is, we decided to give it a go. topped w pistachio pesto, mozzarella, baby argula, lemon vinigrette, and parmigiano reggiano shavings, so satisfying
(and so healthy)
indeed something different from what i usually craved for. the nutty and bitter flavor worked really well together. we also ordered the spotted pig pizza, which was a combination of pork sausage, smoked bacon, spicy pepperoni, pecorino, w tomatoes and mozzarella. direct opposite to the former healthier choice. but this one was a real winner too. and you're right. two 10-inch pizzas for two, definitely too much to handle. we managed to mop everything up though. i highly recommend this joint if you're someone who loves charred thin crust and am looking for a little flavorful adventure. better still, one for one kirin beer on weekdays!
Extra Virgin Pizza
8 Marina View #01-04
Asia Square Tower 1