halloween's round the corner, and every year i get so excited about it. i actually go to websites to check out costumes, and think about who i can be
(back in 2010 i wanted to be katy perry, i actually was halfway into making california girl's cupcake BRA outfit)
gosh, but every fucking year it's a huge disappointment for me. i see so many people dressing up, and getting so pumped, i get so jelly!! i dont give a damn if i'm gonna embarrass myself or not, but i really wish i could celebrate, party, you know? couple of friends, hanging out dressing up acting like idiots, okay admit it, it's fun! but i just have to be disappointed and upset when this time of the year comes around? i need some spontaneity in my life. some kind of enthusiasm.
oh yes, oktoberfest next week. OH dont remind me about it.
unless you're asking me out for a drink.
i cant fucking wait for uk already. it's only three weeks since you left me for uk, we've got forty nine more weeks to go lol. big fat joke.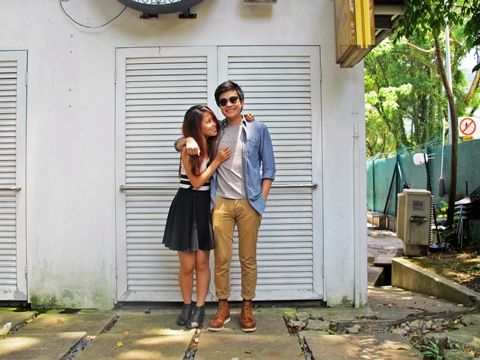 i miss you so much though.