and so this happened two weeks ago
(3/11).
...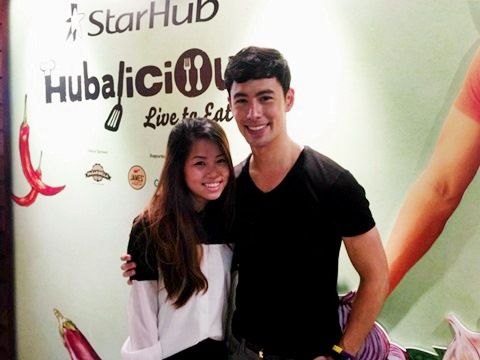 i met george young in person! gosh, grabbed a photo w him, and caught him cooking in action
(apparently he was promoting hubalicious)
, but srsly, how cool was that.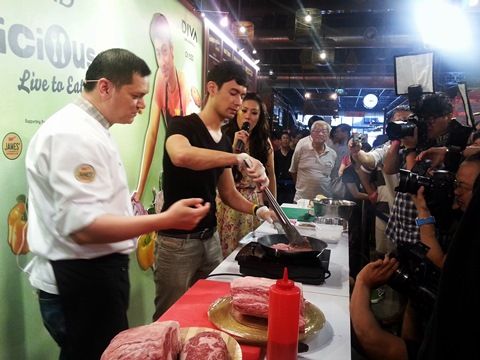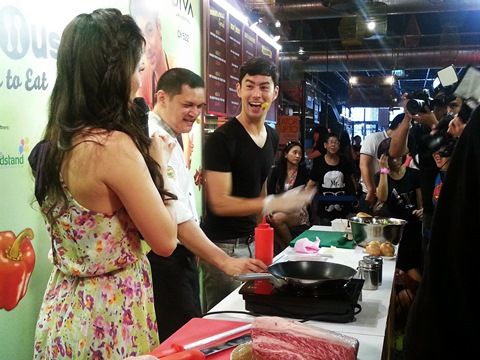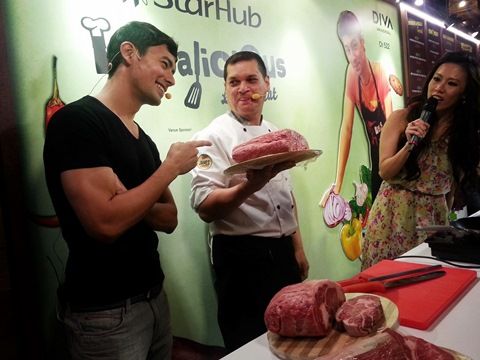 w chef james goodenough of james butchery and co.
and yes, as you can see, my s3 didnt fail me at all. in fact, the shots are pretty fine, at least i'd like to think so.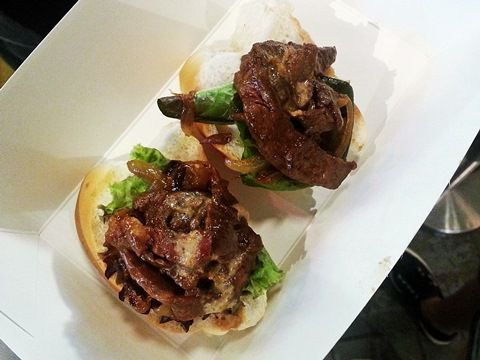 gourmet wagyu steak sandwich
and i thought that was it. i made it to the newspaper the following day: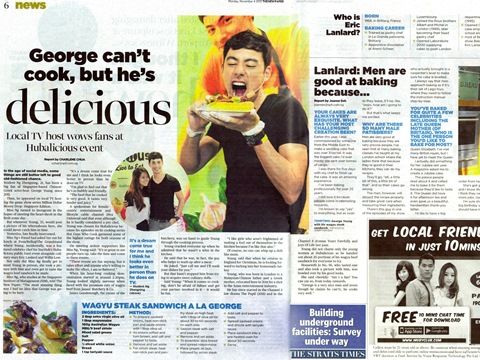 hahaha i died when andy and ian posted this on my wall, seriously they did that?
quote
the new paper
,
"in the age of social media, some things are still better to good
old fashion chance
. student ng zhengning, 21, has been a big fan of chinese-greek actor-host george young since 2011. miss ng turned to instagram in the hopes of meeting the heart throb in the flesh some day. but whenever young would post a picture of his whereabouts, she could never catch him in time.
yesterday, fate finally intervened
"
HAHA omg im so embarrassed, the whole article sounds like MY story, ie how much i have to go through and shit to meet him
(you get what i mean?)
instead of focusing on him and the show. and no, i did not stalk him on instagram, im not a crazy fangirl hokay! i just briefly mentioned instagram... and apparently, i've said too much.
"miss ng's friend had asked her out for lunch at pasarbella@the grandstand where young, incidentally, was a featured celebrity chef alongside culinary stars eric lanlard and wilin low. not only did miss ng finally get to meet young in person, she took a picture with him...... miss ng told the new paper, "the most amazing thing was i had no idea that george was going to be there."
which is true. how lucky am i? thank god that lishwen took me out to pasarbella that day. and yes, the best things in life are always unexpected. so applicable.
"it's a dream come true for me and i think he looks even better in person than he does on TV"
HAHA WHUT #ohnotheydidnt i swear. everyone thinks im a crazy fan girl. he read it
(he even posted it)
, and he'll remember me as a..... crazy fangirl. oh man...
nonetheless, it was good fun! i had a great sunday w my lovely sundate. and of course, meeting george's one hell of a pleasant surprise x
some shots from pasarbella, i'd love to go there as frequent as i can, if it weren't so inconvenient. you got to have a car man, to solve problems like that.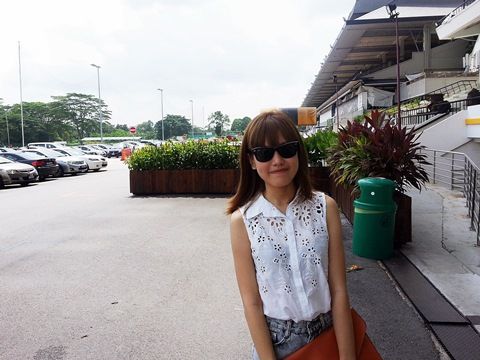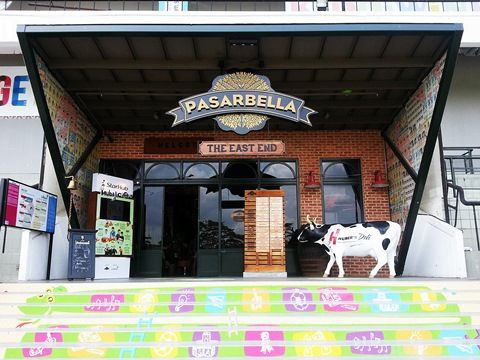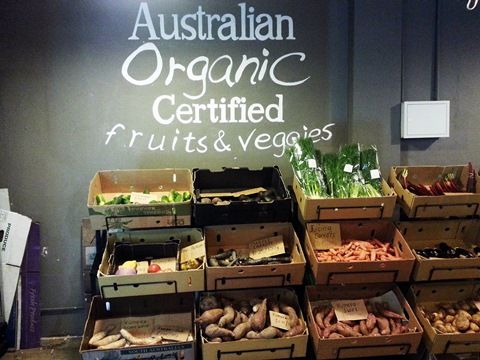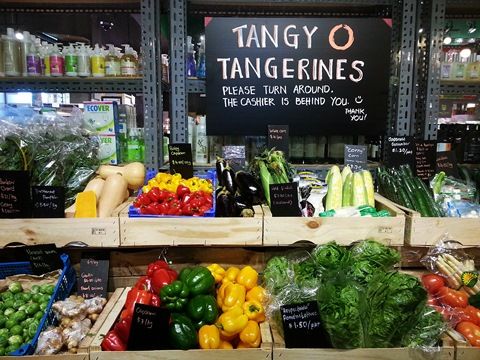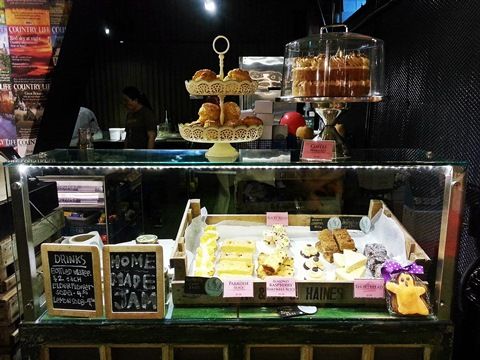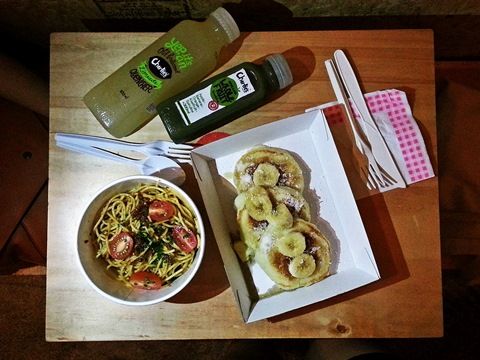 tomato pasta from cicely kitchen; fluffy coconut pancakes drizzled w organic longan honey from mekhala
(which was good!!)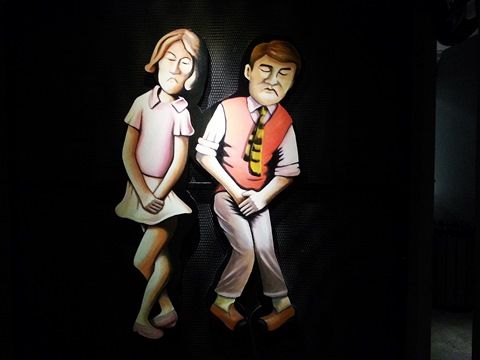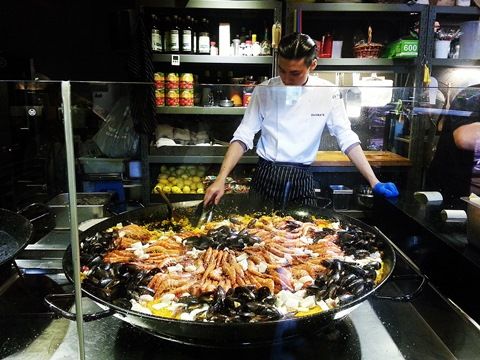 masssssive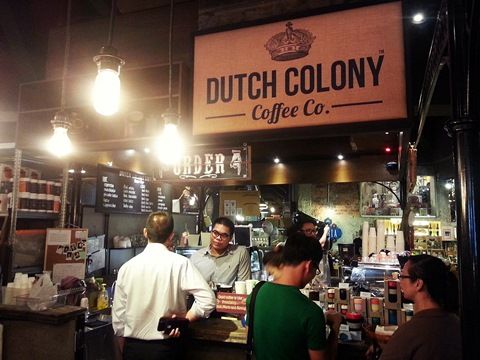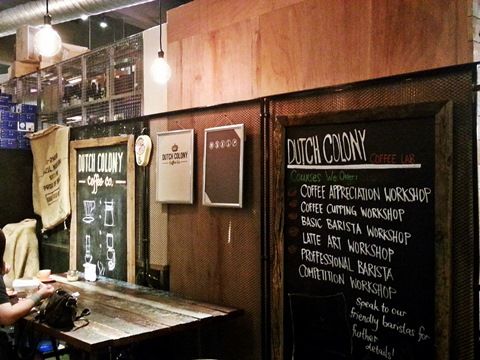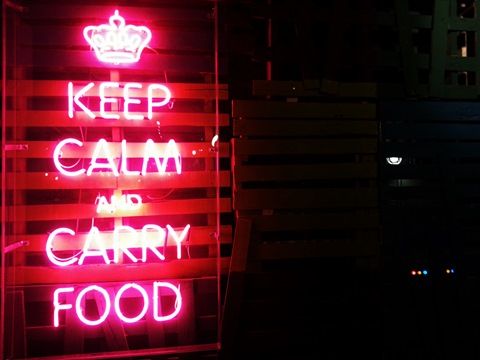 this isnt part of pasarbella;
we had some superb cheese fries at omasake burger, right after lunch. how greedy? hahaha, well yet to try their burger
(how slow i know)
and everyone's raving about how fantastic their burger is - which im convinced.