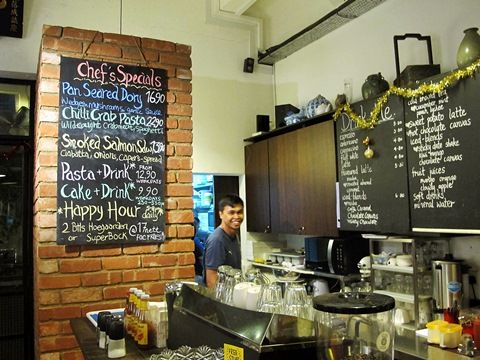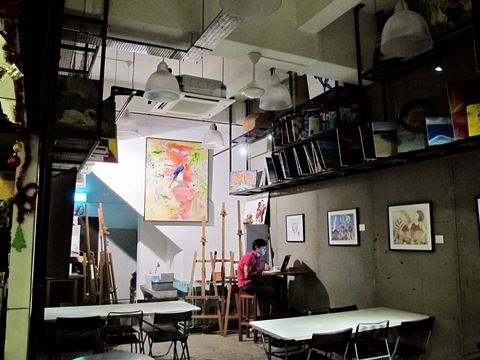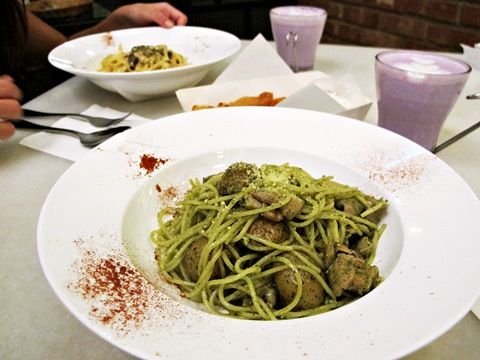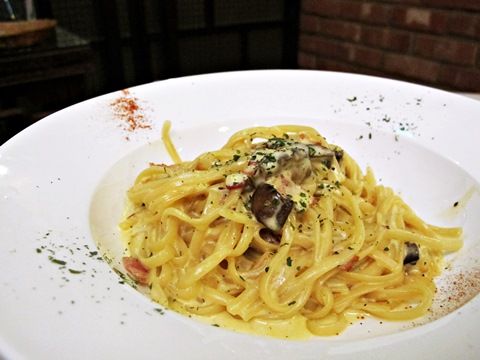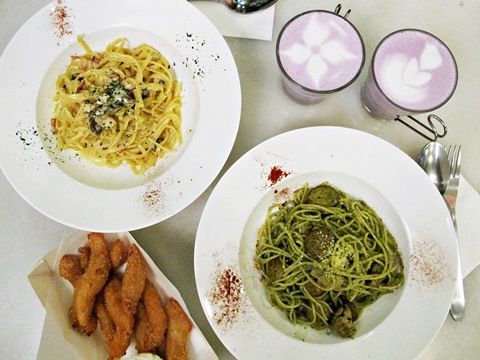 cups n canvas is a cafe-studio located along selegie road, just a stone throw away from pomo. well you get the idea from the shop name itself, cups n canvas combines both art and food. they offer courses such as printmaking and painting
(similar concept to arteastiq),
they do also sell the canvas paintings.
we decided to go with the sweet potato latte, which is almost the most popular item at the shop. well, it was a pleasant surprise! that was my first time having a cuppa sweet potato latte. such interesting flavor, and i really liked it. cant compare them to the ones in korea
(i heard it's popular in korea)
simply because well, i havent been to korea. it was really refreshing. the two pasta dishes we ordered
(blanc bacon, greeno pesto)
were on point as well, especially the pesto. im a huge fan of pesto, and that didnt disappoint at all! the food was also reasonably priced, they have some lunch and dinner set going on, you might want to check out.
Cups N Canvas
139 Selegie Road
Singapore 188309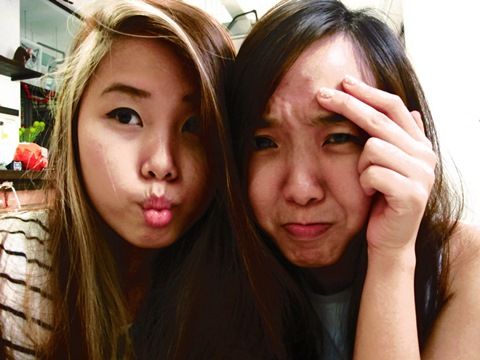 w le partner in crime.