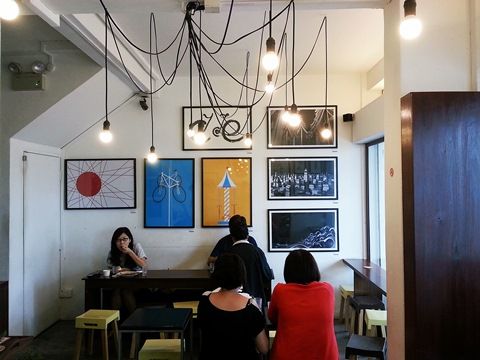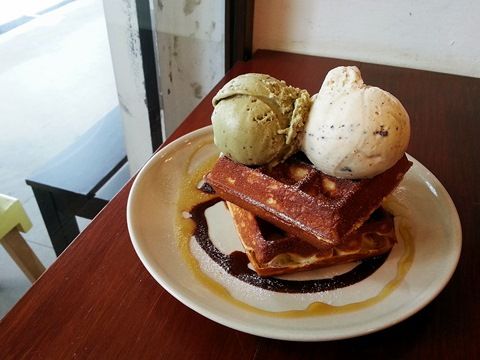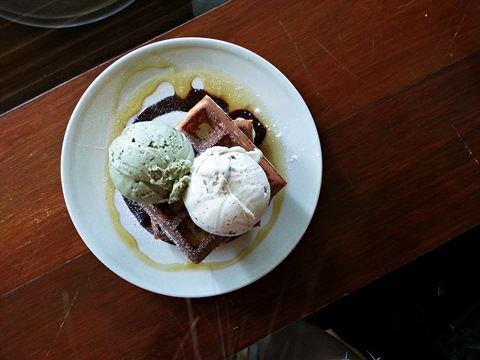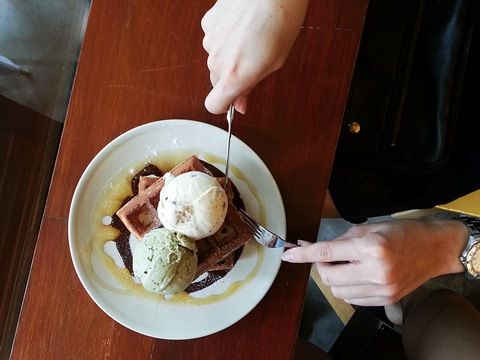 here's another icecream joint nestled in the heartland area - been around for quite sometime already though. i first knew this place from facebook, probably two years back? im not sure. but i know my friend, vivien, frequents here and she loves it! it's a little out of the way for me, since i dont stay around TPY, but that doesnt matter. i will, and always will travel for food.
we were here on a weekday, so i was really expecting lesser crowd. but this place is perpetually filled! we had queued a while, but didnt get seats, so we took a walk before heading back - yes on a weekday! i've heard nothing but good things about the waffles here, so it's no surprise that i chose to have waffles instead of the usual ice cream cone. well to be honest, i think that the waffles wasnt fantastic, i've had better ones! but it wasnt bad either, just not as fluffy as i thought it would be. but then again, this is a icecream cafe right? the main star here is their icecream i supposed. we had a scoop of pistachio, and a scoop of horlicks choc chips. yeah youre right, i picked the two flavors lol. how selfish of me to choose only my favorite ones haha, but i have to say that their pistachio icecream was on point! good. i had a really bad experience at this particular joint in the west. im not going to pinpoint, but it's not hard to find. they served me spoilt ones oh my god. that said, my favorite avocado icecream's from dailyscoop still though.
still, this place is worth a visit!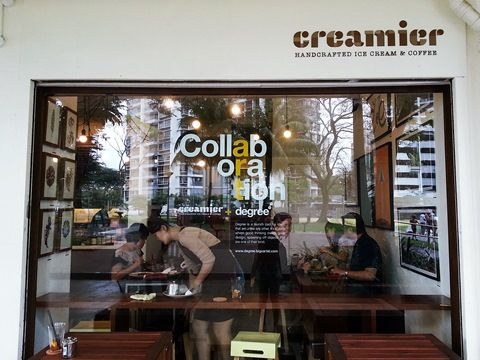 Creamier Handcrafted Ice Cream and Coffee
Blk 128, Toa Payoh Lor 1
#01-835 Singapore 310128