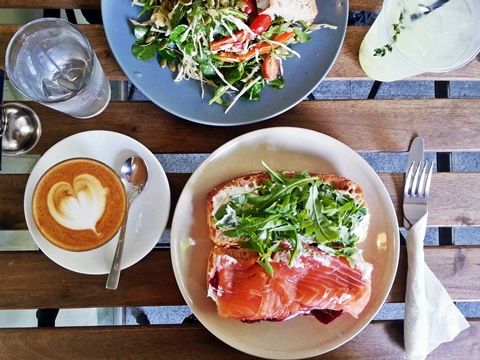 gæst is a relatively new cafe
(directly opposite amoy street food centre)
, that serves up authentic scandinavian fare -
think nordic sandwiches and salad.
not gonna lie, i first came across gaest through instagram! im pretty addicted to scrolling through my feed lol
(& i follow many foodies)
i was so attracted to the lovely colors of their crackling pork sandwich, which was lovely presented too by the way, and told myself i've got to visit this place one day especially since it's just minutes away from where i work.
i was informed that it gets a little packed during lunch, so i popped by slightly before 12noon. we managed to get a seat outdoor. the menu was simple, yet on point. they've got four sandwiches that you can choose from - potato, salmon, chicken and the crackling pork. the crackling pork sandwich was what that caught by eyes first, but i just had to go with the smoked salmon sandwich.. it's my staple food.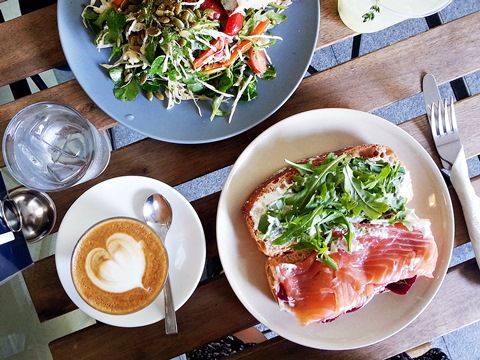 homemade sourdough bread w horseradish cream, topped w honey and pickled beetroot, rockets and smoked salmon
(as you could tell, such generous portion!)
- uber delish. i had a cuppa short white to go along with. my lunch partner that day, A, went with the salad of the day. no fix menu for salad, but well i guess we all like surprises, don't we? i love the dressing, it was delicious. what is also commendable's that the sourdough bread is baked fresh every morning, in house.
we enjoyed our meal very much, such perfect lunch spot for the working people like myself. plus points for another healthy option along cbd! well and i'd definitely try their crackling pork sandwich next time
(think crackling pork, orange marinated red cabbage, red apples, mayonnaise and mustard dressing)
, no excuses. i will be back!
gæst
21 mccallum st #01-01
the clift
singapore 069047
facebook page
+ two more,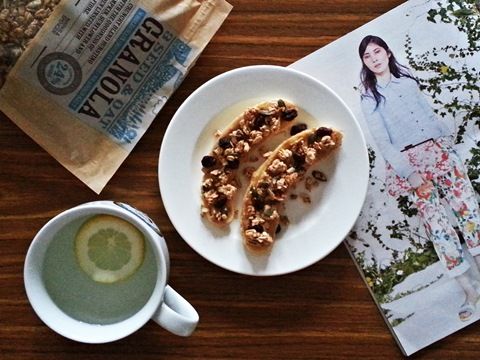 banana split
// basically w pb
(oh never dont ever doubt my love for adam's pb)
and granola. trying out a new brand, and i got this one from marks and spencer's. had this for breakfast the other day. been drinking lemon infused water pretty much on a daily basis ever since i came back from +44
(i gained like what, three kgs? hahahaa)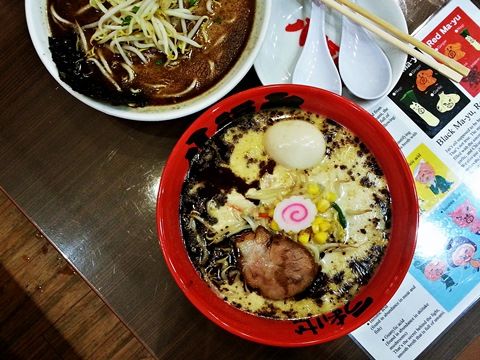 when all else fails, eat ramen. go ramen slurping.
ramen never disappoints.