me to j before class today: "
eh later half time can go get coffee"
of course, i meant break time in class. aiya rip my english i dont care.
my world cup edition kitty from hk
(thanks to hannah for bringing them back for me!!)
they are way too cuteee
suffering from some world cup withdrawals right now, i've got nothing to look forward to tonight even though im surviving on one hour of sleep right now. afterall i did somehow catch every single match, and bet on almost every matches wow. cant believe i did it all, but it happened! did not regret at all. all the late nights, early mornings, fuck work
(im kidding)
half dead at work every other day, of course, analysing them bet sheets lol. meeting up w different groups of friends just to catch some actions, have some beer etc. pretty sweet. discovered a bar at dempsey, so chill and we were there all the time, i teared watching #bracol there lol. germany, champions. world class. they fought hard, and they deserved all of it. klose, sixteen goals. gotze you beauty creature, though im still not quite a fan since i dont really watch bundesliga, but that goal was right on. have you all seen them german wags? gosh, gotze's ann-kathrin especially. WHY ARE ALL GERMAN WAGS SO BEAUTIFUL. makes me feel so bad about myself, and aww kisses on screen was so damn sweet. james rodriguez, well deserved golden boots. but messi??? golden ball? i can easily name many players performing better at this world cup, i figured maybe they just have to hand it over to whoever's at the finals. it all comes to end, thank you brazil for being a great host though your team was quite a disaster, but all of them drama, it was lovely to watch x
also saw
this
on fb, you can click through it. the german team apparently built a hotel, health center, football field, six months before the worldcup. not only did they socialised with the locals, they also donated 10k euros, and wore the local's football team kit, sang their anthem. after thrashing brazil, they apologised and thanked the brazilians for their amazing hospitality. and now that they left brazil, they left everything they built for the locals and poor children. wow...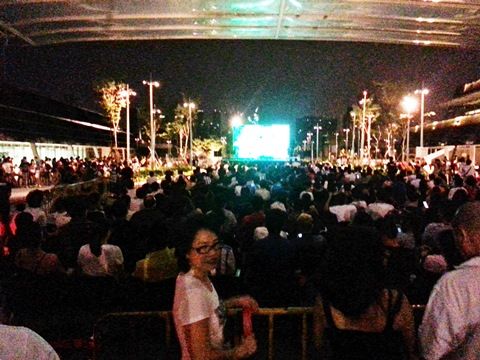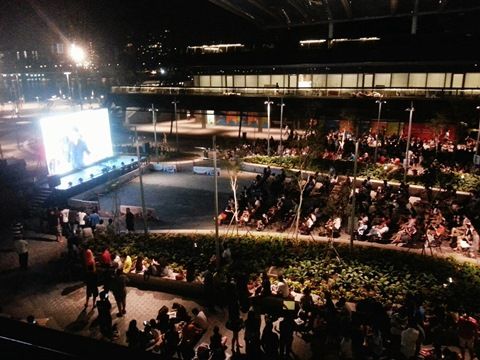 finals last night! #GERARG @ sportshub. 3am on a monday morning, apparently everyone doesnt have to work!!! only kidding. i almost died at work today. w.r.t the latter, do not ask me why i've got no idea what the fuck that empty space was for.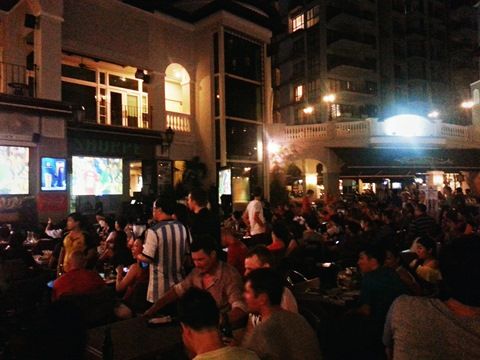 #BELARG @ robertson quay, also met up w jon, wj and yl! i spot
(fake)
fellaini, though he got rid of it after they went back to belgium though. there can only be one afro lol maybe.
#throwback to the last weekend of june, i got invites to MDF world cup party. brought my girls along too, and i think we mostly had fun snapping photos. love the face paint tho! i had myself some hippie belgie headband.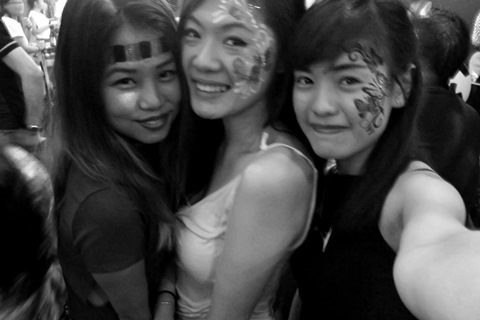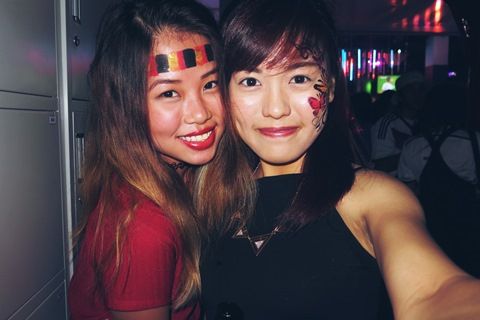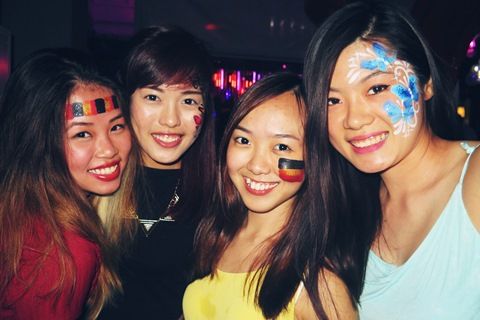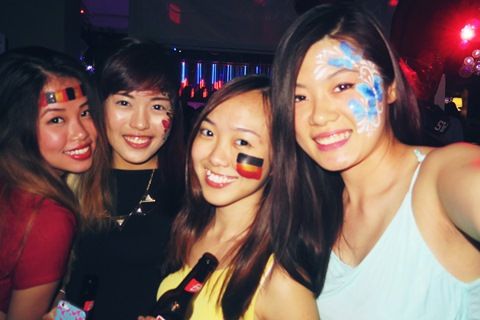 time to put these all behind, and focus on..... what?? hahaha