guys please go catch the guardians of the galaxy, it's so hilarious it's so good!! rocket raccoon's so lovable ahhhhh. finally done with year two today, the paper was awful as shit, but at least i'm done with it for now. i hate to feel stupid though. in fact, some nights i just feel worthless, and i feel sad for no reasons. much frustrating, very annoying.
also, i have a carousell account, i havent said this on twitter or ig or anywhere yet, but whoever's reading, if you are keen, search "okjacqui" that's me
(ahahah dont ask why)
might just change my user one day.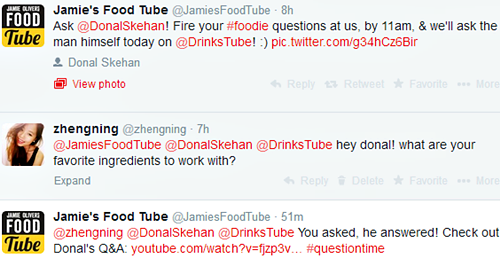 #cheapthrill but donal skehan answered my question! you can view his Q&A here, it's hilarious how simone and donal pronounce my name zomg. go go go 1:20!!!!
(and im not like a ginseng hahaha)