it's 9th of august tomorrow so, i thought this would be appropriate photo to post: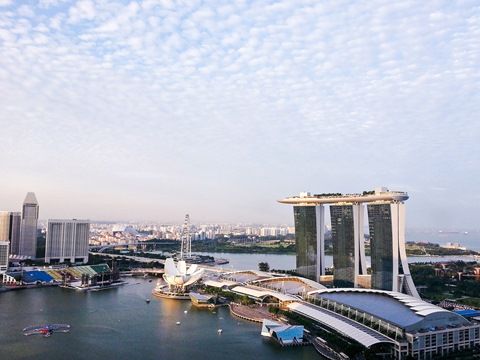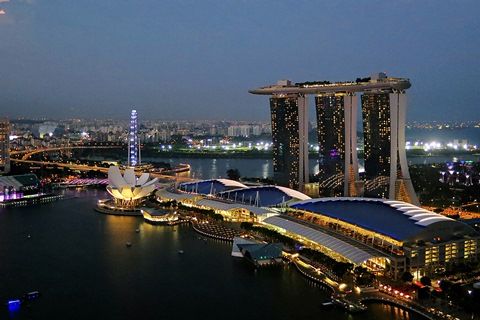 taken at the sail @ marina bay sometime ago at ma's birthday. though sometimes i wonder why am i stuck in a rut, and always want to try to break out of my mundane life here - it's actually pretty amazing living in singapore. look at our skyline, im always proud to call myself a singaporean.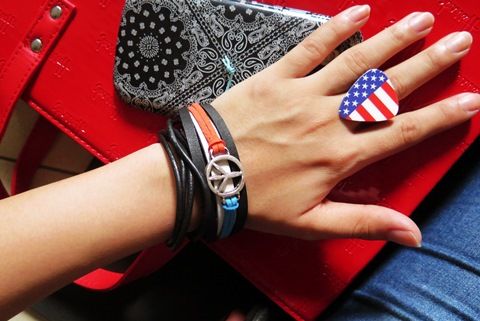 and this one's for fourth of july. made a point to dress up in red and blue. junn got me that bracelet from turkey, which was appropriate too hahaha. of course, i posted something on instagram for bastille day too. how would i not? cant wait to visit france again. neways i dont think im the only one who loves bulging veins. especially when guys have them, oh my... yes.
with my favorite girls. six years and counting.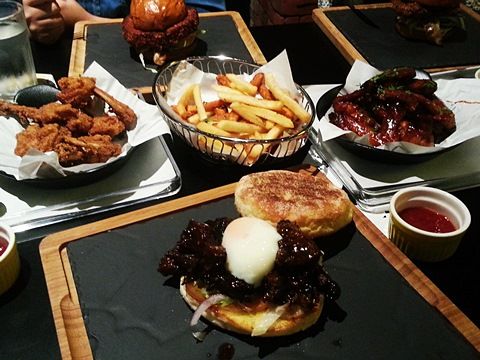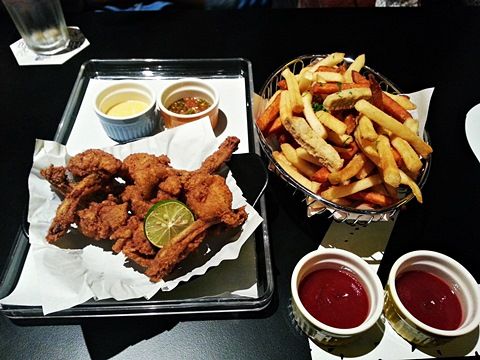 burger vs wings + bar for bestie's birthday. the queue was crazy, we couldnt get a table because there was six of us. i went ahead with the shredded beef and bacon barnburger, the runny poached egg was seducing me all the while so i couldnt say no to it. and sure enough, it worked so well with the beef and bacon. i dont even know what are calories any more.
Burgers Vs Wings + Bar
Orchard Central
181 Orchard Road
#11-03/04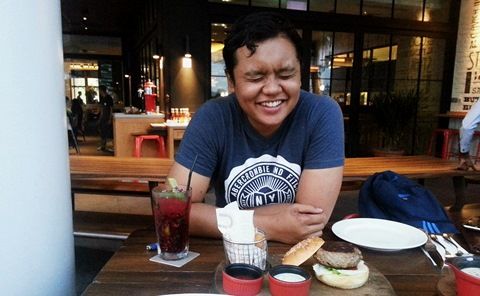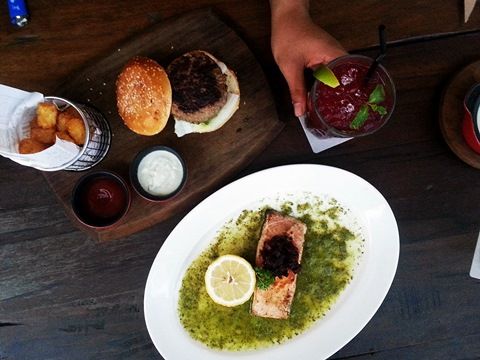 the chop house with khai, quite a while ago. in fact i think this was the first quarter back this year. wow miss you khai. as usual im always searching for the best #handmodel HAHAHA alrighty been so long since we last hung out though.
The Chop House
1 Harbourfront Walk
#01-161/162
Vivocity (Harbourfront MRT)
after work drinking sesh at five izakaya,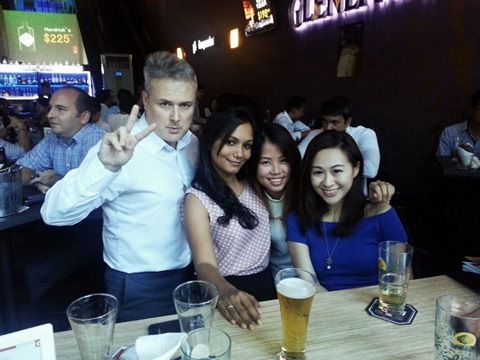 work just sucks most of the time, i get why working adults go drinking so often. well but i feel really blessed to have tavia with me at work, she's defo one of the nicest person around. xx cant imagine how work would be like without her. as if i have not been swearing enough...haha